My family has a thing for toy trains. They seem to be multiplying in my house one car at a time. ;) Our most recent arrival is this very well loved
Magnetic Chug-Chug Train #168
. You'll have to use your imagination a bit with this one as it is quite worn out and missing a few lithographs. Fortunately in this condition despite its' age I won't mind my girls playing with it!
The Magnetic Chug-Chug Train was made from 1964-1969 and has a very familiar looking engine as it's the same size as the Smokie Engine #642 and Toot Toot #643. However this engine comes with a caboose and a "gondola car" (looks like a flat car).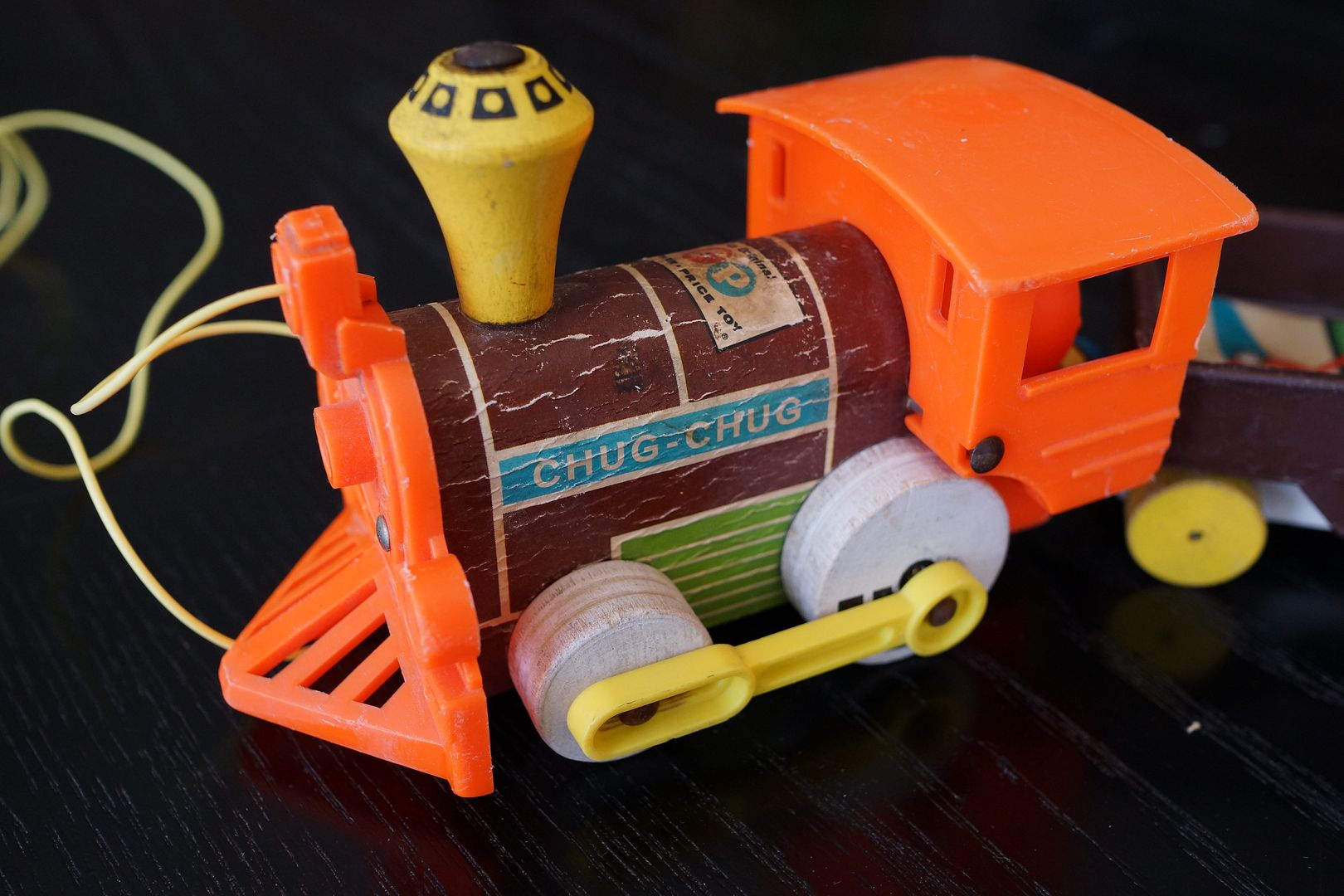 The engine has a wood body, wheels and smokestack and the rest is plastic. It is pulled by a yellow plastic cord and makes a "chug-chug" type sound when pulled.
The lithograph is the same on both sides of the engine with the words "CHUG-CHUG" and there is a FP logo on top.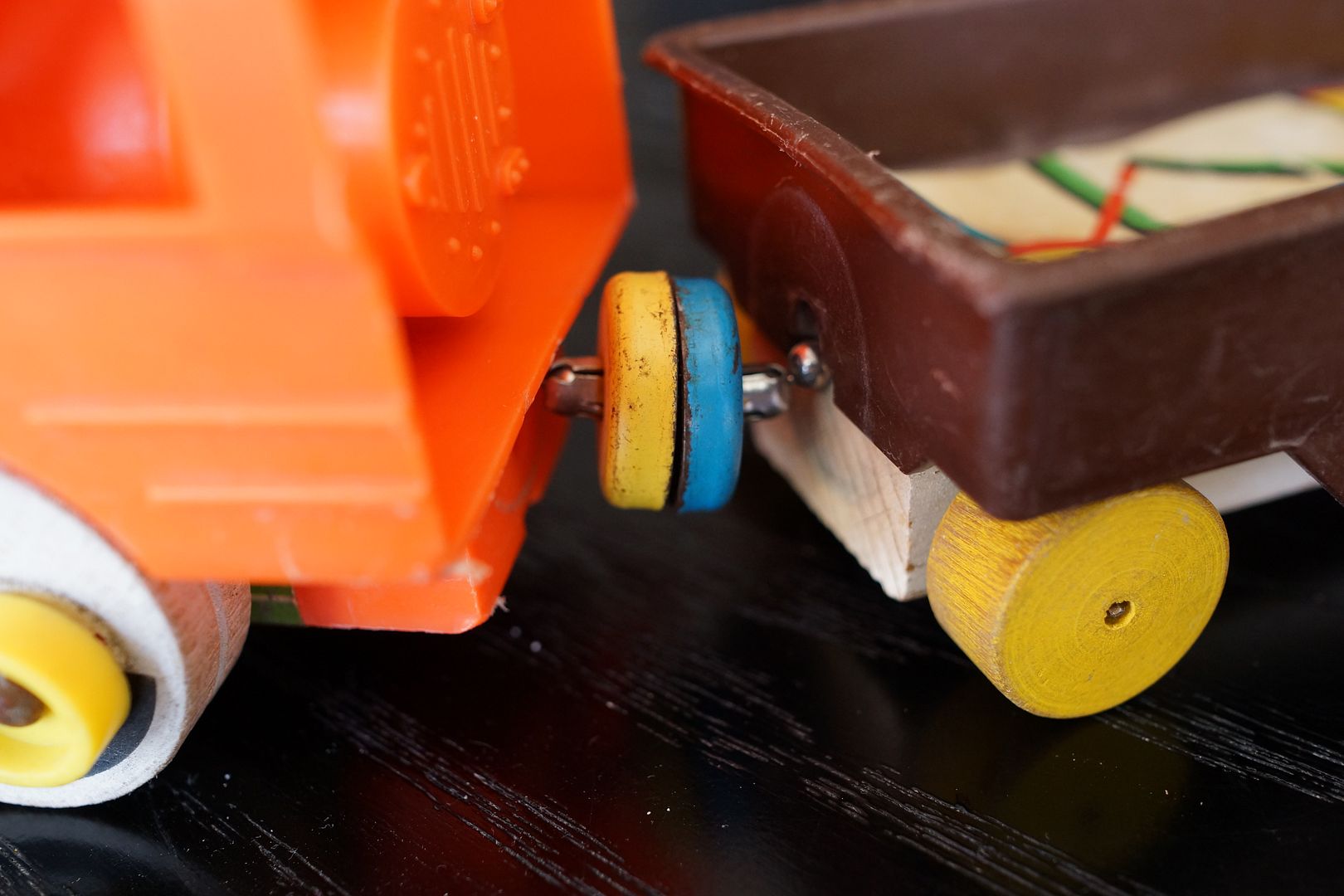 Unlike later trains the pieces stay together with magnets couplers rather than hooking together.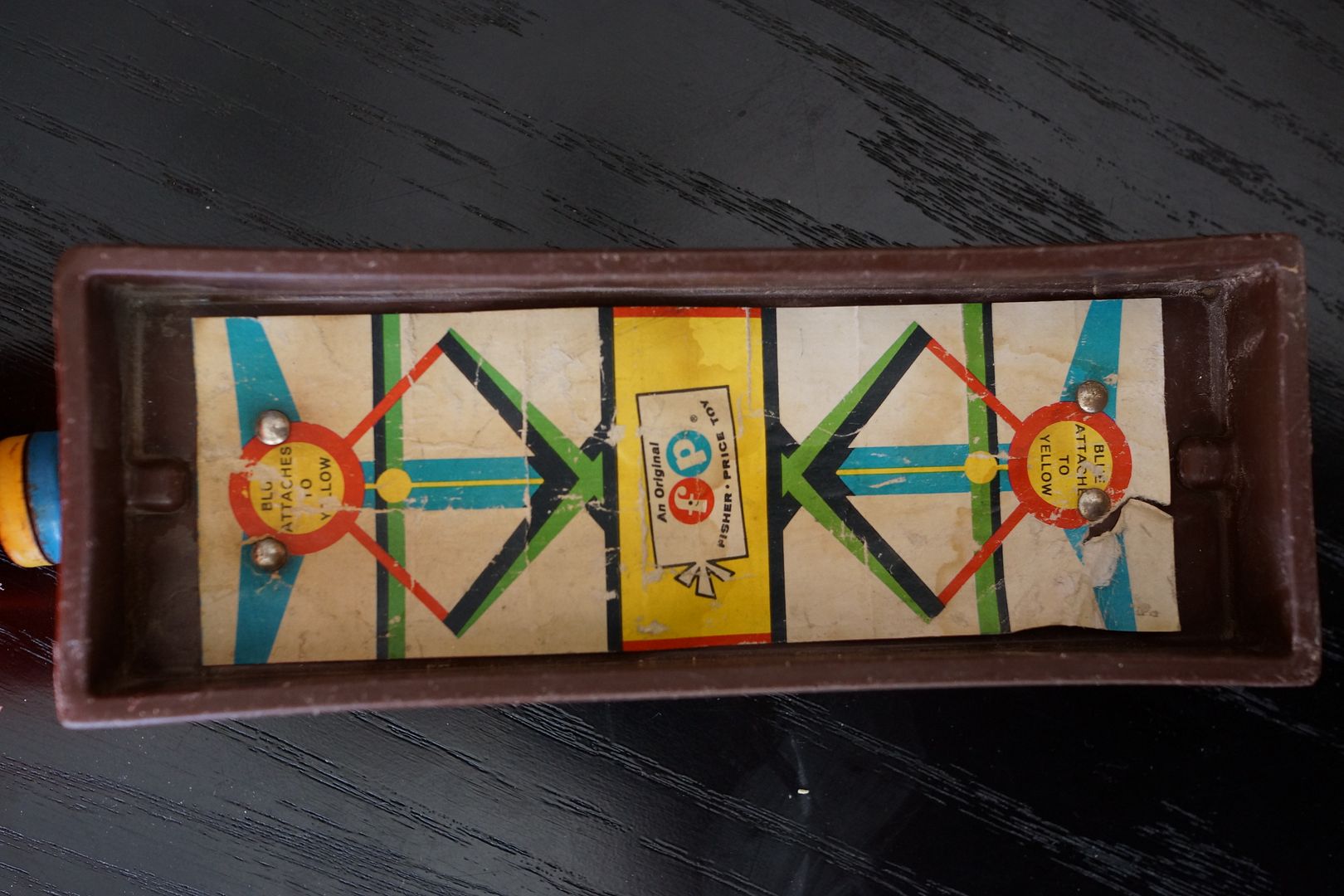 The middle gondola car has a lithograph inside with the words "blue attaches to yellow" on each side. This is a handy way to show how the magnet coupling works. Each side of the gondola should have a lithograph that said "Fisher Price Chug Chug" as well as little pictures of the magnets.
The gondola wheels are yellow and made of wood (as are all the train wheels).
The caboose is my favorite part of the train. It has a white wooden roof with a spring on top that has a wooden bead on the end. The brown platform holds a little wooden man that is permanently attached. He moves back and forth when you pull the train. I will say that he is mighty attractive to my 2 year old, she keeps asking me to take him off. :)
The caboose has a lithograph on the body of a window on each side and has the toy number and FP logo on the side that attaches to the gondola.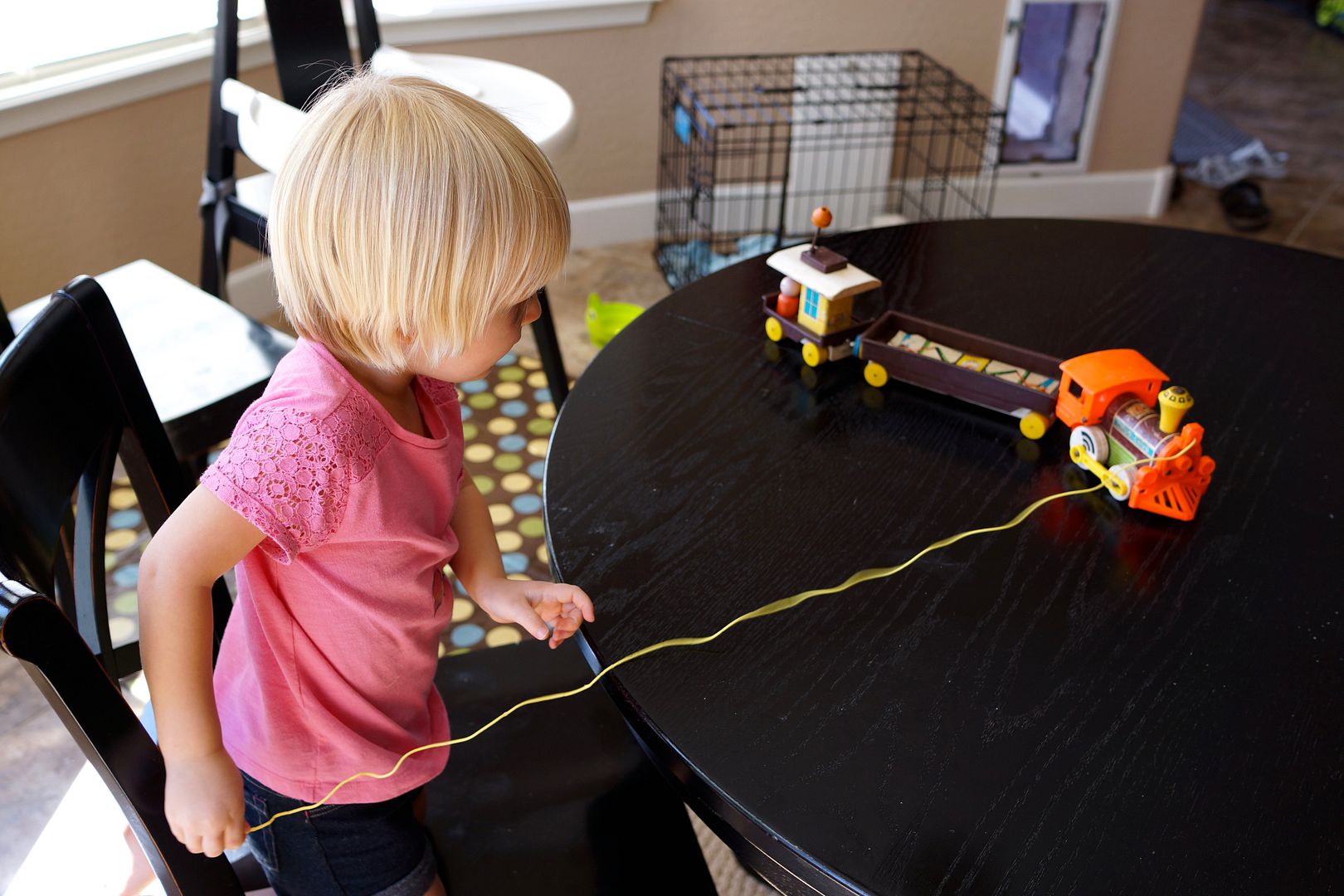 It's a sweet little train and we'll continue to make sure it's well-loved. Heck, she's dropped it at least twice since it joined our family. :)
For more trains check out: