All aboard for this week's Fisher Price Friday toy! It's the
Little People Express Train #2581
made from 1987-1990. It is a non-animal version that replaced the
Play Family Circus Train #991
. This set had a few changes during the years it was made, mostly removing pieces!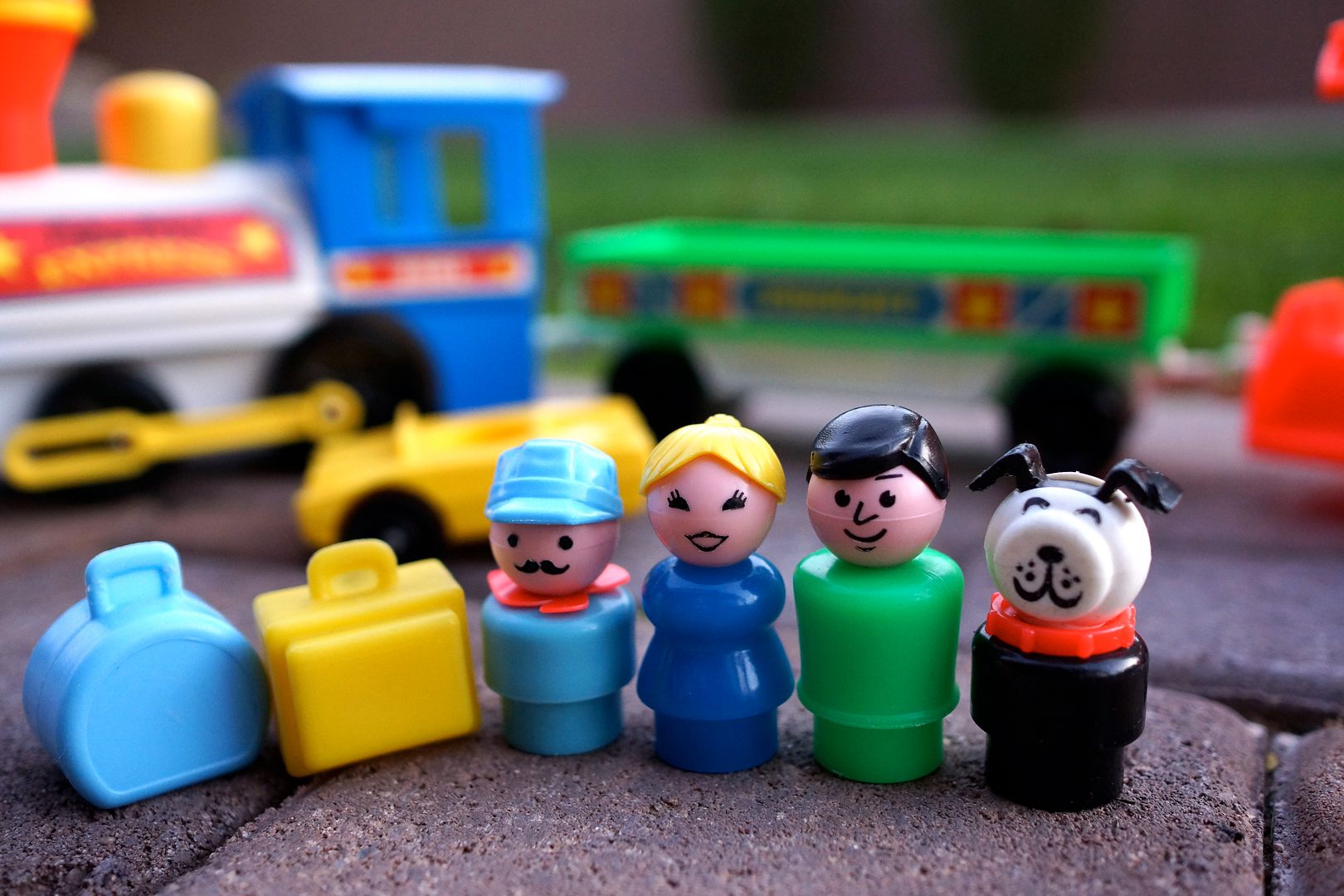 The set included four little people: a train engineer, mom, dad and lucky the dog. The train engineer can be short or tall but has a less poufy hat than earlier versions. The dad has the oh-so-trendy molded hair. Lucky the dog when included (omitted in 1990) had a red collar. Two pieces of luggage came along for the trip as well, a blue hatbox and a yellow suitcase. Both were found in other play sets including the Fun Jet #183, Airport #996 (yellow suitcase) and Jetliner #182, Jetport #933 and Airport #2502 (blue hatbox). I've read that the suitcase could also be dark blue.
Two cars came with the express train set. A yellow one seater with luggage rack in the back (as shown) and a red two seater (back to back) with raised fins (not shown). Both cars were omitted in the 1990 version. I've seen photographs where the second two seater car was green instead of red so there may have been some variations to what was included.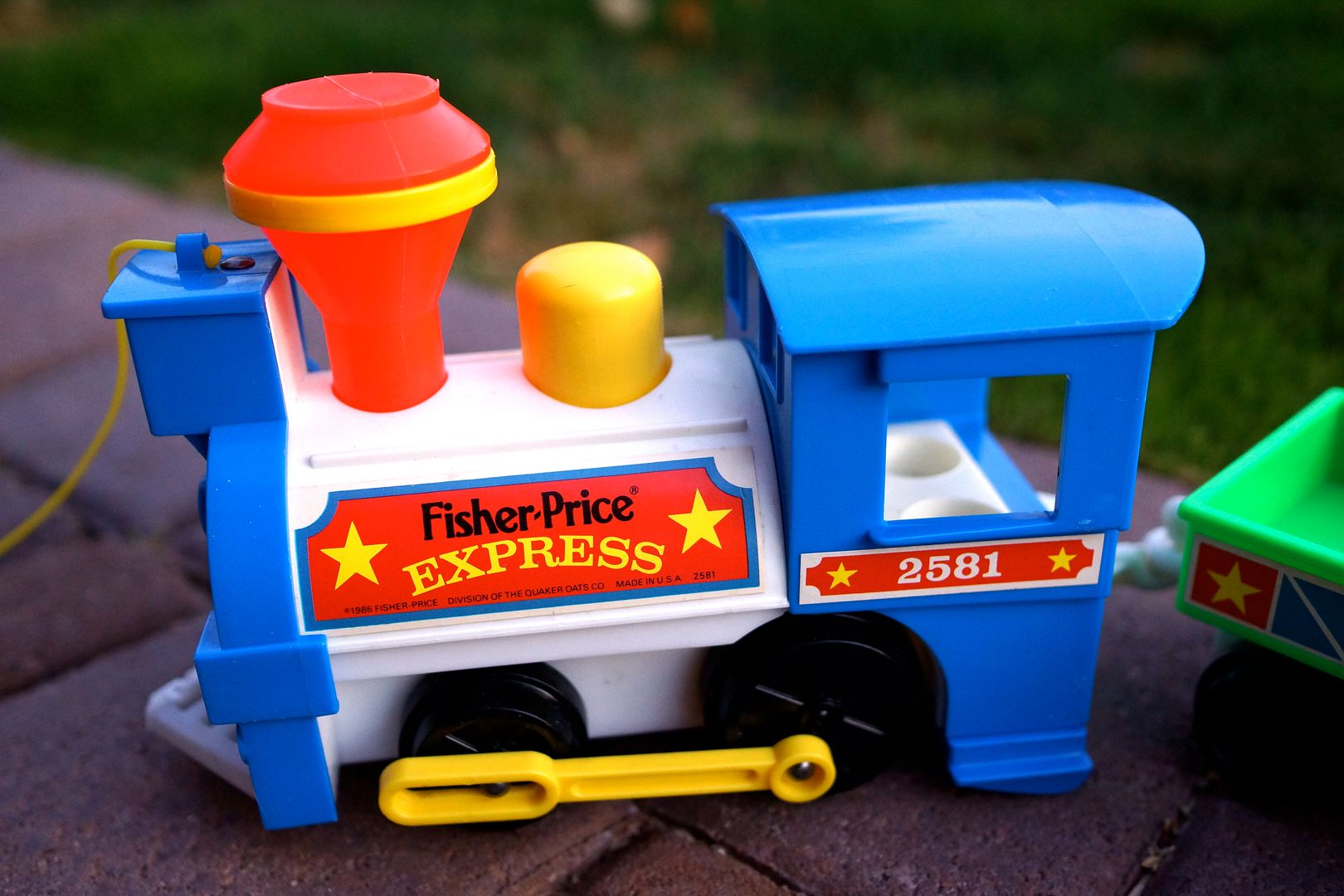 The train is made up of three pieces. The first is the engine which looks just like the Circus Train engine but with different colors and lithographs. The engine has the same yellow toot toot horn on top. It also makes a clicky-clack sound when you pull the yellow cord.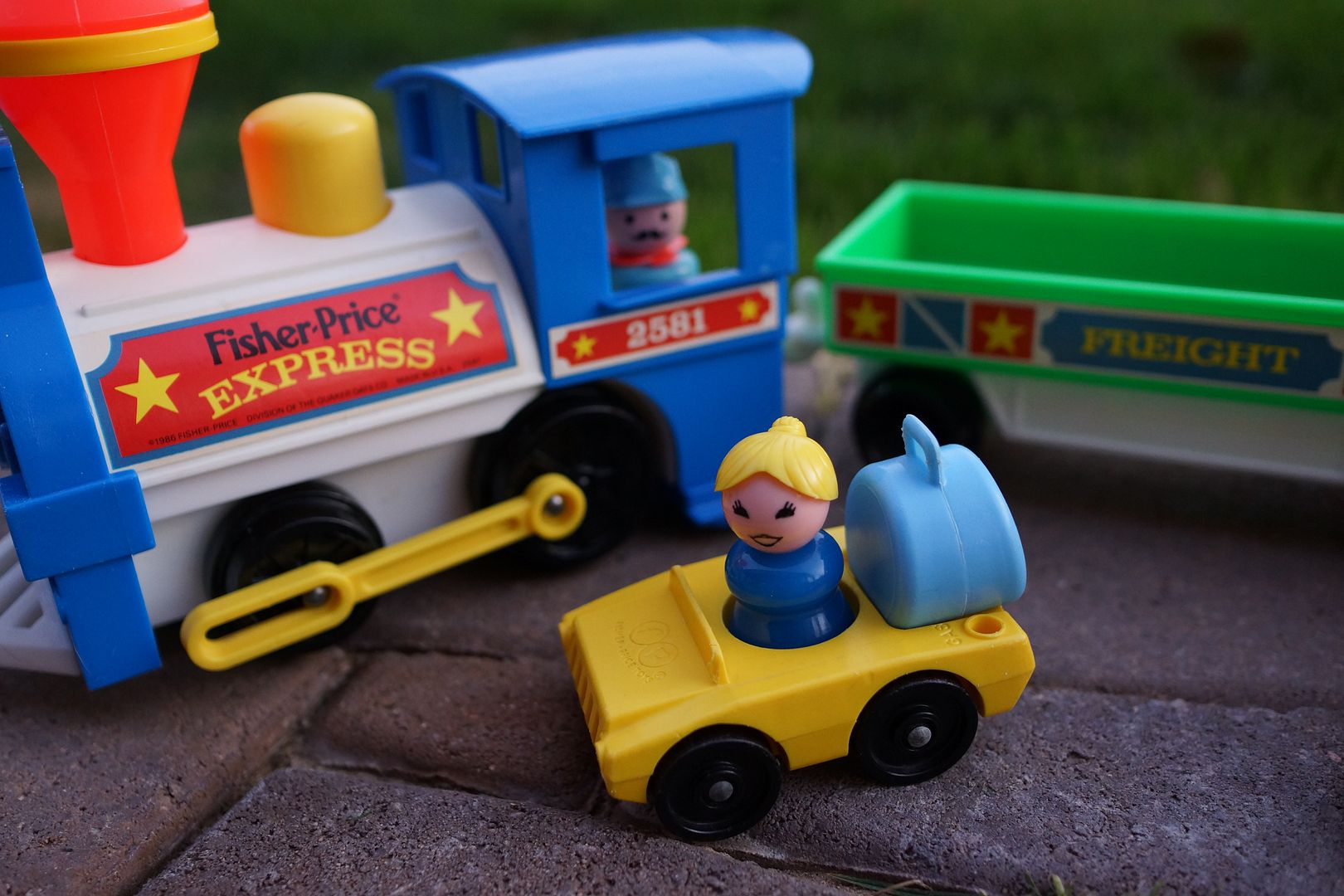 The middle of the train is a green flat freight car.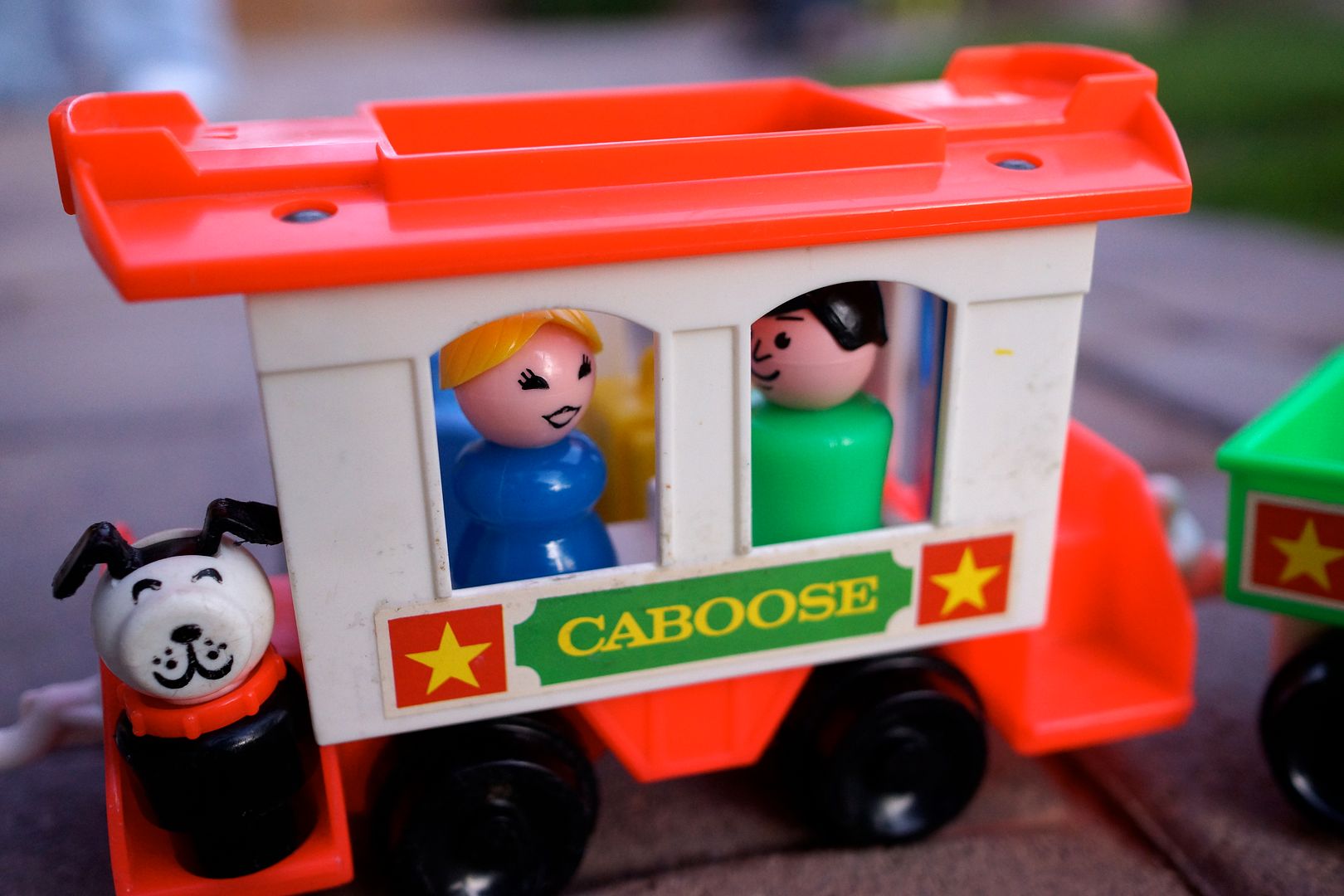 The train is rounded up by the familiar caboose car. It has blue doors on each end and can hold two passengers with plenty of space for their luggage.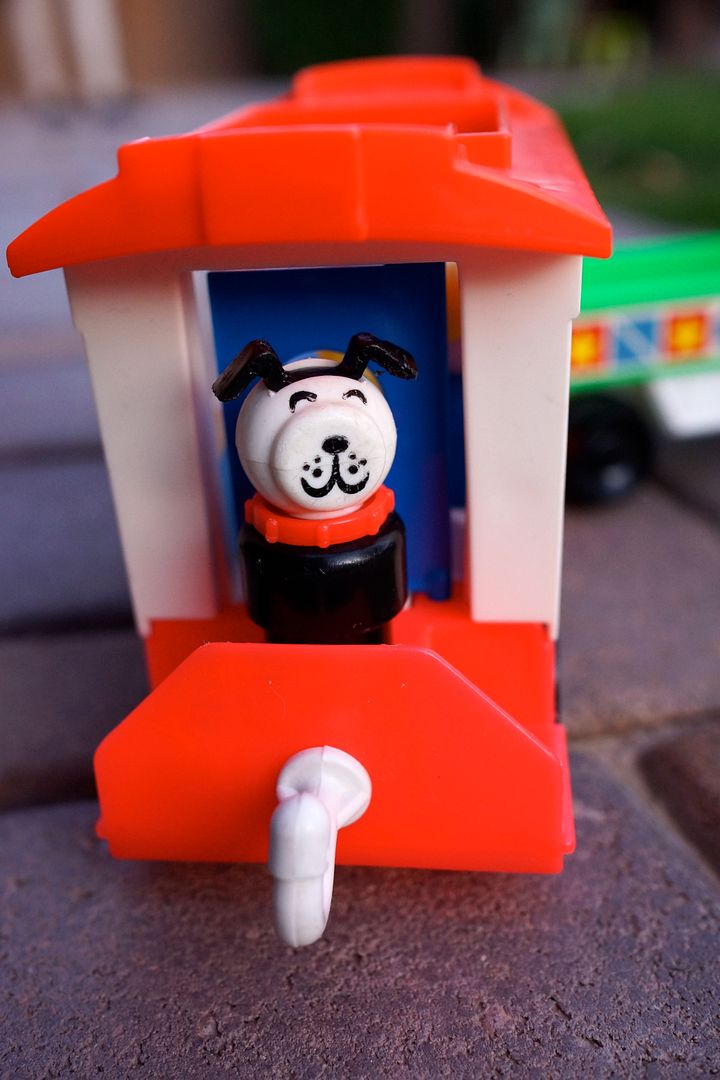 It's a sweet little train, hope you enjoyed the ride!