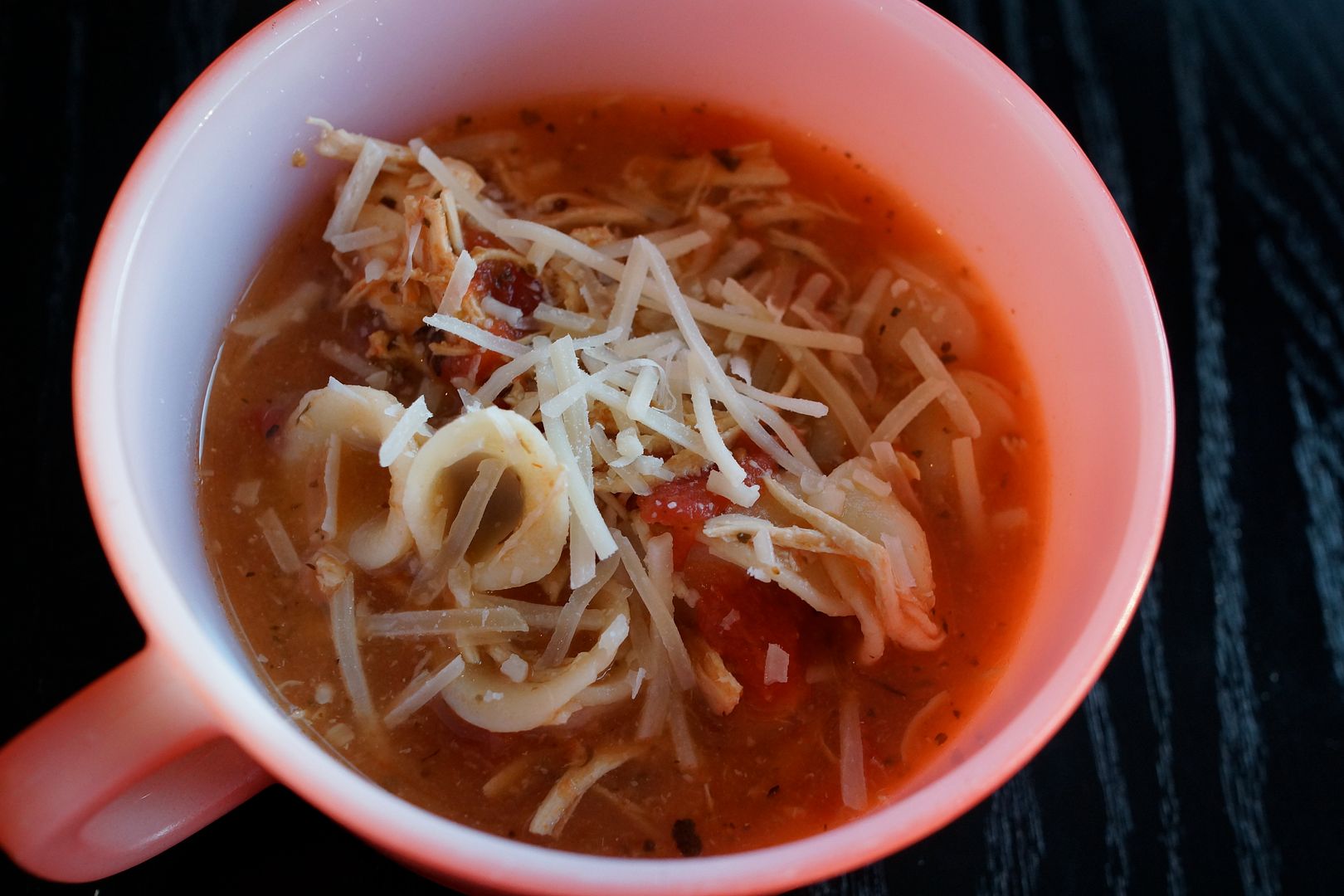 I have a fabulous new slow-cooker recipe to share with you. In most of the country I realize that it is still cold cold cold and a warm crock-pot soup would probably hit the spot right about now! I will try to avoid rubbing it in that we are having a little warm spell here with temps in the 80s. Yes that's right 80s. I had to break out the sunscreen and flip-flops for this morning's park play-date.
But enough about me, back to the soup. I found the recipe on Mix and Match Mama's Food Blog (she's the big sister of previous-Bachelor now married man Sean Lowe!!). She's hilarious and I love both of her blogs. I adapted the recipe a bit to make this more of a soup and less of a casserole but you can find her original recipe here at mixandmatchmama if you want to compare.
Italian Tomato Chicken Noodle Soup
Ingredients
1 pound of chicken breasts, I used 2 breasts (can be frozen)
1 (28 oz) can diced tomatoes
32 oz (1 box) chicken broth
2 tablespoons of Italian seasoning
3 cups short-cut pasta (I used orecchio)
Shredded Parmesan Cheese to garnish
Salt to taste
Directions
1. Put chicken, diced tomatoes, 1 cup of chicken broth and Italian Seasoning in the slow cooker. Cover and cook on high for 4 hours (or 7-8 on low).
2. About 30 minutes before serving remove the lid and shred the chicken in the cooker using two forks. Stir in the uncooked pasta and the rest of the chicken broth. Put the cover back on and turn the heat up to high. Cook for about 30 more minutes or until the pasta is ready.
3. Ladle into bowls and garnish with Parmesan and salt to taste.
This recipe is so easy and kid friendly! I found it even better the next couple of days as leftovers. I even had some today for lunch!