I was shopping a few weeks back and saw this display. I was so surprised that I pulled out my iPad to take a photo of it. Kale soda? What?
Then last week I was back at the store and decided on a whim to pick up a can to give it a try. The craziness of a kale flavored soda called to me. ;)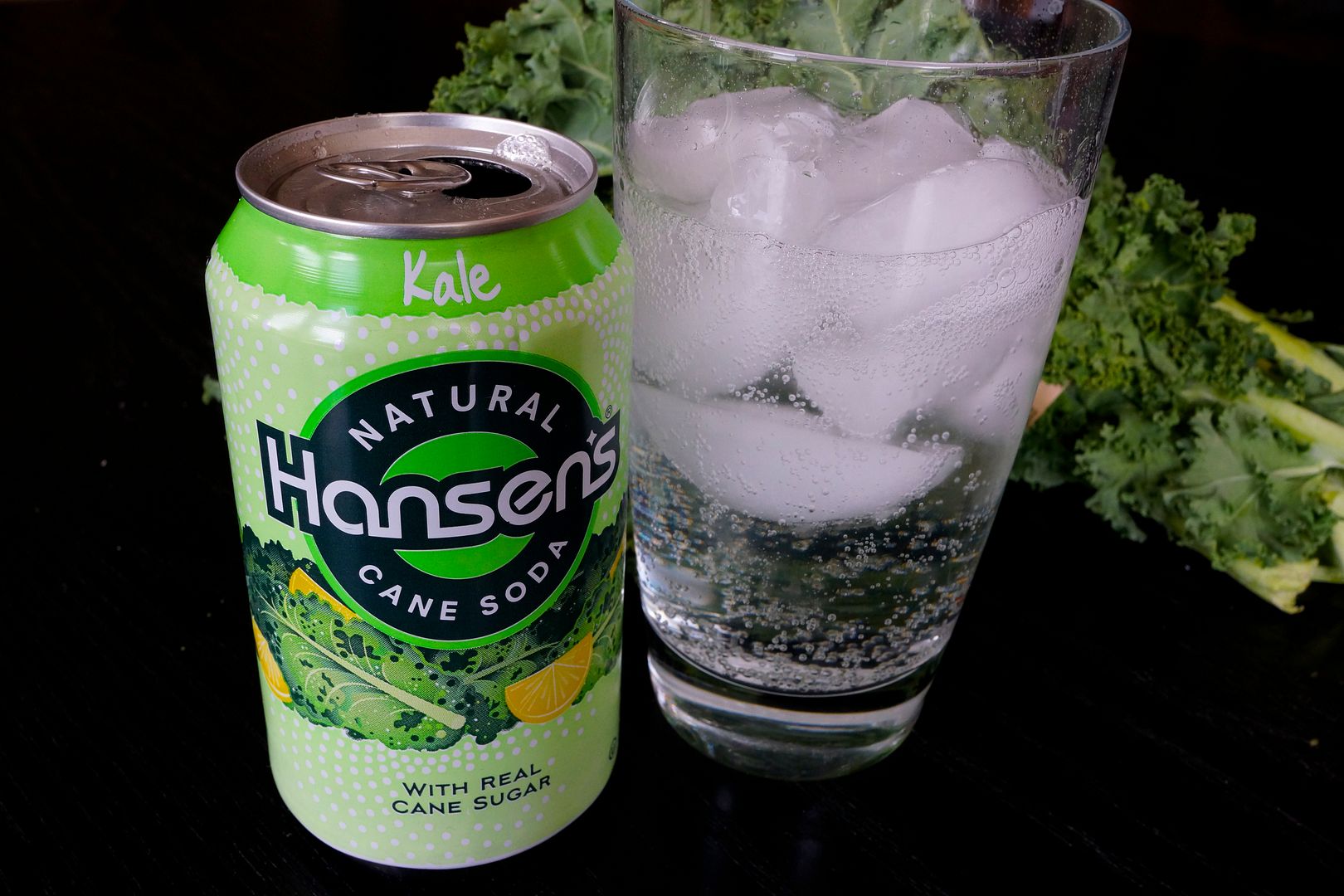 It looks like a regular Hansen's soda (no dye) and had the same type of ingredients (carbonated water, sugar, citric acid and natural flavors).
It was surprisingly good. Very much like a sprite/ginger ale type of soda but with a distinctive green flavor.
My husband's reaction after taking a sip of my soda (not knowing it was kale).
He also made a lovely grimicing face. :)
Will I buy it again? Probably not. It has absolutely none of the super health benefits of Kale, just a little flavor.
However, if it was the only natural soda flavor available I'd chose it over say a Coke or Dr Pibb (that stuff will kill you).