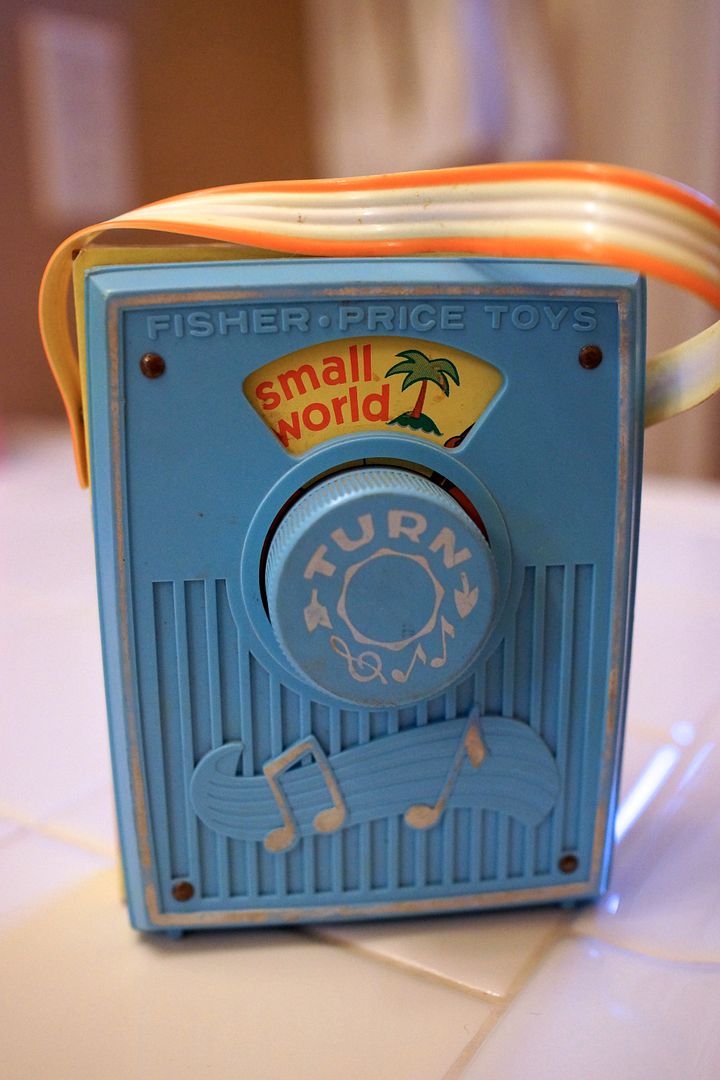 Warning, today's post will cause It's a Small World to be stuck in your head. ;) Yes, today I'm showing you the Pocket Radio Music Box Small World #746. Small World was made from 1977-1978 and plays the oh-so-familiar song "Small World". You know, the song that plays on the Disneyland ride. :) It's a Small World was created for Disney (first shown at the 1964 New York World's Fair) but the familiar tune is found all over the place from ice-cream trucks to this vintage toy!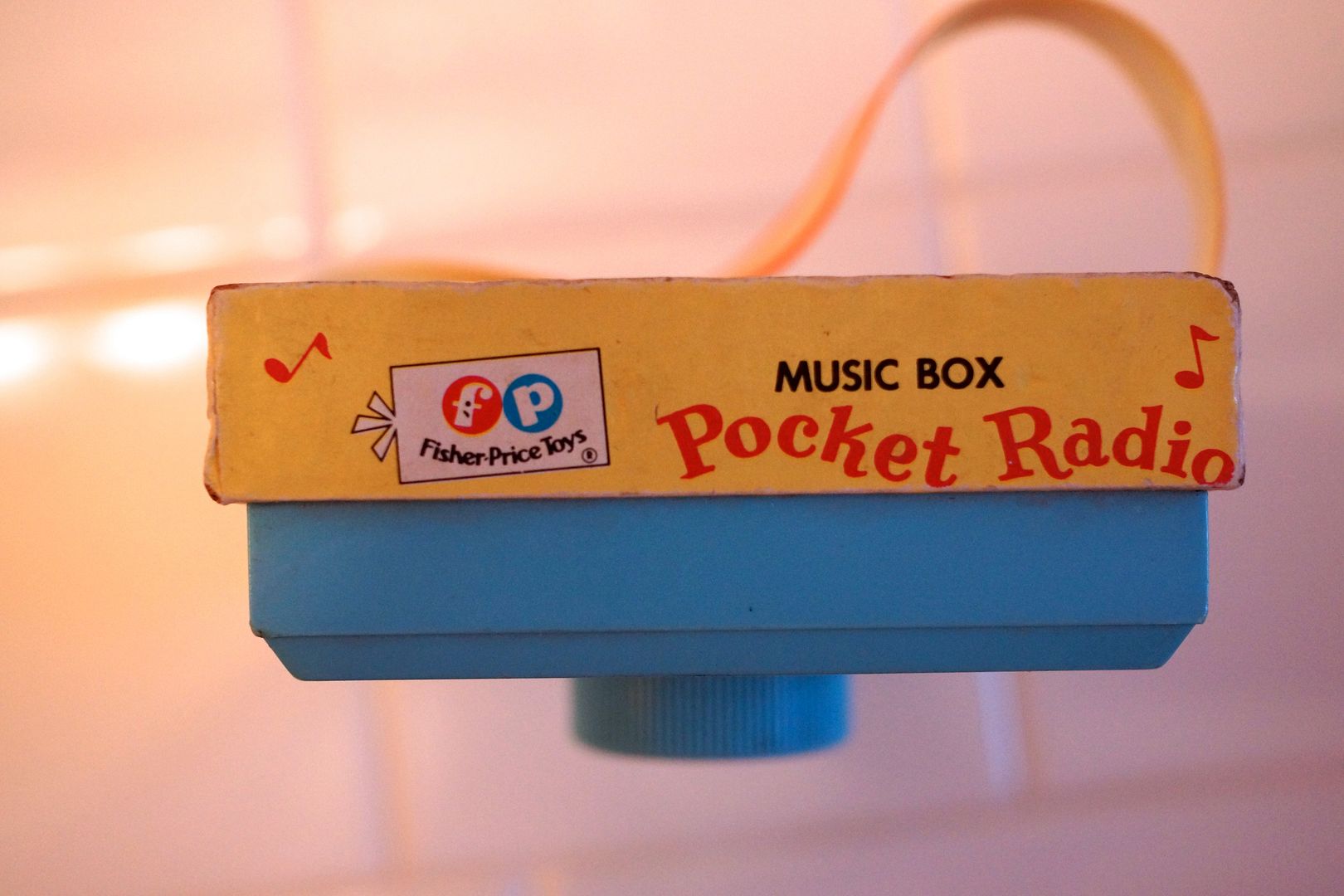 The pocket radio, like other FP pocket radios is made with a wood box, plastic front, plastic dial and a vinyl carrying strap. The wood back and sides are covered with lithographs.
The bottom of the radio has the toy number #746 as well as the FP information. This particular radio has movement from Japan.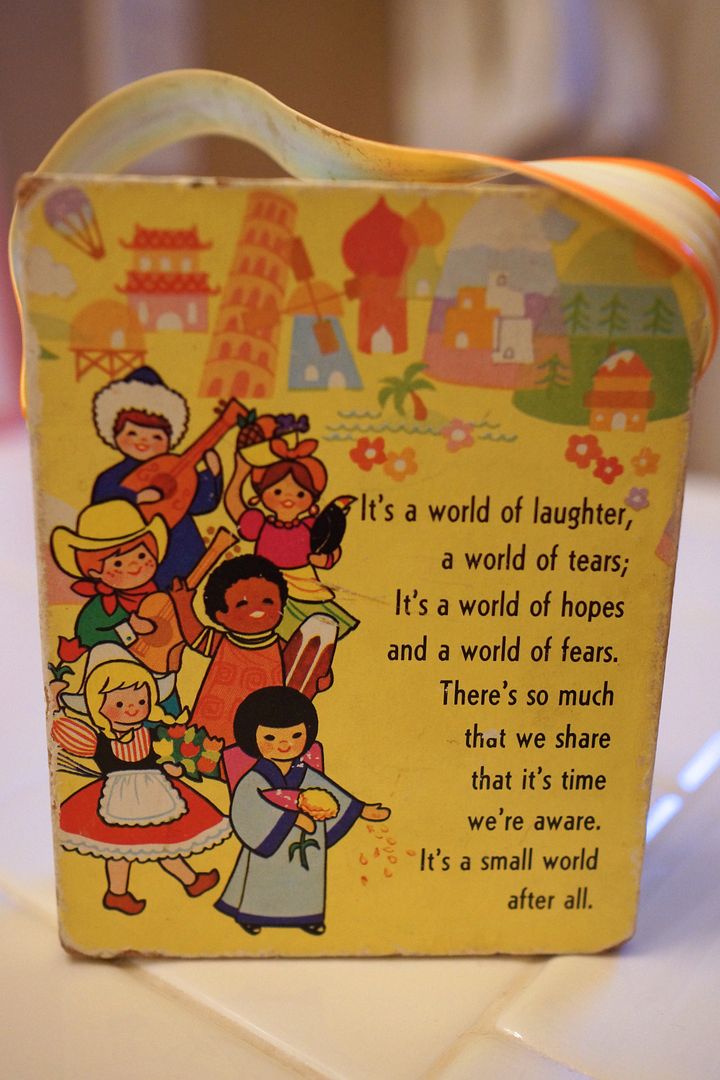 The back of the radio has those oh-so-familiar words:
It's a world of laughter,
Are you humming it yet? This puts me in the mood to take a trip to Disneyland. :)
Just like the Disneyland ride as the dial moves around there are pictures of little children from all over the world.
For more music box Fisher Price Toys check out: