I'm taking a week (or two) off of my Fisher Price Friday. I'm busy recovering and fortunately being taken great care of by my husband, girls and even my mom came to town!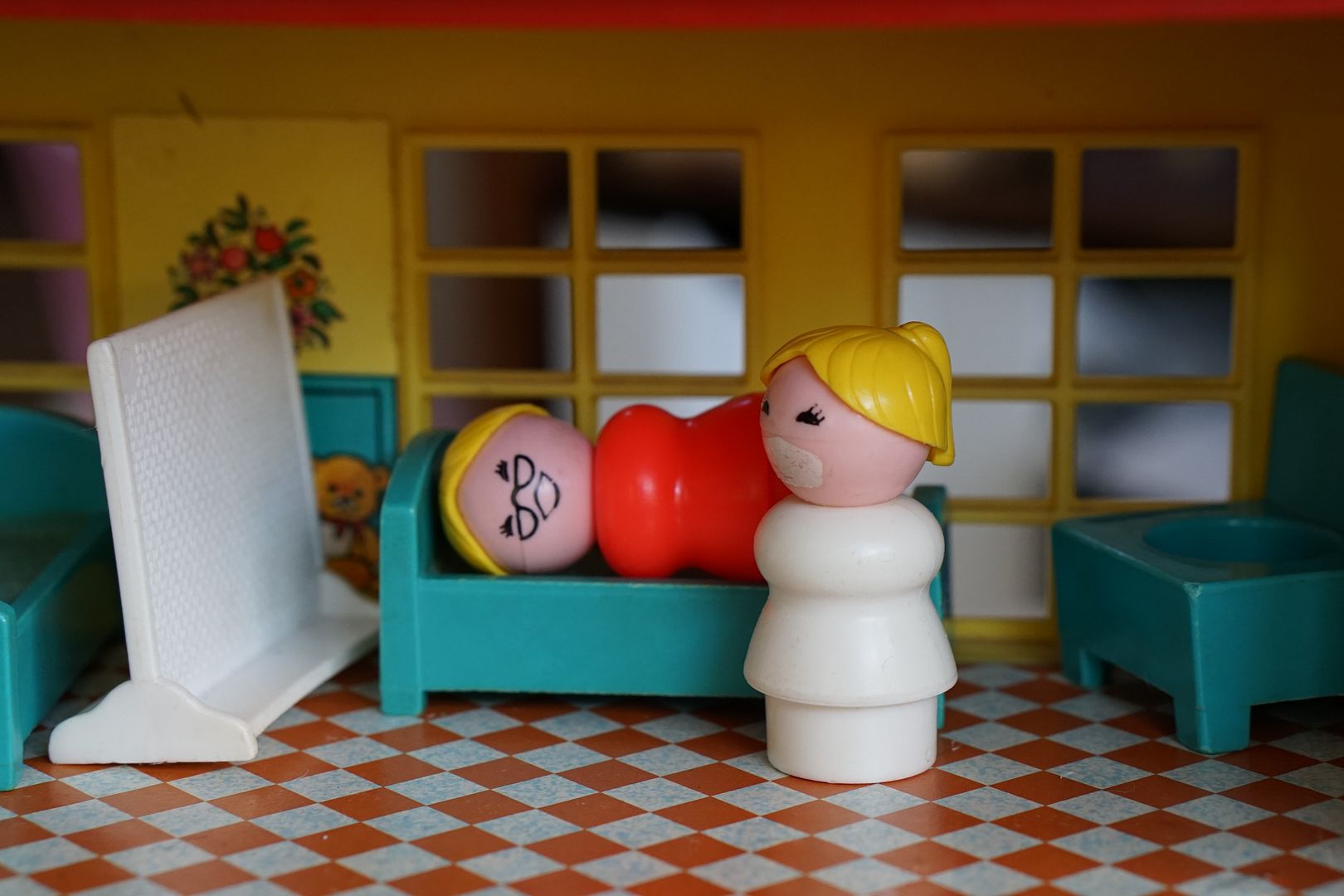 I'm lucky to have my own private nurse (my mom's a retired RN).
So happy Friday, see you soon!
For a closer look at the Play Family Children's Hospital #931 go here.