Now that it's November I'm getting into the Christmas spirit. If it was up to me I'd have the tree up already! :) To tide me over I'll share a few more Hallmark Fisher Price ornaments.
2008 View Master
2011 Little People Lil' Movers Fire Truck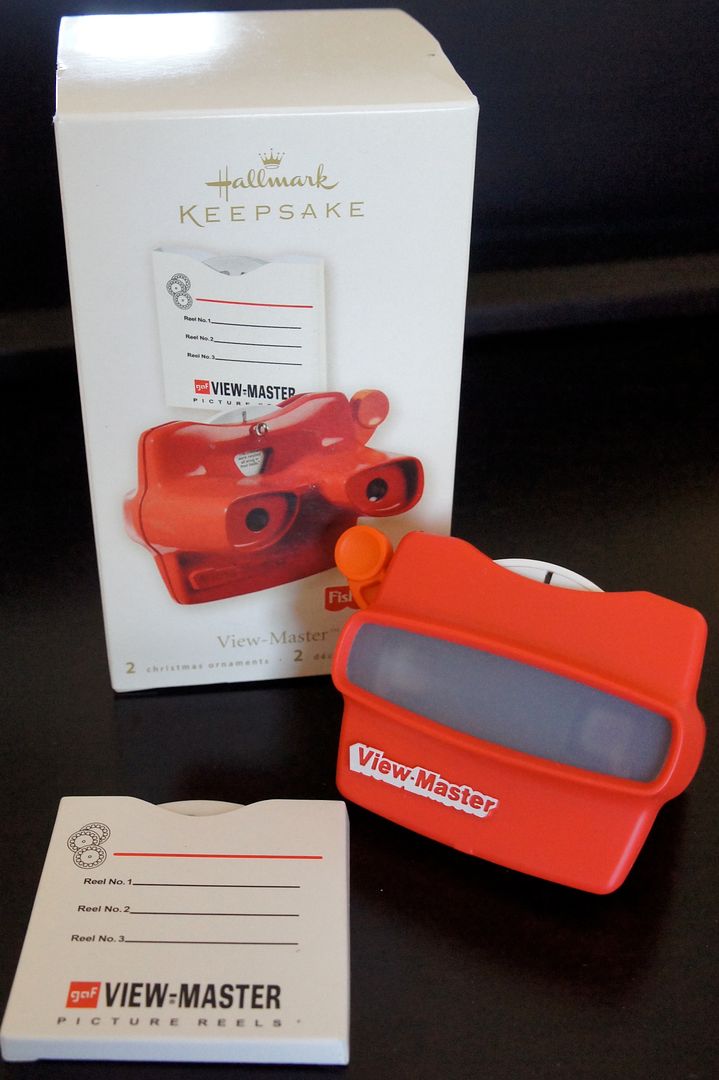 First up the View Master from 2008. It came with a little working view master, case and 3 slides.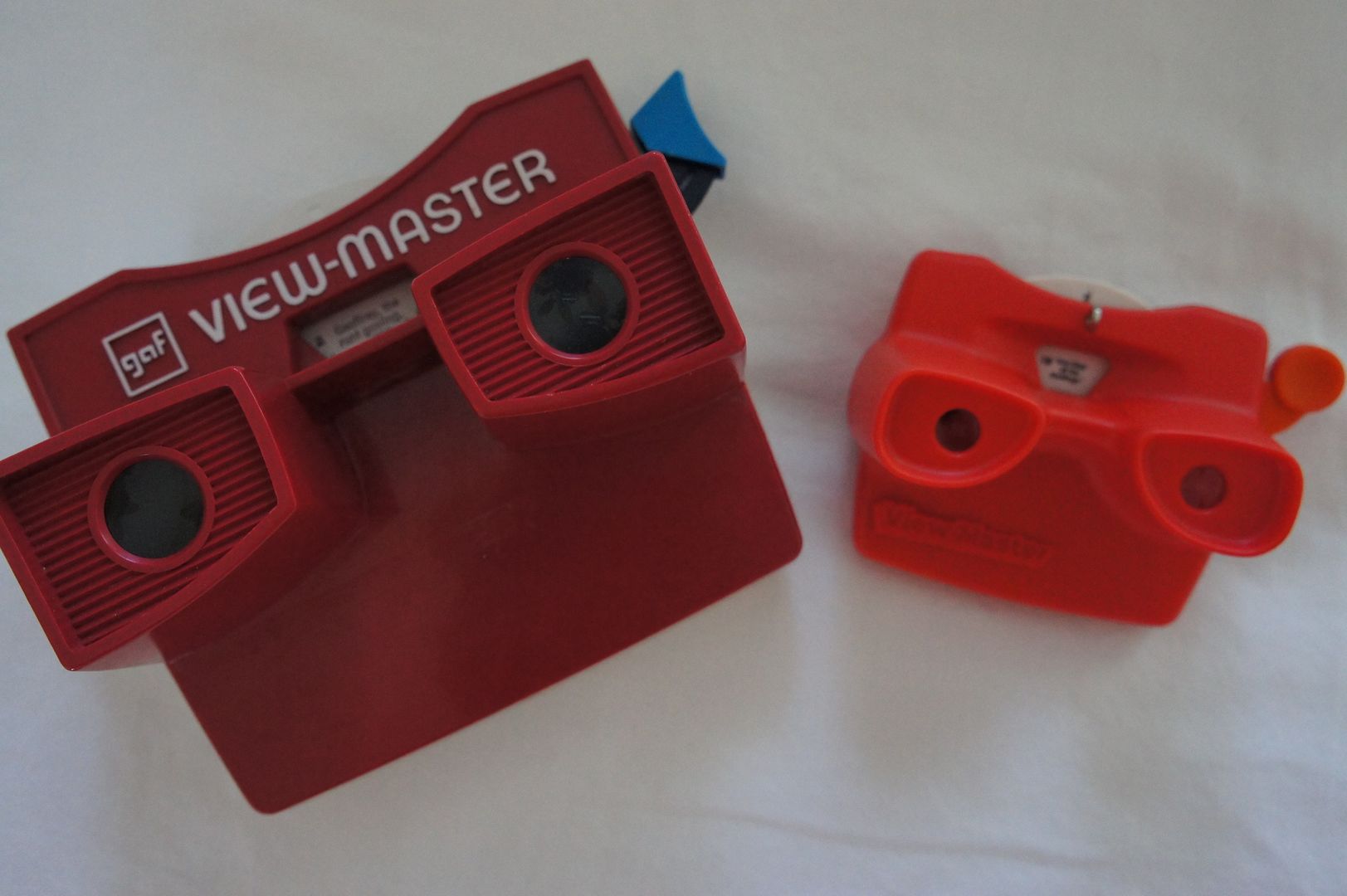 The ornament looks like the real full sized view-master, although it's a newer version than my older view-master.
The three slides are of The Night Before Christmas. Very fitting for a ornament. The view-master actually works which I find amazing.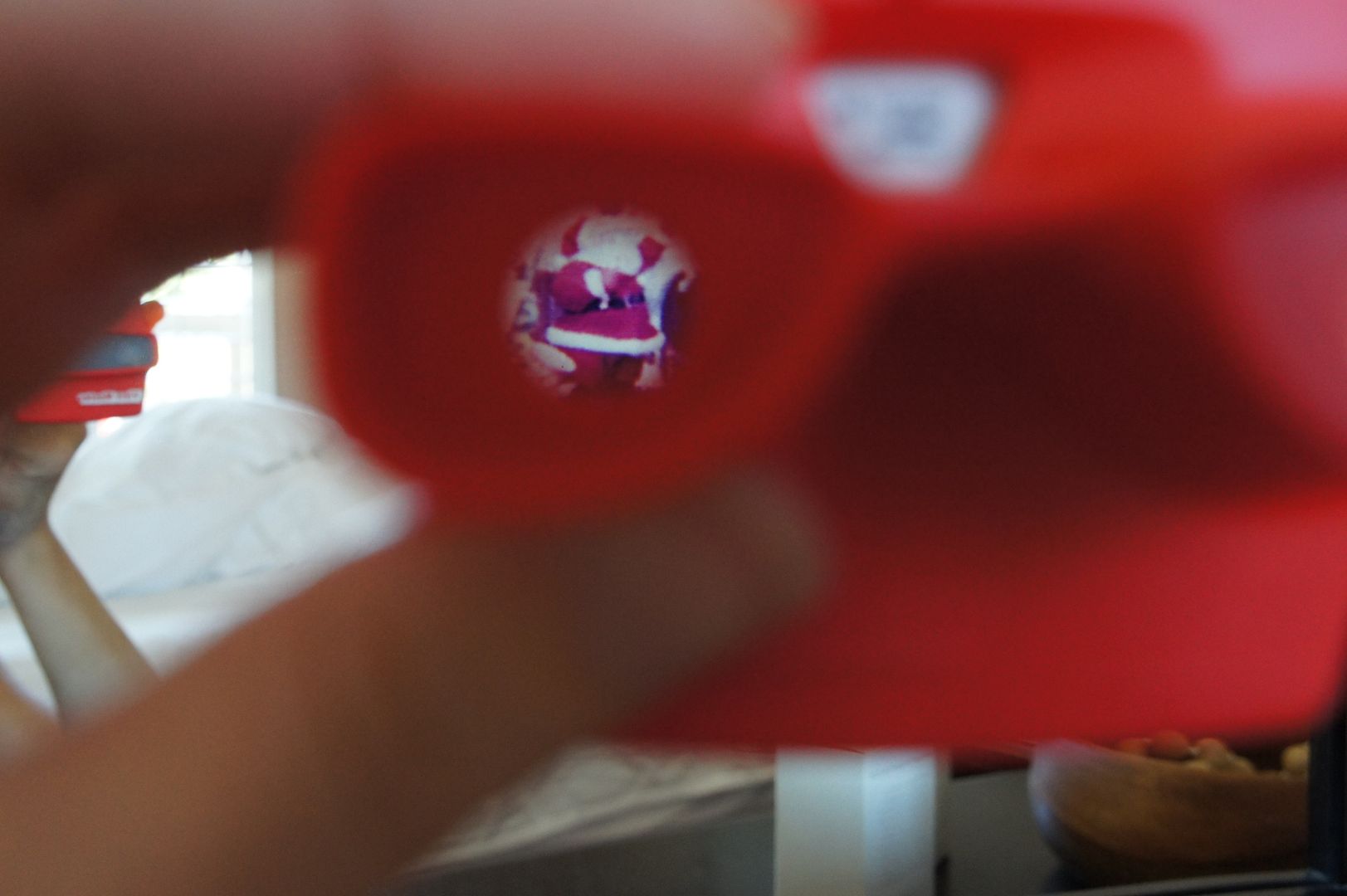 Here is a peek of one of the slides, you can see Santa.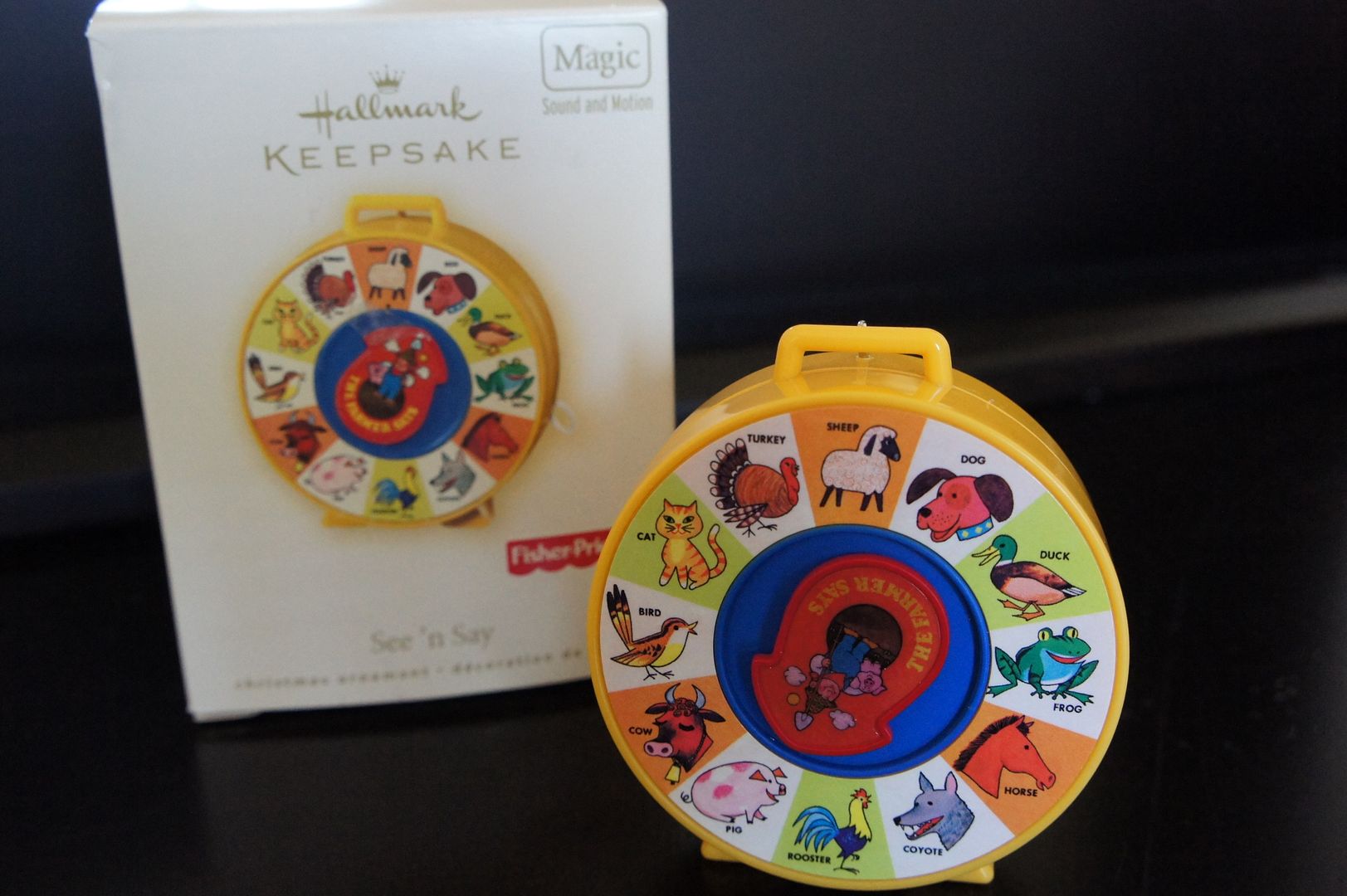 Next is the See 'N Say from 2007. This ornament was made the first year Hallmark put out Fisher Price Ornaments. It works just like a full sized See 'N Say when you pull the string on the top.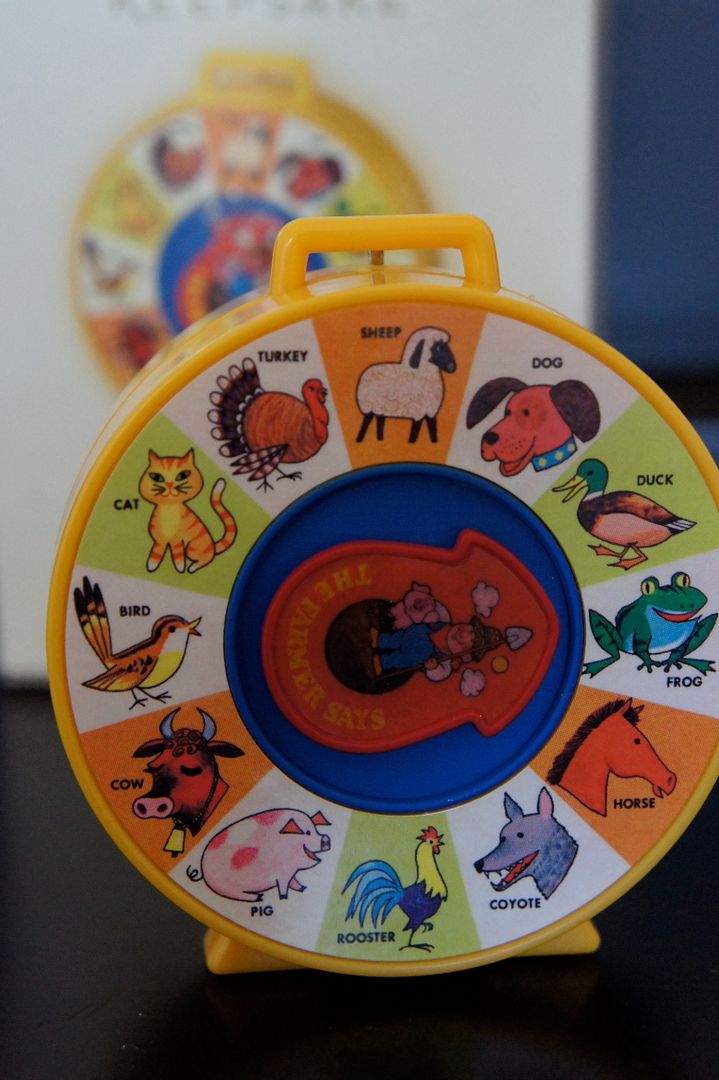 I don't have a vintage See 'N Say but from what I can remember this looks the same as the full sized toy. It makes the sounds of the different animals when the spinner lands on them. There is another See 'N Say made in 2010, that one is the Zookeeper Says.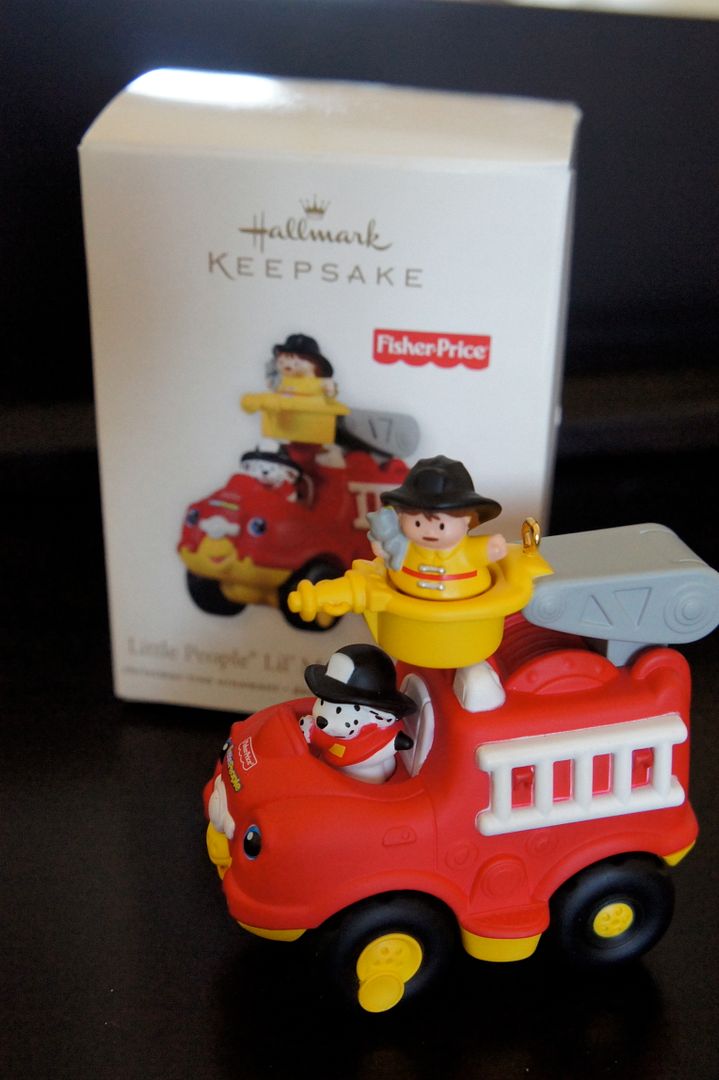 Last but not least the Little People Lil' Movers Fire Truck from last year (2011). This ornament is the replica of one of the newer modern Little People toys.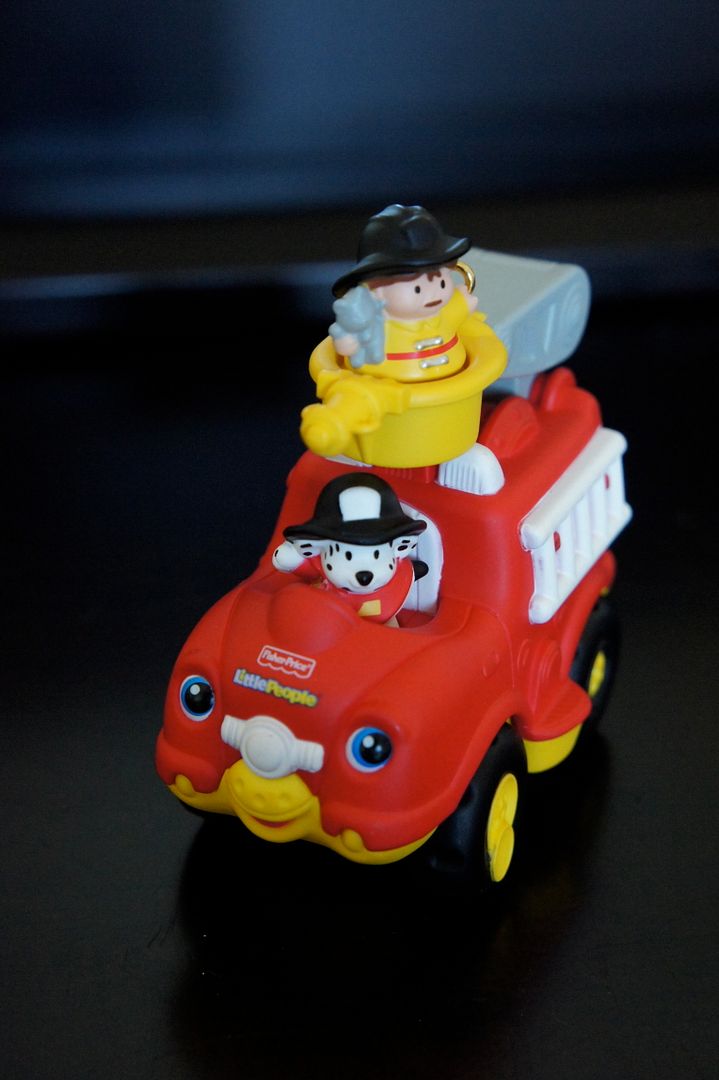 This is the only Fisher Price Hallmark Ornament that is from the newer toy lines. It doesn't seem to have as high a value on the resale market. Most likely collectors (like me) are more interested in the older classic toys than the newer ones. It's still cute though!
I have a few more Fisher Price Ornaments to share another week including the adorable school bus and chatter phone.