This is officially my new favorite soup. You will have to take my word for it a little since the photo doesn't do it justice. I was trying to catch the light as the sun set and it just isn't ideal. The soup however is! It is a crock pot/slow cooker recipe which is a bonus because it makes preparation easier and anticipation higher. Nothing like a good smelling dinner to fill up the house before a meal.
The recipe is from 365 days of slow cooking I only made a couple changes. You do a little prep in the morning and then a little more before you finish the soup. I recommend making some hot fresh crusty bread (I like the 1/2 baked ones from Trader Joe's) to have on the side.
Try it out and let me know what you think.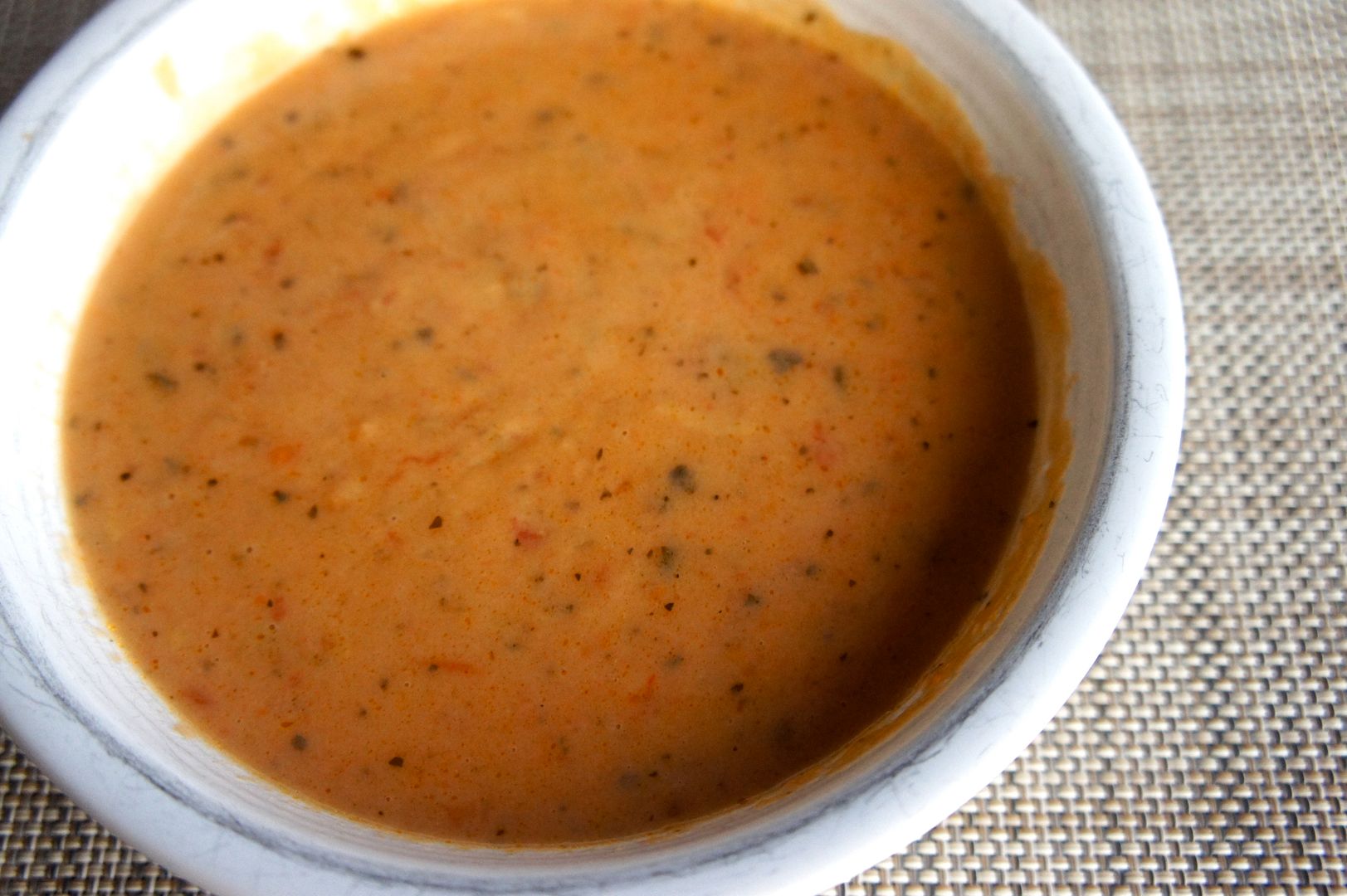 Tomato Basil Parmesan Soup
Ingredients
2 (14 oz) cans (or box) diced tomatoes, with juice
1 cup finely diced carrots
1 cup finely diced onions
1 tsp dried oregano or 1 T fresh oregano
1 T dried basil or 1/4 cup fresh basil
4 cups chicken broth (1 big box)
½ bay leaf
½ cup flour
1 cup Parmesan cheese (I used shredded)
½ cup butter
1 1/2 cups half and half, warmed
1 tsp salt
¼ tsp black pepper
Directions
1. Add tomatoes, carrots, chicken broth, onions, oregano, basil, and bay leaf to a large slow cooker.
2. Cover and cook on LOW for 5-7 hours, until flavors are blended and vegetables are soft. If you have an immersion blender use it to blend the vegetables into smaller pieces at the end of your cooking time.
3. About 30 minutes before serving prepare a roux. Melt butter over low heat in a skillet and add flour. Stir constantly with a whisk for 5-7 minutes. Slowly stir in 1 cup hot soup. Add another 3 cups and stir until smooth. Add all back into the slow cooker. Stir and add the Parmesan cheese, warmed half and half, salt and pepper. Add additional basil and oregano if needed.
4. Cover and cook on LOW for another 30 minutes or so until ready to serve.