Today on Fisher Price Friday I'd like to show the final three Hallmark Fisher Price ornaments. I started my collection just last year (I'd somehow missed that Hallmark had been making them since 2007!) and was able to get the last of the 14 this month, just in time to decorate my tree.
From L to R:
2010 - Zookeeper Says
2008 - Play Family Farm
2011 - Snoop 'N Sniff
First up was my white-whale the Play Family Farm from 2008. This was the second Fisher Price ornament Hallmark made and is currently the most expensive to buy on the resale market. They go for around $80-$100 online, a bit cheaper without the original box. If you're patient you may find a good deal (I got mine on Amazon) but keep looking because the prices are going up and up on this one.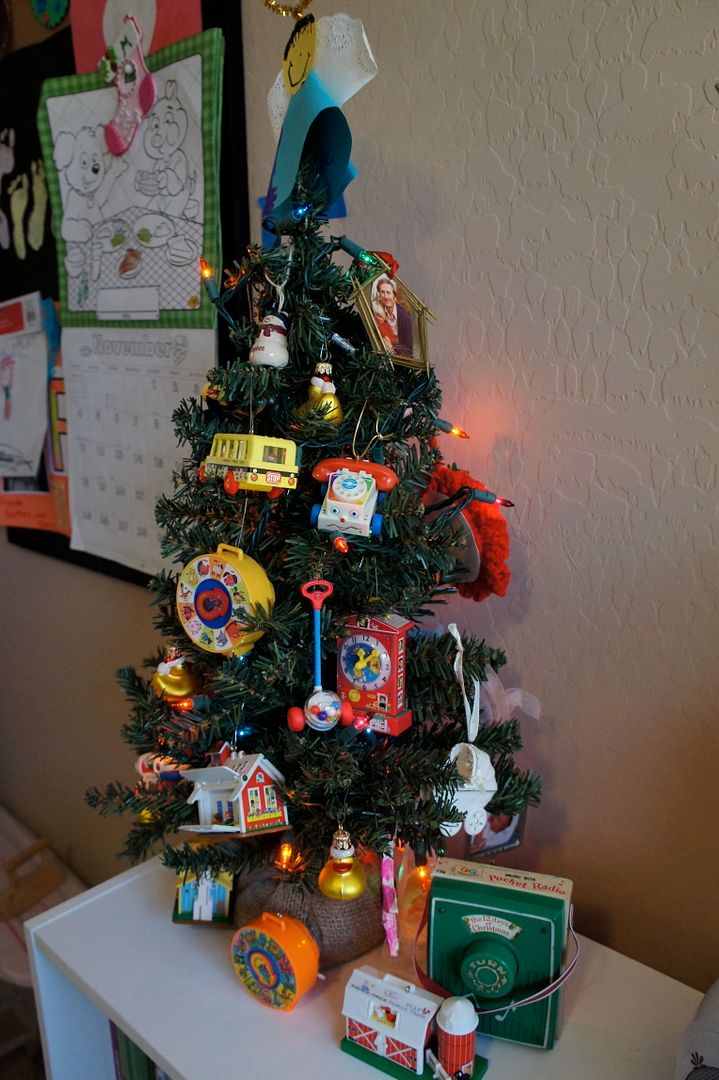 Merry Christmas