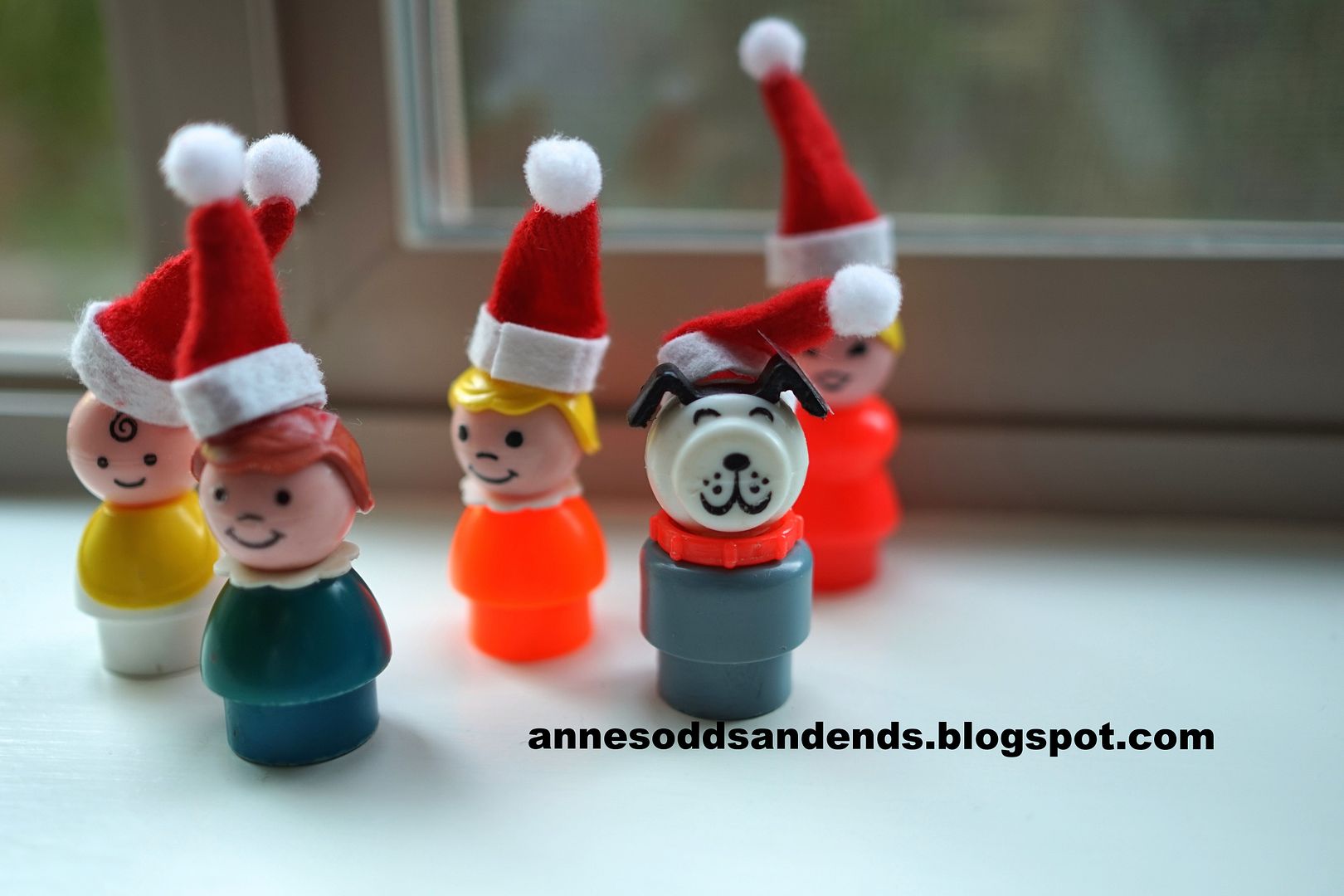 The Christmas decorations are up around the house and naturally we've included some vintage fisher price here and there.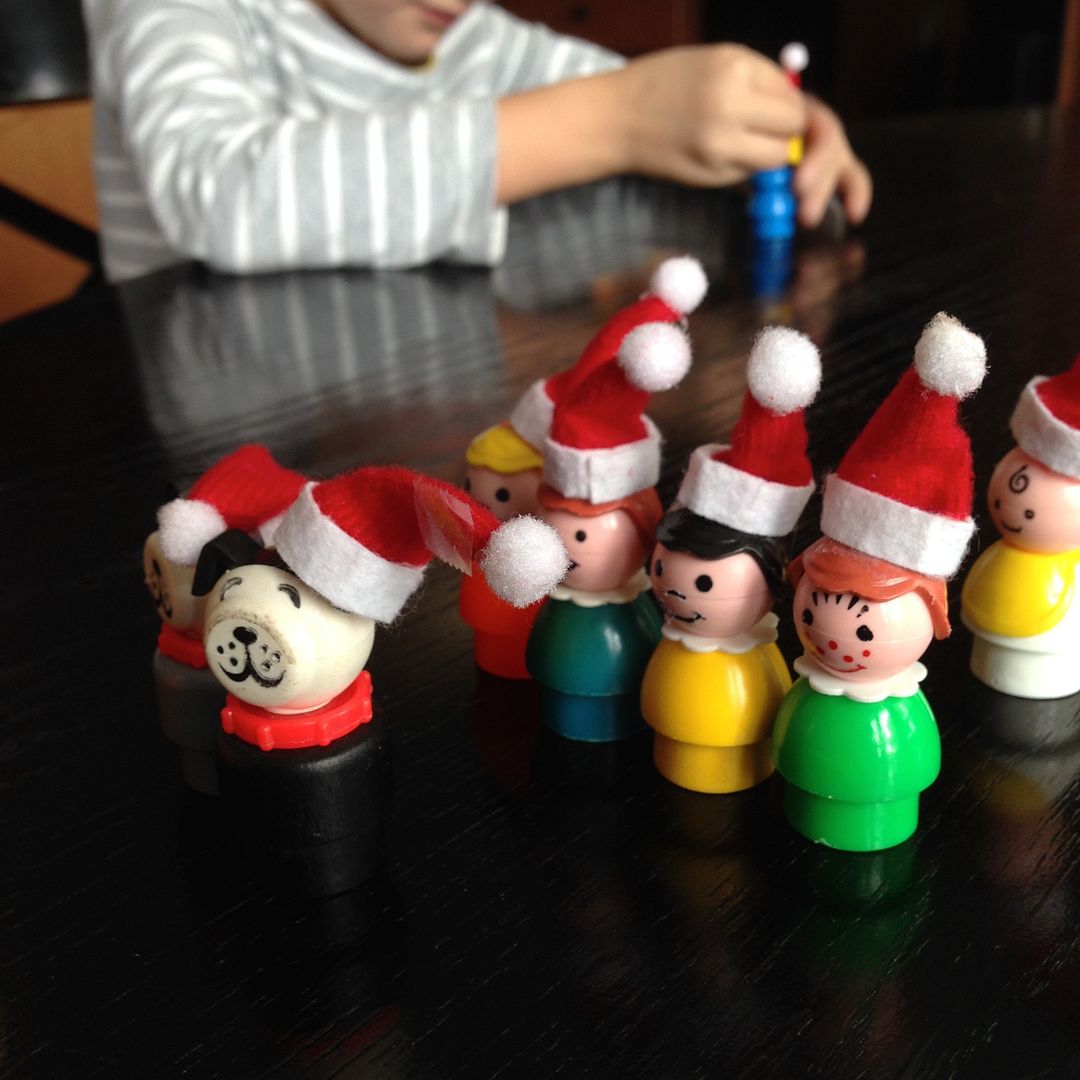 Our little people are dressed for the cold with these adorable little bitty Santa hats
that I found online. Aren't they the cutest? They stay on their tiny heads with double sided tape and a little patience.
And then of course we have the children's Christmas tree in the playroom covered with vintage Fisher Price toys in ornament form. There are also a few FPLP that have been turned into ornaments by industrious people (not me). Notice that my daughter put the mom and dad figures together, they're talking of course. :)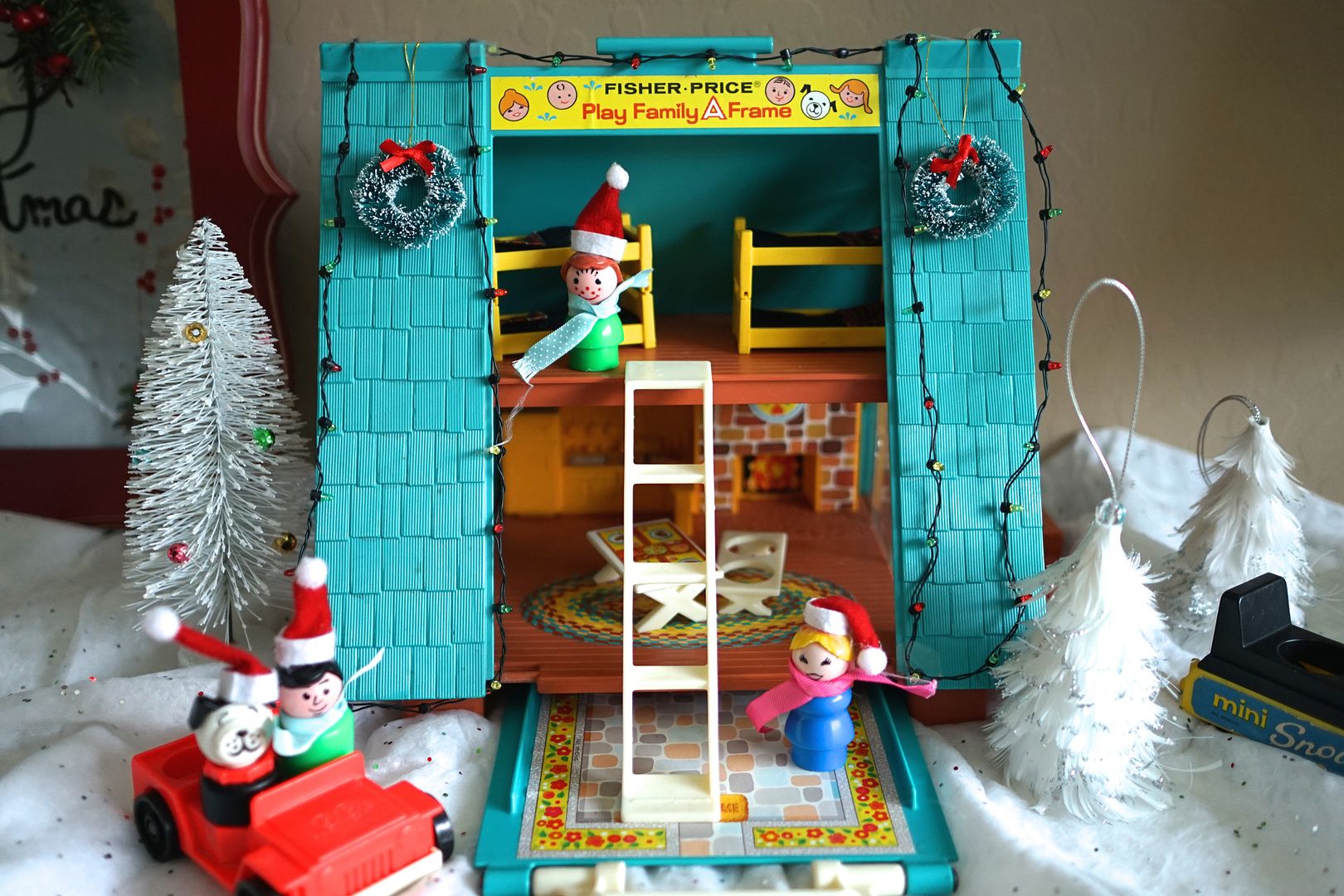 Here is a little sneak peak at the Christmas display I'm still setting up for this year. I'm using the A Frame and the Mini Snowmobile to make a festive winter scene.
Hope your Holiday Season is bright and little people filled. Remember vintage fisher price toys make great Christmas gifts. If you need some ideas check out my Etsy shop, I've been adding lots of new listings this week.
To see details on my Fisher Price themed ornaments check out these prior posts:
For Hallmark Fisher Price Ornaments:
2007 - See 'N Say
2008 - Play Family Farm
2008 - View-Master
2009 - School Bus
2009 - Chatter Telephone
2010 - Play Family Fun Jet
2010 - Zookeeper Says
2010 - Play Family School
2011 - Music Box Teaching Clock
2011 - Play Family House
2011 - Little People Lil' Movers Fire Truck (not a vintage toy)
2011 - Snoop 'N Sniff - Limited quantity
2012 - Corn Popper
2012 - Two Tune TV