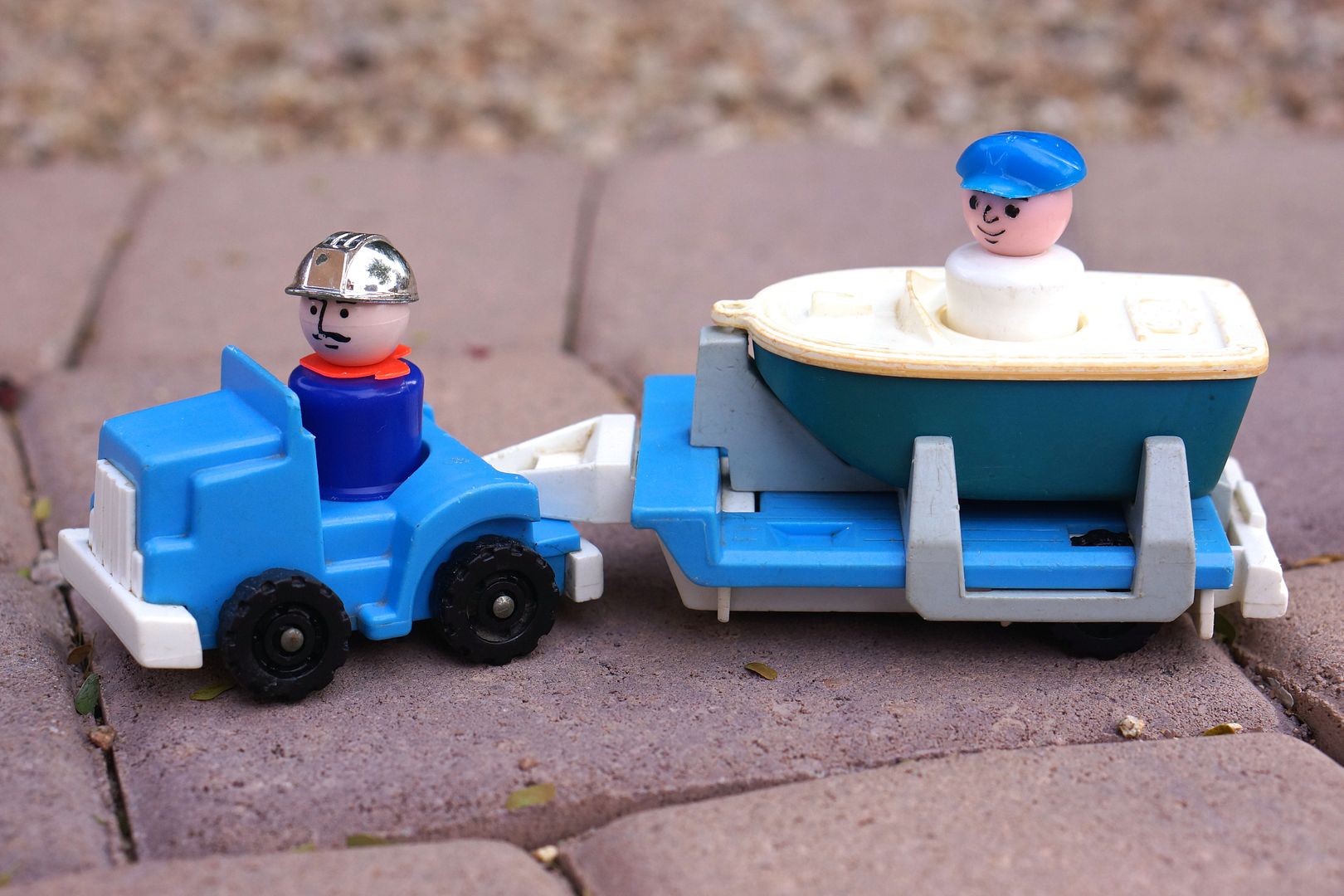 Only 3 weeks until Christmas and I'm working on figuring out what presents my girls will get this year. I always include a few vintage Fisher Price toys of course and this year is no exception. Today I am sharing one of the smaller sets that my youngest (age 4) will find under the tree. It's the #345 Boat Rig made from 1981-1984. This rig set was one of three rig sets produced at the same time, the other two being the #344 Copter Rig and the #347 Indy Racer (which came later 1983-1990).
The #345 Boat Rig has a total of 6 pieces, two of those being little people. They include the truck, trailer, snap on boat clip, boat and 2 figures. Usually the snap on boat clip (grey) stays on the trailer, but it can theoretically be removed. The only obvious variation to the set was the speed boat, it could be white/blue or blue white.
The grey snap on boat clip helps keep the boat from falling off the truck bed, handy while on the road. ;)
The truck, trailer/boat clip were exclusives to this set although the same truck was found in other sets in different color combinations (green, lime green, yellow). The white/blue speed boat can also be found in the #985 Play Family Houseboat.
The set came with two Little People figures the Skipper and a Construction worker. The Skipper is also found with the Houseboat set. The Construction worker has a dark blue body, orange farmer (not triangle) scarf and a shiny silver hat and was only found with this set.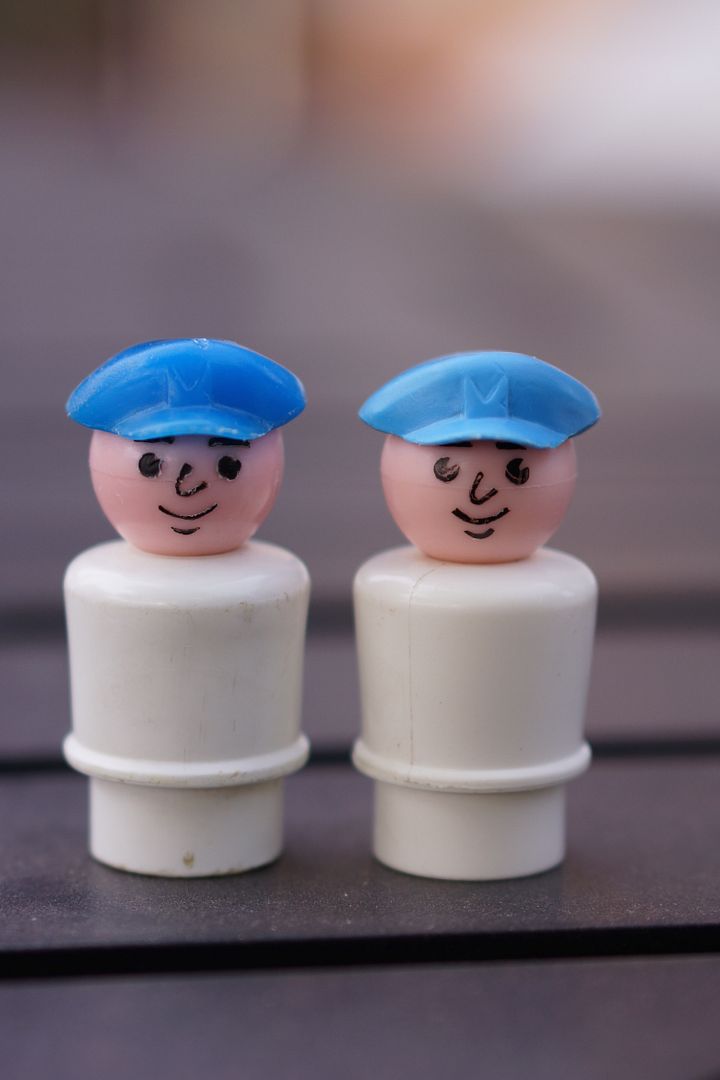 The Skipper actually has two variations as shown above. You may have to look close to see the differences as they aren't very obvious. One has a darker blue hat and also look at the eyebrows and chin/nose. Both versions of the Skipper were found with the Houseboat and this Boat Rig set.
I'm pretty sure my girls will love this little set, can't wait to put it under the tree!
*This is our little playroom tree but I wanted to show you that all our vintage Fisher Price ornaments fit on it this year.