Early in the week I found my girls playing (nicely!!) together with their Fisher Price Loving Family dollhouse. When I looked closer I saw that they'd decorated for the holidays with a little Christmas tree and a few small decorations.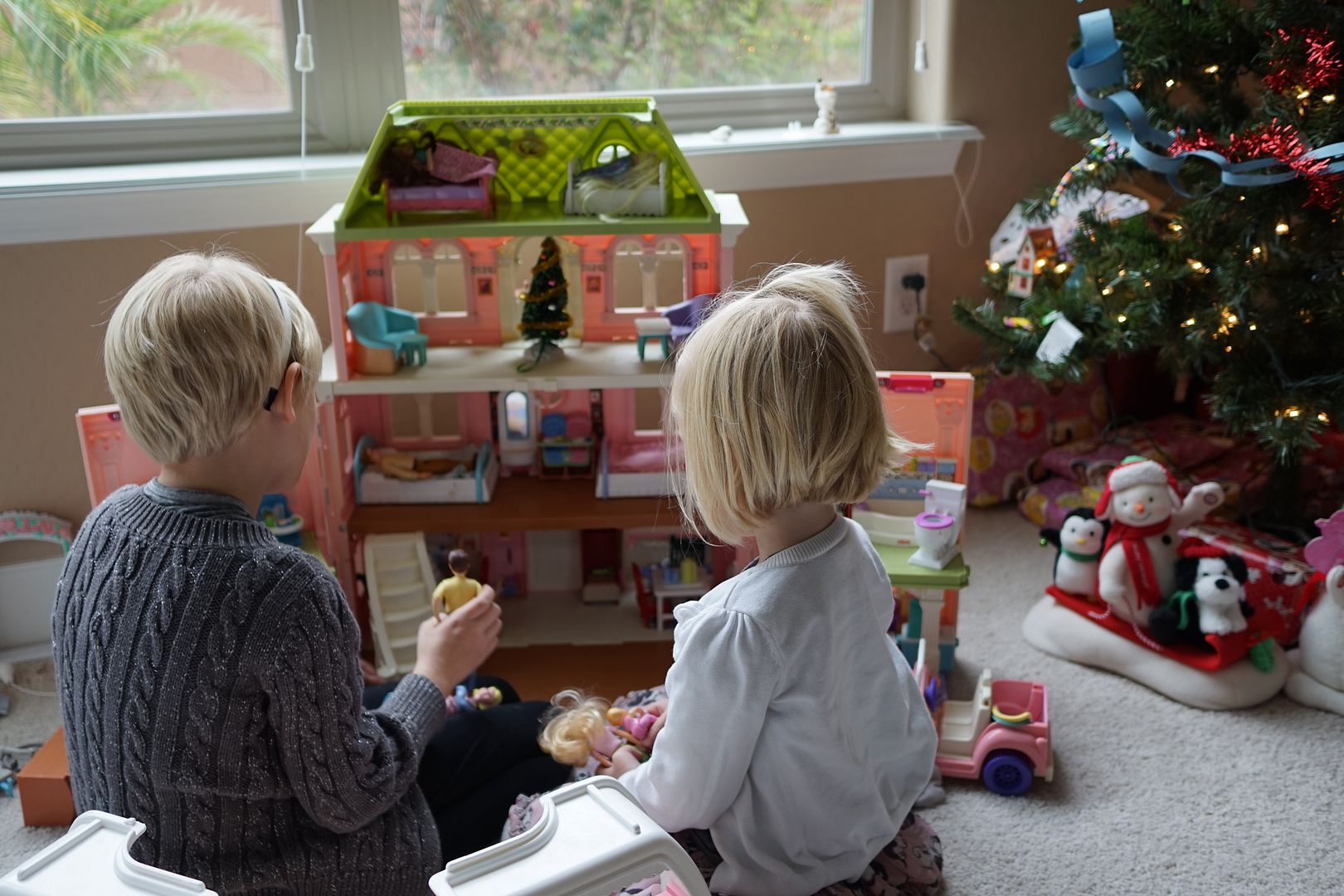 Love these girls! Can't wait to show them the vintage Fisher Price toys I've bought for Christmas.
And look at our main Christmas tree which is once again this year full of ornaments the the girls made (rather than our normal grown-up decorations). We keep adding more as the weeks go on and they absolutely love moving them around.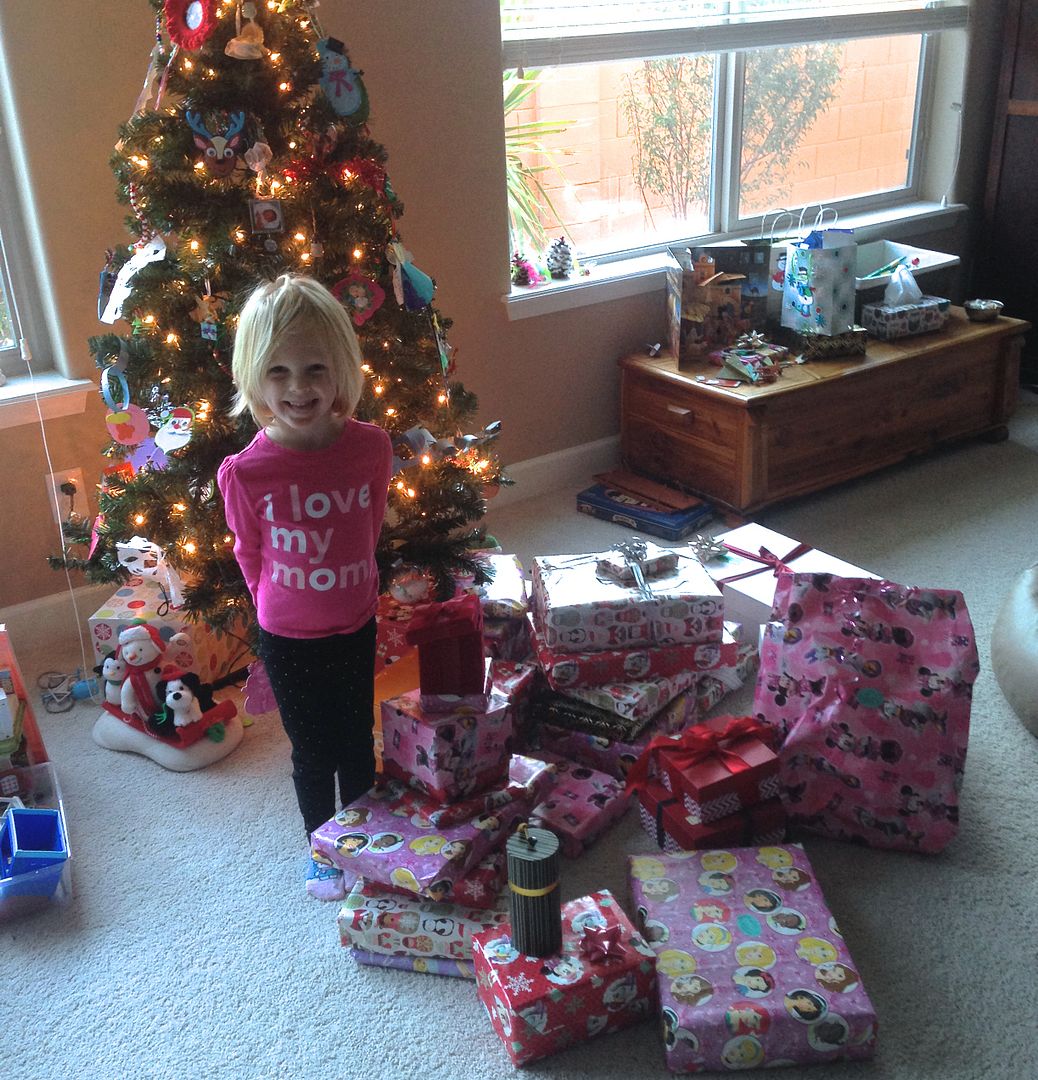 Although lately my youngest has taken to moving the presents around and stacking them in piles instead of the ornaments. ;)