While visiting my parents last week in cold-cold WA we tried out a new recipe. My mom had a pork roast so we added a bunch of ingredients and crossed our fingers that it would turn out. This was particularly risky since there would be 8 of us coming together for dinner that night from 2 different states and this was the only food we prepared!
Fortunately it turned out great and everyone had seconds (or thirds). The only downside was there were hardly any leftovers. :)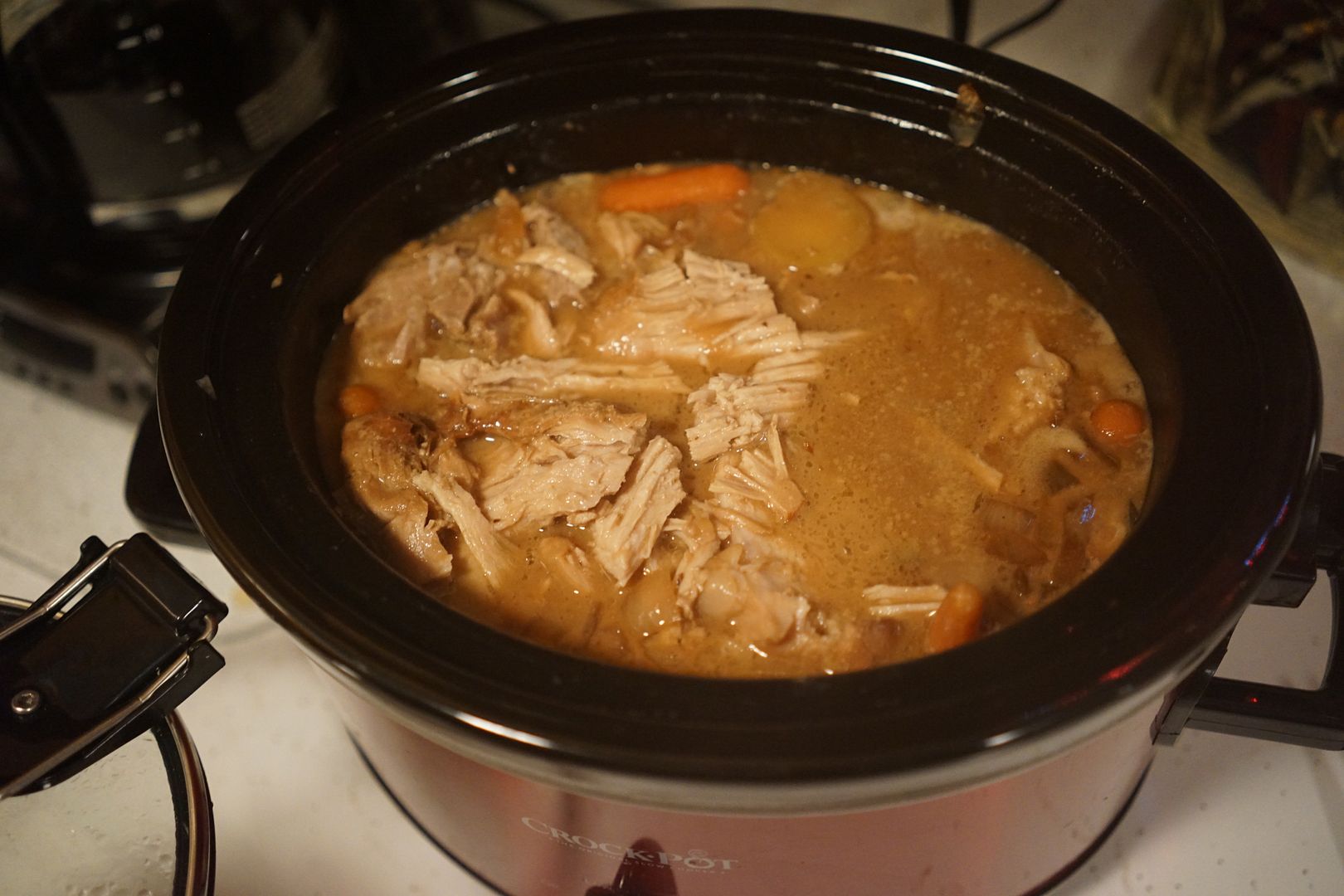 Slow Cooker/Crock Pot Pork Roast with Vegetables
2 lb pork roast (frozen)
3 cups mini carrots
1 tbsp Garlic, minced
1 Onion, diced
6 small'ish potatoes
1 (10 ounce) can or box Cream of mushroom soup
1/4 cup balsamic salad dressing (or regular balsamic vinegar)
1/4 cup Soy sauce
1/4 cup Brown sugar
Salt and pepper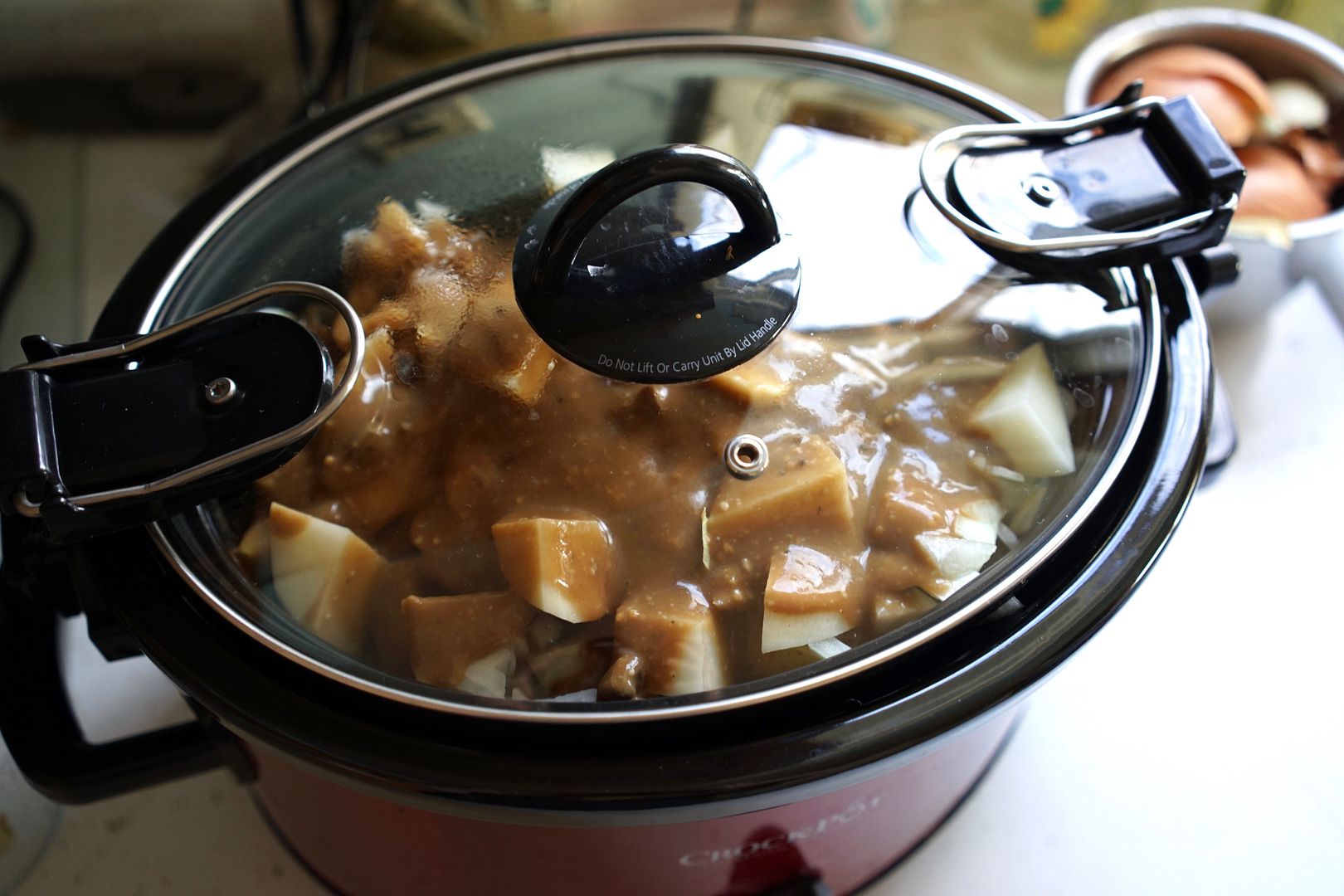 Instructions
1. Place the pork roast into the crock pot. Ours was frozen, but thawed would work too just adjust the cooking time.
2. Cut potatoes into uniform size pieces and dice an onion.
3. Add the carrots to the crock pot around the roast. Then add the potatoes and onions on top.
4. Add the garlic, soy sauce, balsamic dressing, 1/2 cup water and 1/4 cup brown sugar to a small mixing bowl. Whisk the ingredients making sure the sugar is dissolved. Add the can (or box) of mushroom soup and whisk again. Once mixed pour it over the top of the potatoes and roast.
5. Add a little salt and pepper.
6. Cover the crock pot and cook on high for 4-5 hrs (less if your roast was thawed, ours was frozen solid and took 5 hrs).
7. Check to make sure the crock pot isn't boiling towards the end, if it is turn it down or to warm for the last few minutes.
8. Serve and enjoy!
*Note if you would prefer a thicker gravy remove some of the broth and thicken with flour or cornstarch as desired.