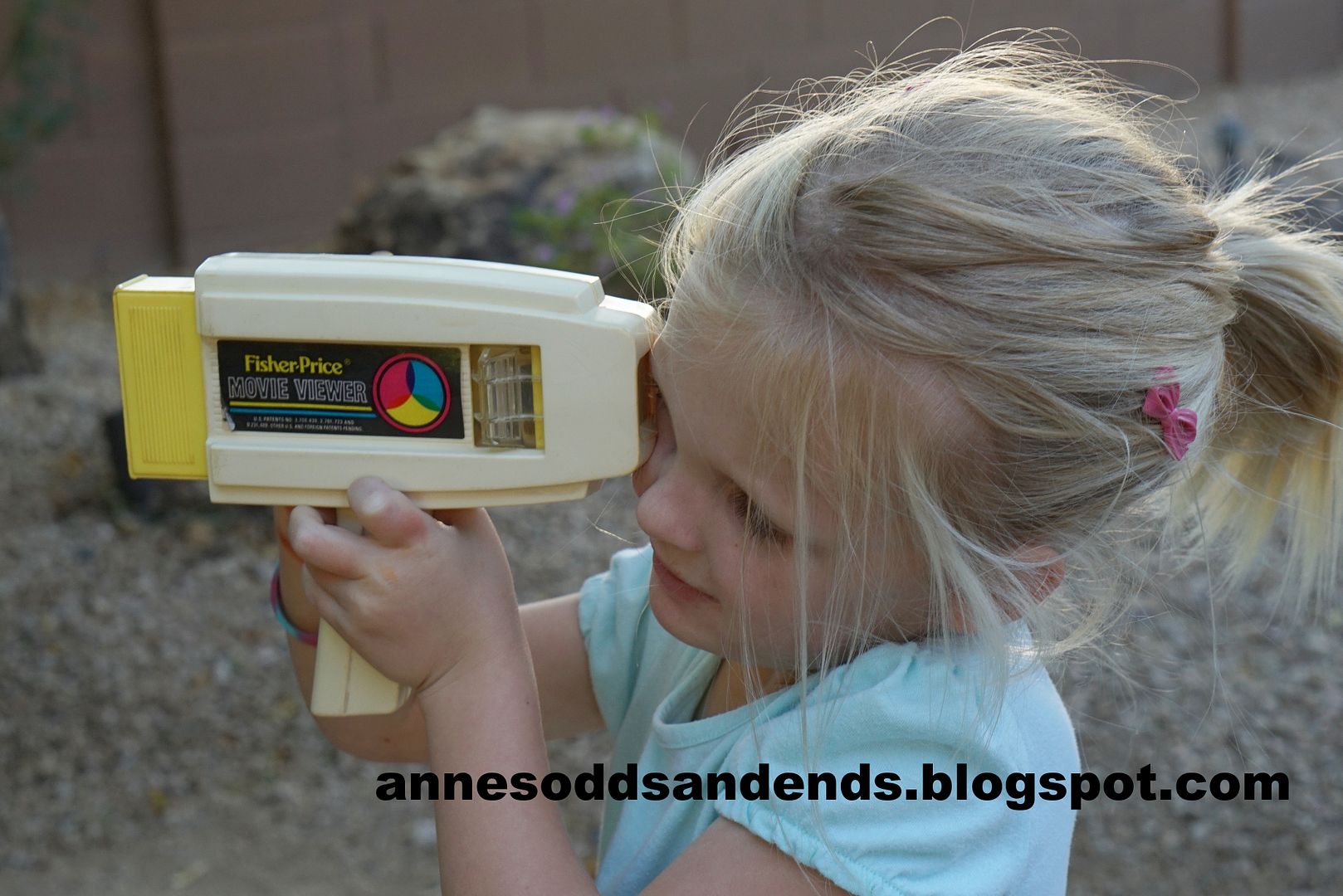 Lets go to the movies this week on Fisher Price Friday. A very old-school and low technology movie but a movie all the same! It's the Movie Viewer and cartridges #460 made between 1973-1985. I bought this viewer and a dozen cartridges from a fellow Fisher Price collector last Christmas as a gift for my youngest.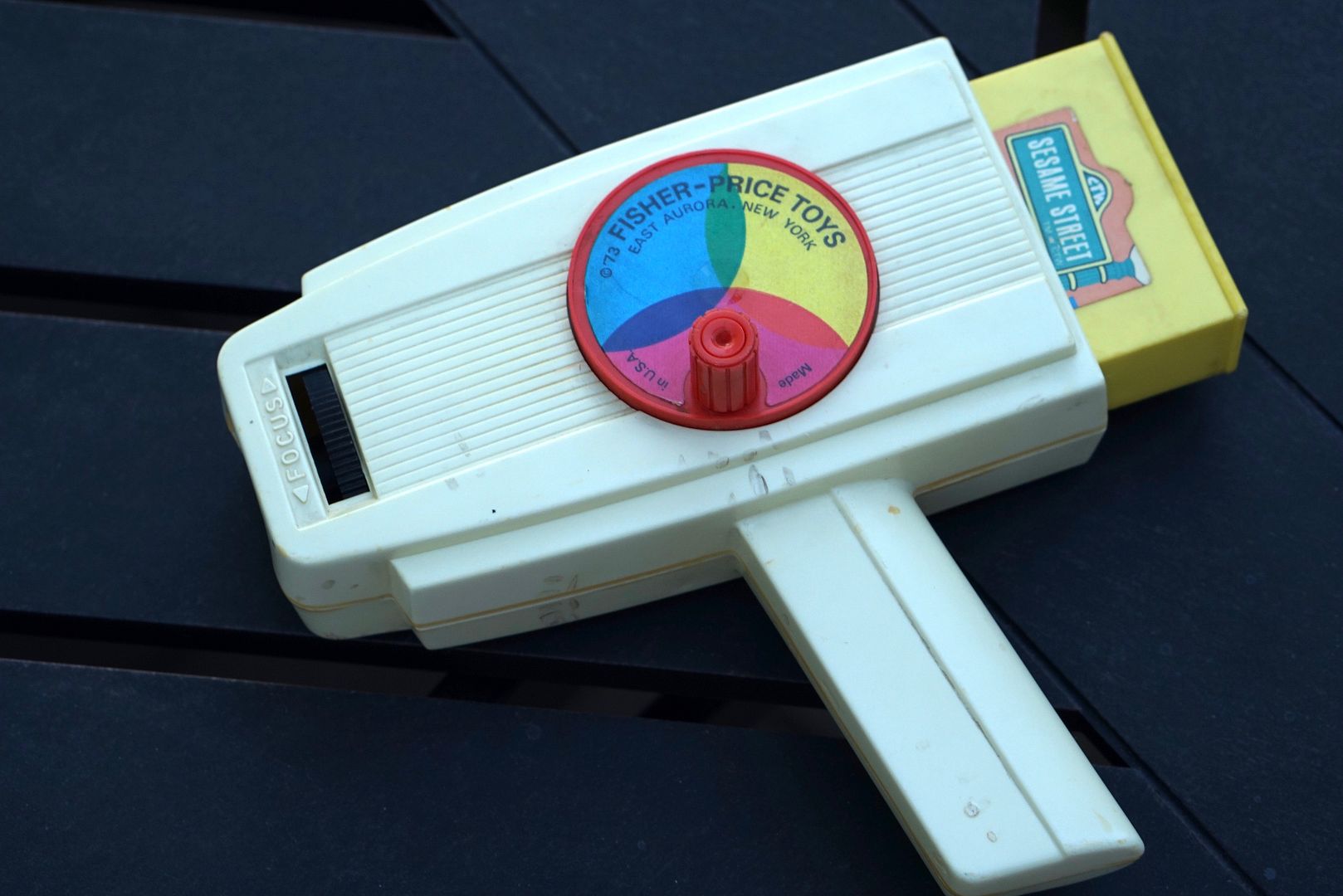 This simple player requires no batteries or electricity, just a child's own powered hand crank. The player and the cartridges are made of plastic and it is light and hand held.
The player is one piece with a colorful crank on one side and a label on the other. It also includes an adjustable focus wheel. There are white players and later variations that are yellow. The lithographs on the side have differences as well, the original (mine) having a black background and later editions having a light grey.
There is even a Winnie the Pooh version that has a picture of Pooh Bear on the hand crank lithograph.
The cartridges slipped into the player and the images move forward when the wheels are caught/spun by the hand crank. Simple technology but very effective! The plastic cartridges are either yellow or white and have different lithograph for each edition. For example, the Lonesome Ghosts cartridge has at least 3 different lithograph variations during the 6 years that it was made.
When you find these cartridges now the lithographs are often missing and there are eBay stores that sell replacement stickers.
By my count there were at least 46 different movie cartridges released with many of them having multiple editions. The cartridges include characters from Disney, Sesame Street, Marvel Comics, Charlie Brown, Warner Brothers and even The Pink Panther.
These same cartridges can also be used with the larger Movie Viewer Theater #463 which shows the same videos on a small screen or projects them onto a wall (and requires power).
The original movie viewer was sold with one cartridge, the Disney movie "Lonesome Ghosts" #475. Other cartridges were available for purchase separately and in groups. Later versions of the movie viewer came with different single cartridges.
It wasn't easy to make a video but here is Mickey's Trailer #491 looking through our viewer. This cartridge was made between 1974-1979.
We love our player, and it's an easy low tech (and quiet) way to watch "movies".
For more cameras look at: