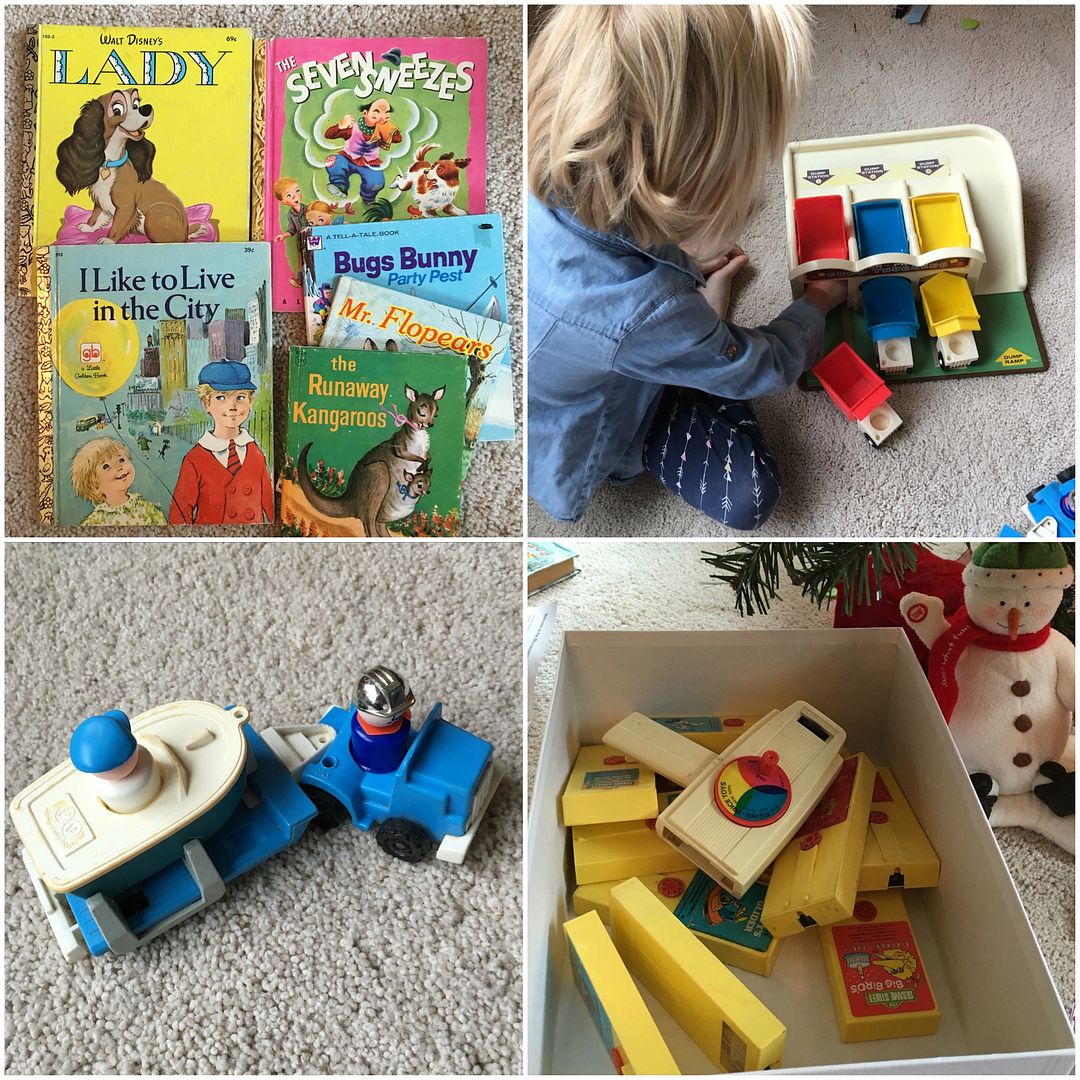 For the last few Christmases (and birthday's) I've included vintage toys and books for my kid's gifts. Some years it looked more 1980s than 2000s under the tree. :) This year was no exception although I will admit that it's becoming more and more difficult to find vintage FP sets that we don't already have (or have had in the past)! Perhaps this won't come as a surprise if you've read my blog regularly since I feature a different toy on here most Fridays for the last few years. All good things must come to an end, although I still have a few more to feature that I haven't yet!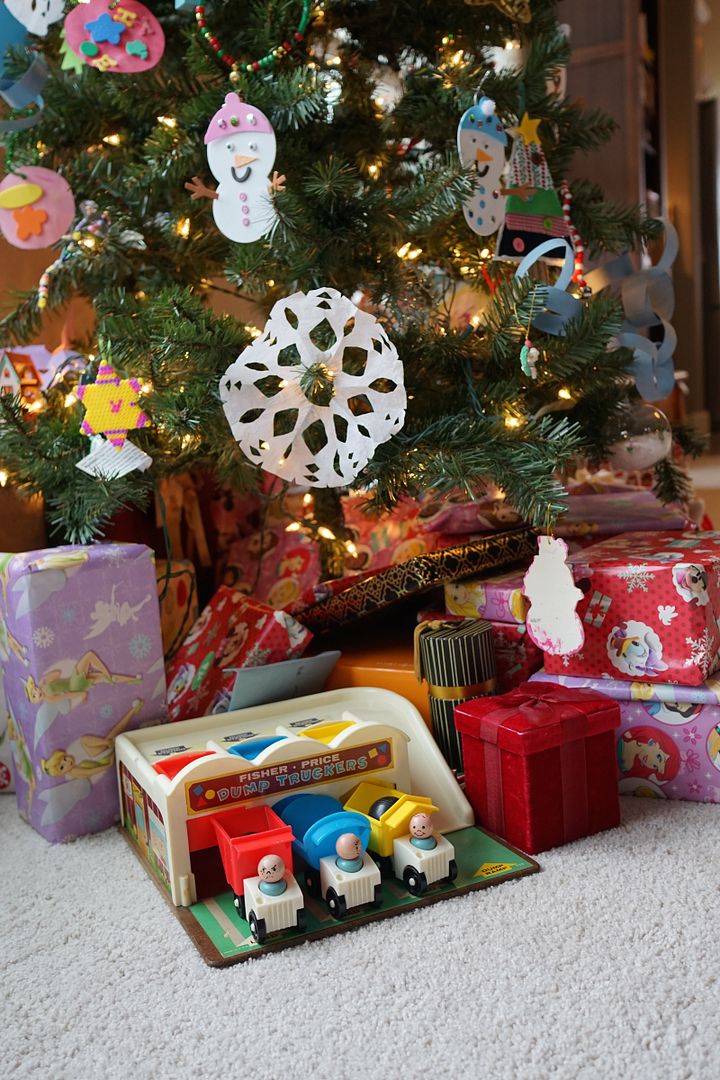 But back to Christmas, this year I gave both girls a few vintage golden books including one by special request from my 8 year old (The Seven Sneezes). My youngest got the #345 Boat Rig and I had the #979 Dump Truckers left unwrapped under the tree. I love to have at least one present out for the kids to play with when it's time to open presents. :)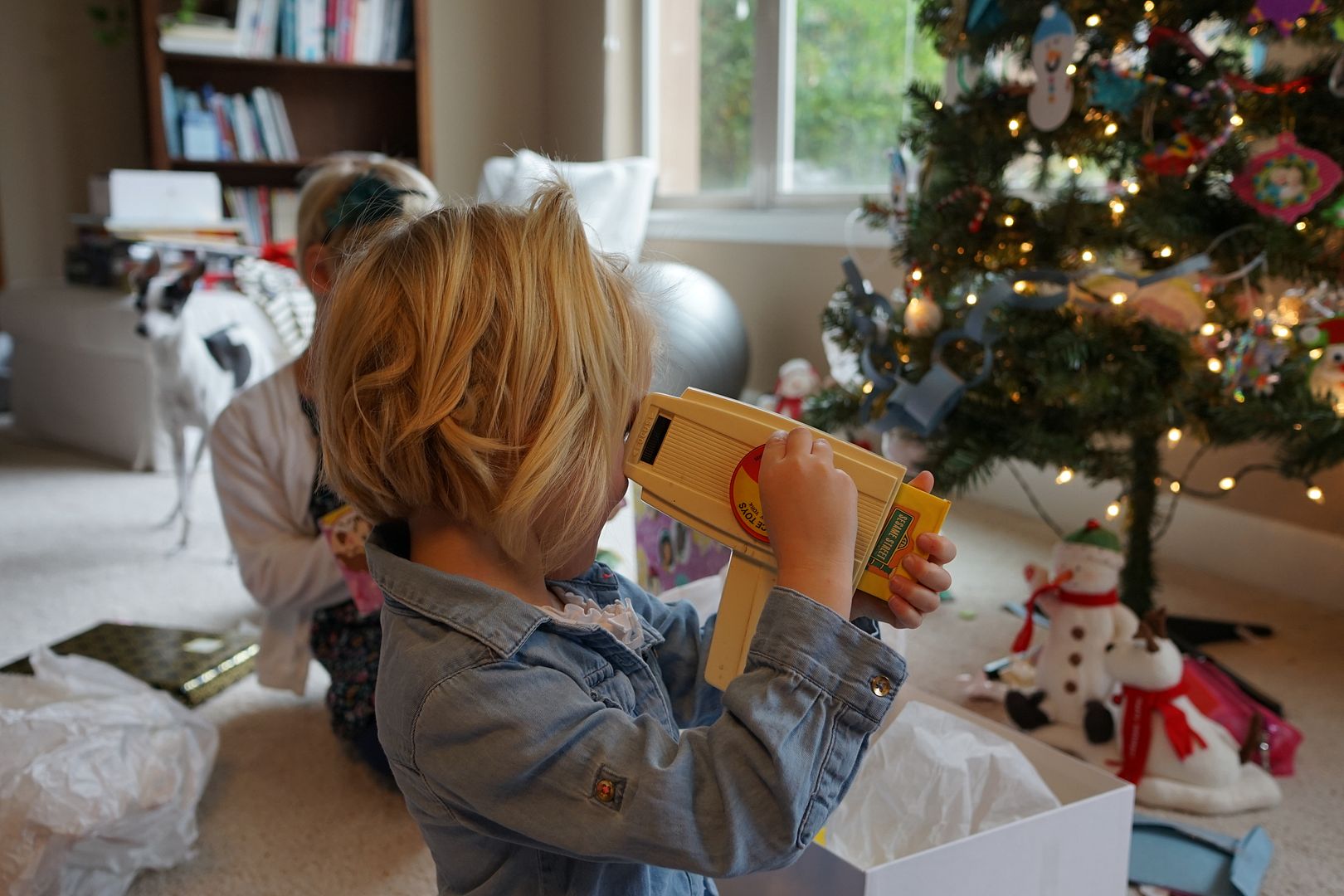 Last but not least the #460 Movie Viewer with over a dozen cartridges. I was super excited about this gift and thankful to have such a big collection of cartridges to include with it (thanks to a super FP friend who hooked me up).
I'll be back with detailed info on the #460 & #979 in the next month so stay tuned.
2013 Christmas Gifts
2014 Christmas Gifts