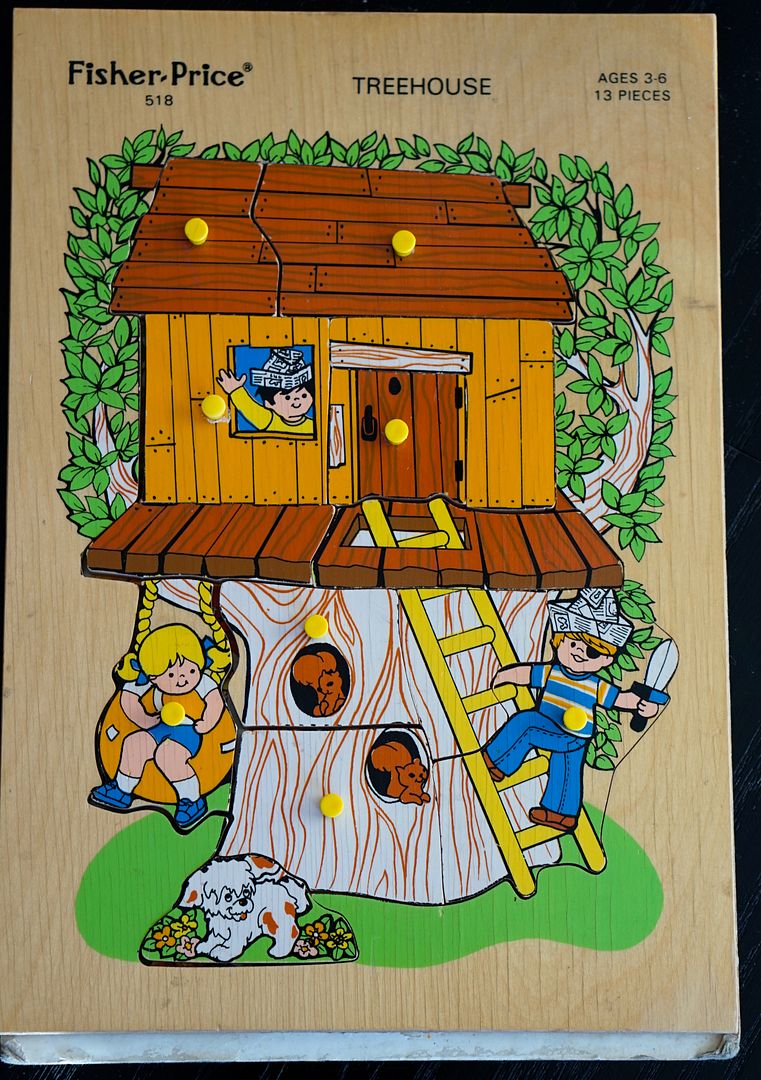 I was given this Fisher Price puzzle by a friend recently to sell in my Etsy shop, but it's so cute that I may keep it around the house for awhile first. :) The Treehouse #518 was made between 1977-1978 although the stamp on the back says 1971-1976. I'm guessing they used an old stamp on a newer puzzle. The puzzle has 13 pieces and is for kids ages 3-6, although it's too easy for my 4 year old.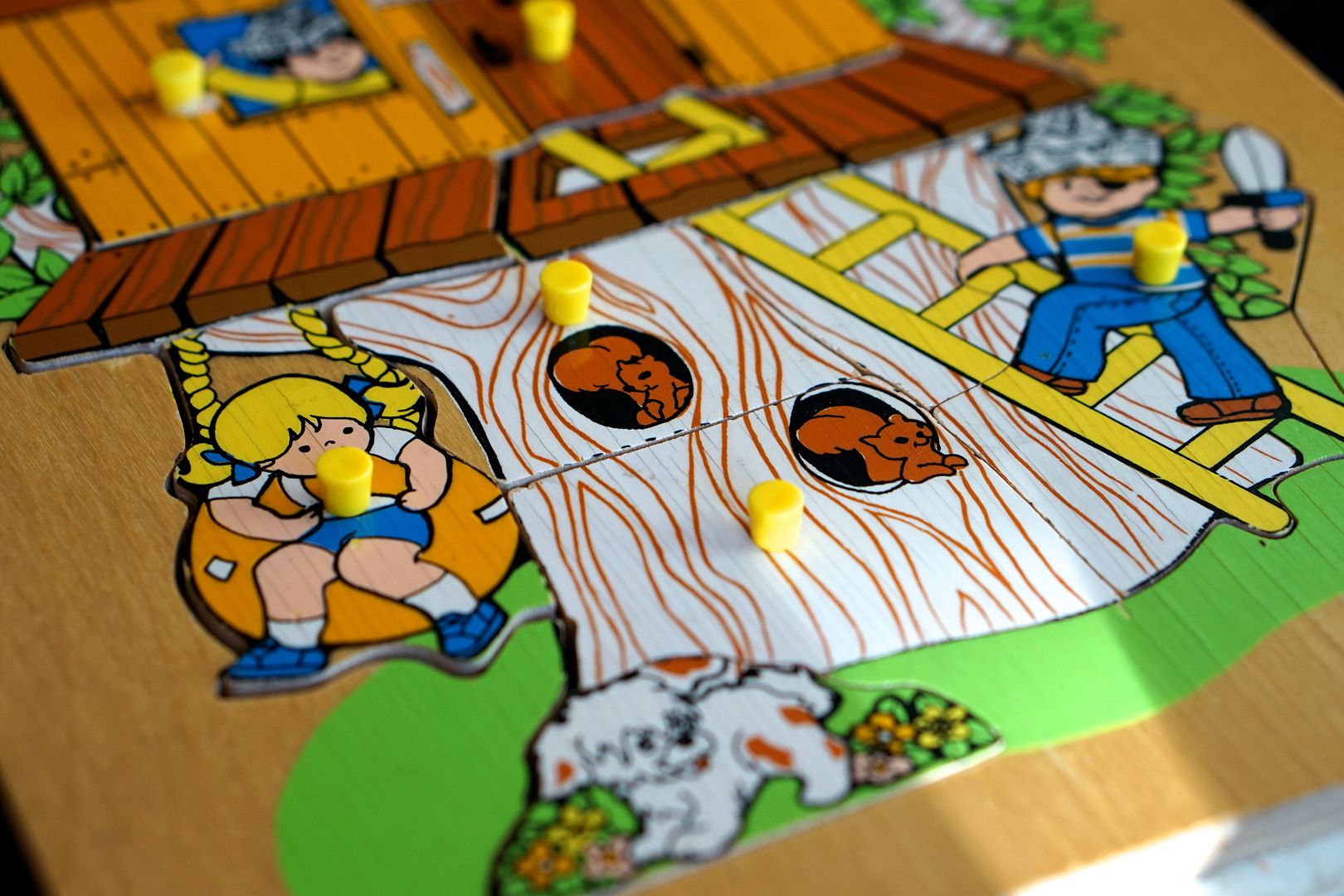 The top of the puzzle has a picture of three children playing on and in a big treehouse. There are also two little squirrels and a fluffy dog keeping them company.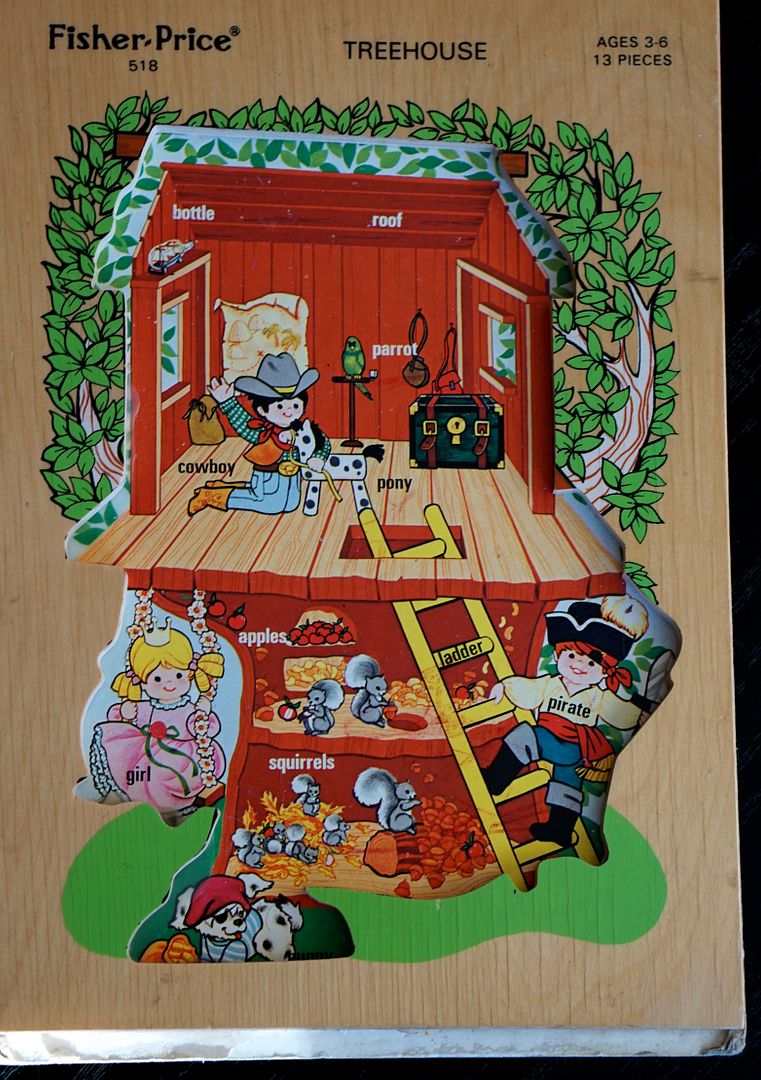 Underneath the puzzle pieces is a different picture of the same three children but this time they're dressed up in costumes, even the little dog has a pirate costume on! The squirrels are also shown but this time they are grey and there are more of them including a bunch of babies.
This particular puzzle had the cardboard backing put on the wood bottom a bit askew as seen in my photos. Nevertheless, it works just fine and I imagine has been loved by many different children over the last 38 years. Pretty soon I'll have it for sale and hopefully it will find its way to yet another child to love and enjoy.