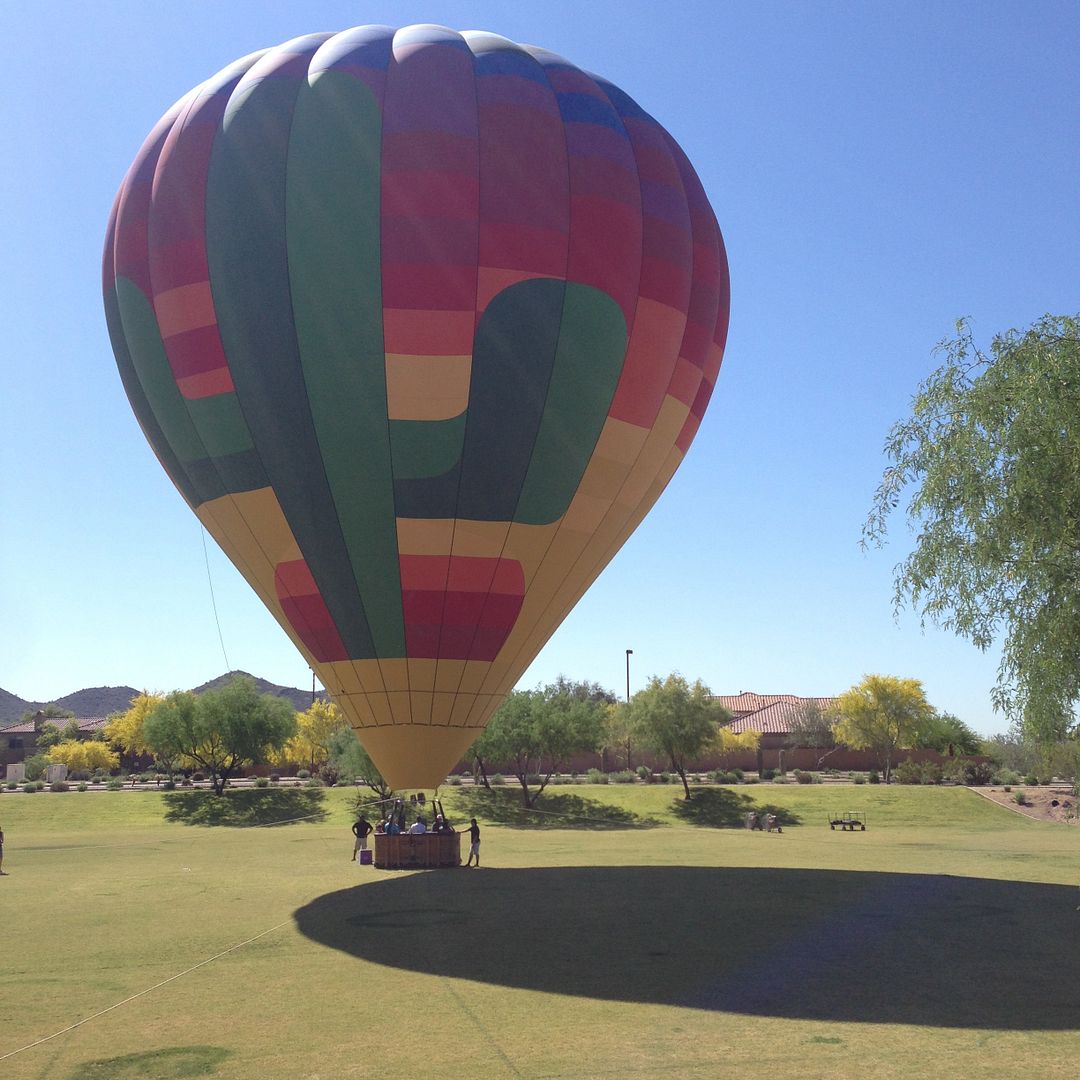 We live in a truly beautiful part of Arizona, both the natural beauty of the suburban dessert landscape as well as the amazing sunsets and sunrises (although thankfully I don't see many of those, ha!). Another almost magical part of my particular little community are the Hot Air Balloons that fly over our neighborhood on an almost daily basis, and sometimes twice a day (sunrise and sunset).
It never gets old seeing those bright and colorful slowly moving balloons drift over our homes and roadways. We always point them out during carpool and make it a game to see who can spot them first. We even use it as a teaching tool for our youngest to practice counting!
All that to say, I have zero desire to get into one of those.
My oldest says all the time that she'd like to go and I've always replied that she is welcome to when she turns 18 and that I'll be waving from the ground.
However, our community association had a spring celebration this last weekend and along with pony rides, bounce houses, cotton candy and face painting they advertised free (sponsored) tethered hot air balloon rides.
They had me at free and tethered.
I figured that tethered can't be that scary and that maybe I could jump out if I had to and still be okay. ;)
So I got tickets and up and away we went.
It was a quick 5 minute "ride" and it was wonderful.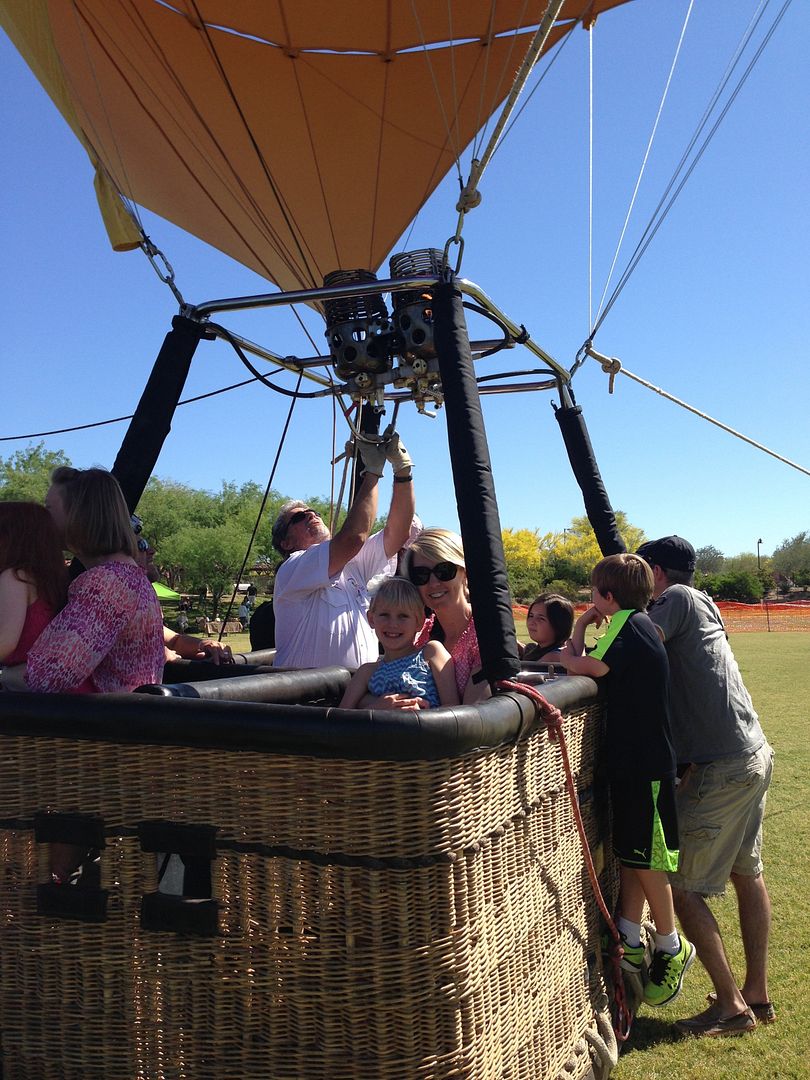 Maybe...just maybe I'll join my daughter on that real ride when she turns 18.
Oh and by the way, my youngest wasn't allowed to go (5 and over) and lets just say she was none too pleased. :)