Three years ago I introduced the Play Family "A" Frame #990 on Fisher Price Friday. I wanted to do an update on this toy with a couple different family combinations but more importantly to show the cutest little accessory that I recently found. More on that later.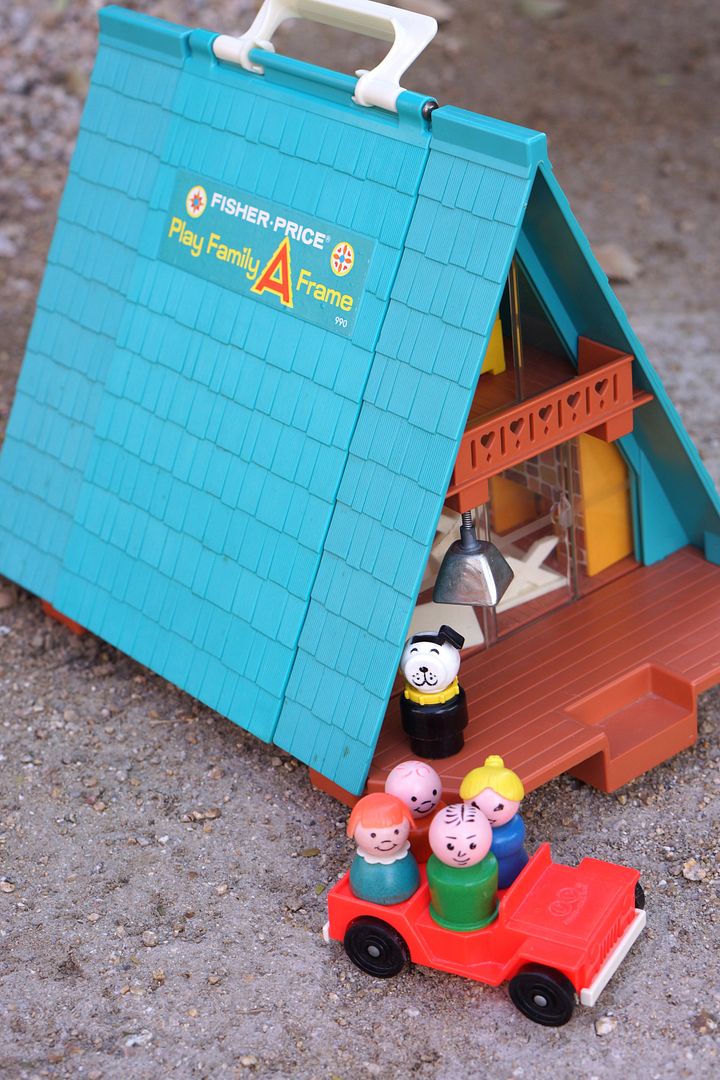 First, the "A" Frame was made between 1974-1976 and is the absolute coolest Little People set. So iconic for that time period and easily portable. A perfect little house for home or travel.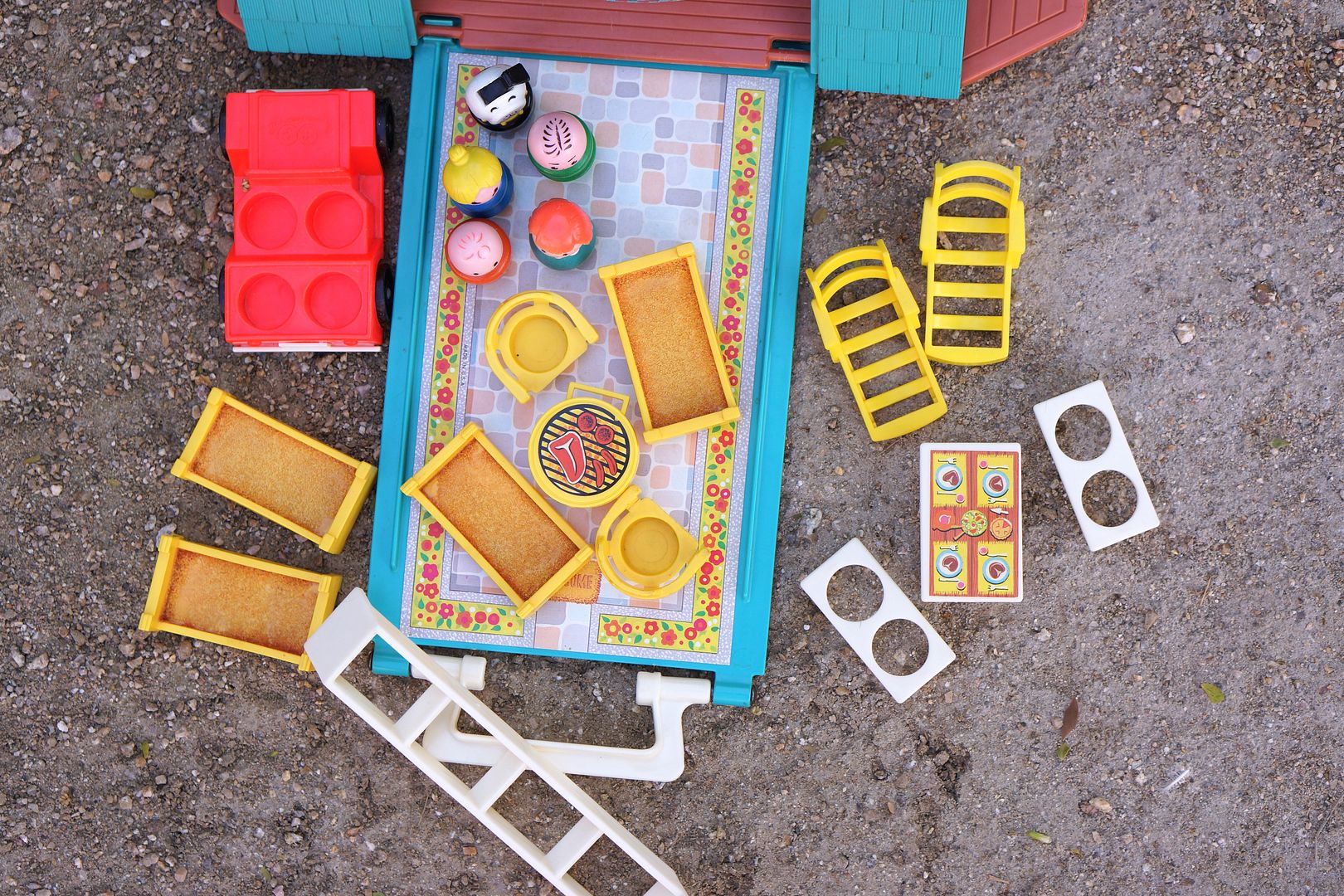 The set came with a jeep (seats 4), grill, two captain chairs, two chaise/lounge chairs, 4 bunk beds that can stack or be singles, a ladder, picnic table with two benches and finally 5 Little People.
There were only a few variations to this set for pieces like the grill (red or yellow), the jeep (different combinations of red/white) and the family.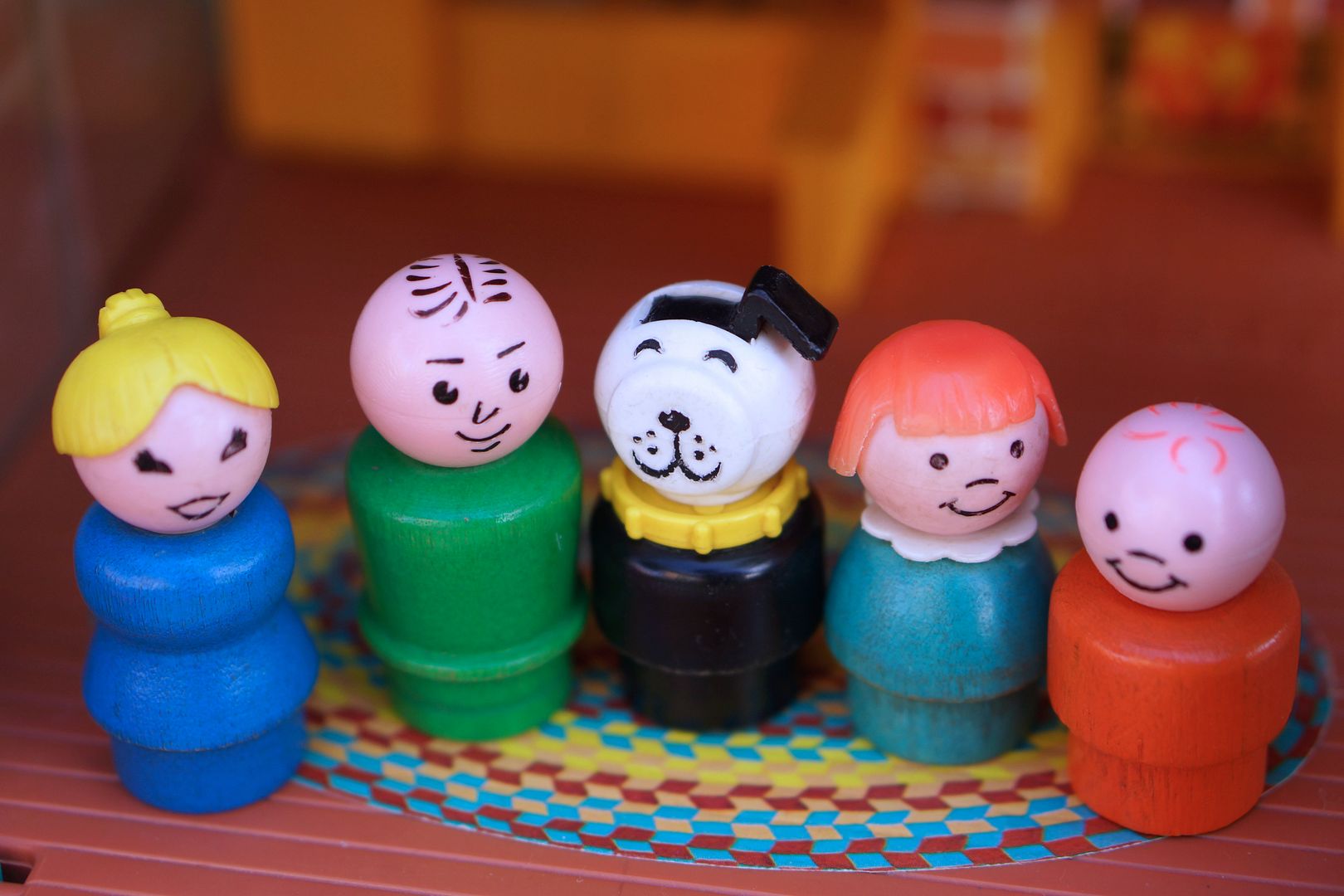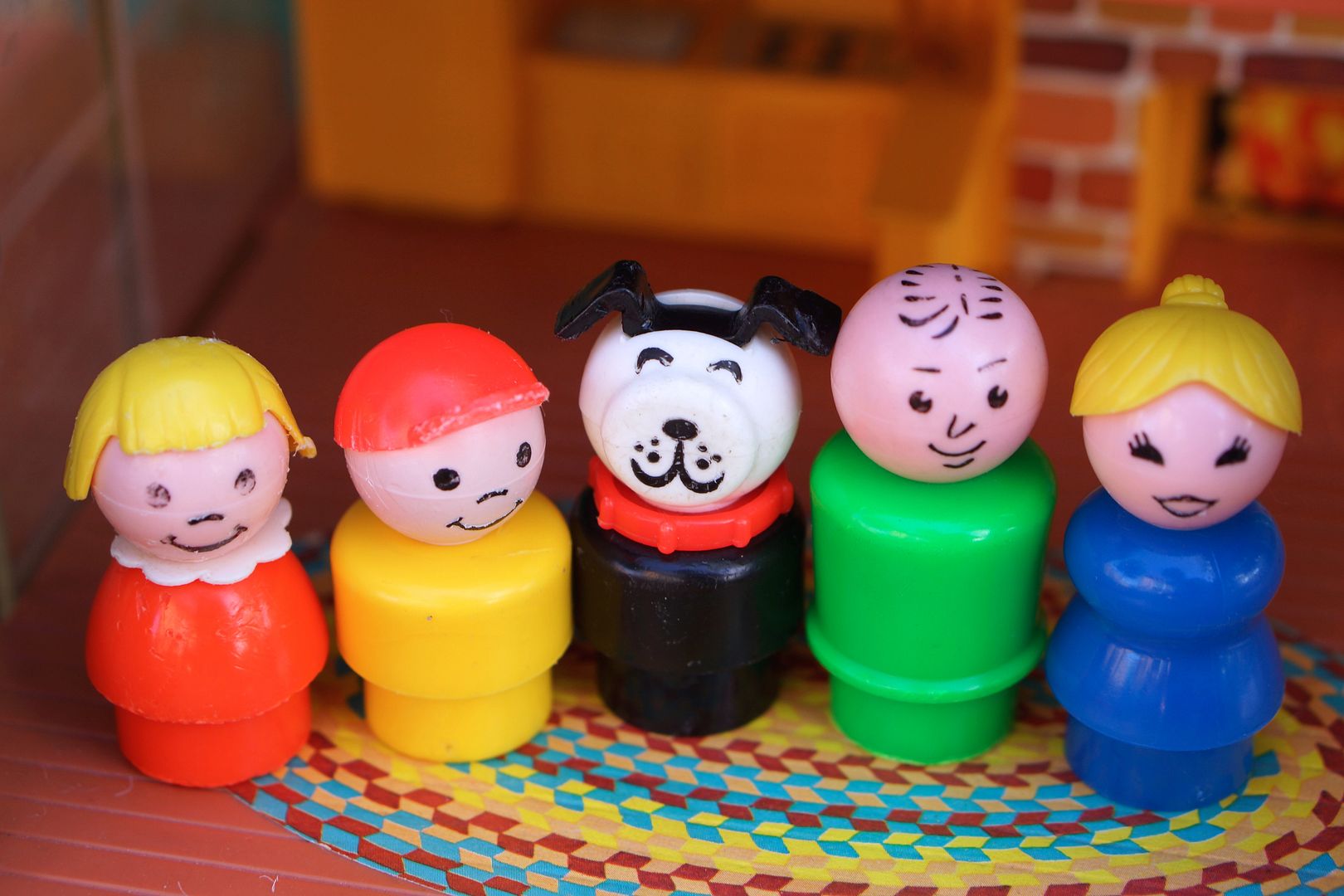 The first sets had wood heads/wood bodies, then plastic heads/wood bodies and finally all plastic. Pictured above are two of the many combinations. You can see another one in my original "A" Frame Post here.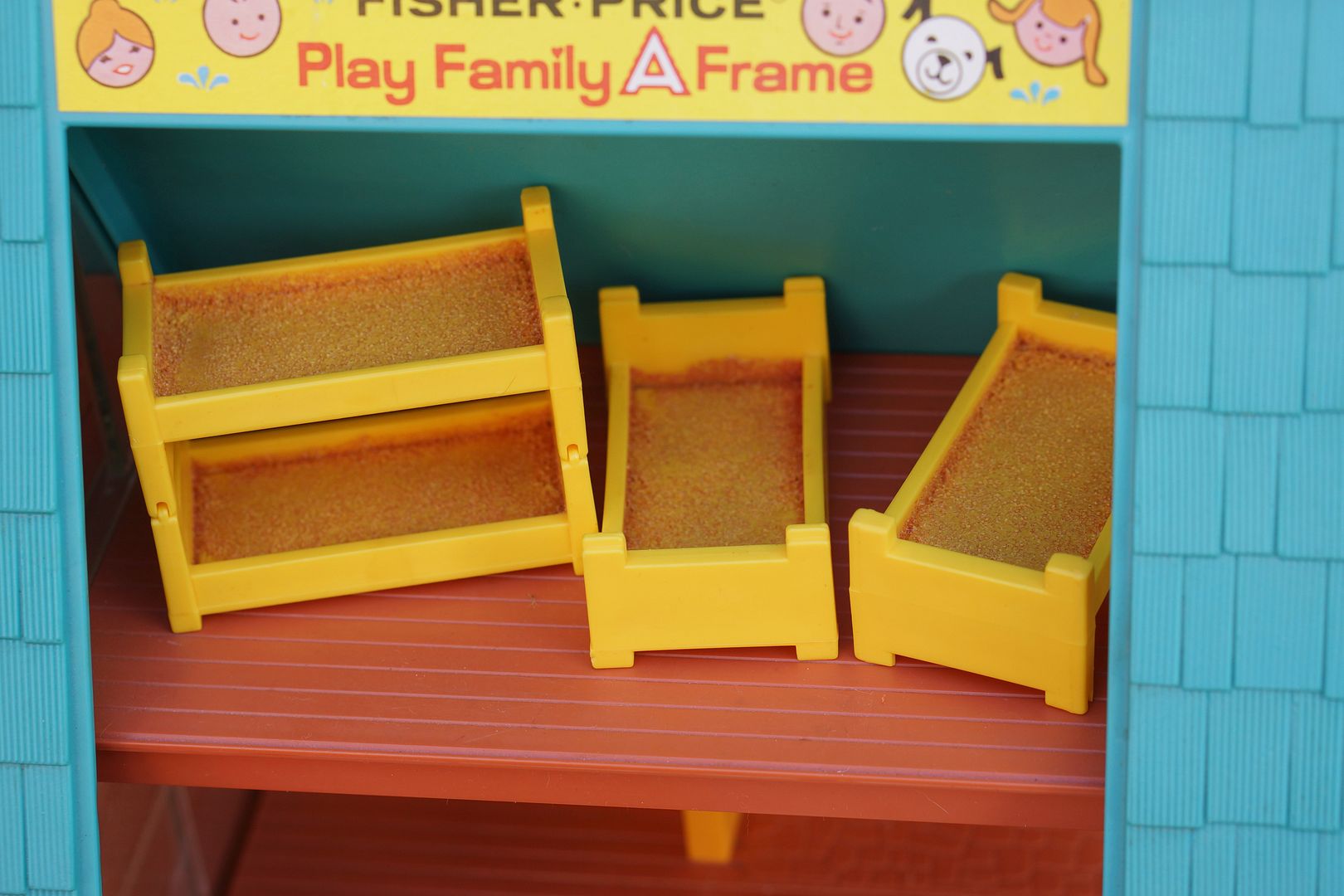 Now about the bunk beds. They were exclusives to the "A" Frame set and are my favorite pieces. They can work alone as 4 twin beds or stack/lock together to make 2 bunk beds. The original beds had foam on them, but that material disintegrated over the years.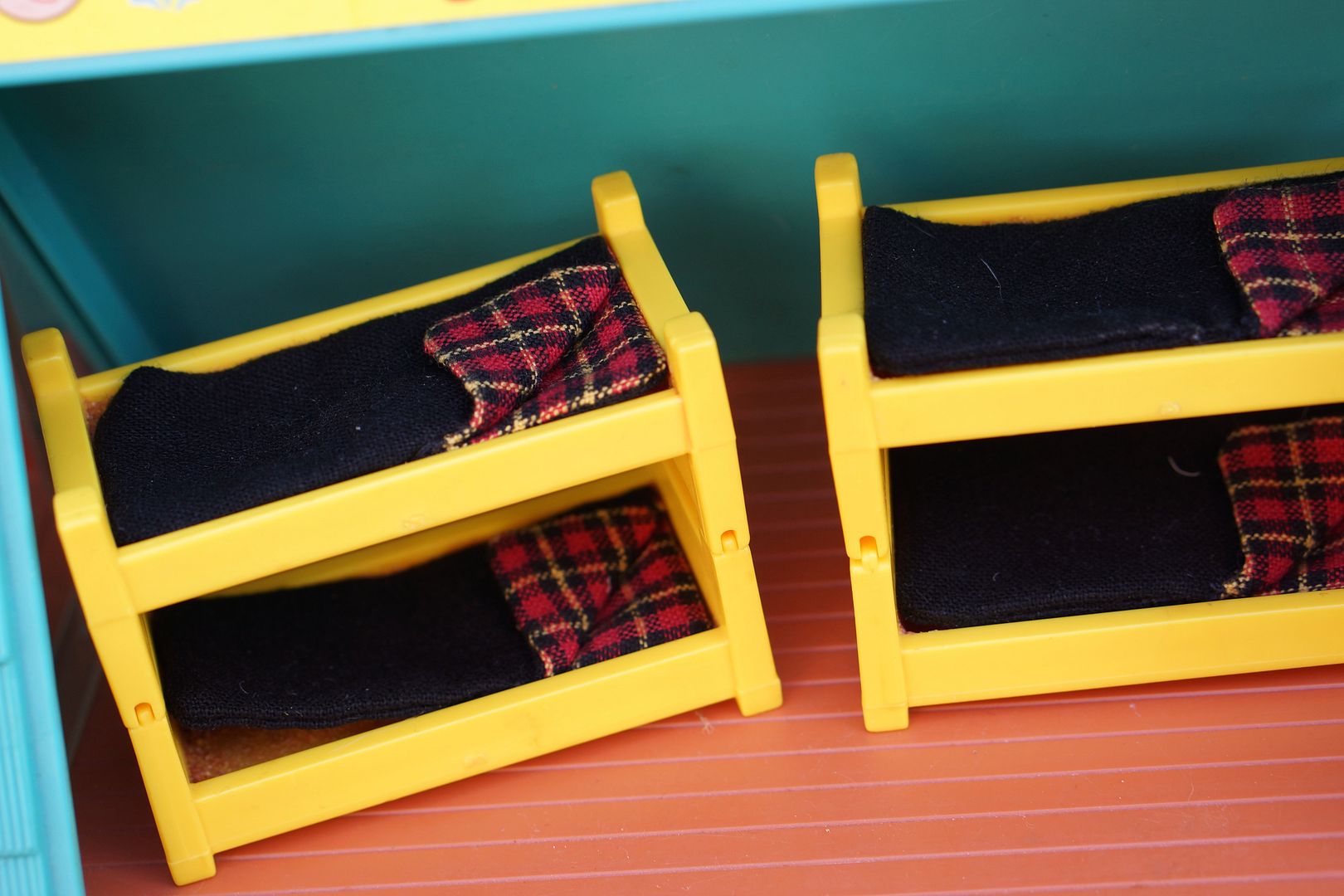 However, I found these absolutely adorable little custom made sleeping bags for my beds from the eBay seller wisher2_bee. They fit perfectly in the bunk beds or in the Play Family Camper #994.
These tiny little sleeping bags are just for show, the little people don't actually fit inside. But they can still sleep on top.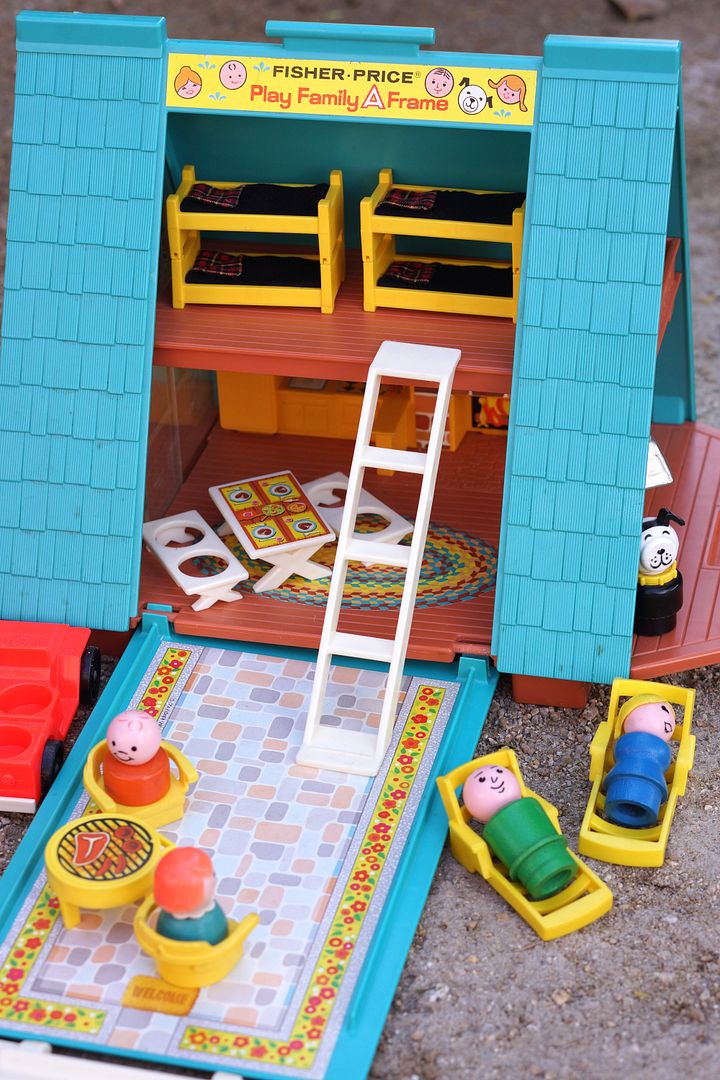 Don't they look just perfect in the "A" Frame? They add the perfect texture and color to the set.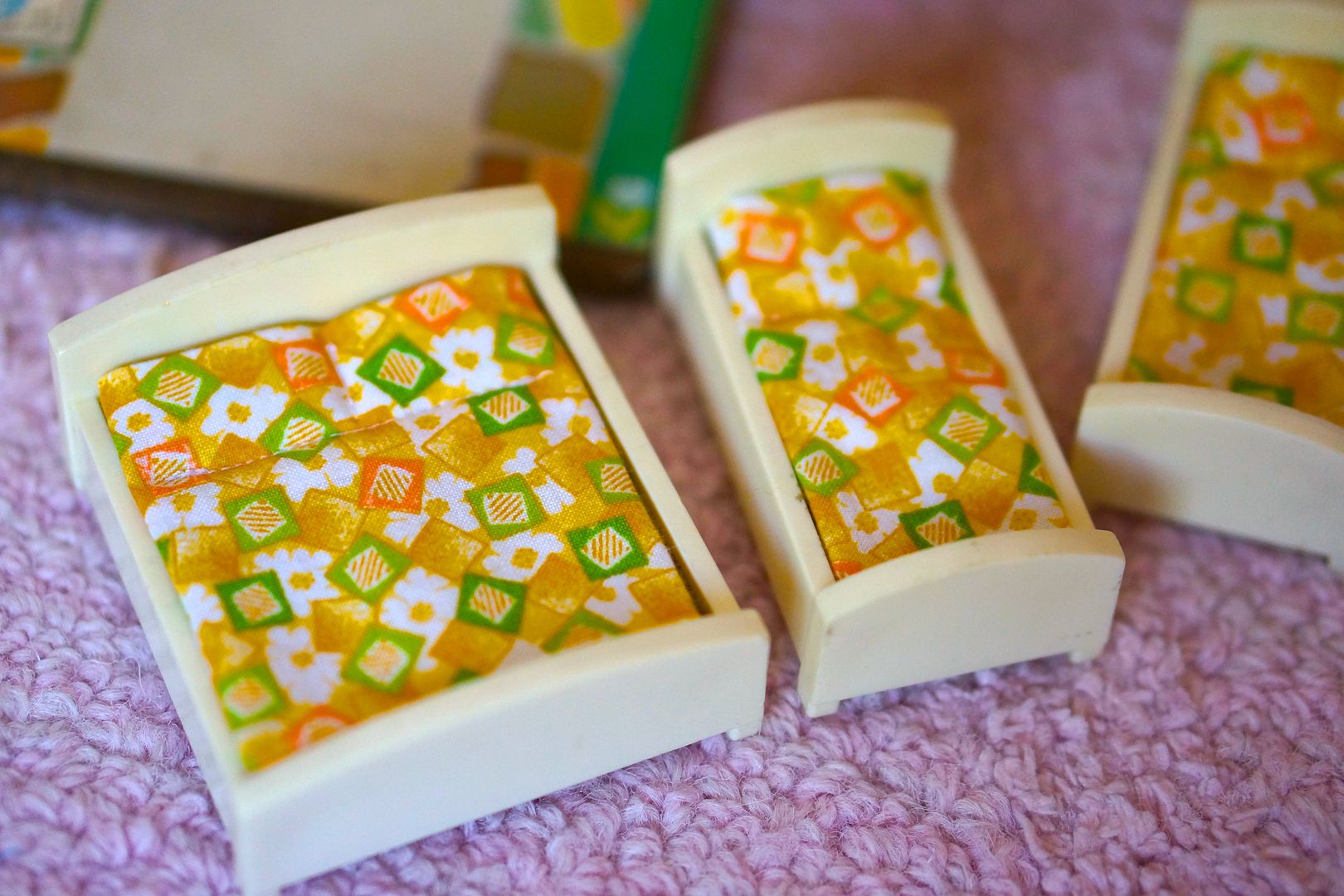 And if you think those sleeping bags are cute you'll love these little comforters with built in pillows. They fit in the Play Family House twin and double beds. Unlike the sleeping bags these attach to the beds using velcro.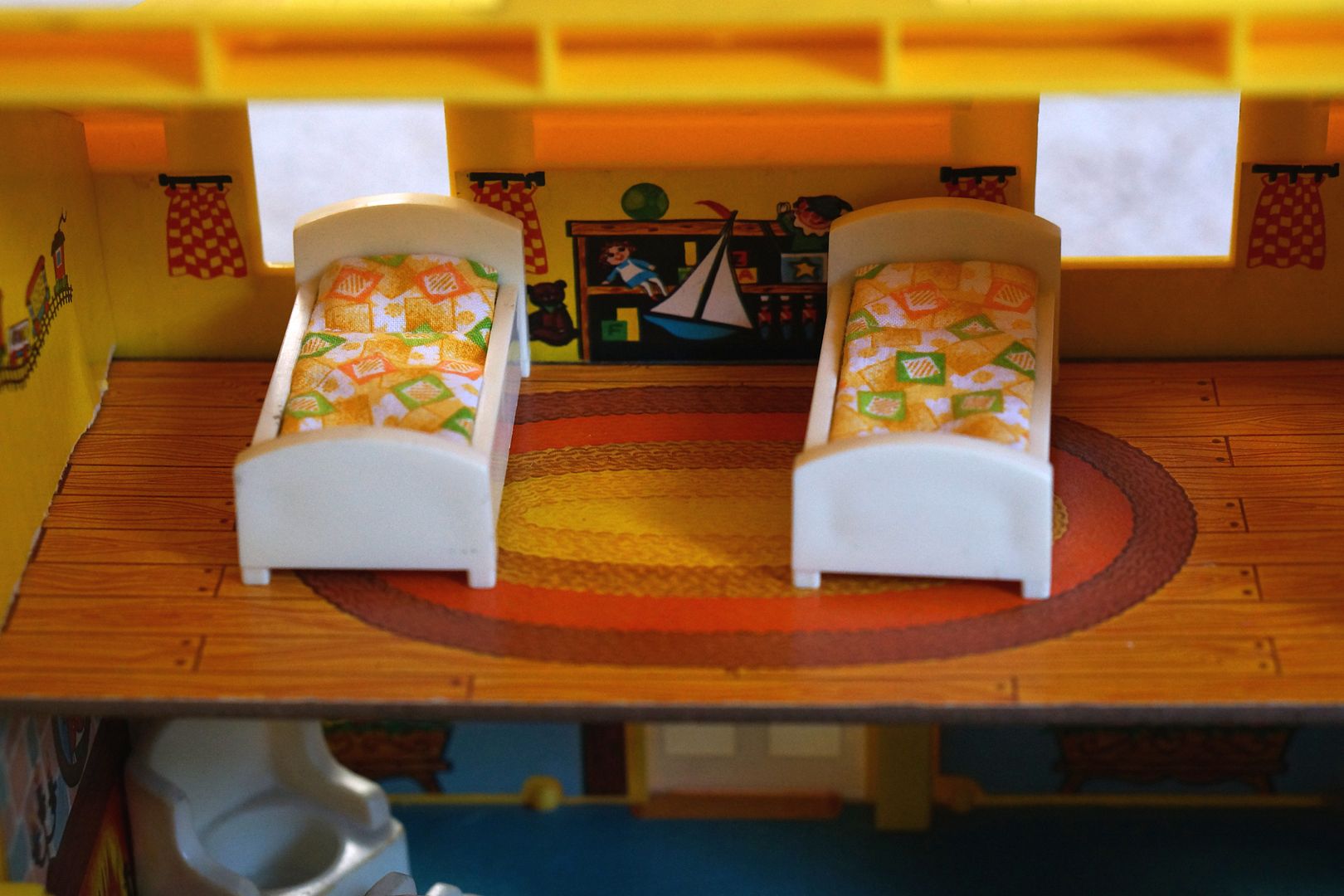 If I was crafty I'd make them myself. Okay wait, I am sort of crafty and do own a sewing machine so maybe I will make the next set myself. But for now, these fit the home decor perfectly! :)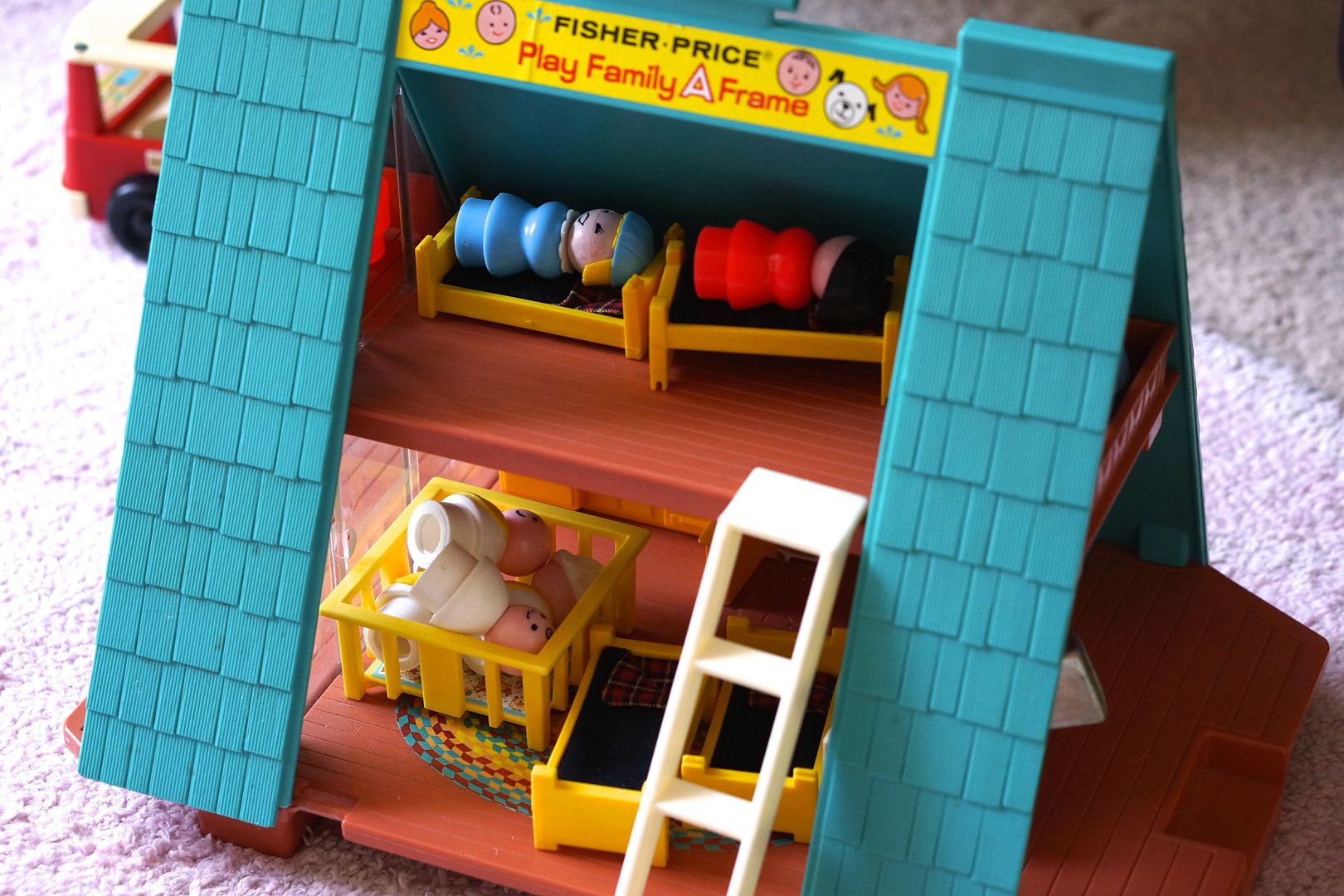 Last but not least here is how my youngest played with the "A" Frame this week. Let's just say she likes babies and sleeping people.
For more Camping Sets Check Out
and of course my original