My love of my new Instant Pot is increasing with each successful recipe! Last week I craved some vegetable beef soup and this was SO. EASY. I'm talking easy. I simply sautéd the meat and onion (in the pot!) and then added the vegetables to the SAME pot. Oh man, my life may never be the same.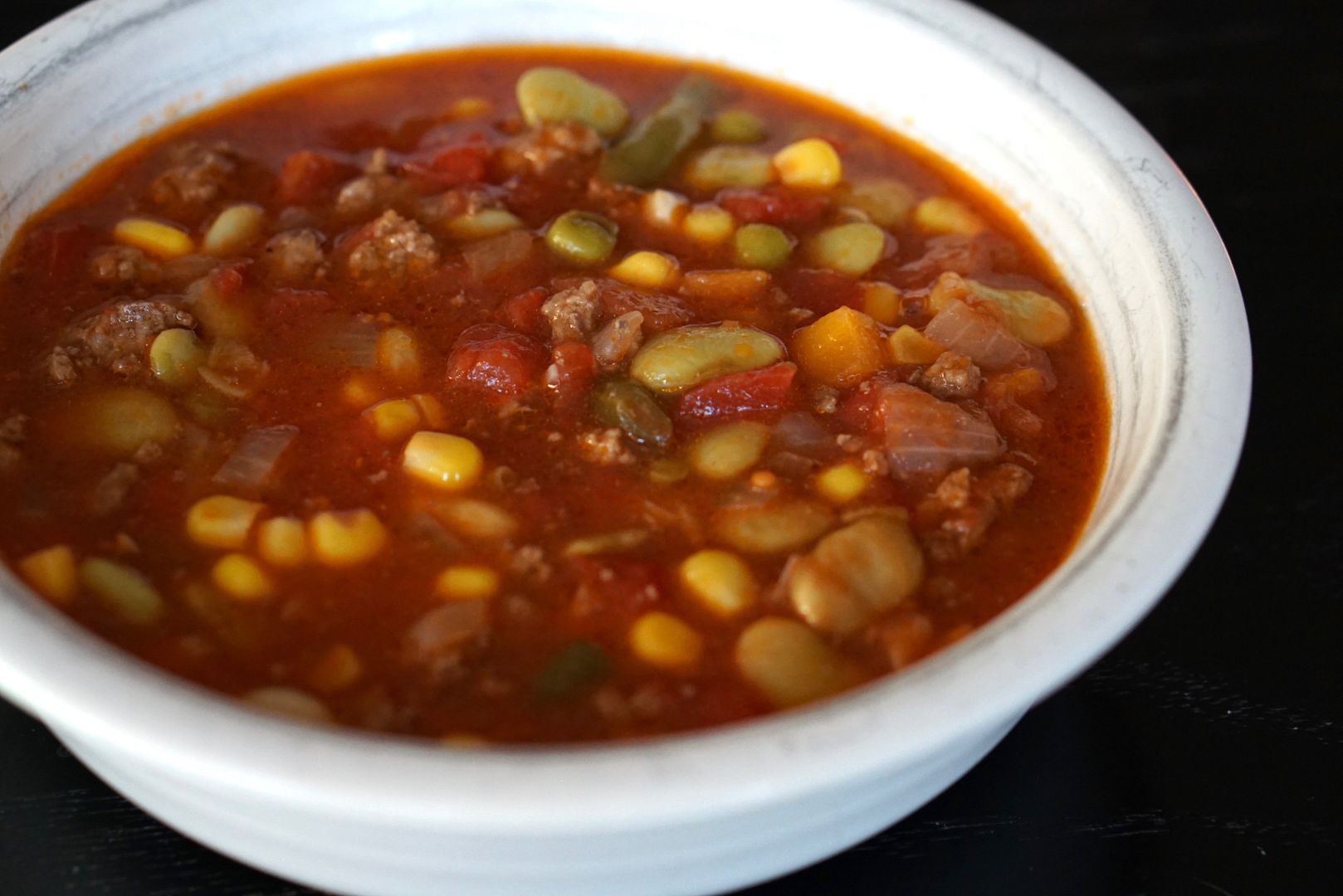 The family gave it two thumbs up, everyone liked it. I'll be making it again soon.
Vegetable Beef Instant Pot Soup
Ingredients
1 pound organic ground beef
½ medium onion, diced
4 cloves of garlic, minced
2 cups frozen (or fresh) Lima beans
2 cups organic frozen mixed vegetables
2 cups frozen organic corn
3 cans of diced tomatoes
2 cups water (more if you prefer more broth)
1 TBSP dried basil
Salt and pepper to taste
Instructions 1. Set your Instant pot to sauté setting. Cook meat and onions until brown and onions are soft (about 5 min). When they are almost cooked add the garlic and sauté for one more minute.
2. Add all the other ingredients to the Instant pot.
3. Add lid and and set to sealing. 4. Click the manual button and set the time for 4 minutes. Allow it to naturally release the pressure
for 5 minutes and then do a quick release.
5. Remove lid, stir, and add more salt and pepper to taste.
Enjoy!
To get your own amazing Instant Pot check out the link below.
For more Instant Pot recipes check out: