We are big fans of vintage Fisher Price trains around here. I can't seem to resist their clickety-clack sounds and bright colors. I have another train to show you today the Huffy Puffy #999. Fortunately this beauty lives at my parent's house which is good since I have about 5 more here! :)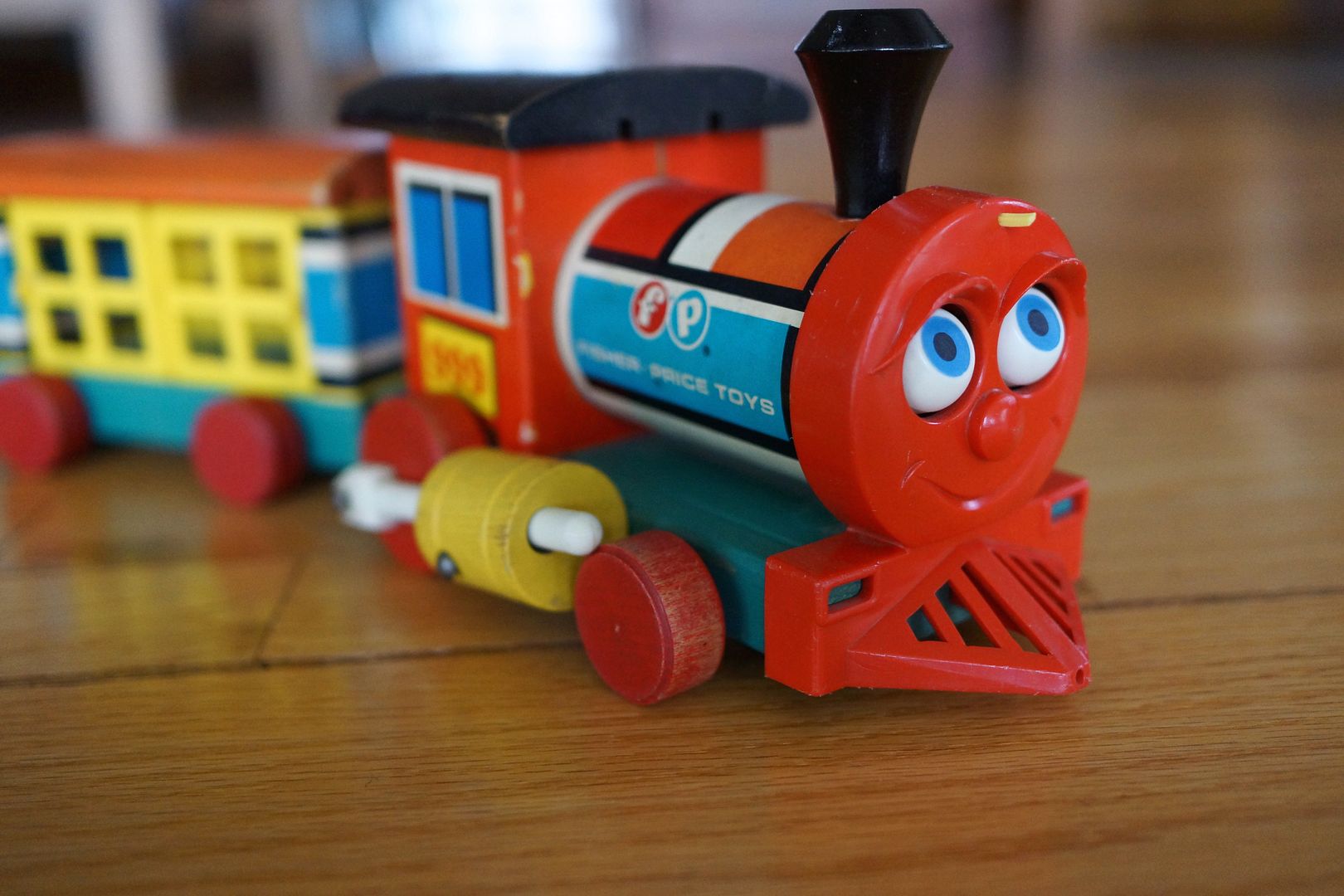 The Huffy Puffy is arguably the coolest vintage Fisher Price train. Made of mostly wood and a little plastic this is one sturdy train. It includes 4 pieces and a few fun features. The Huffy Puffy was made between 1958-1970 and had many slight variations to colors over the years on things like wheels, doors and hooks.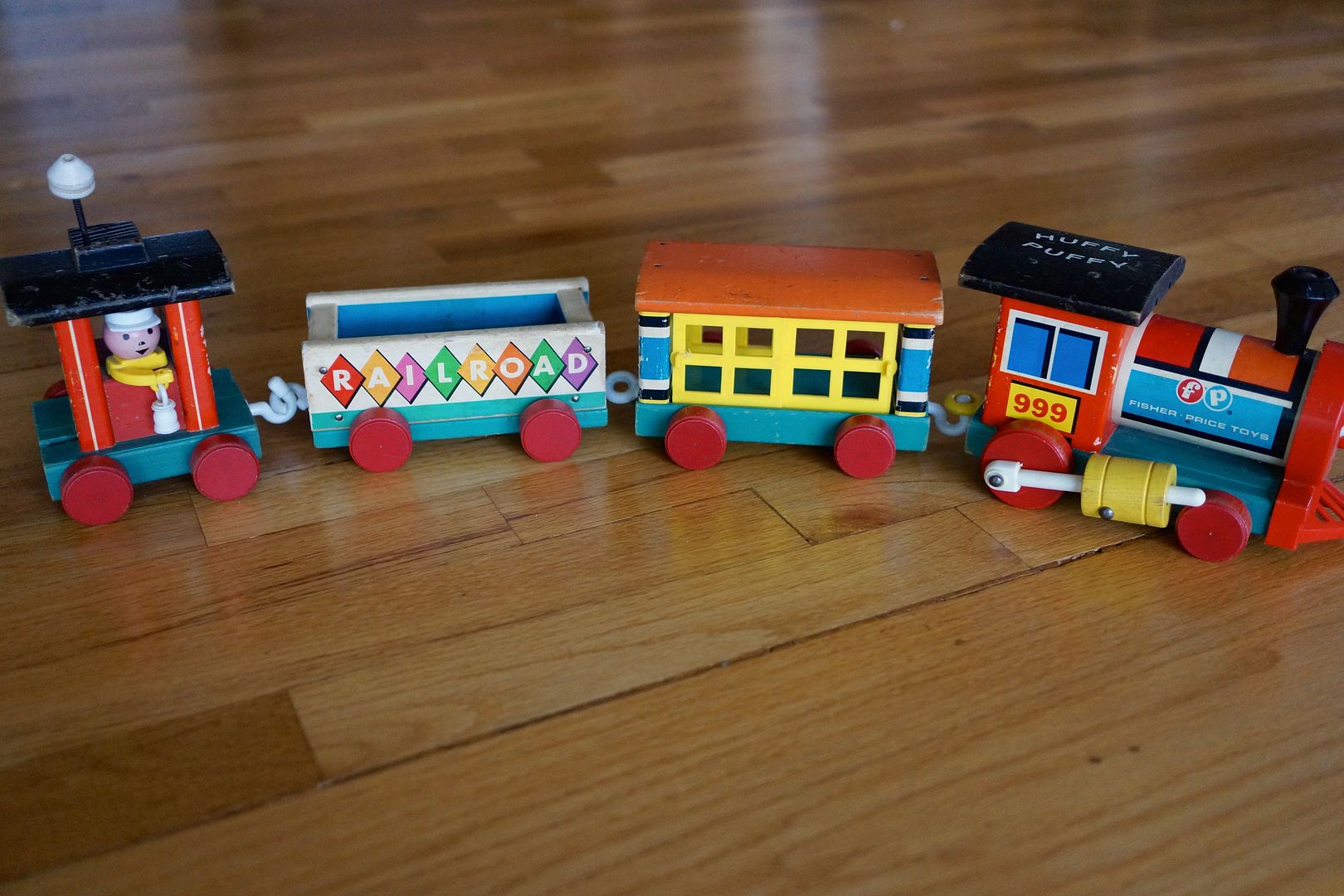 The cars include an Engine, gondola, cattle car and caboose. The pieces connect with plastic hooks. These hooks could be blue, orange, white or yellow.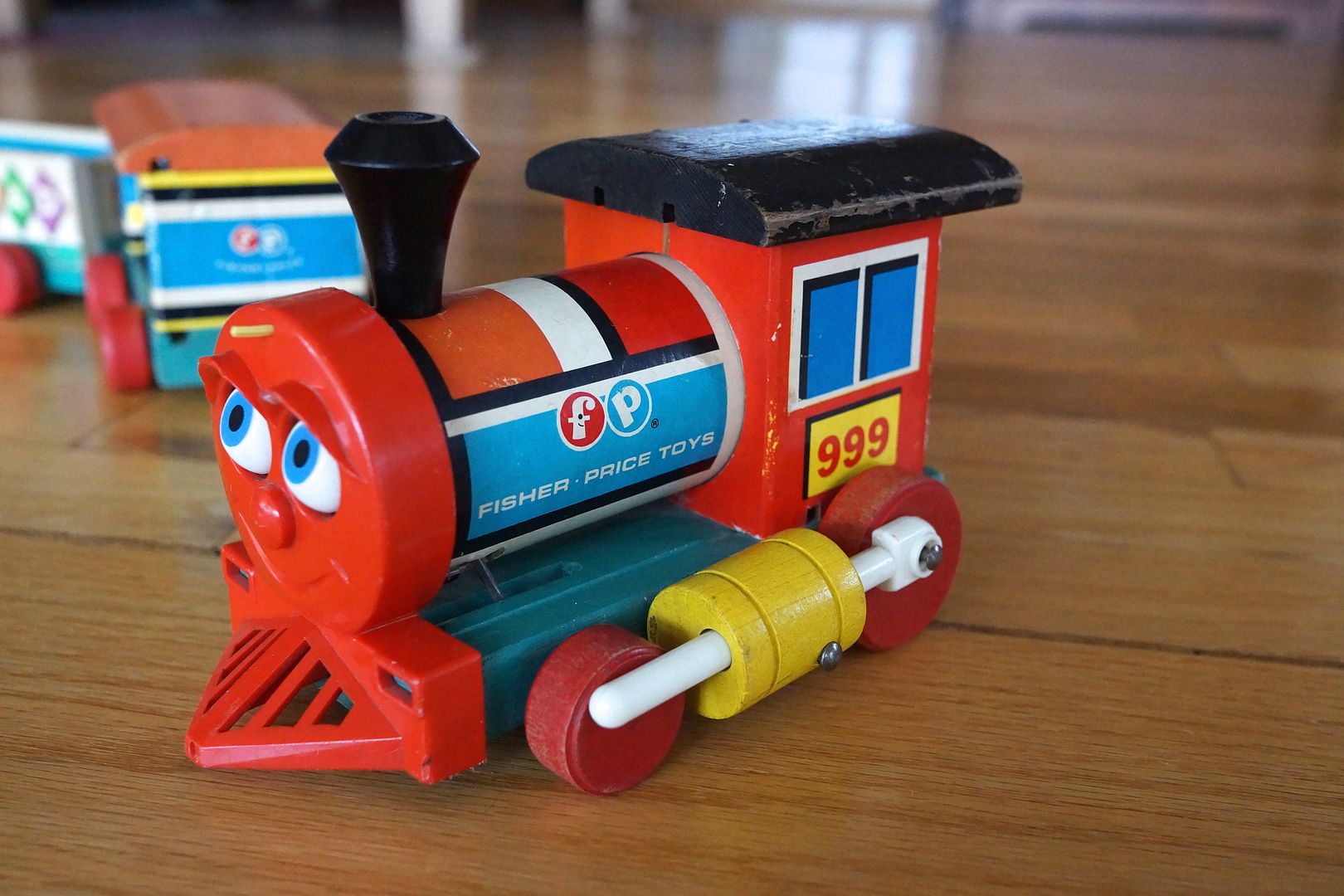 The engine is my favorite because it has so much personality. Check out those bright blue eyes, they roll as the engine moves. The engine is wood except for the plastic hook and grill. The rest of the pieces have either lithographs or paint to decorate them.
The wheels in the first edition (1958-1962) are yellow and the second edition (1963-1970) red as shown in my photos. The pistons attached to the wheels pump in and out. The engine also makes a chug-chug sound as rolled.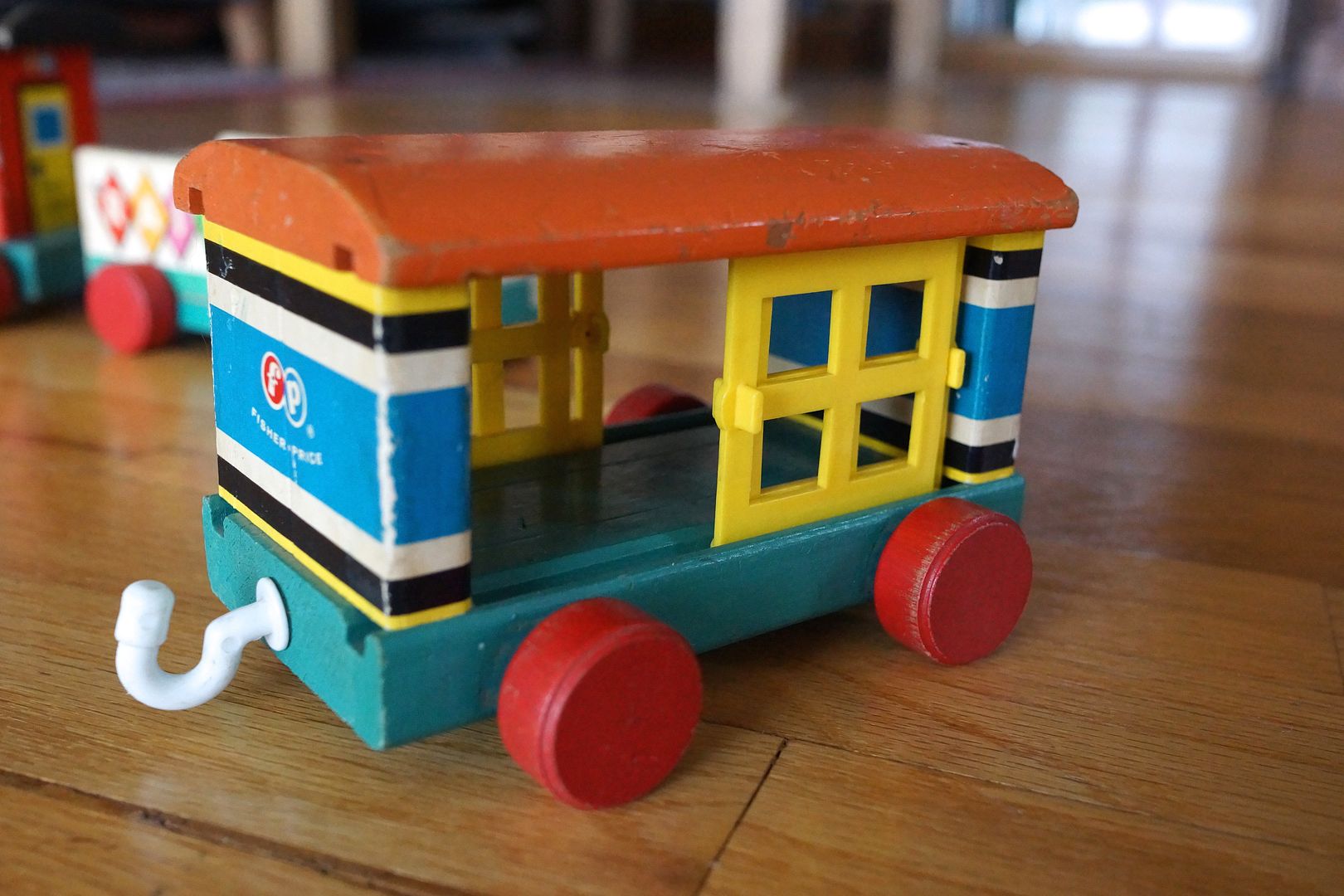 The cattle car has an orange roof and yellow sliding doors on both sides. Variations of the train include white, blue or orange sliding doors.
The gondola car is bright and colorful. It has lithographs on both sides that say "RAILROAD".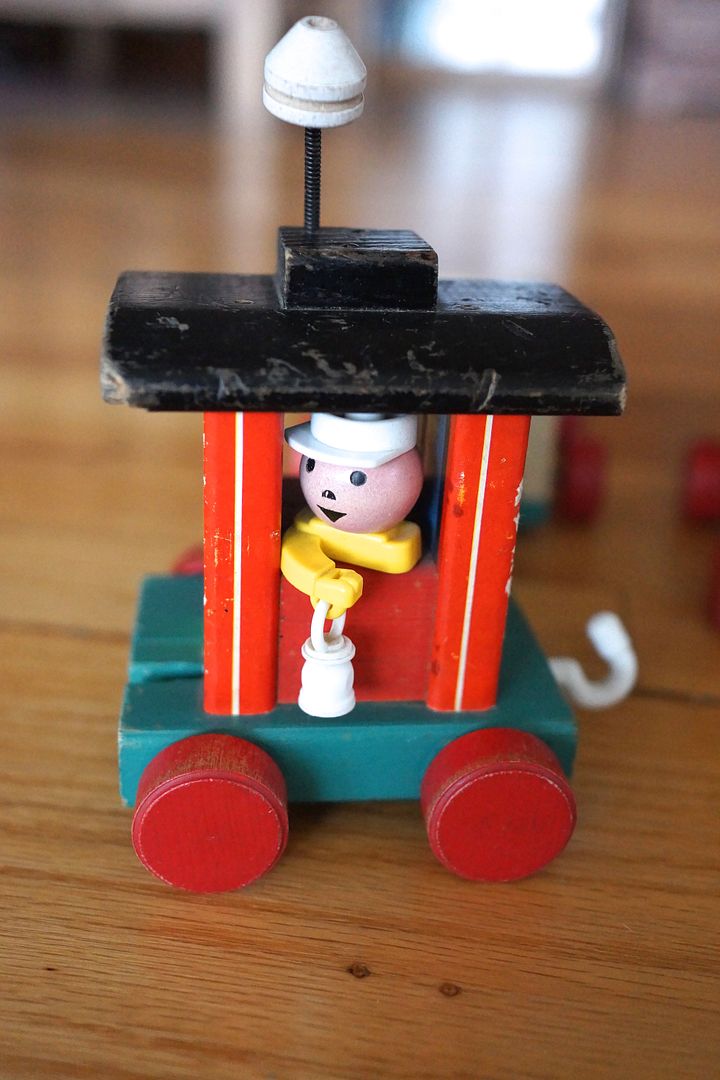 Last but not least, the super cute caboose. It includes a happy little brakeman holding a lantern. He moves back and forth as the caboose moves. There is a wooden bead on the top connected by a spring that jauntily moves about as it drives.
Note the solid wood bases and wheels.
So toot-toot! We look forward to playing with the Huffy Puffy next time we visit my parents.
I wish I could take the train this weekend to the Fisher-Price Collectors Club Annual Toy Sale in Aurora, NY. If you live in the area you should check it out!
For more Trains check out: