Say what? Frozen items for only $1? Yes, it's true!
I was *this* close to having Frozen themed birthday parties for my girls this year but each time they/we chose something different. My youngest had a Minnie theme and my oldest chose a small outing with 3 friends instead of a themed party.
But...last week while buying my oldest birthday balloons I was surprised and thrilled to find a Frozen mylar balloon at the Dollar Store! Of the three I purchased it was her favorite. I was impressed that they had an Elsa/Anna balloon and you can't beat $1!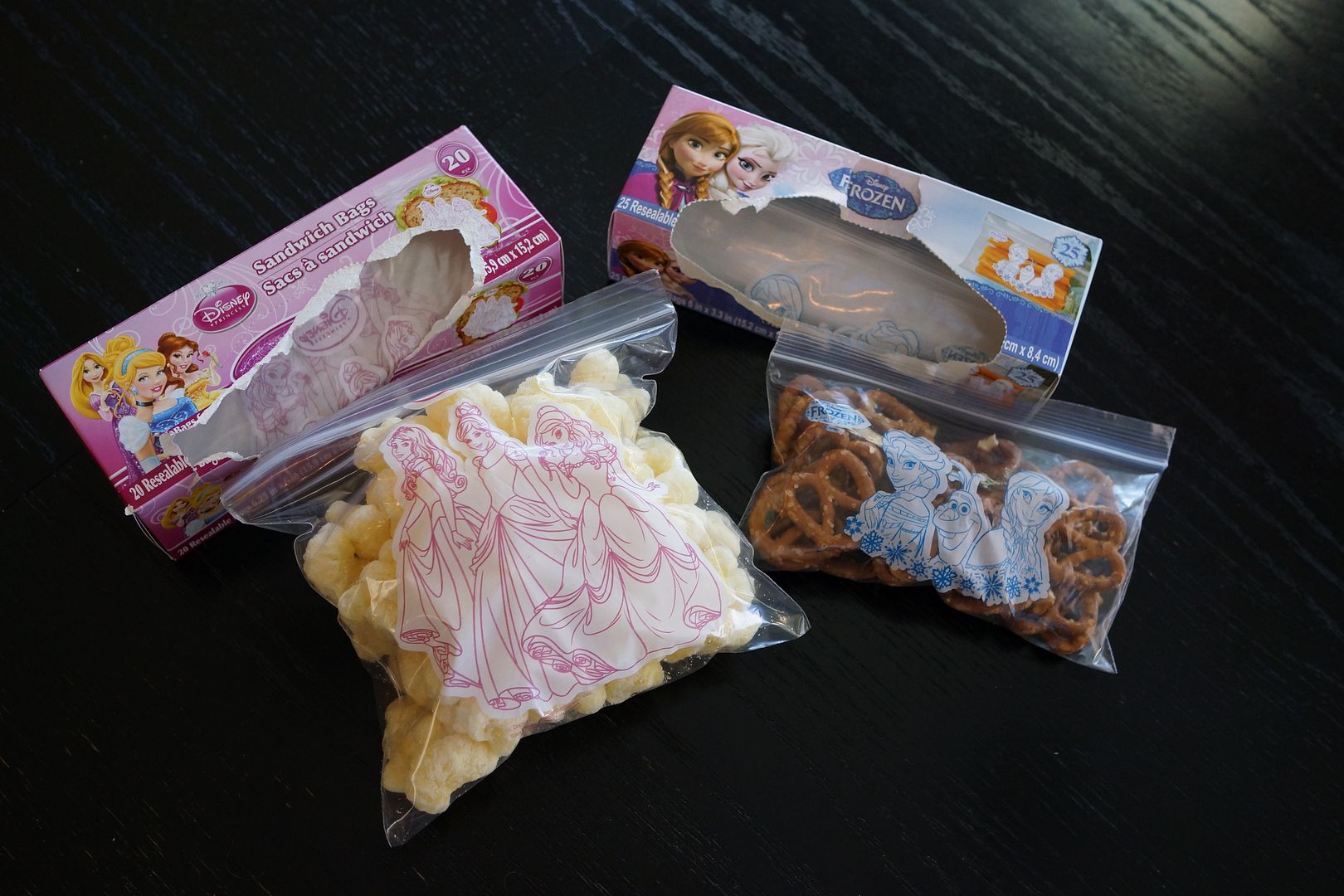 The same Dollar Tree store had sweet little Disney Princess and Frozen snack bags. We use them for snacks but they would be great for birthday party treat bags too.
So there you go, just a couple tips for Frozen Birthday Party themed goodies on the cheap.