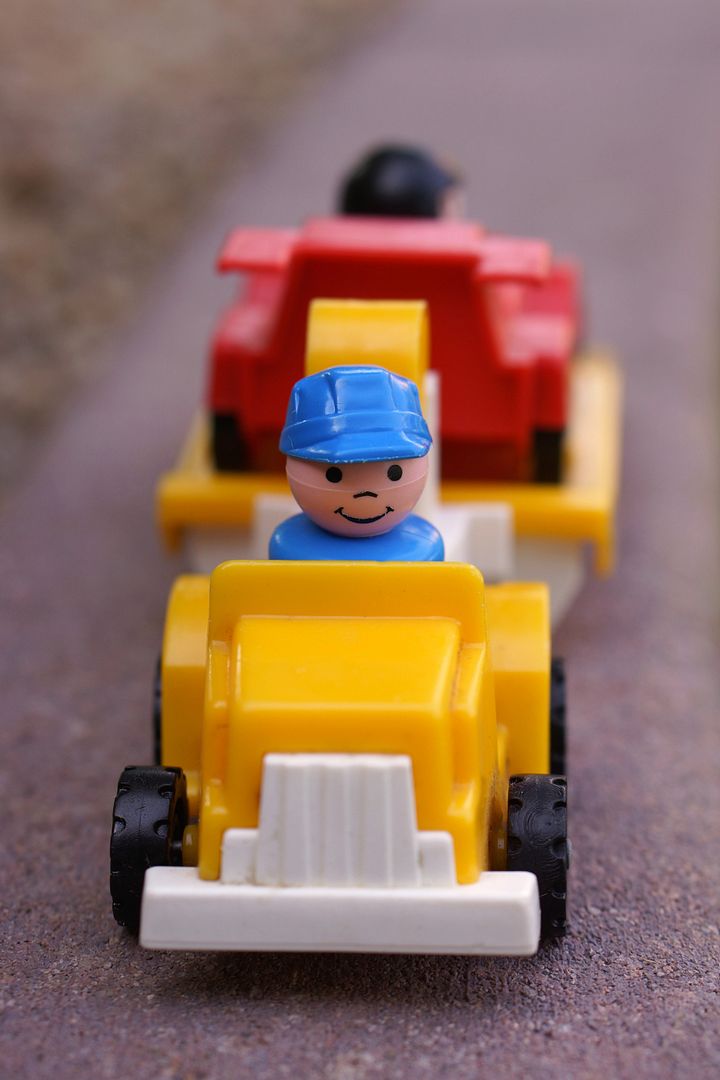 I have a small but fun set to share with you today. It's the Little People Indy Racer #347. Made from 1983-1990 this set came before the #2450 Race Car set which used 2 of the same pieces.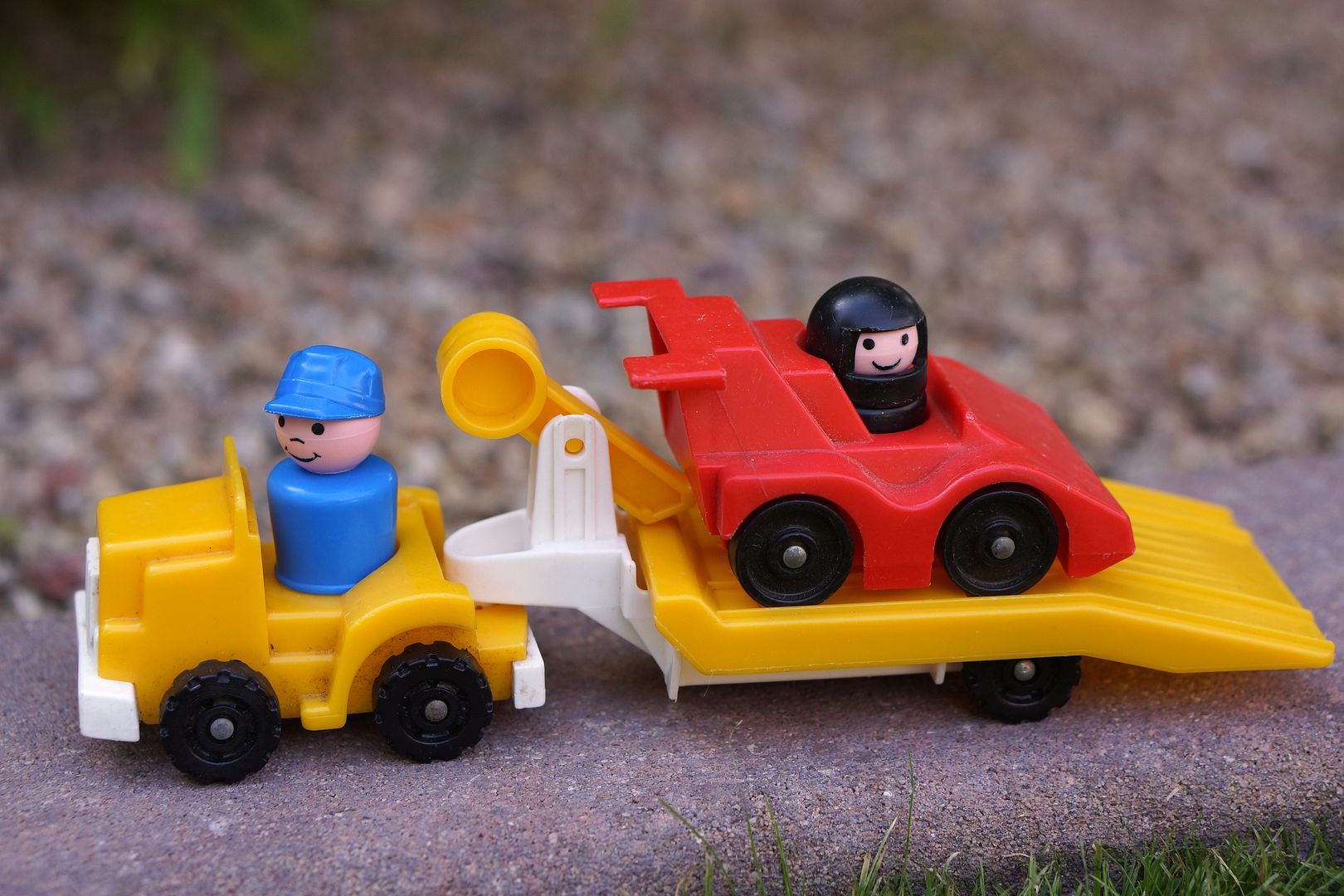 The 5 piece set came with a truck, trailer, race car, little black helmeted driver and a blue truck driver. The race car stays on nicely under the yellow lever. This same lever helps the trailer bed flip up.
The set was designed for children ages 2-6. I hope that my girls enjoy it as I plan to give it to the youngest for Christmas this year.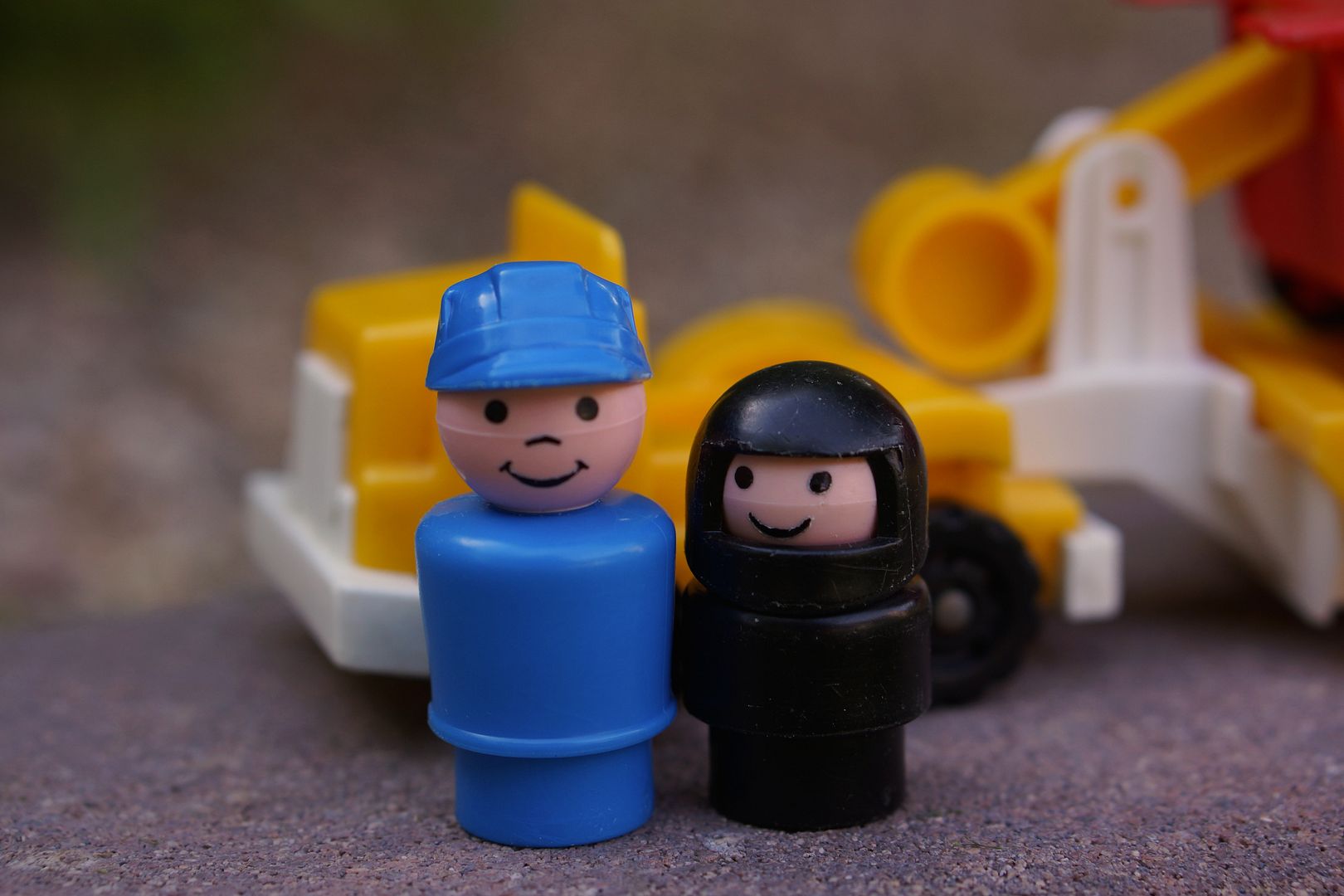 The set came with only two Little People. A tall blue driver and a small black race car driver. The tall driver had a variation of a white hat instead of blue.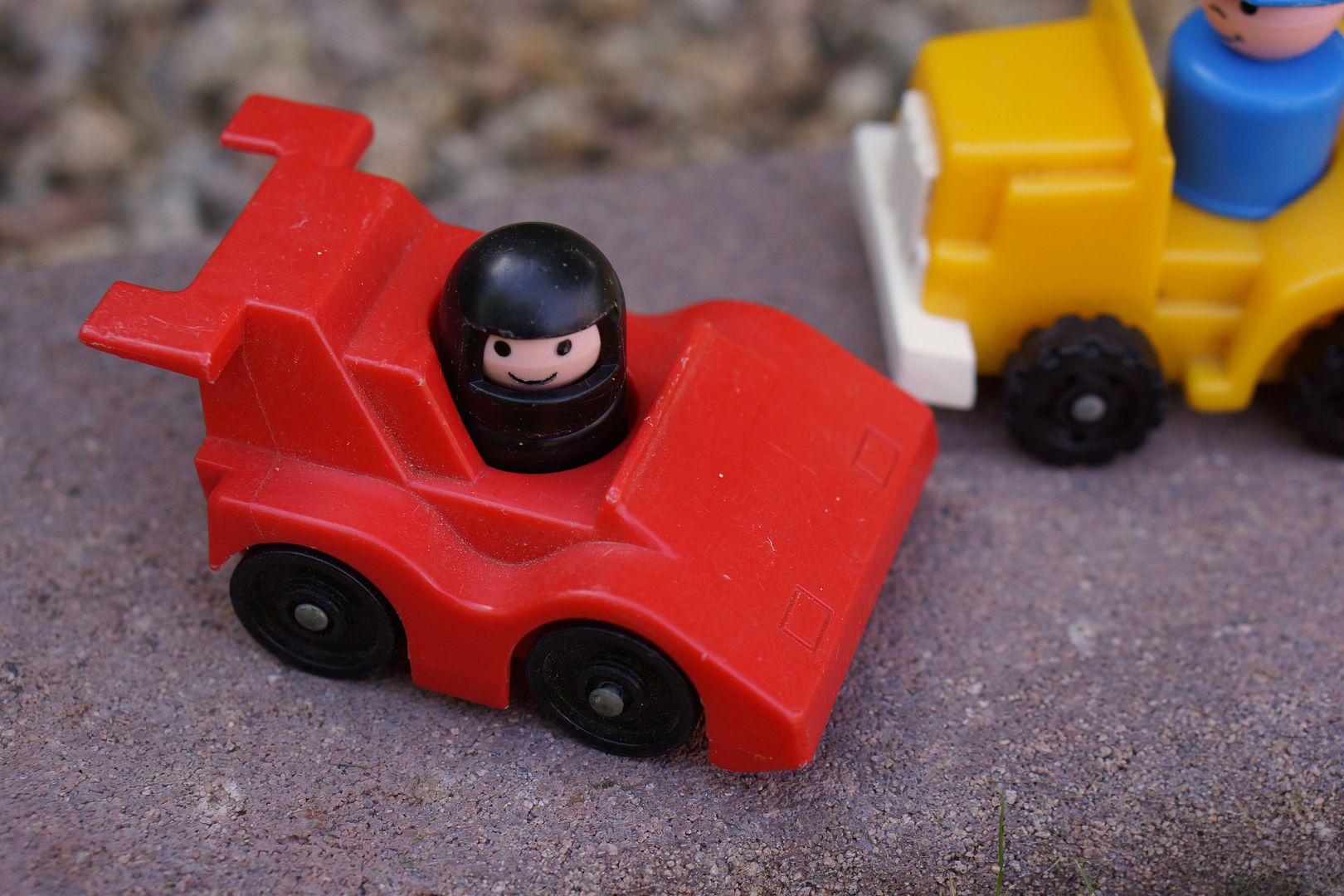 The red race car and little driver were later produced by themselves as the #2450 Race Car set.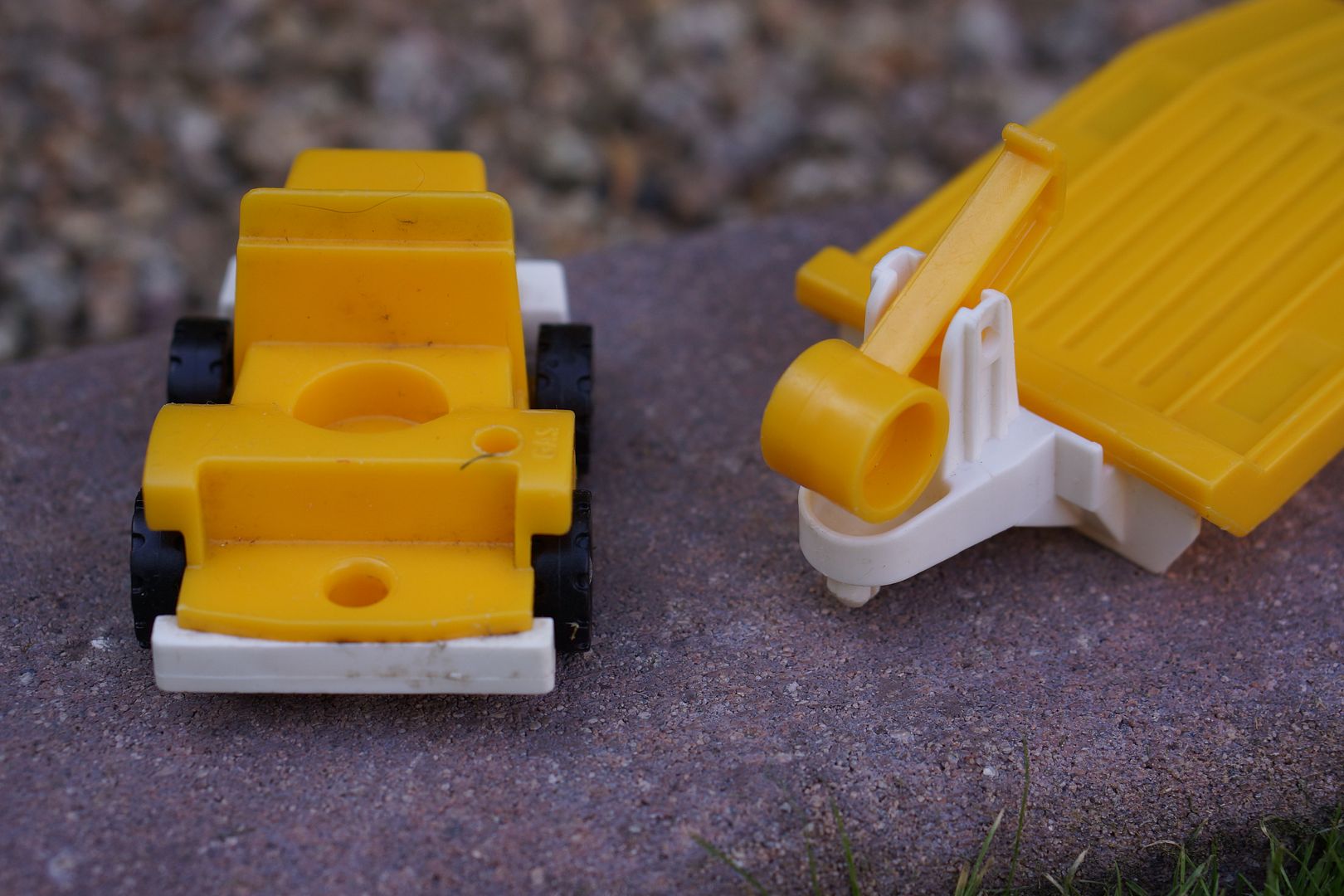 The yellow and white truck and trailer fit together with a white peg.
The top of the trailer has grooves for the car to fit in.