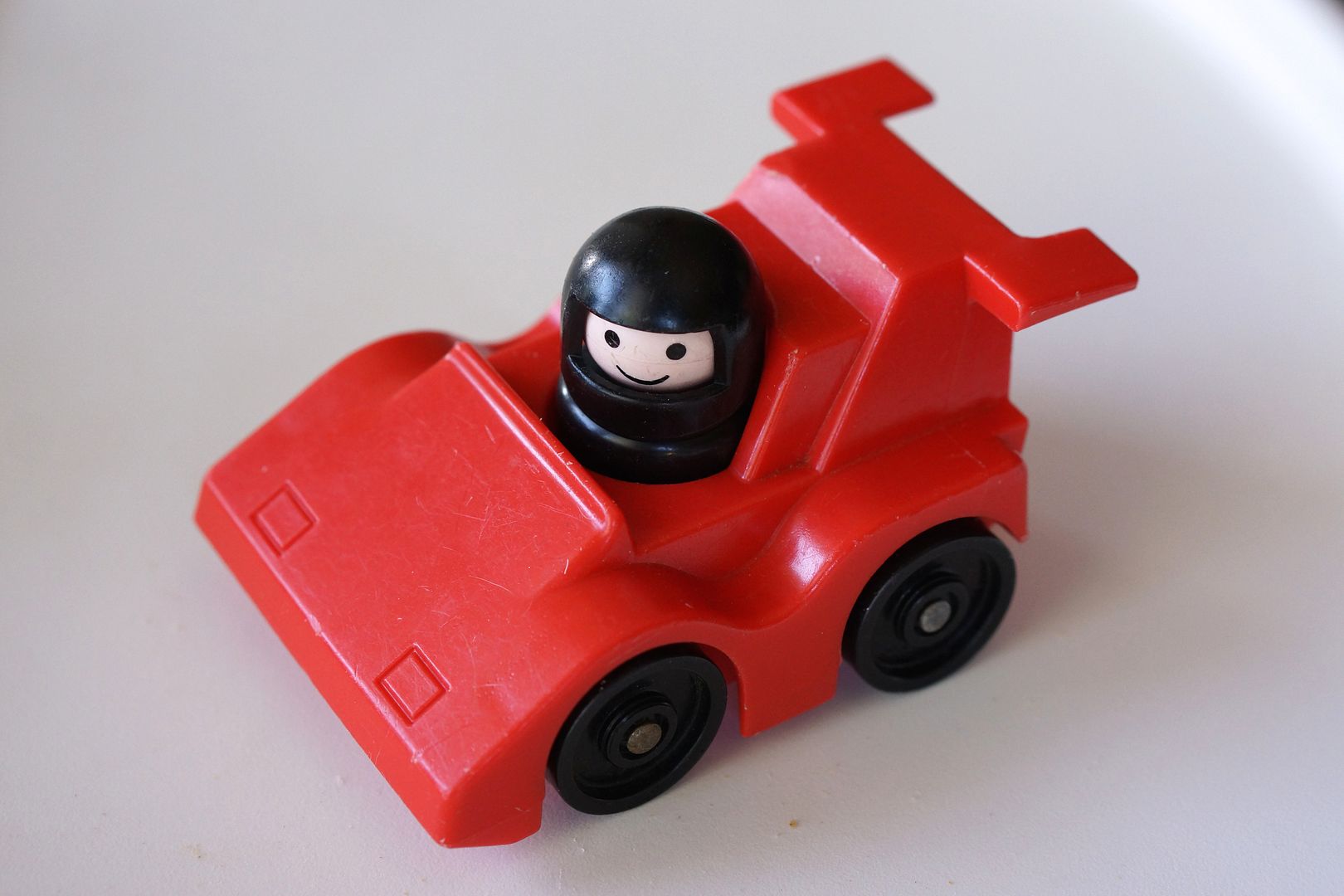 Vroom Vroom. This is a speedy little toy, the #2450 Little People Race Car. Made from 1985-1990 this set came with only 2 pieces. The same car and driver were also found in #327 Indy Racer but that version had other pieces too.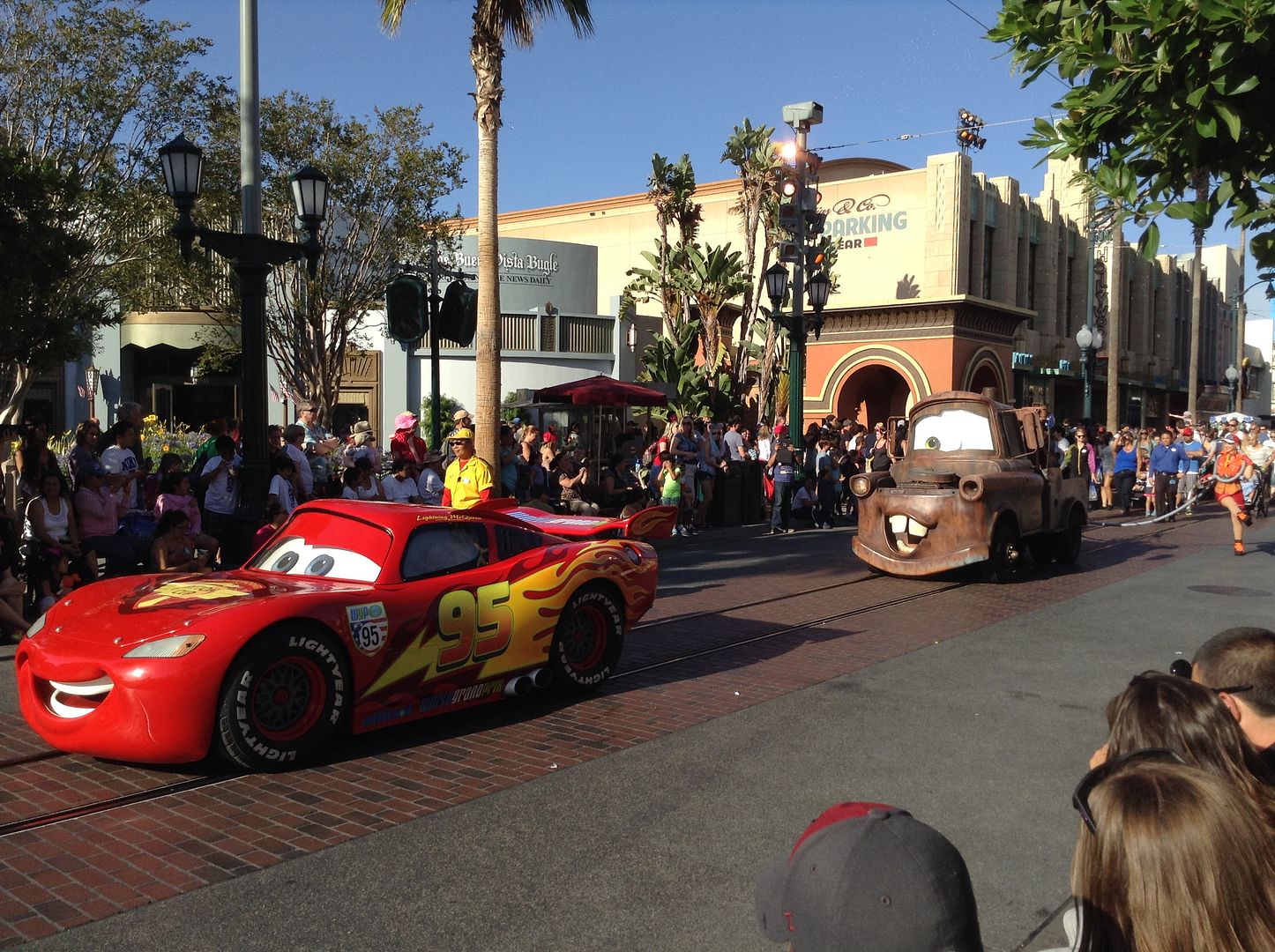 Last month we visited Disney's CA Adventure and saw none other than Lightning McQueen. Doesn't he look quite a bit like the Fisher Price race car?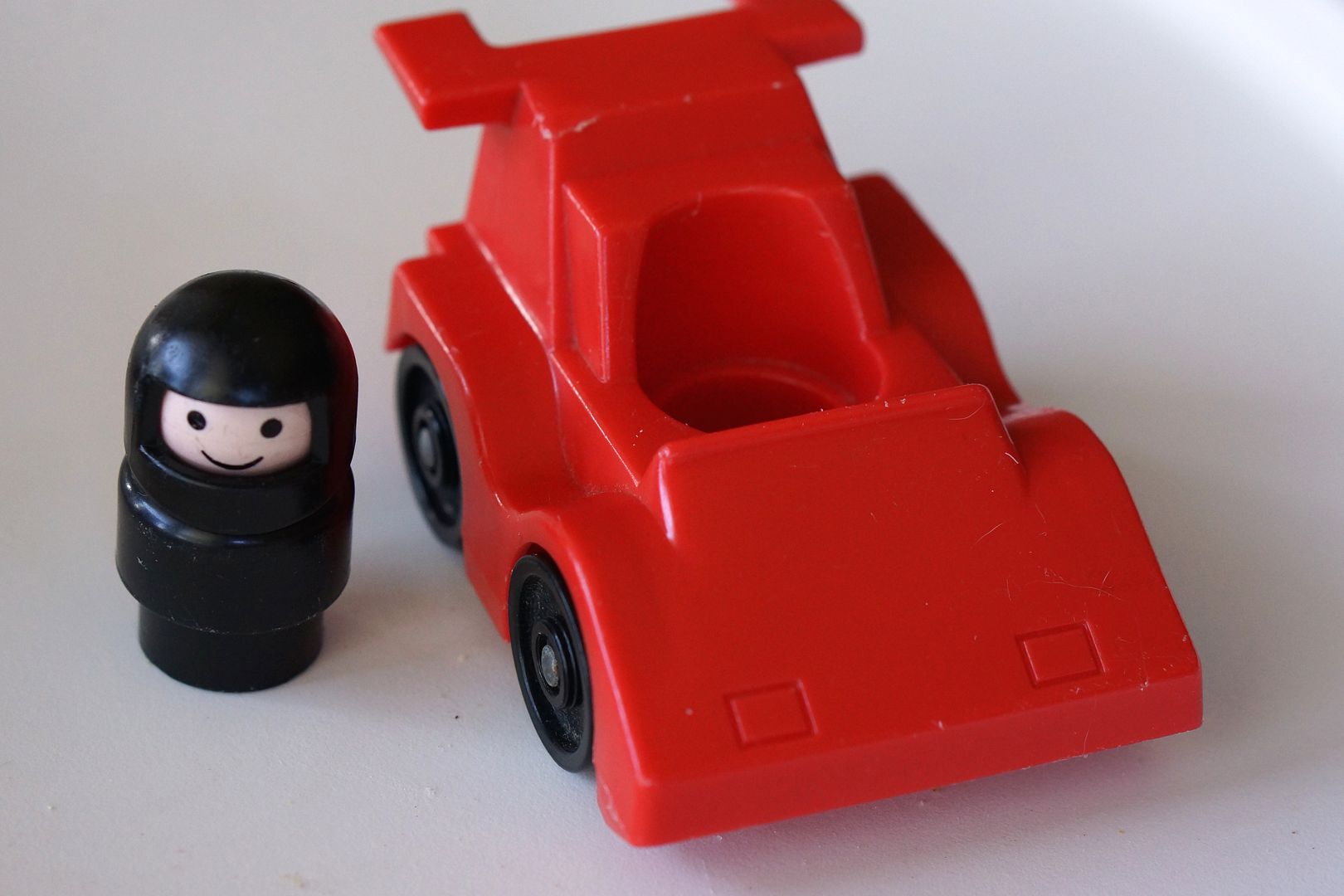 The red race car has a high backrest and a spoiler on top. The four black wheels could be stamped with "Fisher Price" or not (two versions). The sweet little racer dude is all black with a fabulous helmet. He is short, the size of a small man/boy.
Now that's one talented little driver.