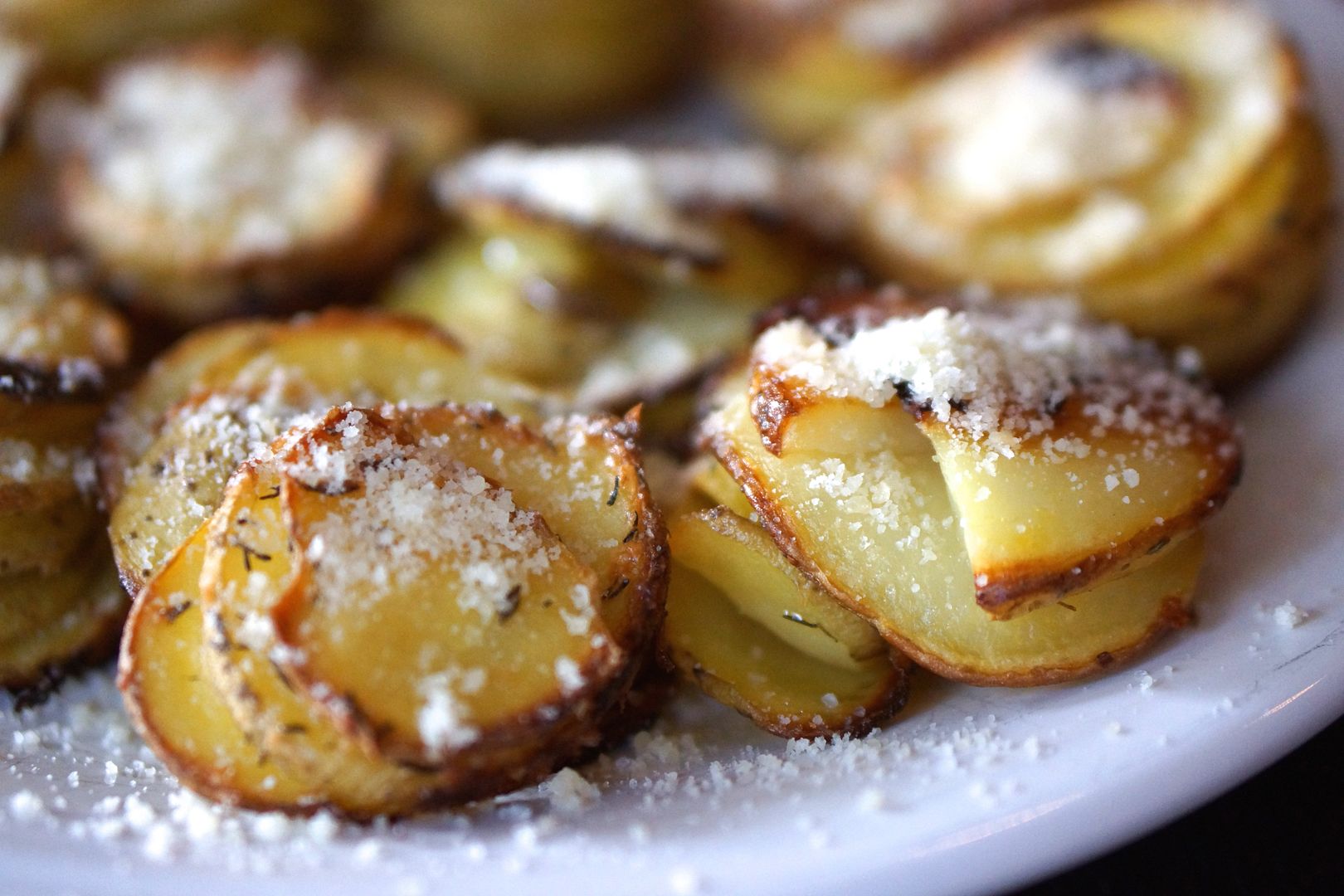 Parmesan Potato Stacks
Ingredients
2 tablespoons butter, melted
2 tablespoons olive oil
2 tablespoons grated Parmesan cheese, plus more for topping
1 teaspoon thyme (fresh or dried), and more for garnish
salt and black pepper
8-10 gold potatoes, sliced super thin (about 1/16 inch thick)
Instructions
1. Preheat your oven to 375°F. Coat 12 standard muffin cups with olive oil (I use a paper towel to apply) or nonstick cooking spray.
2. In a large bowl, whisk together the butter, olive oil, Parmesan, thyme, salt and black pepper. Add the potato slices and toss to coat evenly.
3. Layer the potato slices into stacks in the prepared muffin cups, filling each one to the very top. Bake until the edges and tops are golden brown and the centers are tender, 45 to 55 minutes. Remove the muffin tin from the oven and let the Parmesan Potato Stacks rest for 5 minutes. Carefully remove them with a small spoon and sprinkle with thyme leaves and lots of extra Parmesan cheese (if you love it like we do!) along with a sprinkle of salt and pepper. Serve immediately.
These are little stacks of potato heaven. The family applauded and dinner was a success! I served mine with steak and veggies but they would be great for brunch too.