If you know me in real life or follow me on Instagram you may have noticed that I had a birthday this week. ;) Actually you might have thought it was last week when my friend's threw me a surprise party. Or maybe you thought I was just celebrating turning 40 every day for an entire week!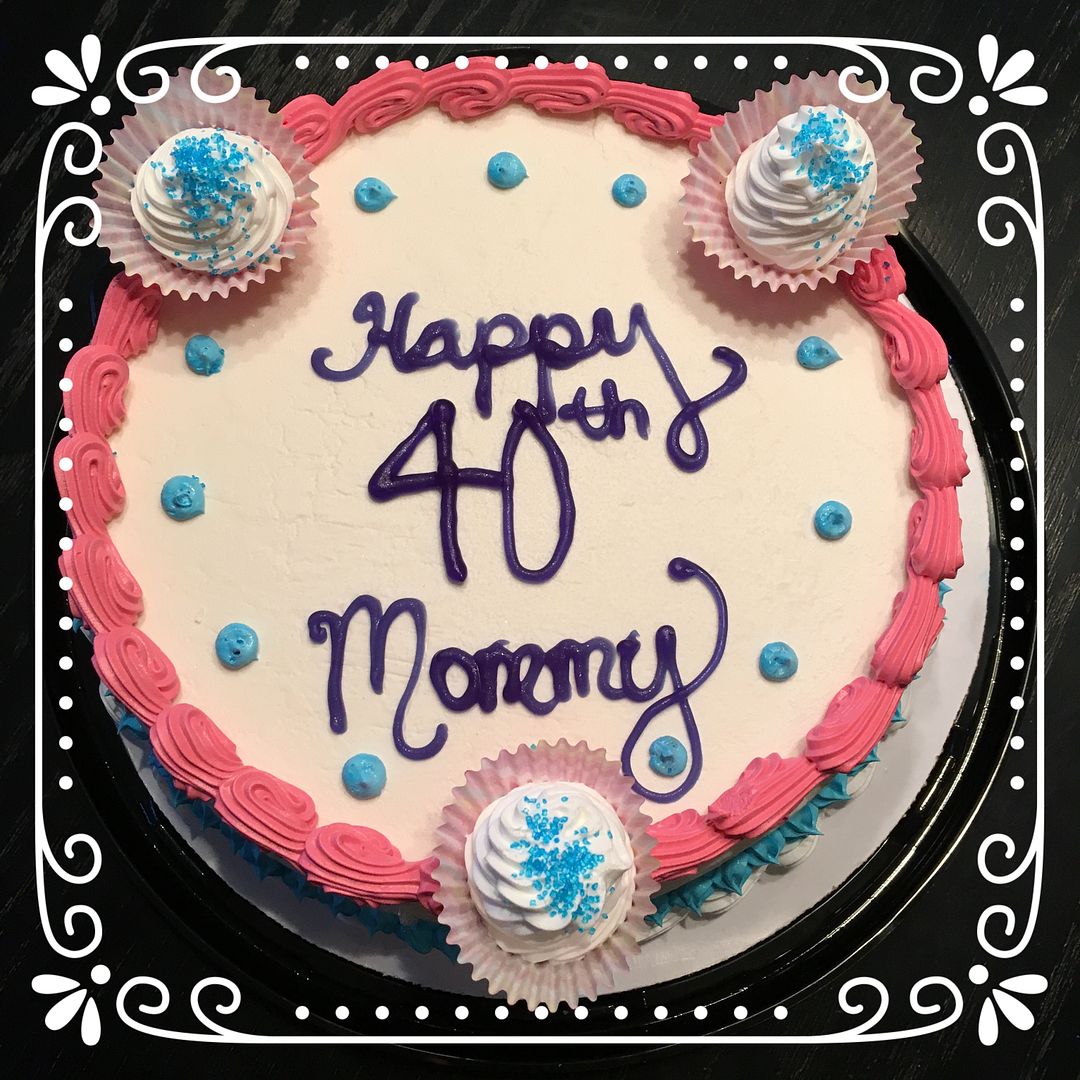 So it's true, it's over and I am officially 40. So far I have observed that turning 40 means:
Grey Hairs (appeared only a couple months ago)

1st Mammogram appointment (yikes)

I check a different age bracket box...no more 30-39, now I have to check 40-49. Sigh.
But on the bright side I had a fantastic birthday party and am feeling optimistic about starting my 40s in a better place than I was in my late 30s.
And....I got Birthday Freebies! On my actual birthday I had:
Starbucks (Venti Flat White with an extra shot and 2 pumps of Cascara) You just need to have a registered SB card.

Hamburger at Johnny Rocket's (protein style) I just had to show my ID.

Appetizer at PF Chang's (lettuce wraps!)
Hooray for freebies! I have a week to collect a few more including:
Whew, let the party continue!
(How amazing are these personalized cookies from my party? So so so cute and special!) Made by: kimscookiecottage
To continue the 40 theme this year I'm going to share 40 of my favorite things. So stay tuned, I'll start with my first few next week.