I've been experimenting with my Instant Pot again. I'm a fan of tomato soups and already have go-to recipes for the stove and Crockpot, so I had to find one for my new kitchen toy, the Instant Pot!
This recipe is a mixture of the other two recipes and is fantastic because it's all done in the one pot. Love that! You'll need an immersion blender but if you don't have one you could use a regular blender at the end too.
I'm told it tastes just like the Nordstrom Cafe Tomato Basil Soup, try it out and let me know what you think.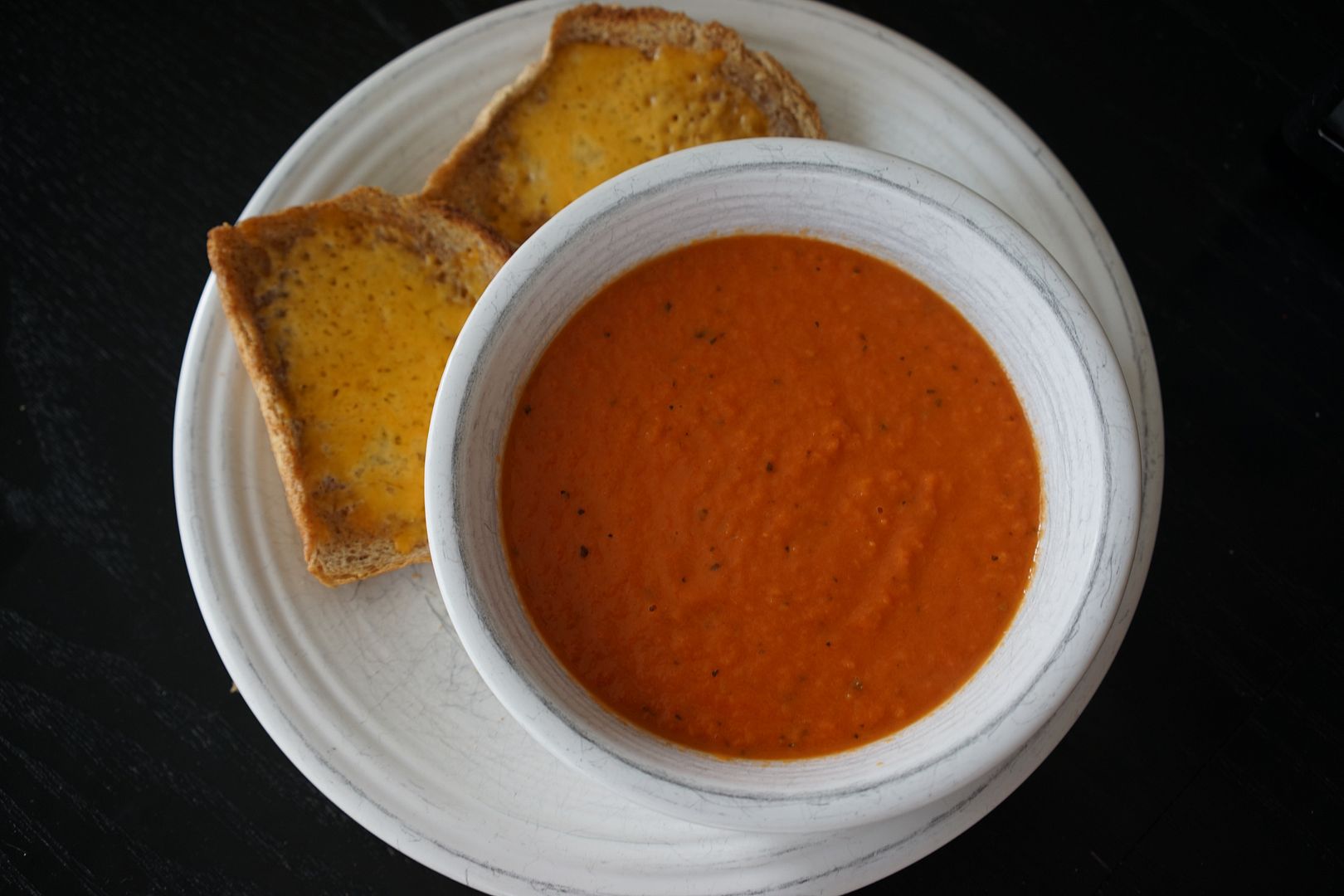 Instant Pot Tomato Basil Soup
Ingredients
1-2 Tbsp Extra Virgin Olive Oil
8 oz Carrots peeled and chopped (about 3 medium)
8 oz Onion chopped
1 Tablespoon Dried Basil
3 28 oz cans Organic Tomatoes
1 cup Chicken Stock/Broth
1 cup Heavy Whipping Cream or Half & Half
2 teaspoons Salt
1/2 teaspoon Freshly Ground Black Pepper
Optional: 2 Tablespoons Fresh Basil leaves cut into fine ribbons
Instructions
1. Peel and chop up the carrots and onions. I used a scale to measure out exactly 8oz of each.
2. Push Sauté on your Instant Pot and allow to full heat. Add oil and then add carrots, onions and dried basil.
3. Sauté for 4-8 minutes, or until vegetables start to caramelize and the onions become a bit translucent.
4. Add canned tomatoes and chicken broth. Lock on Lid and close Pressure Valve. Push manual and select 5 minutes. When Beep is heard, let the pot do an instant release for about 5 minutes before opening the lid.
5. Turn Pressure Cooker off. Using an immersion blender blend until soup is smooth. (alternately remove the soup and blend in portions in a blender). Add cream, salt and pepper to taste. Add fresh basil as a garnish if desired. Serve with cheesy or garlic bread.
This recipe made enough for about 8-10 servings so there are plenty of leftovers.
More Tomato Soup Recipes:
Quick and Easy Creamy Tomato Basil Soup
Tomato Basil Parmesan Crockpot Soup
Orzo Tomato Spinach Soup
Italian Tomato Chicken Noodle Soup