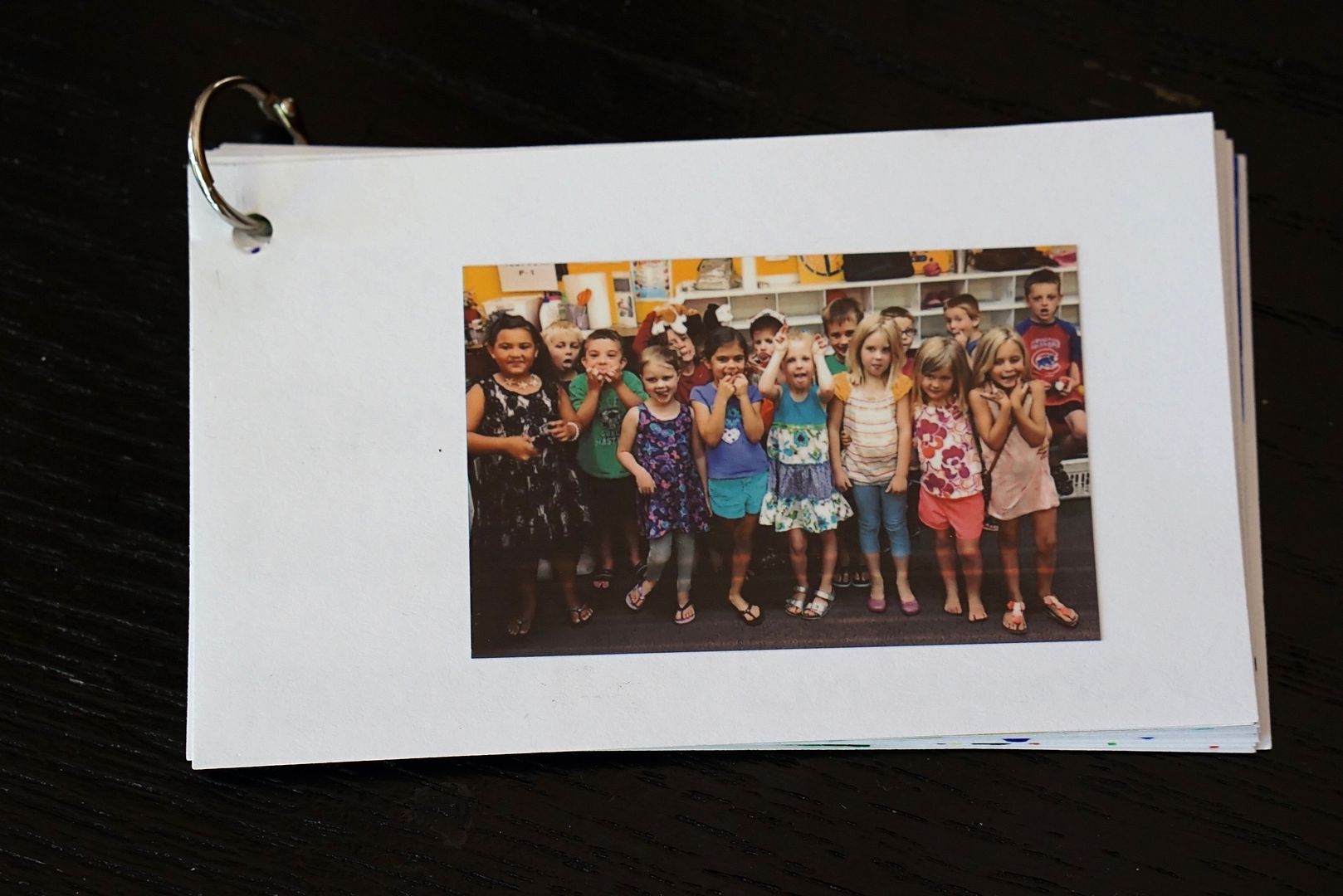 This time of year means lots of thank-yous. When thanking teachers don't forget your Sunday School teachers! Our kids promoted to the next school grade this weekend so I had the kindergarteners make this project on their last Sunday before promotion. Then I dropped it in the mail for their teacher as a sweet surprise.
I had the kids each write on a 3x5 card a note, drawing or thank you for their teacher and then sign it. I took a few photos of the kids including a funny group shot.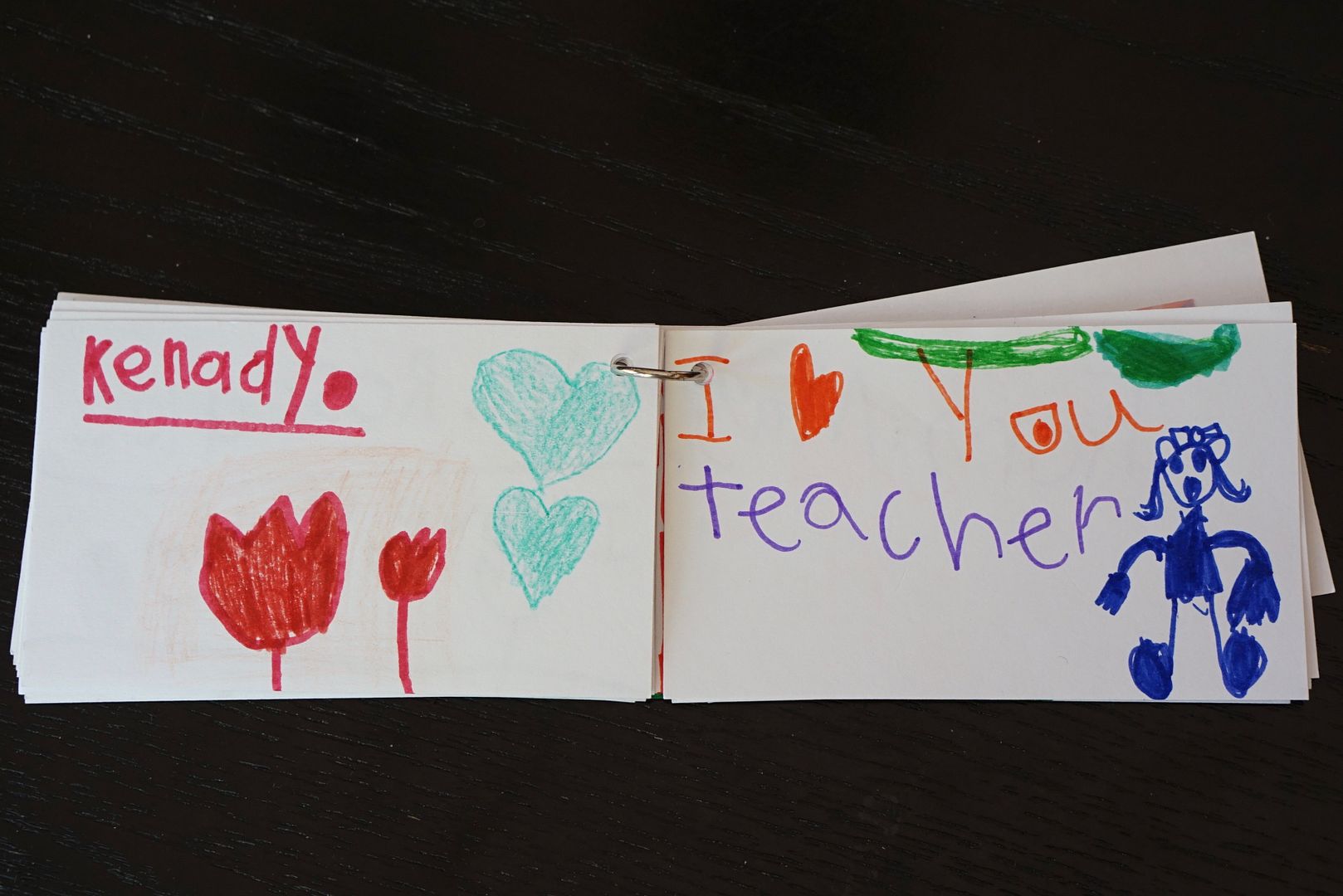 When I got home my daughter and I picked out a few photos and made copies on our super cool Polaroid Zip Mobile printer (LOVE that thing)! We added a few sheets with photos, punched a hole in the pages and added a ring. (You could print regular photos out as well)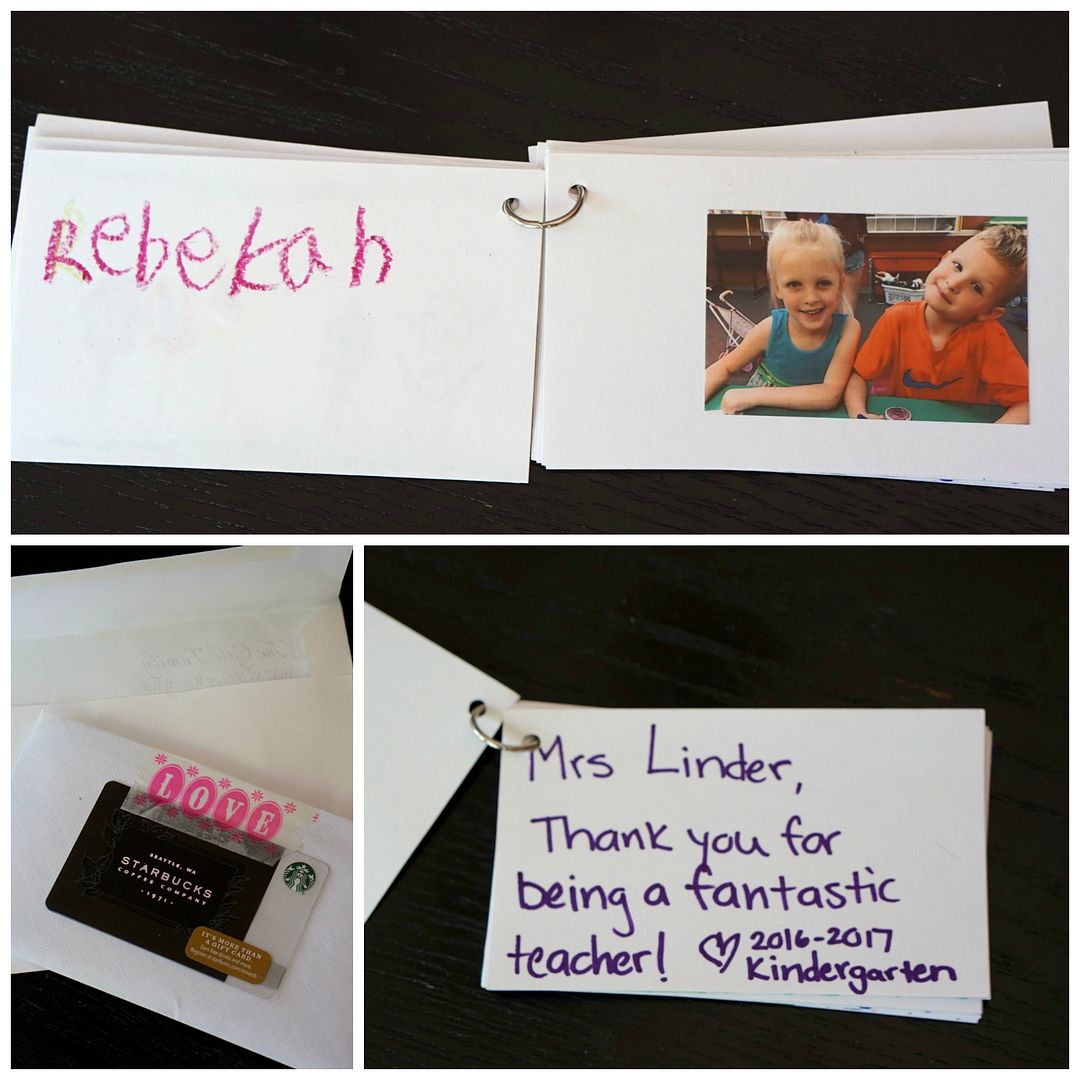 Voila a cute (and easy) teacher appreciation gift!
*You could also add a gift card, art supplies and/or flowers.