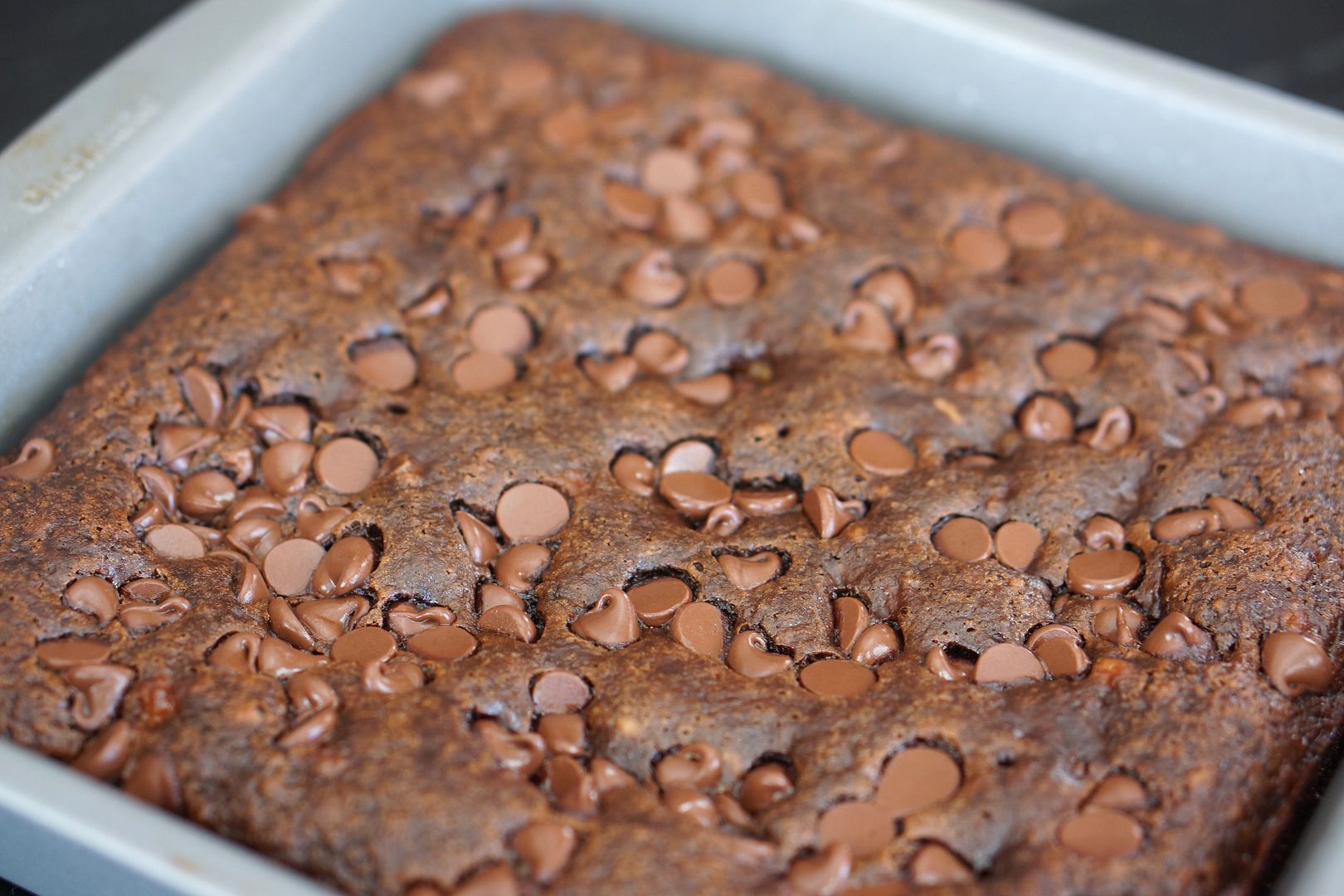 I had a couple ripe bananas on my counter last week and company for dinner so I decided to whip up a more healthy version of chocolate cake for dessert. My girls LOVE chocolate and I figured that although this isn't exactly "healthy" (just a wee bit of sugar in there, ha!) it is an improvement over regular cake with ingredients like bananas and applesauce.
I was generous with the chocolate chips on top and my girls were fans! They asked for seconds and this cake was gone within 2 days.
I appreciated that it was an easy recipe to make and only required one bowl.
Chocolate Applesauce Banana Cake
Ingredients
2 very ripe bananas
1/2 cup granulated sugar
1/4 cup brown sugar
1/2 cup applesauce (unsweetened)
1/2 cup water
1 tsp white vinegar
1¼ cups all-purpose flour
1/4 cup unsweetened baking cocoa
1 tsp baking soda
1/4 tsp salt
2/3 cup semi-sweet chocolate chips, divided
Instructions
1. Preheat oven to 350 degrees. Coat 8x8 baking pan with coconut oil (or spray with non-stick cooking spray).
2. Mash bananas in a medium size bowl. Stir in sugars, applesauce, water, and vinegar until thoroughly combined.
3. Stir in flour, cocoa, baking soda and salt just until combined.
4. Fold in 1/3 cup of chocolate chips. Pour batter into baking pan. Sprinkle remaining chocolate chips on top.
5. Bake for 33-37 minutes or until toothpick inserted into cake comes out clean. Let cool, slice and serve. (we waited about 10 minutes)