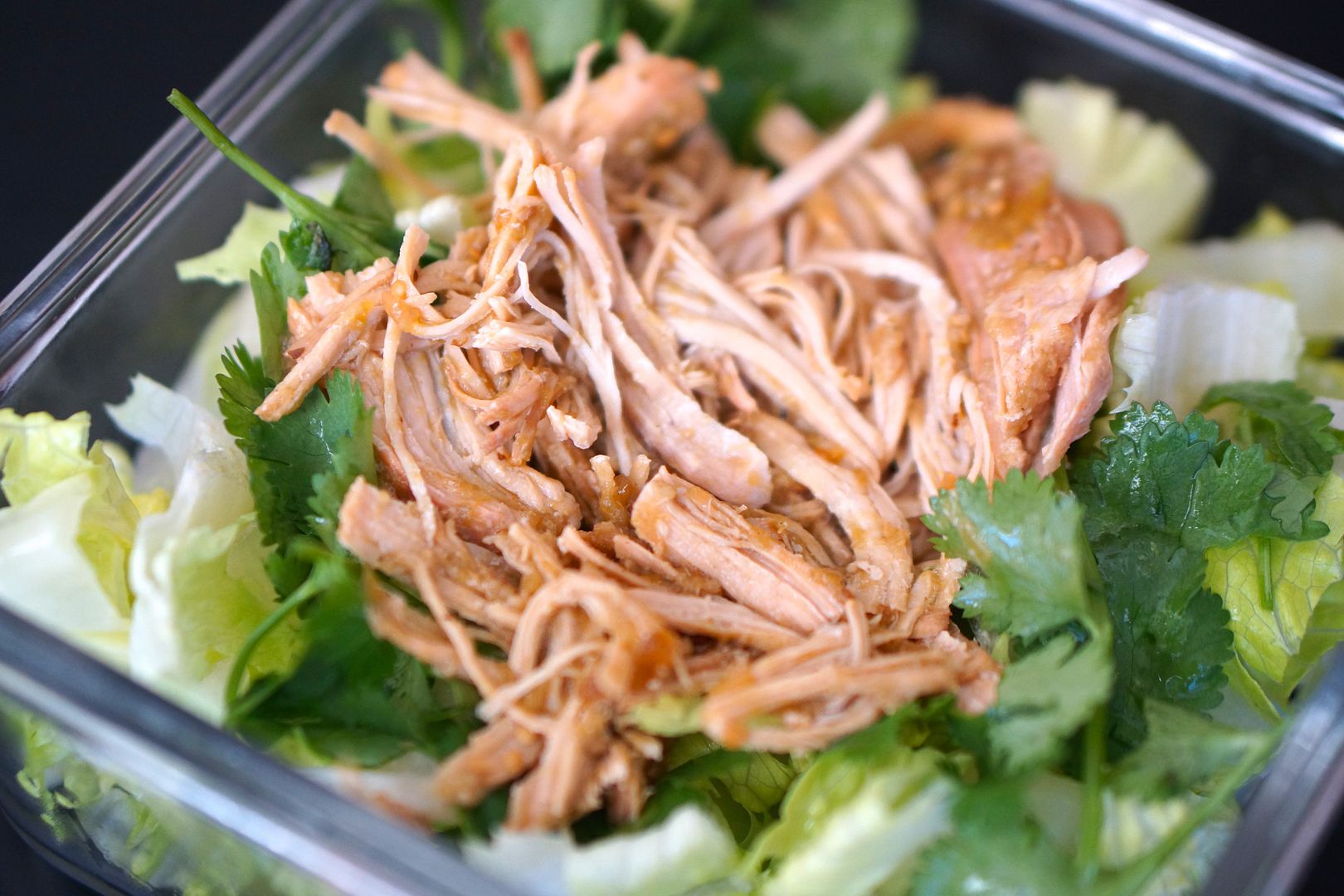 This recipe is easy, flavorful and easy. Did I mention easy? My BFF has referred to it as her "go-to chicken recipe" for some time but I just recently tried it. Man I wish I'd listened to her sooner!
It is so simple, only 2-3 ingredients!
We used our chicken in tacos the first night and then I put it over a bed of lettuce and cilantro for leftovers the next day. Both were amazing!
Salsa Verde Crockpot Chicken
2 frozen (or thawed) chicken breasts
1 jar of salsa verde sauce (I used TJs brand which is 12oz)
water - as needed
Put the chicken in the crockpot and pour the jar over it. Cook on LOW for 5-7 hrs (longer with frozen breasts). Add water as needed towards the end to keep chicken moist.
That's it! I'll be adding this chicken recipe to our regular rotation.
Here are a two more of our favorite crock pot chicken recipes:
Crock Pot Sour Cream Chicken
Southwest Chicken Tortilla Soup