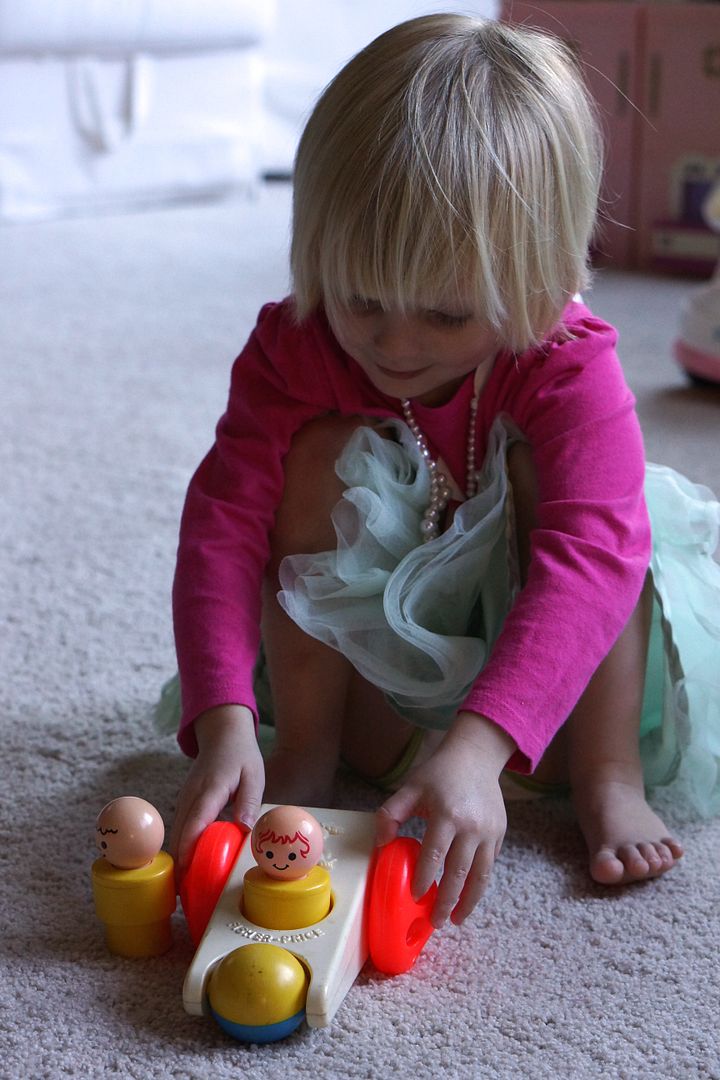 The Click 'n Clatter Car #417 was made between 1976-1981. This Fisher Price baby toy was designed for little ones ages 6 months - 2 years old (but shhh, don't tell my 3.5 year old b/c she still loves to play with it!). This simple toy came with a Jumbo Little person which was easier for babies to hold and didn't have the pesky choking hazard problem of the regular little people. ;)
The plastic car held one driver and had bright red plastic wheels and a moving blue/yellow colored ball on the front. The red wheels can be moved around like an old rotary telephone dial (with the child's finger) or rolled on the ground like a car. Either way the wheels make a clicking noise when moved.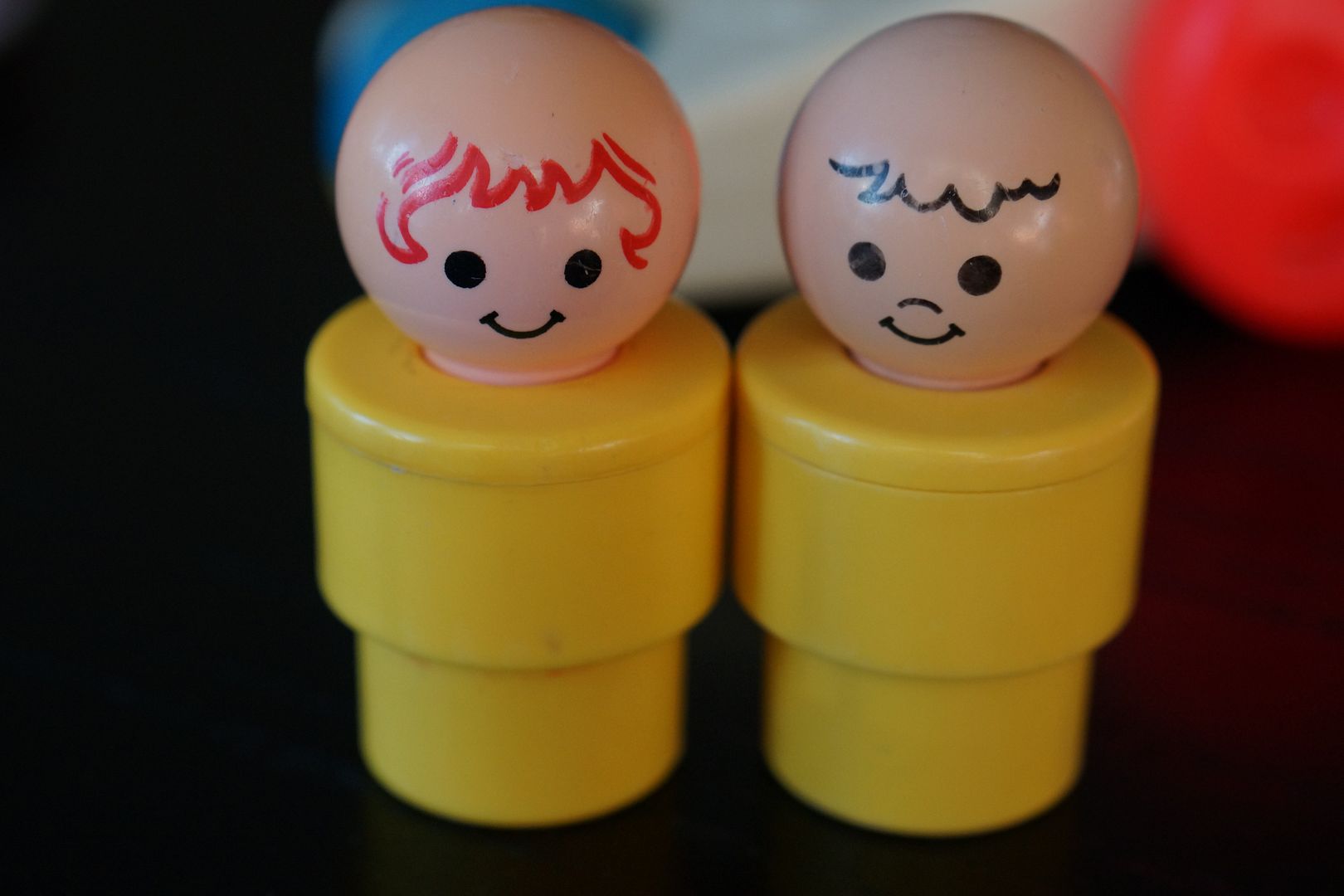 The Click 'n Clatter Car came with one Jumbo Little Person. There were at least two variations, a couple are shown in this photo. Both were refereed to as "babies".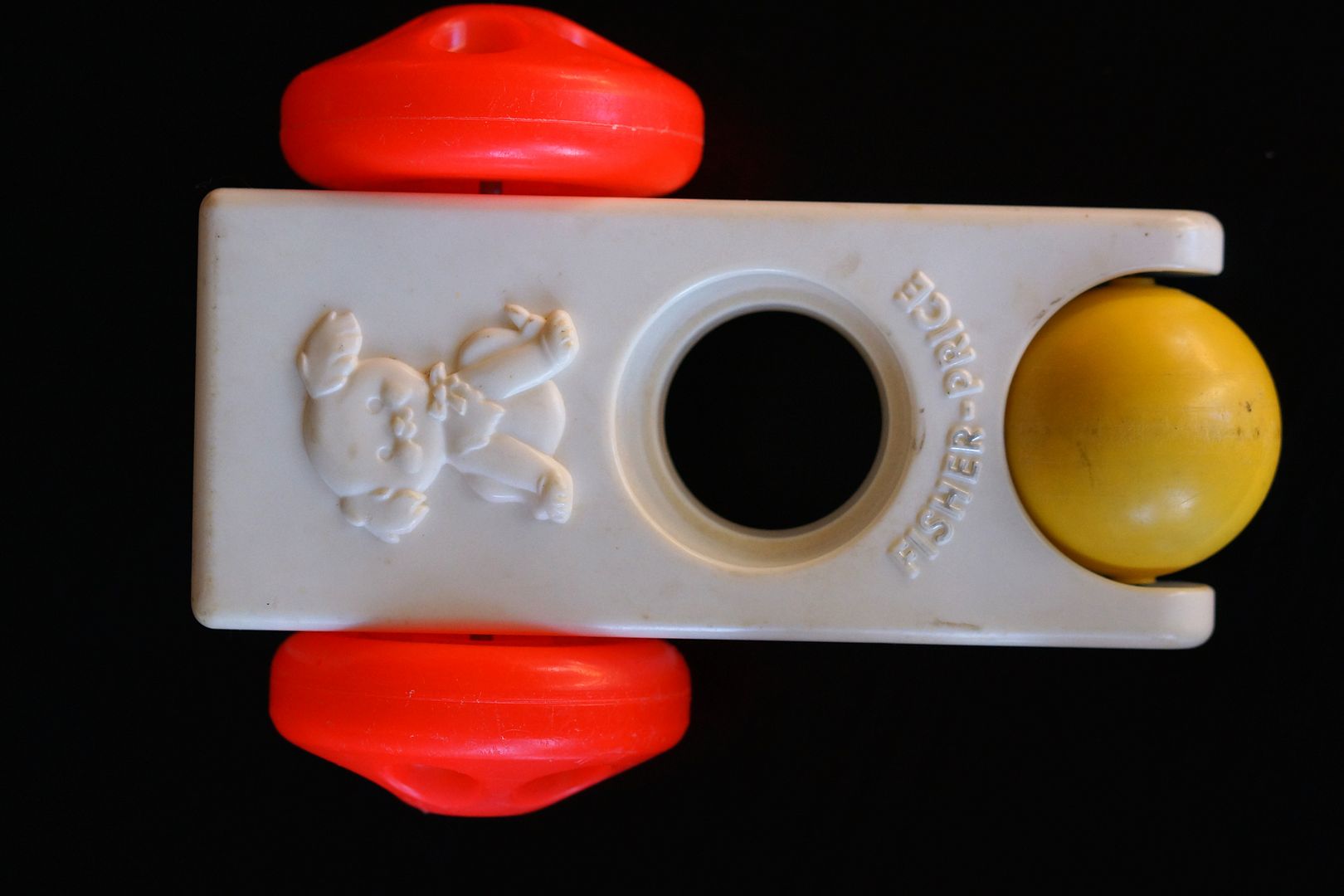 The beauty of this Click 'n Clatter Car is that there is no right side-up. It works just fine either way, so a small child could easily operate it! One side of the car had an imprint in the plastic of a happy puppy as well as the words Fisher-Price.
The other side of the car has an imprint of a happy bear holding three balloons as well as the words Fisher-Price.
The back of the Clatter Car has a lithograph that reads right side-up no matter which side is up. It says Click 'N Clatter and has multicolored streamers and dots. This lithograph is often missing in well worn/loved cars.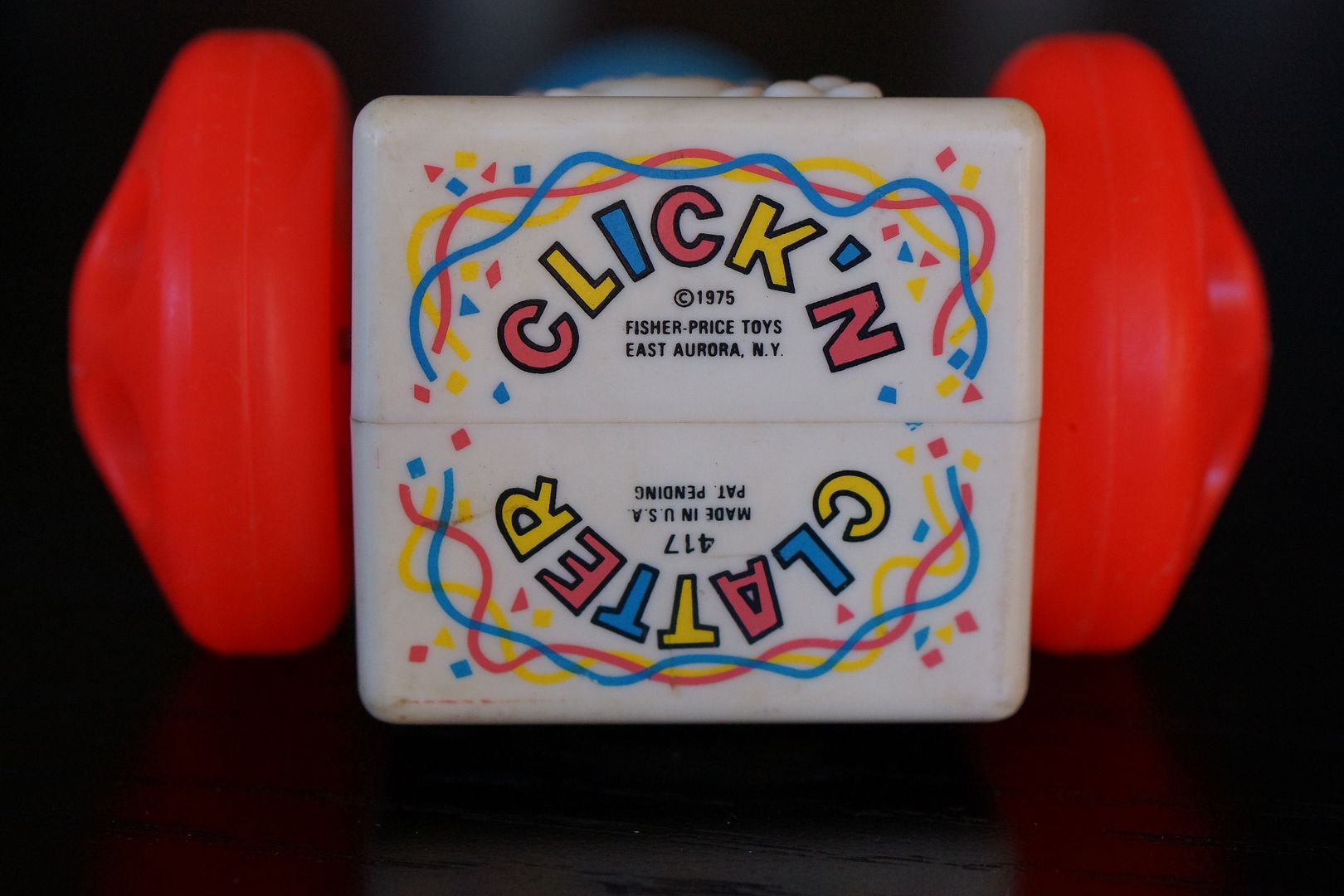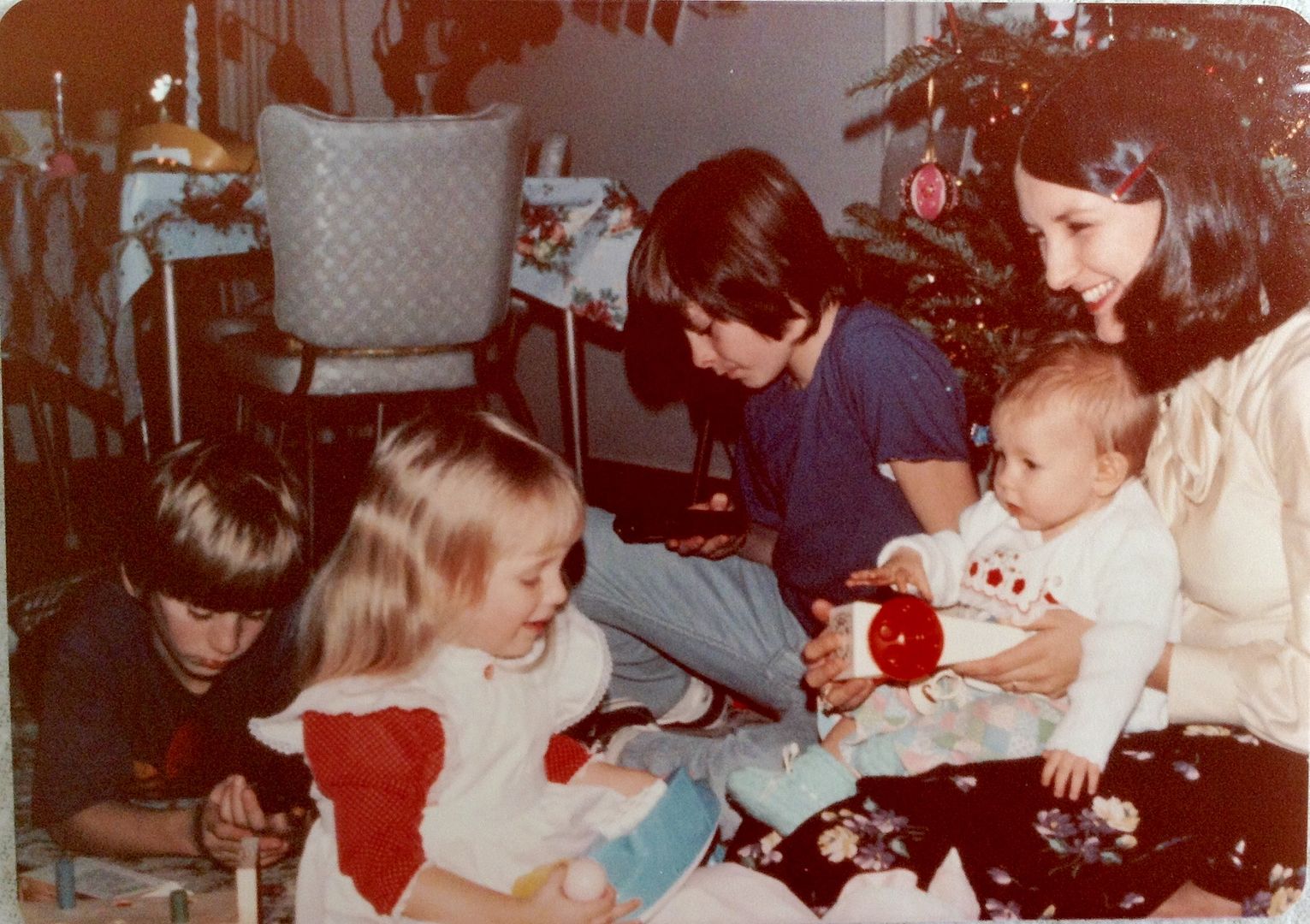 I've been a fan of this toy since I first received it as a Christmas present in 1977. That's me playing with the toy while sitting in my mom's lap. I'm also keeping a close eye on my big sister who is holding the little person figure.
Such an easy and simple toy, I love seeing my little girl play with the same one I did many years ago. So fun!
For more Jumbo Little People check out: