Happy Fisher Price Friday! Today I've got an update on my small but finally complete juice glass collection. This set of 4 glasses were made sometime in the 1970's or 1980s by the Anchor Hocking company and were available only by mail order.
I've been patiently waiting and searching for these last two glasses, it took me about a year to get all 4 glasses for my collection. I found the angry boy to be the hardest to locate in my price range.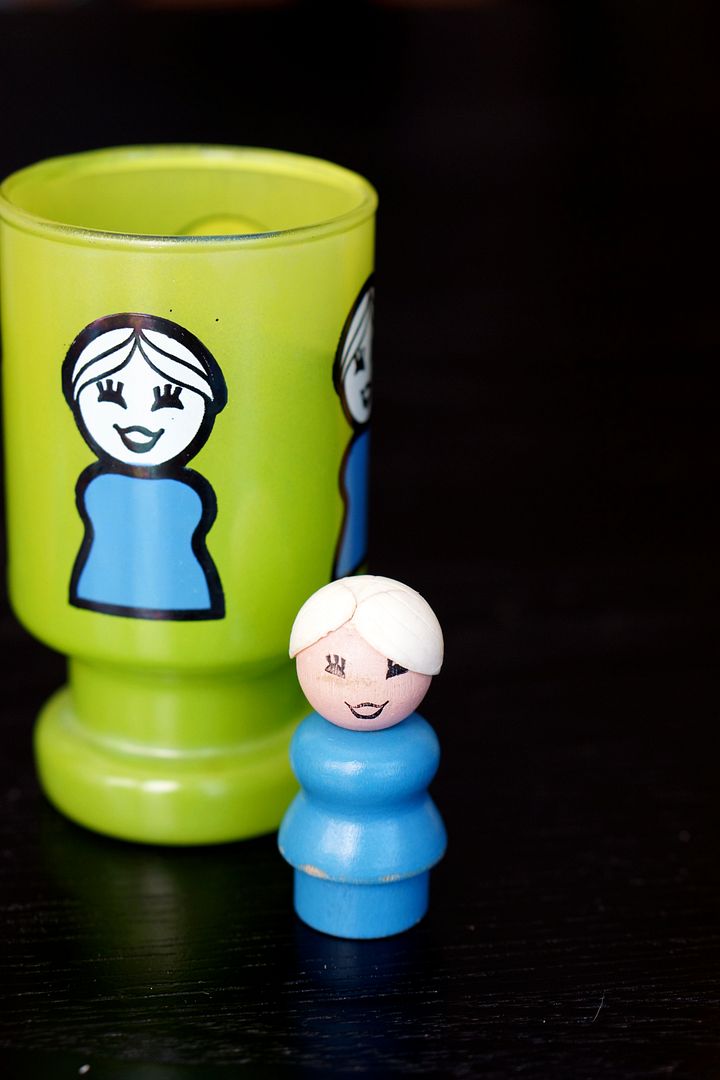 The green glass has a blue mom with white hair on each side of it. The blue mom was found in the original FPLP #663 Play Family Set. Although the drawing also closely resembles the old woman from the #136 Lacing Shoe. Either way she's not as common as the blue mom with yellow hair but my girls found a few around the house to fill up our cup.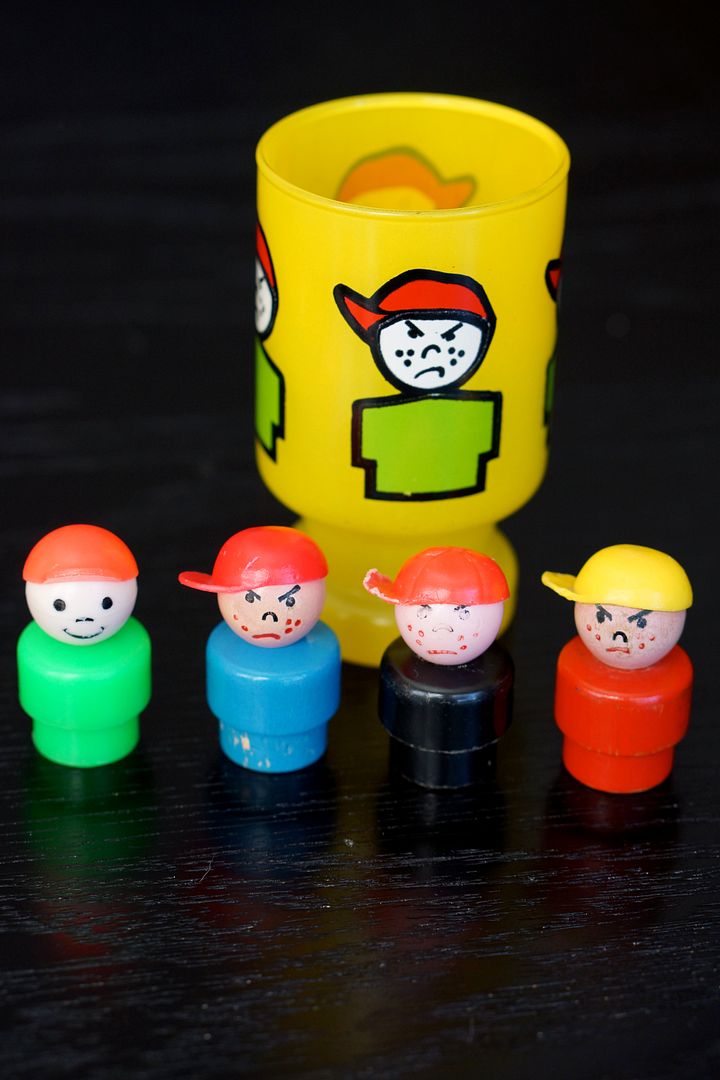 The yellow glass has a green boy with a sideways red hat and a very disagreeable angry face. I looked through our collection and wasn't able to find a boy that looked like him. I dug a little deeper and couldn't find a listing of a boy like this anywhere. I found the other angry boys shown above as well as one plastic green boy but as you can see none of them are quite right. If anyone has a green boy with a red hat please let me know which set his was found in. Otherwise I'm guessing that they just picked this color combination to make the glasses work.
Here's my collection! Glasses like these are found on eBay or Etsy for prices around $99-200 a set or $25+ per piece. Or if you're especially lucky you may find them at a garage sale or thrift store.
For more info on the other two glasses go here.