It's possible I'm a tiny bit obsessed with vintage Fisher Price music boxes; but I can't help myself they're so cute! Today I'd like to share our #772 Jack and Jill Pocket Radio Music Box. This little plastic and wood music box was made between 1974-1976. The #772 isn't the first Jack and Jill music box produced by Fisher Price there were two older and larger versions. First the 1959-67 #148 Jack and Jill TV Radio and then the 1968-1970 #155 Jack and Jill TV Radio.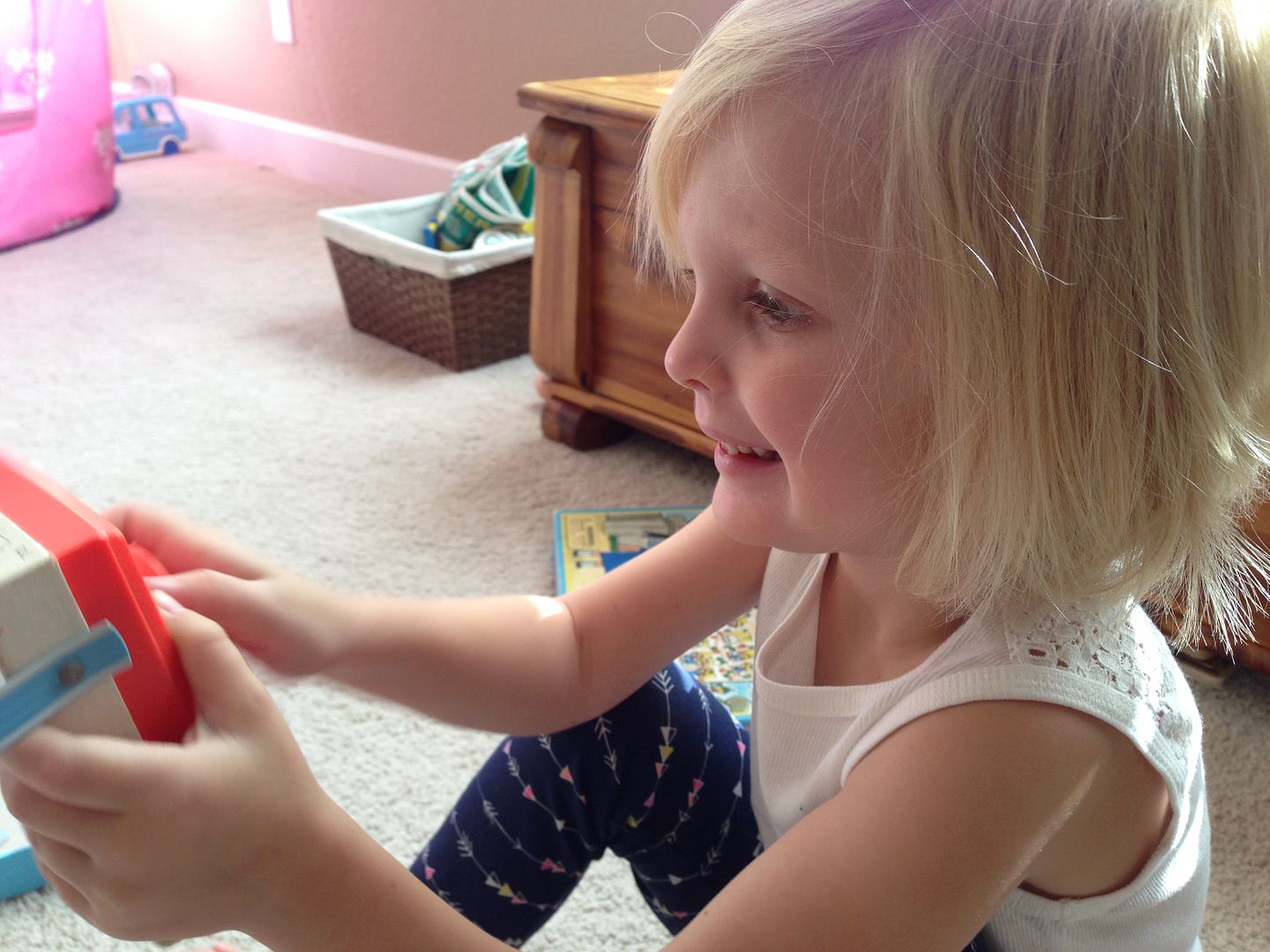 Now back to the #772 radio. It has a red plastic front, a white lithograph wrapped around a wooden box and a blue and white vinyl strap.
Each side of the radio has a drawing of a white sky, green grass, butterflies and colorful flowers.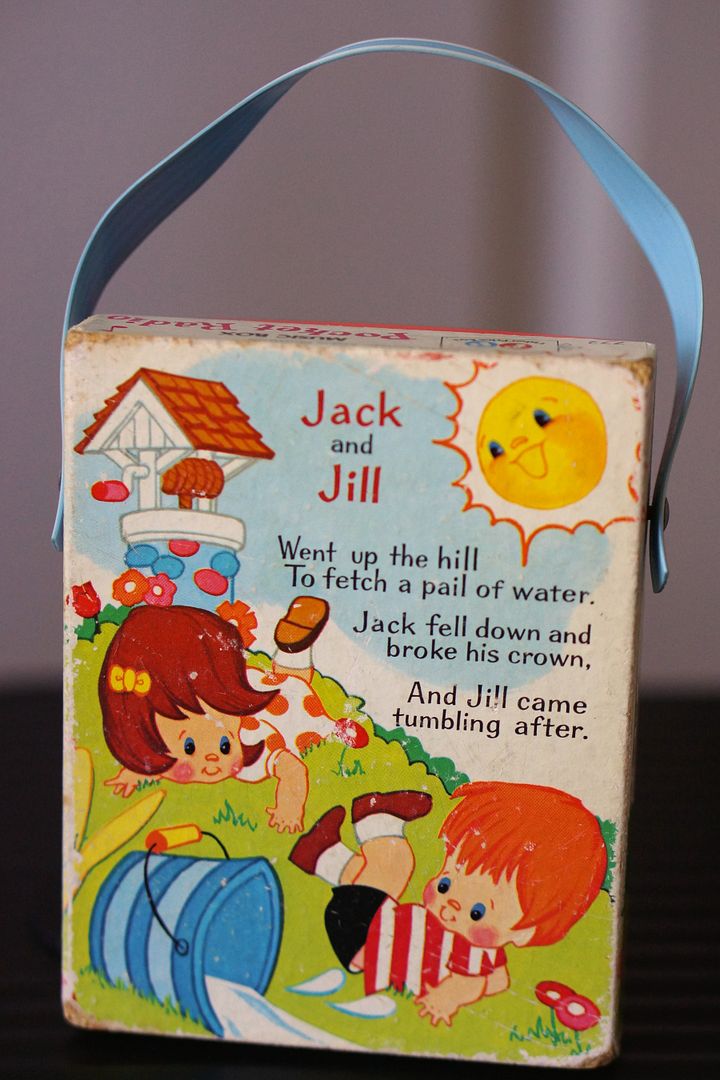 The back of the radio has a sweet drawing of Jack and Jill falling down the hill after dropping their pail of water. There is also a cheery sun smiling down at them. It's a cute drawing!
The rotating pictures in the front of the box have the same Jack, Jill and cheery sun as shown on the back.
For More Music Box Radios Check Out: