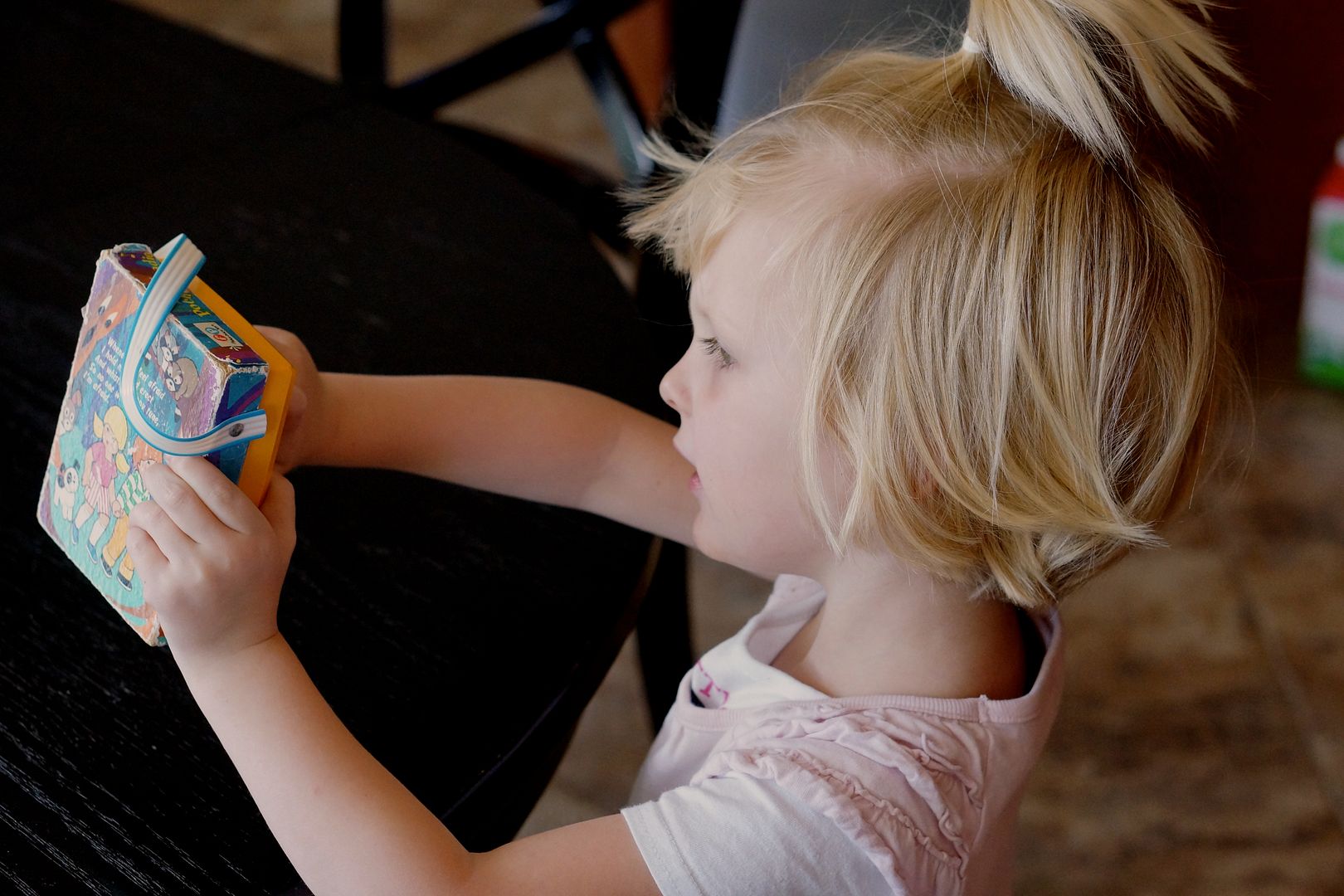 We love the vintage Fisher Price pocket radio music boxes around here. I don't have all of them but we have quite a few. Today I'd like to show you the pocket radio I Whistle A Happy Tune #763. Made only in 1978 this little music box plays the tune "I Whistle A Happy Tune" from the 1951 Rogers and Hammerstein musical The King and I.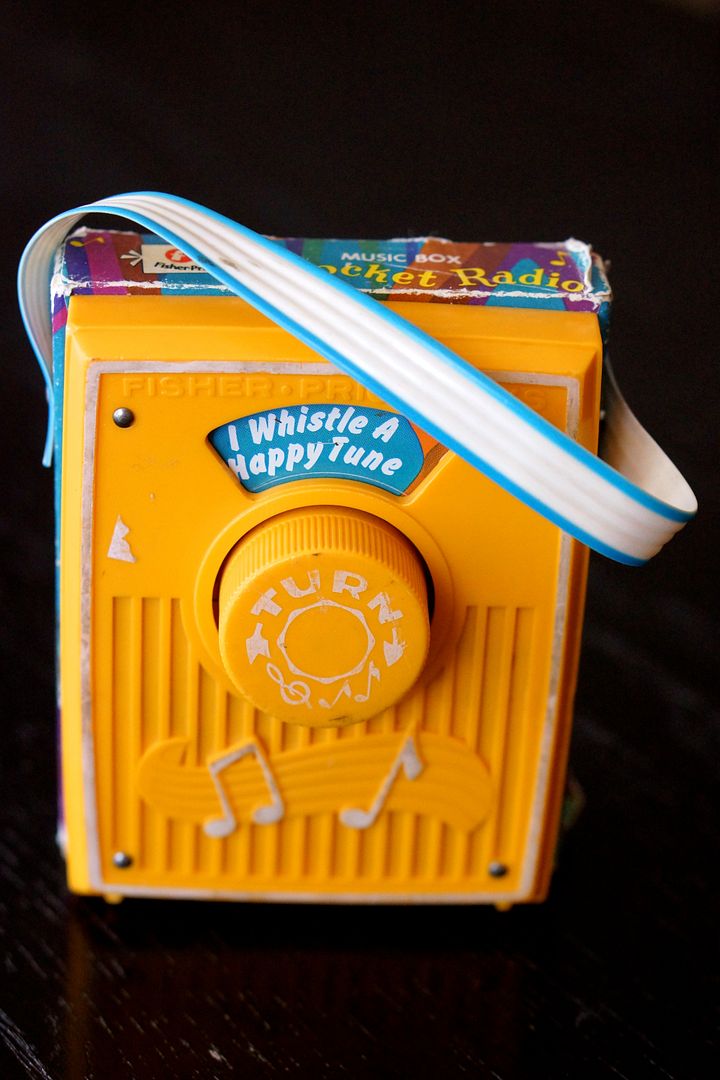 The yellow box has a white strap with blue stripes on it. Like the other Pocket Radio Music Boxes the box has lithographs wrapped around the sides, bottom, top and back.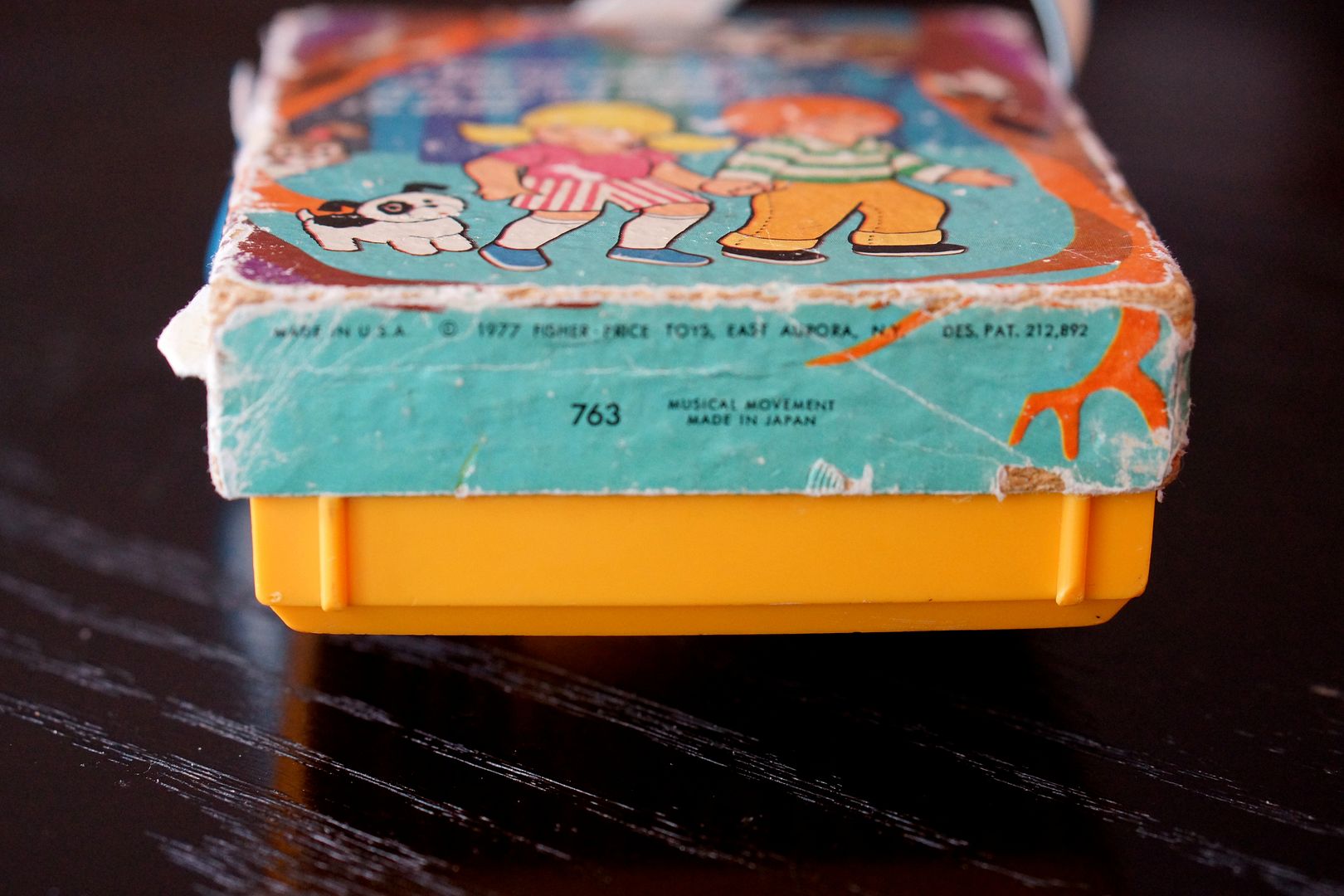 The left side of the box has a grey squirrel and swirls of colors. The right side has an owl, turtle and ominous eyes glowing from the dark.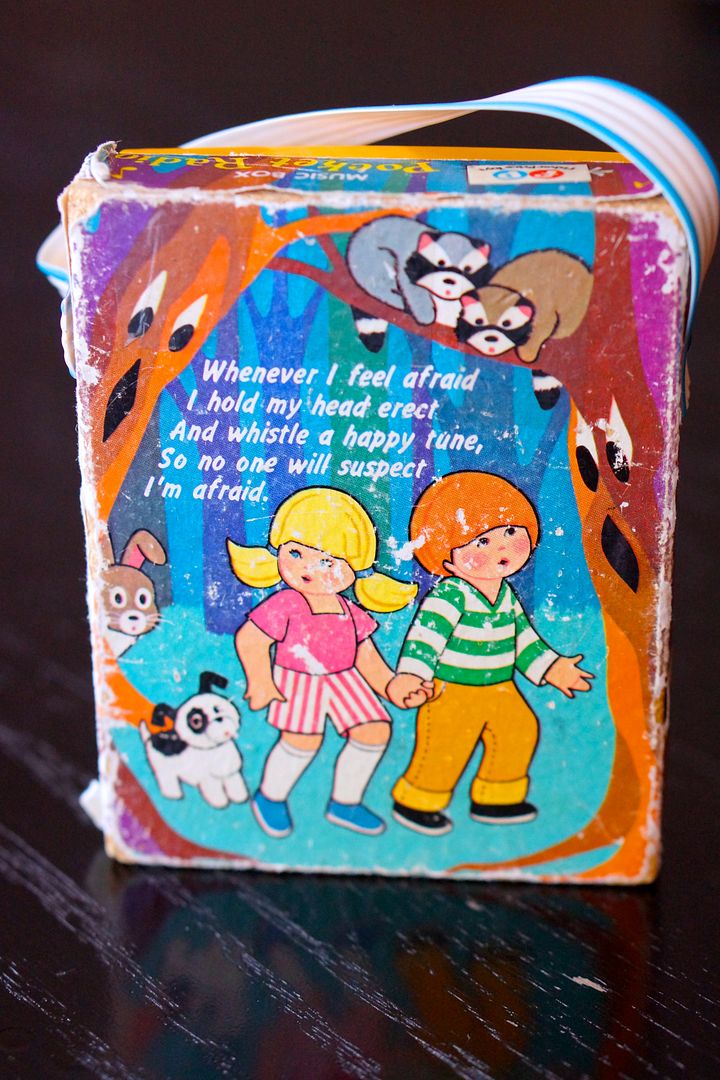 The back has two frightened looking children and some equally freaked out animals including a dog, rabbit and two raccoons. They appear to need the words of this song to continue on their walk through the woods.
The words on the back say:
Whenever I feel afraid
I hold my head erect
And whistle a happy tune,
So no one will suspect
I'm afraid.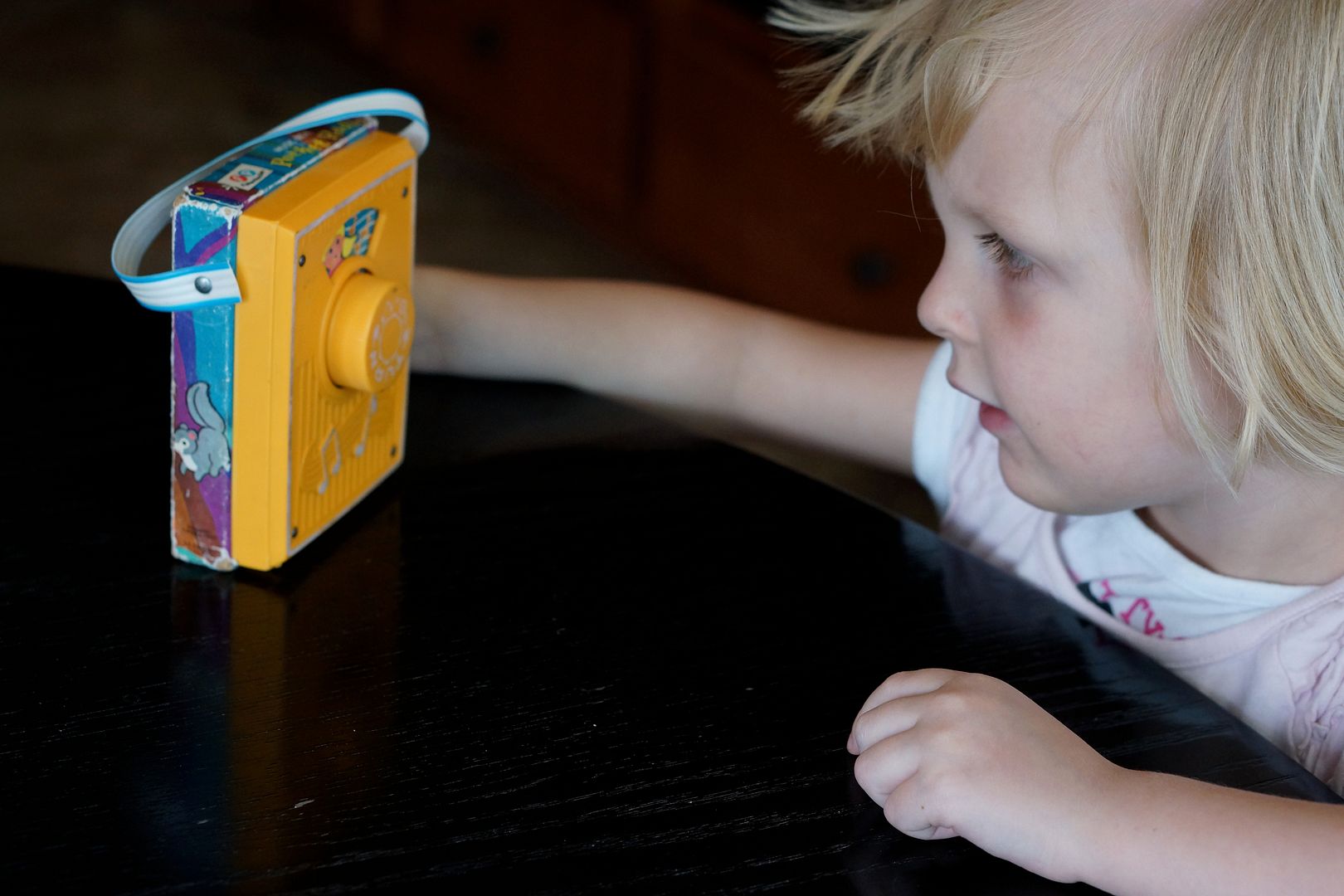 The pictures may be a little bit scary but the song is very sweet. Look at the video below to see the rest of the pictures that scroll by as the music plays.
For More Pocket Radio Music Boxes Check Out: