Happy Fisher Price Friday! Today I thought I'd share a few of the vintage items that have come to live at our house recently.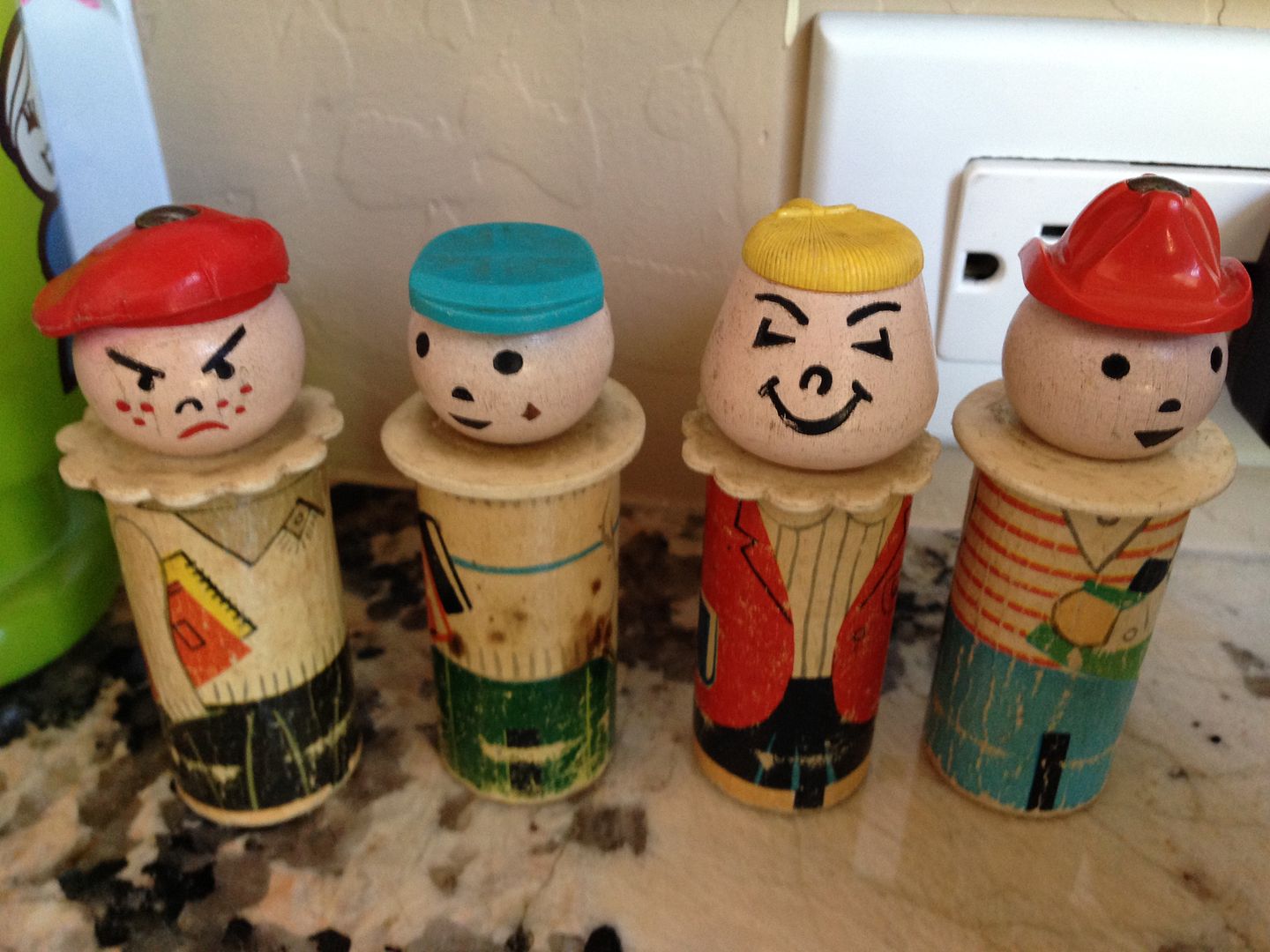 First up, the four little people from the 1959-1960 Safety School Bus #983. It was the first School Bus and these were the first people. They have solid bodies with lithographs wrapped around them. The only plastic parts are the hats and collars.
I don't have the #983 bus but these little guys look great on their own. I do have a #990 Safety School Bus from a couple years later, but in that short amount of time the people changed quite a bit!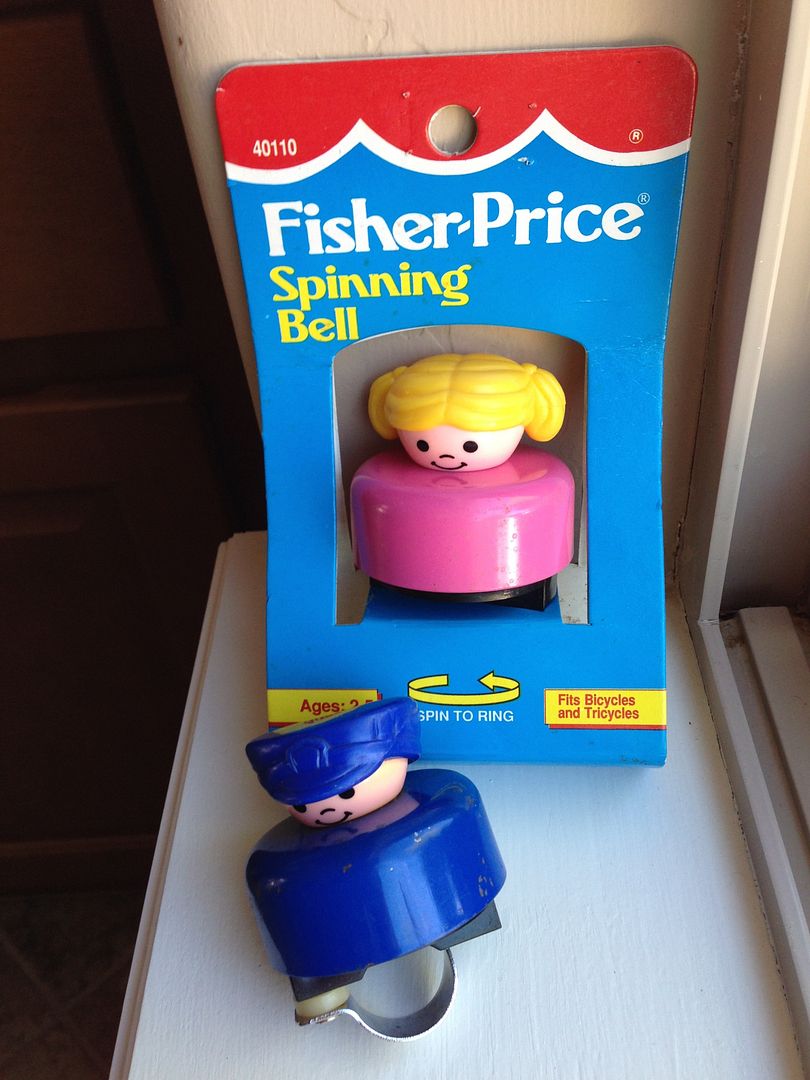 Next up two #40110 Spinning Bells. We already had a girl spinning bell but sadly she bit the bell dust (fell apart). I was able to find a replacement on eBay and added the cute little Policeman bell while I was at it.
Now I have one for each girl!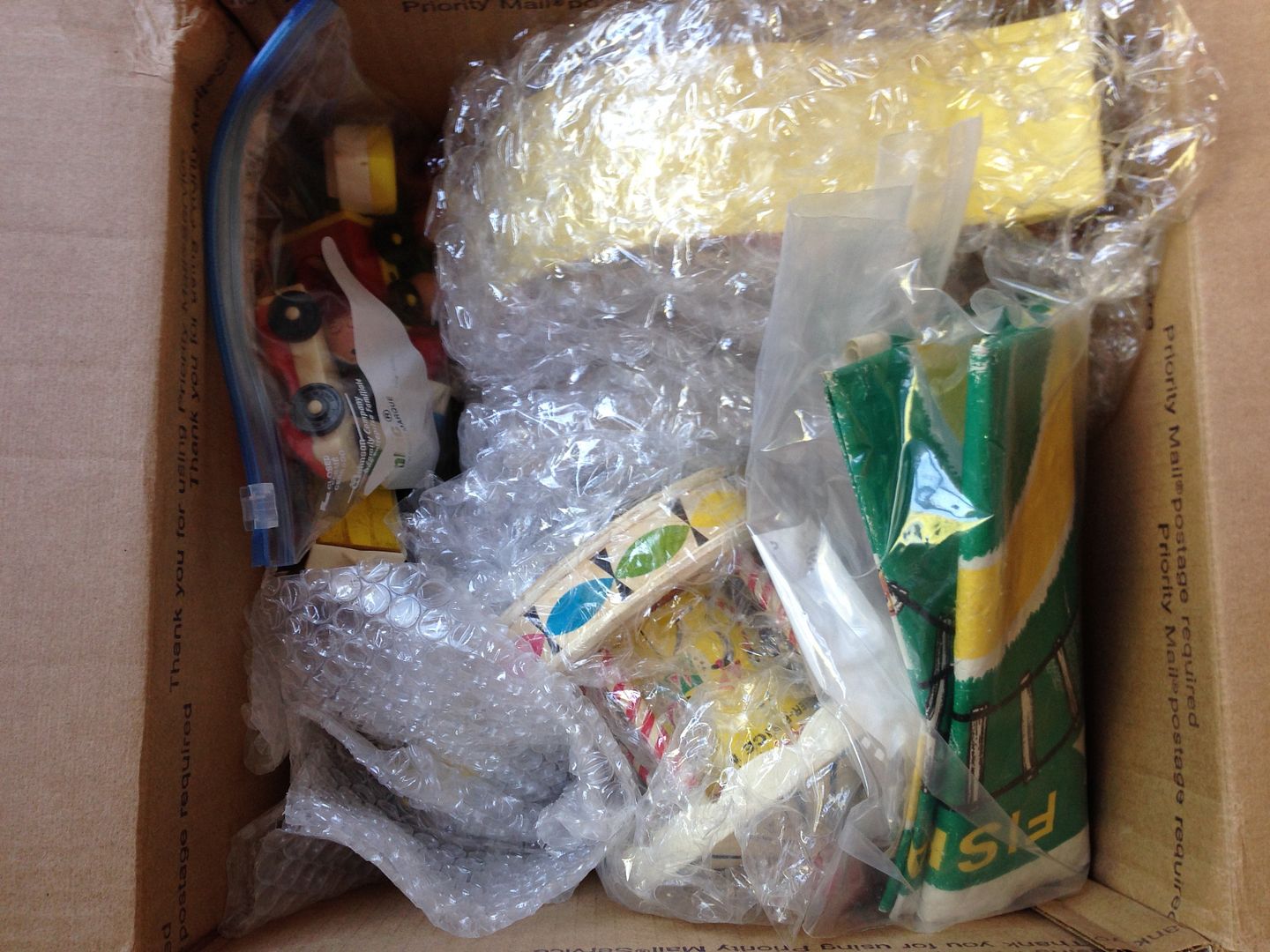 And last but not least, can you recognize what this amazing toy is?
It's the Amusement Park #932 from the early 60's. A year ago I featured my friend's set and my girls absolutely loved playing with all the tiny little pieces on that adorable plastic mat. I finally caved and treated myself (birthday present) to add this beauty to my/our collection. The girls haven't seen it yet and I can't wait to surprise them!
I have a couple extra Amusement Park pieces/people now that I'll be adding to my Etsy shop soon. If you need something in particular from this set let me know.
So what treasures have you been adding to your collection lately?