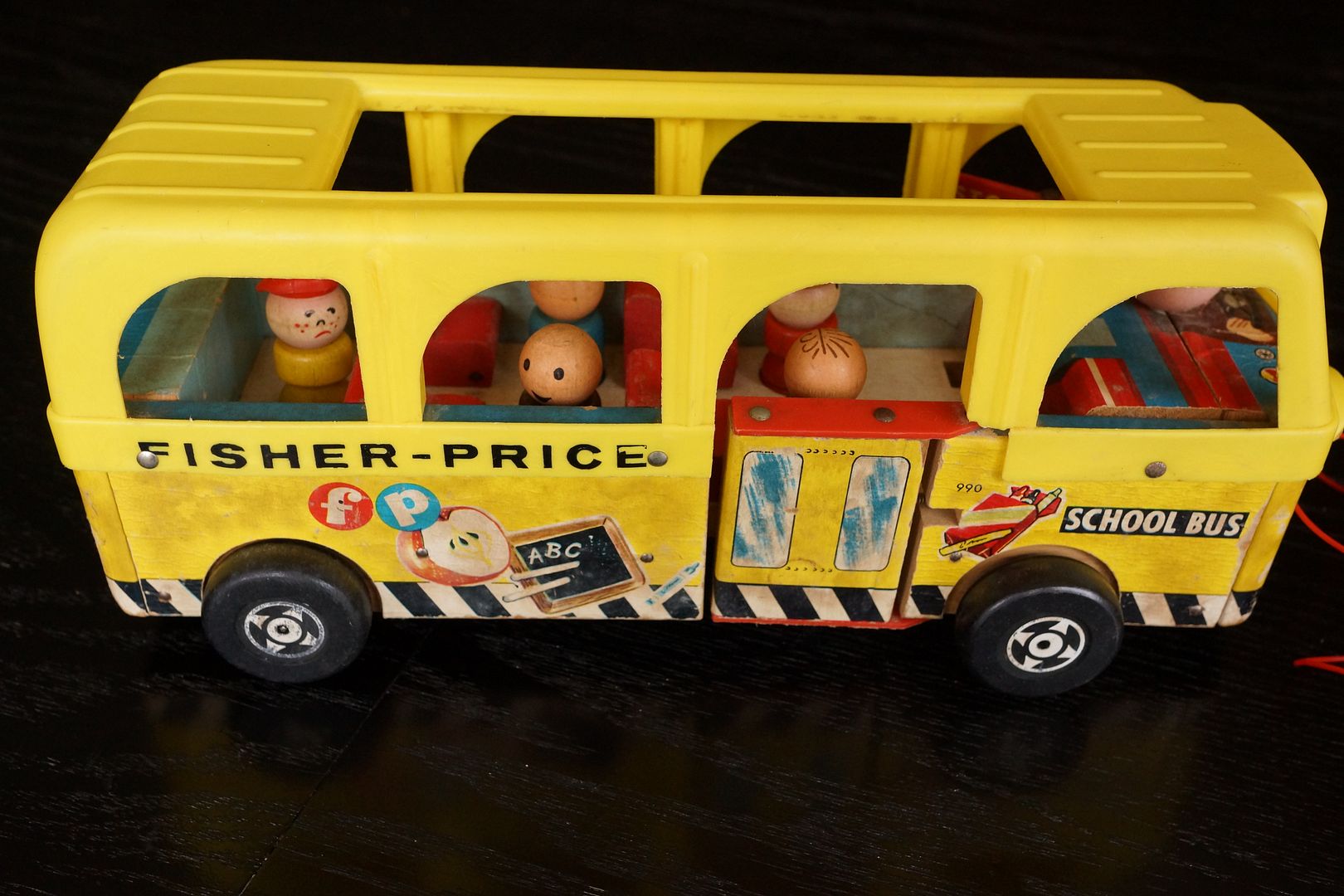 I was going to try to wait until next fall to share this oldie but goodie with you but I just can't! It's the Safety School Bus #990 made from 1962-1965. This wasn't the first school or second bus created, that honor belonged to the #983/984 Safety School Buses. These three buses look very similar, with the main differences being the bus roof and the eyes on the front.
Now I have to admit that my bus has been very well loved and shows a bit of wear and is kind of dirty. I haven't been able to clean anything except the roof since the rest is made of wood and lithographs. No plastic = No water. ;)
The Safety School Bus came with five wooden people. The #983 had lithograph wrapped people while the newer #984 and #990 have all wooden people. Much more sturdy and closer to the classic Little People figures to come (but a little taller and wider). The blue boy and green girl were also released with the #234 Nifty Station Wagon (as the mom and dad) made from 1960-1962.
The bus is driven by a man with a wooden head. He is permanently attached and his head moves back and forth when the bus is pulled. The front of the bus has wooden eyes that move up and down when the bus is pulled by the red plastic chord. The moving eyes are the only difference between #994 and this #990.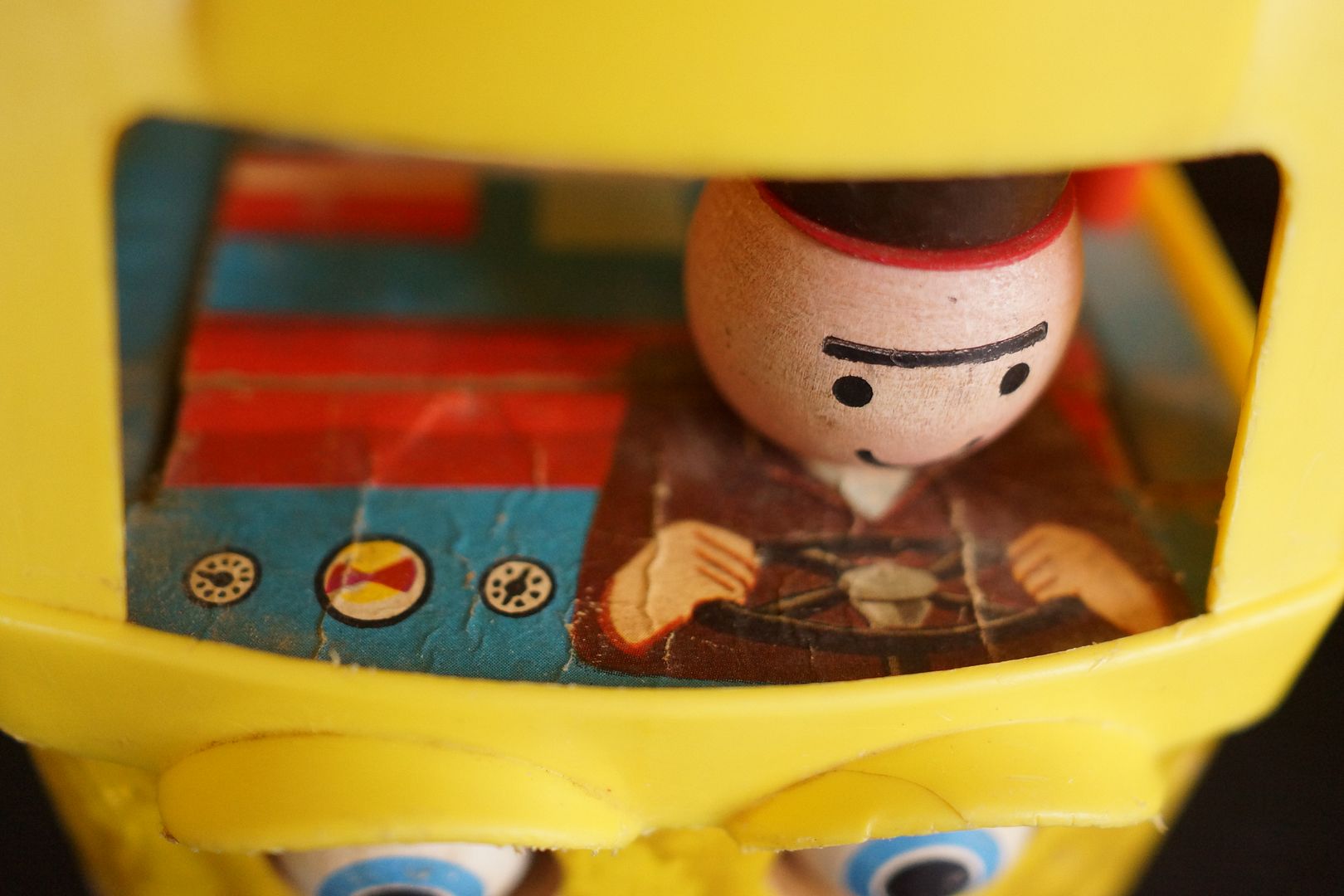 The driver includes a lithograph of him holding a steering wheel in his brown driving uniform. Don't you love his unibrow? ;)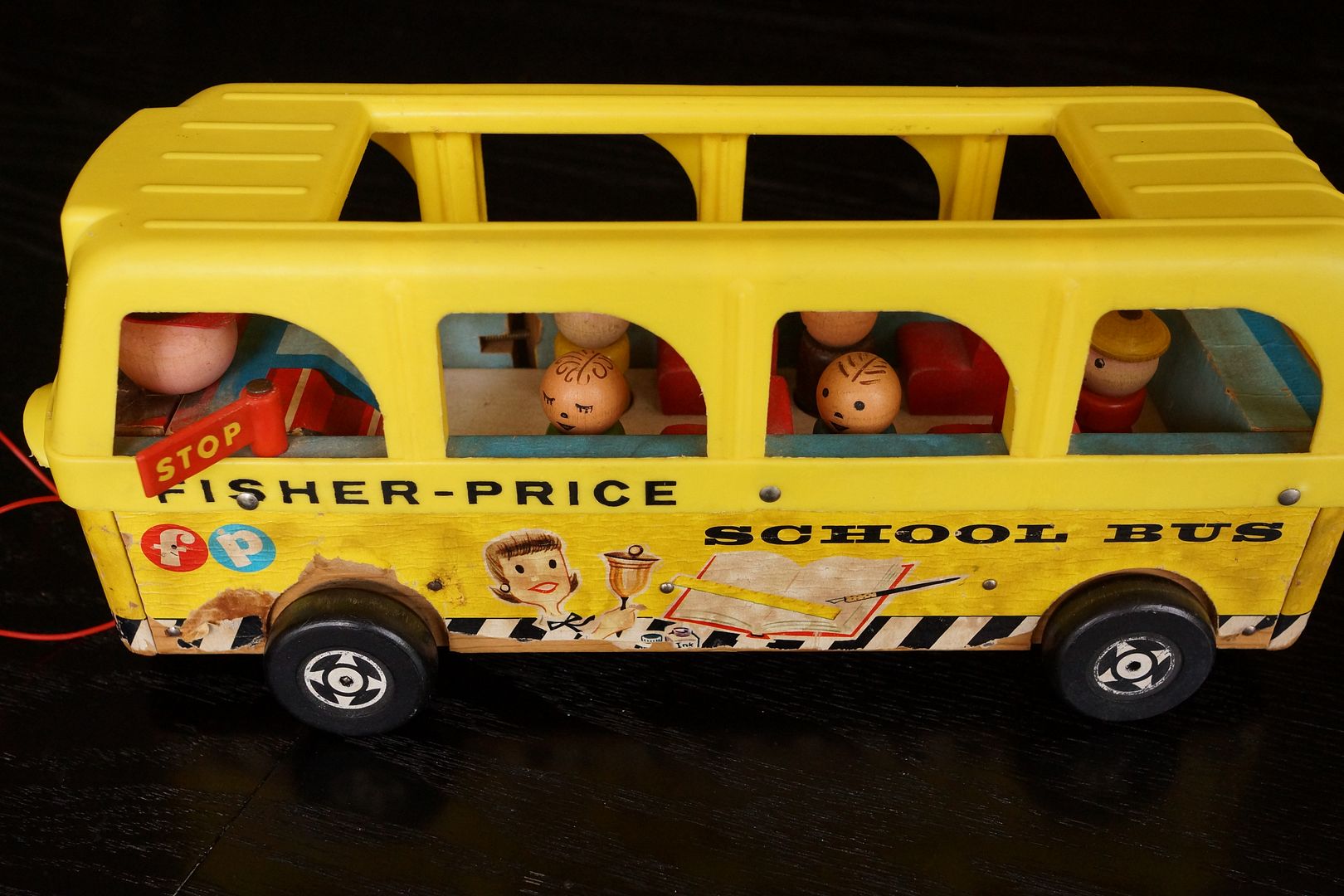 This side of the bus includes lithographs with a teacher ringing a bell, school books, a FP name, logo and a plastic swinging stop sign. The other side of the bus has lithographs of an apple, chalk board, pencil bag, School Bus sign, swinging door and the toy number.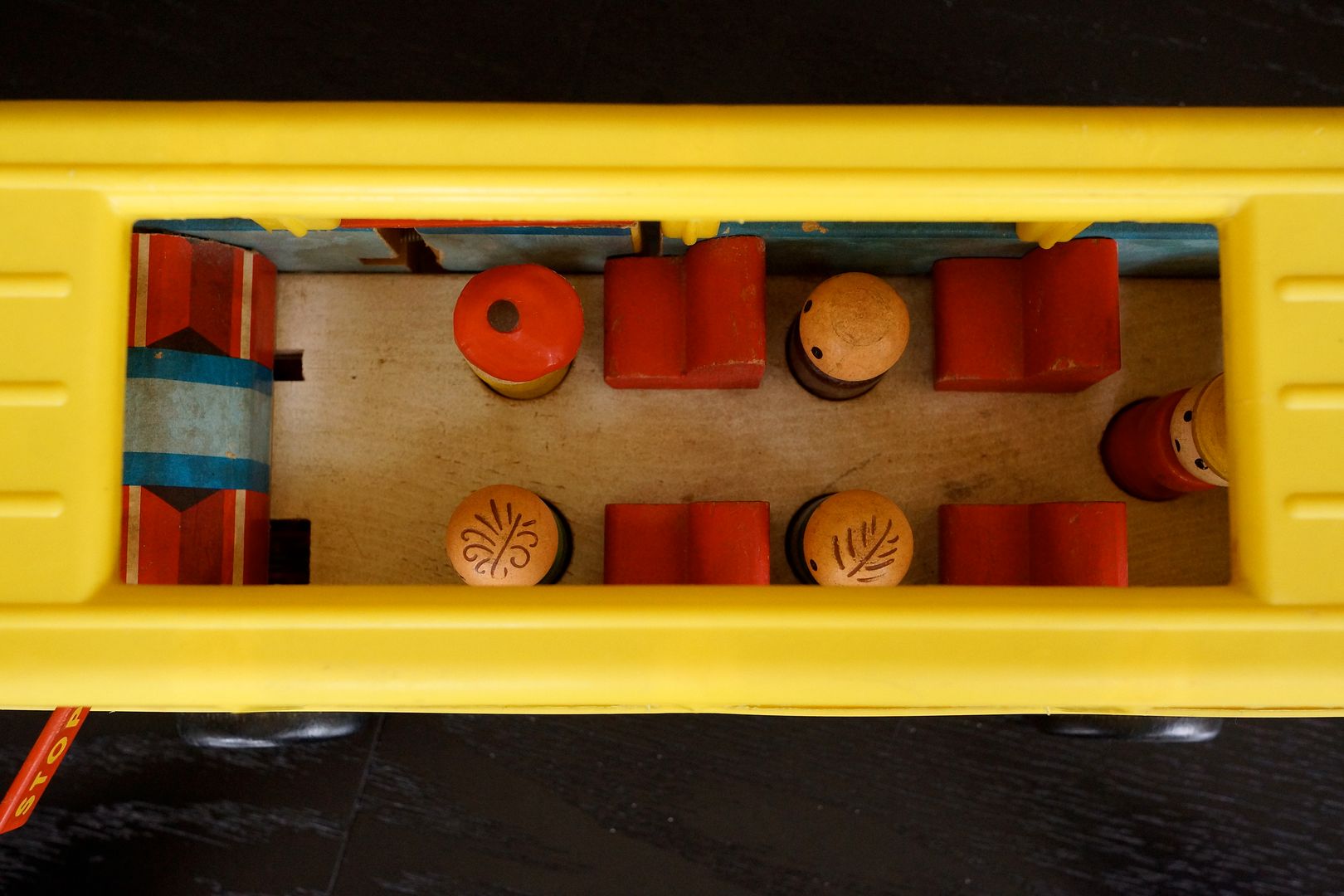 The top of this bus is open. The earlier version #983 included a wooden removable bus top, but this one and the #994 do not. You can see four wooden built in seats with five holes in front and behind them for each of the people to sit in.
The school bus door opens and shuts with a spring.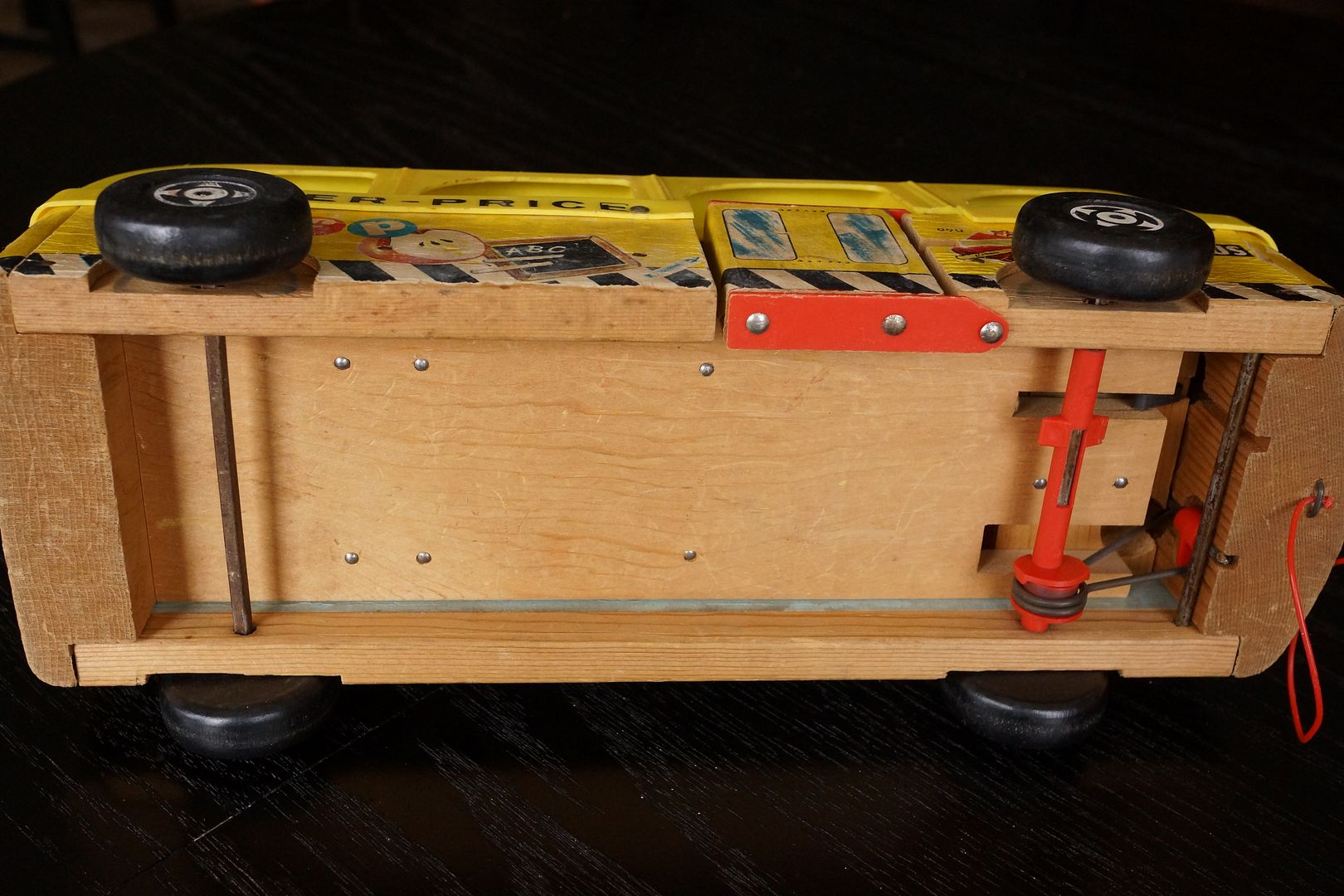 When pulled the bus makes a little "putt putt" type sound thanks to the piece shown towards the front of the underside of the bus.
The black wheels are also wooden.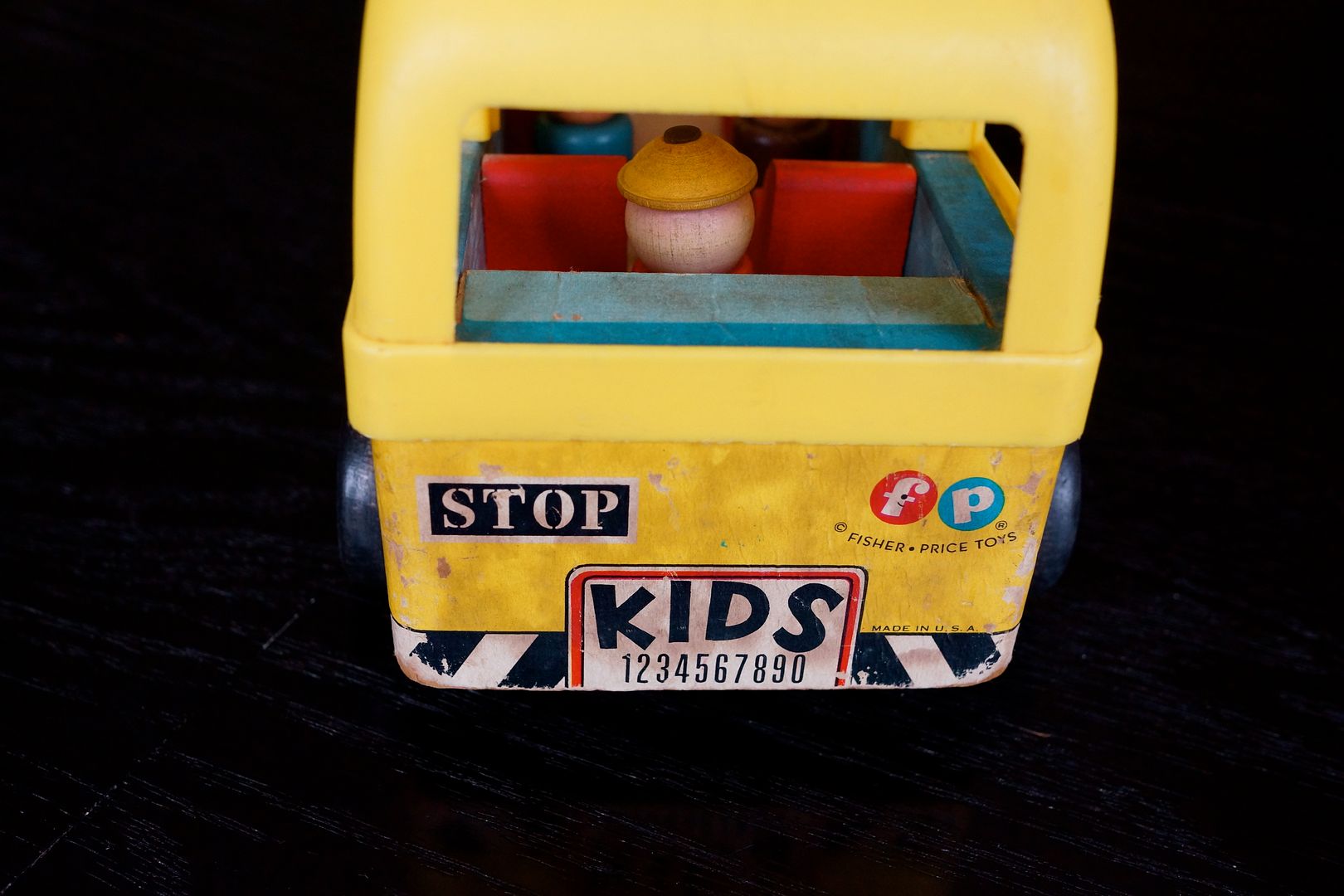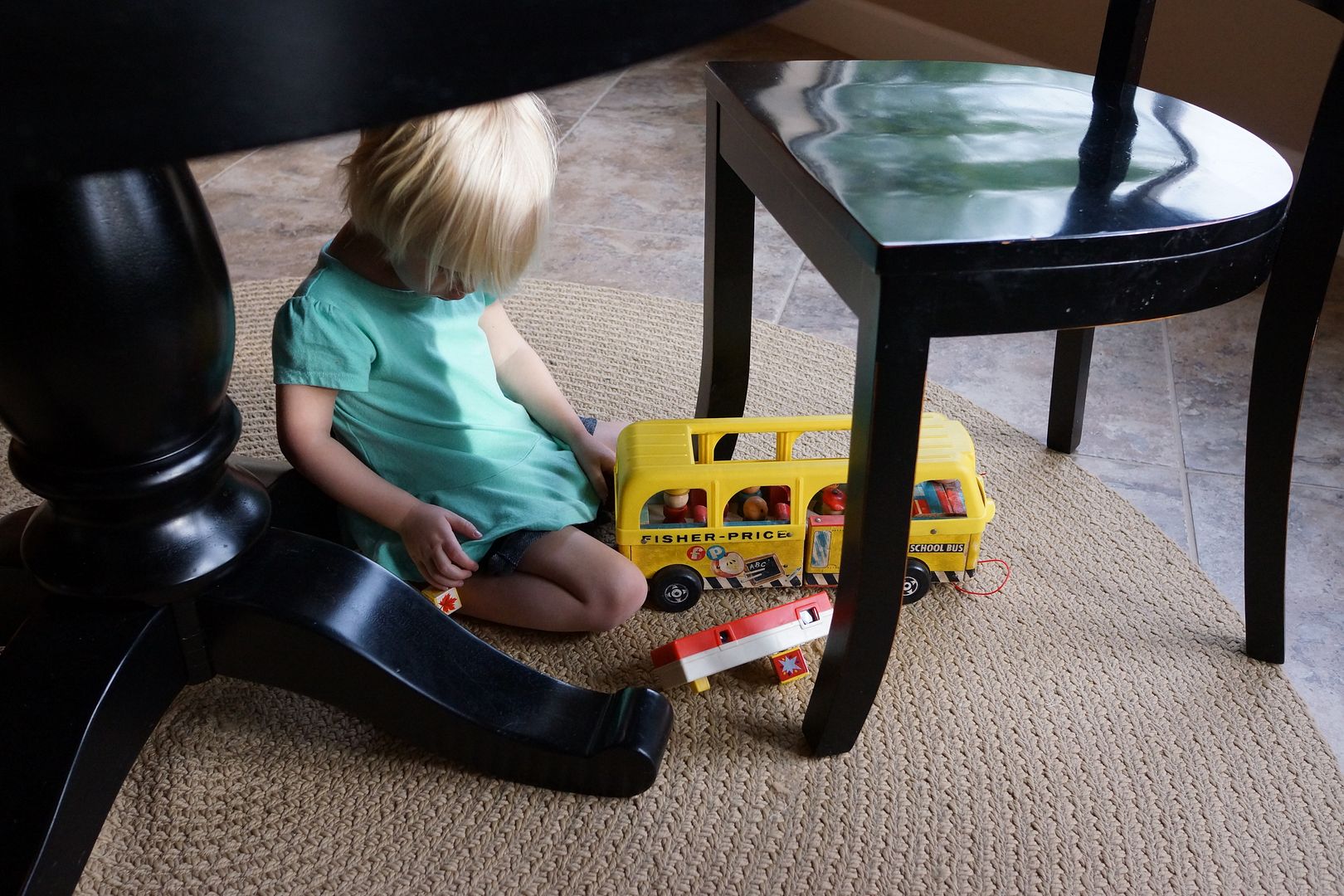 It is a sturdy and fun toy, hopefully it lasts another 50 years!