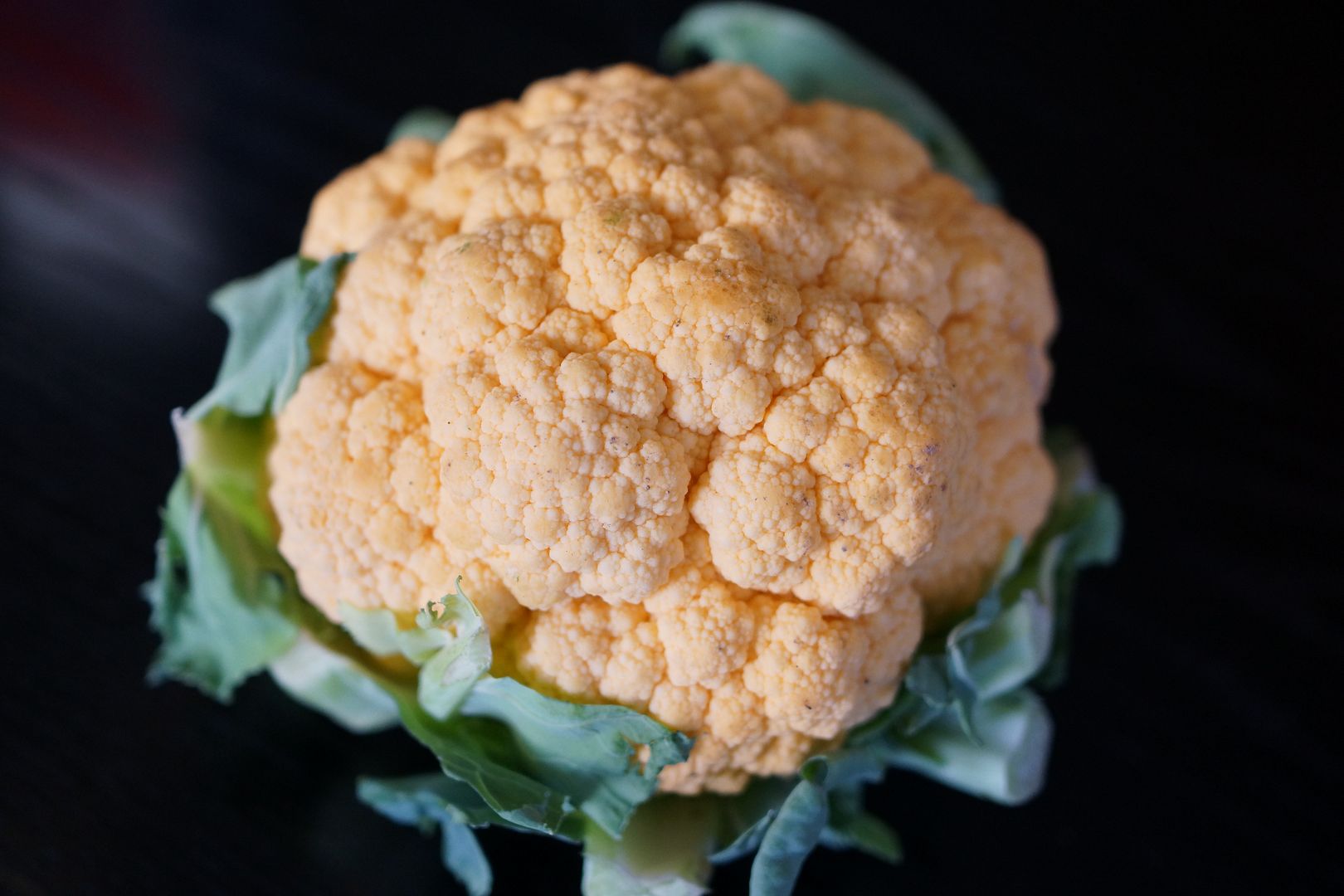 This beautiful colored cauliflower (cheddar colored) was included in my CSA box a couple weeks ago. I was inspired by a recent date-night dinner at a local restaurant (salmon resting on a cauliflower puree) and decided to try to make my own version. I didn't have salmon on hand so I made a side-dish version to go along with a favorite Crispy Oven Chicken recipe.
Cauliflower Puree
Ingredients
1 tsp dried rosemary (or 2 sprigs fresh)
5 cloves of garlic - smashed
Directions
1. Prepare the cauliflower by removing the leaves and then cutting it into pieces. Place the cauliflower into a large pot. Add the garlic, chicken broth and rosemary. Bring to a boil and cook for 15 minutes or until soft.
2. Drain the cauliflower and place into the Vitamix
(or another blender/food processor). Mix at medium speeds until smooth. We serve with some melted butter and salt to taste. :)
The results were a far more flavorful and creamy cauliflower than my usual recipe of steam then mix (with the kitchenAid mixer). However, I will note that my kids pointed out that it resembled baby food. Ah, what do they know? ;)