Earlier this summer I shared our favorite Starbucks drinks including a FREEBIE for the kids. A "WC w/chocolate or WC only" would give my sweet girls a free tiny cup of whip cream (w/chocolate sauce dribbled on top if they liked). This was a perfect little (Free!) treat for my girls while I ordered my favorite drinks.
However, over the last couple months I noticed that I was sometimes charged $.60 for our "WC only". Not a biggie but I also noticed the cups were gradually getting bigger and bigger.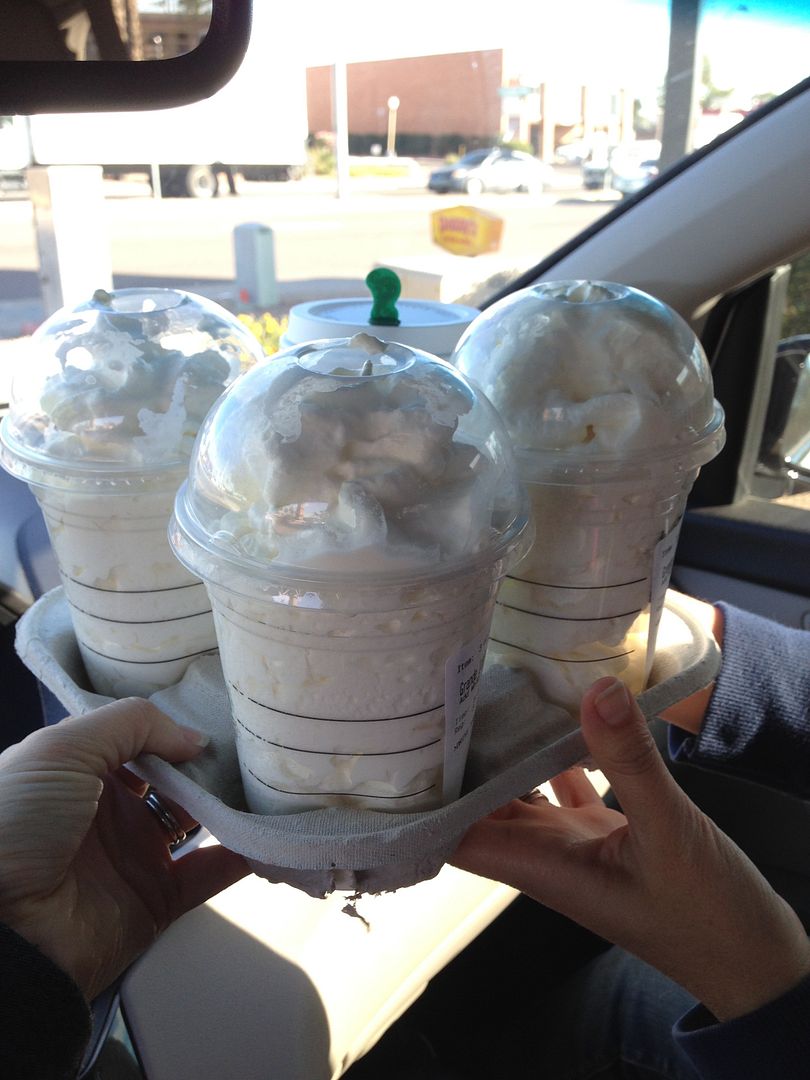 And then one morning this happened.
My friend and I had ordered 3 kids "WC only" to be added to our drive through order of grown up items and when we pulled up to the window this is what we got. Wowza! When we questioned the gargantuan size he replied that it was "always this size" and "policy".
Did I mention that we had 3 and 4 year olds in the car? Can you imagine a 3/4 year old eating all that? Fortunately my friend had a plan and she discreetly got rid of the majority of the cup while we drove down the freeway. Let's just say I took the van through the car-wash the next day. Ha!
So this morning I asked my local barista what gives and how to avoid too much of a good thing at Starbucks. She informed me that they'd recently changed the procedures for whip cream and that they had to charge for any dairy product over 4 ounces. But..if I asked for a small shot cup of just whip cream I could still get it for free.
Phew.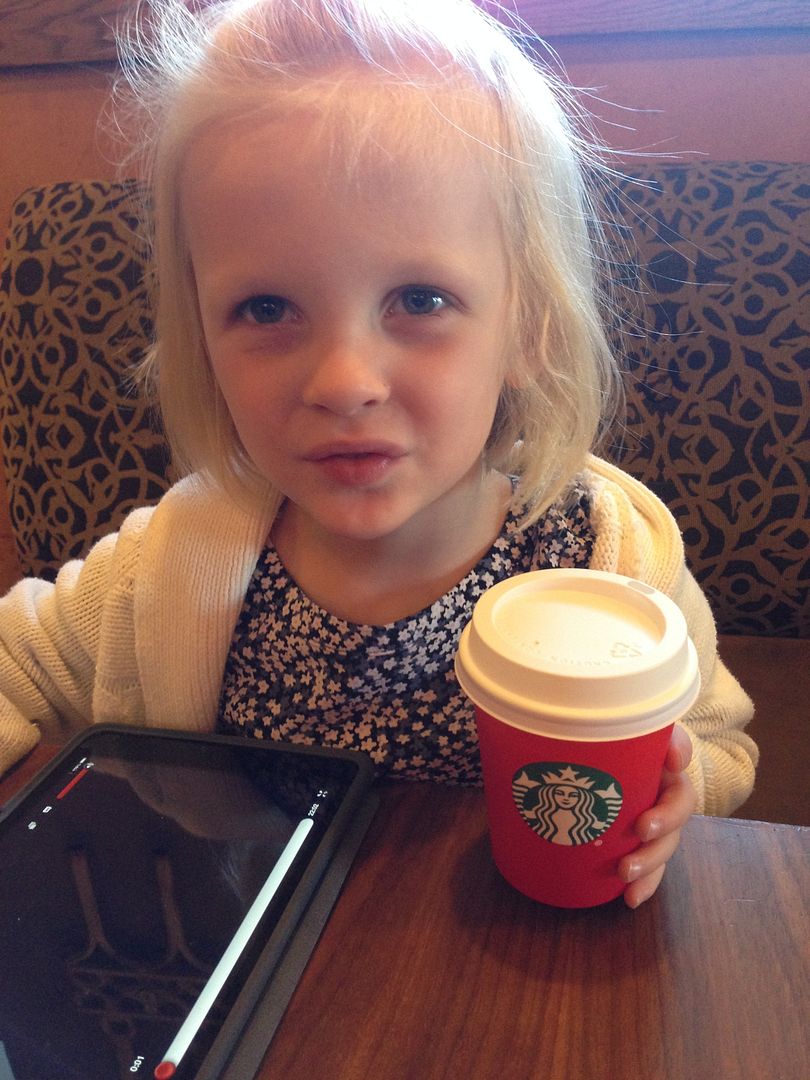 My little one was thrilled and we once again have matching red cups of reasonable sizes.
Thanks Starbucks!