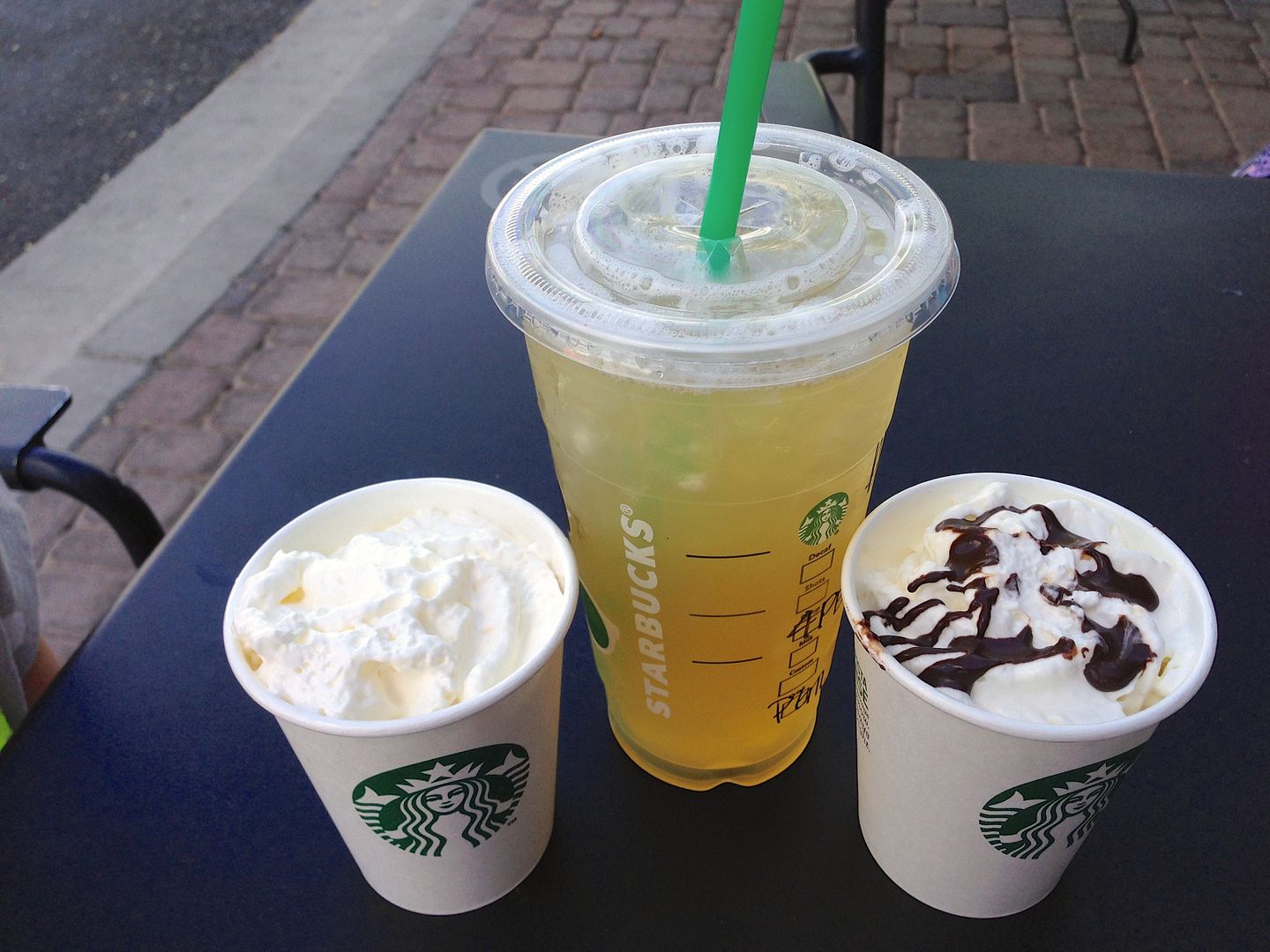 I am quite frankly a Starbucks fan. Well first I'm a coffee fan and since Starbucks is not only near my house but pretty much everywhere I go I find myself stopping by somewhat regularly. Especially in the summer when it is so hot-hot here!
Today I wanted to share my favorite iced drinks as well as a fabulous Freebie for the kids.
About a year ago I had my youngest at a Starbucks run with me and the lovely barista asked if I'd like a whip cream for her. I had no idea what she was talking about so she described it as fresh whip cream in a cup with a drizzle of chocolate syrup on top. And the best part....it's FREE!!!
Ever since then we have been devoted WC only fans for the girls (ask for "whip cream only" when you order and they'll write WC on the cup). My oldest prefers it with chocolate sauce and the youngest is a purist with WC only.
My main summer drink is an iced-coffee with whole milk and 3 pumps of vanilla. Ahh...so refreshing. If I'm at home I use my Keurig and have been loving the Starbucks Iced Coffee k-cups. They are sweetened (with cane sugar, nothing fake) and all I have to do is add some 1/2 and 1/2. They have a perfect not-watered-down flavor and are so consistent.
I discovered that they're actually soluble coffee (ie- instant) so I decided to branch out and try the Via iced-coffee packs (also soluble) for when I travel. I have the worst luck with hotel room coffee (yuck!) so with these packets I have a sure thing since I only have to add water and milk.
What is your favorite summer drink?
Note: I do not work for Starbucks nor do I get anything from them except for the coffee I purchase. I just like them, ha!