I live in an oven during the summer (Phoenix) where the temps easily reach 110 during the day and later in the summer will go up to 120's. So I knew it was a bit of a gamble when I ordered my gummy vitamins online last week. I thought I'd throw caution to the wind and give it a chance, hoping I'd catch the mailman before they melted into a puddle on my porch.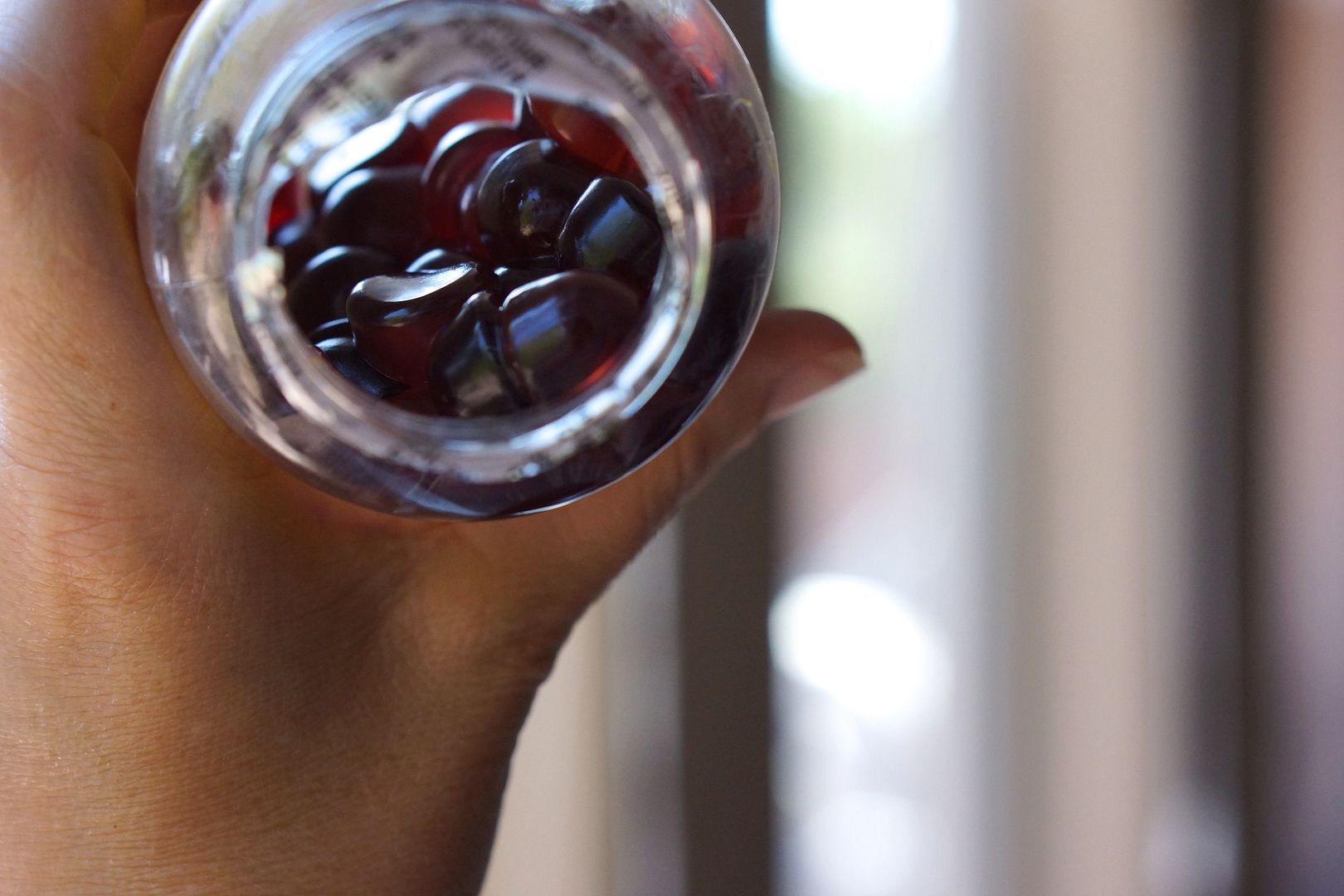 Well, I was fast but not fast enough. Two of my four bottles of gummy vitamins were melting into a big gooey ball when I opened the box.
Here's what I did to save them.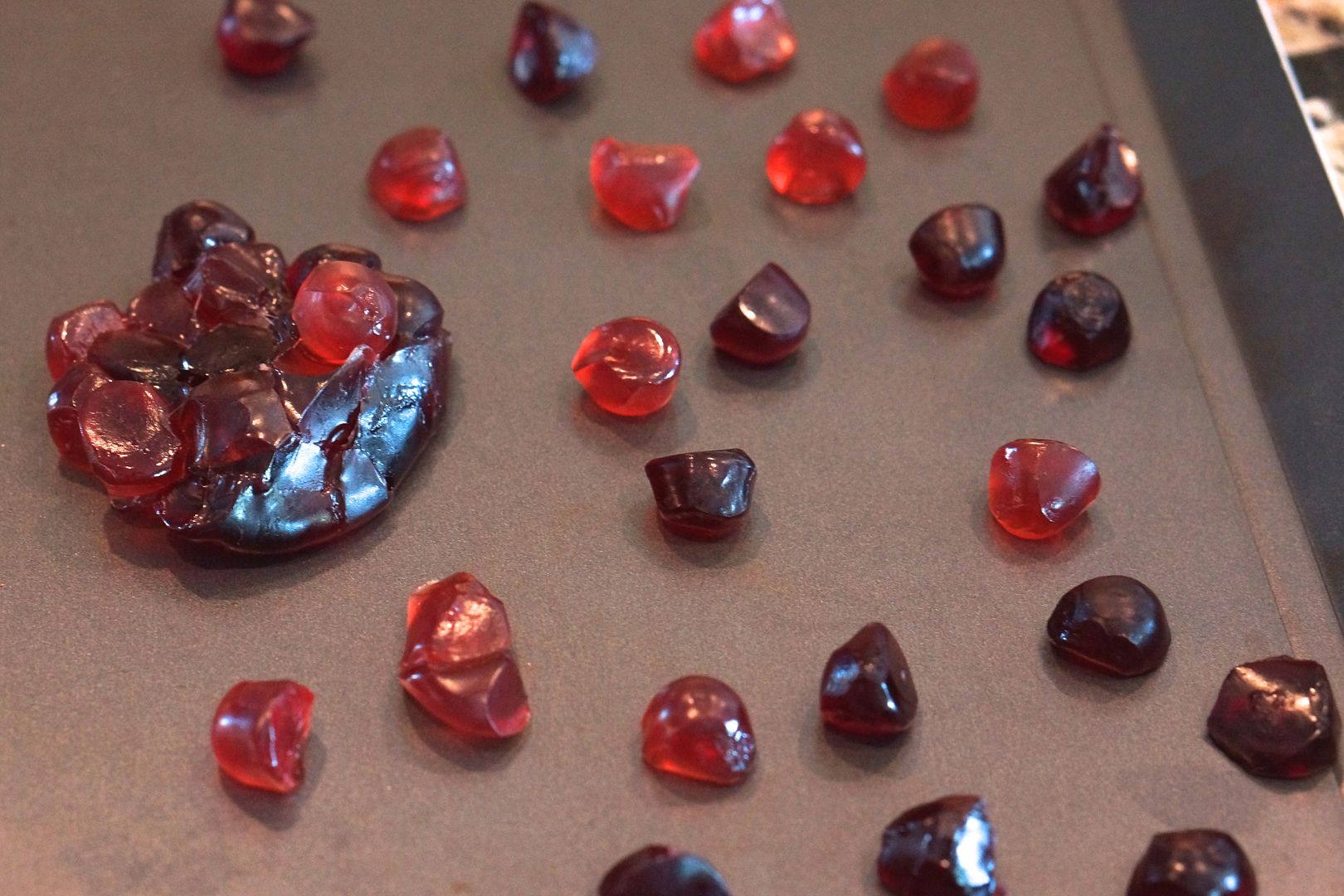 While they were still hot/warm (this is key) I opened the bottles, shook/pried out the blog of gummies and separated them on a cookie sheet. I let them chill in the refrigerator for a few minutes before putting them back into the bottles.
Hooray!
I was able to save them all (get them all separated) although a couple stayed as pairs, which is no big deal since I take 2 at a time anyway.
For more on my gummy vitamin (aka candy) obsession go here.
*I will add that if you live in an oven-land like I do even the store vitamins can be gooey messes too. Always check the bottles carefully before purchasing.