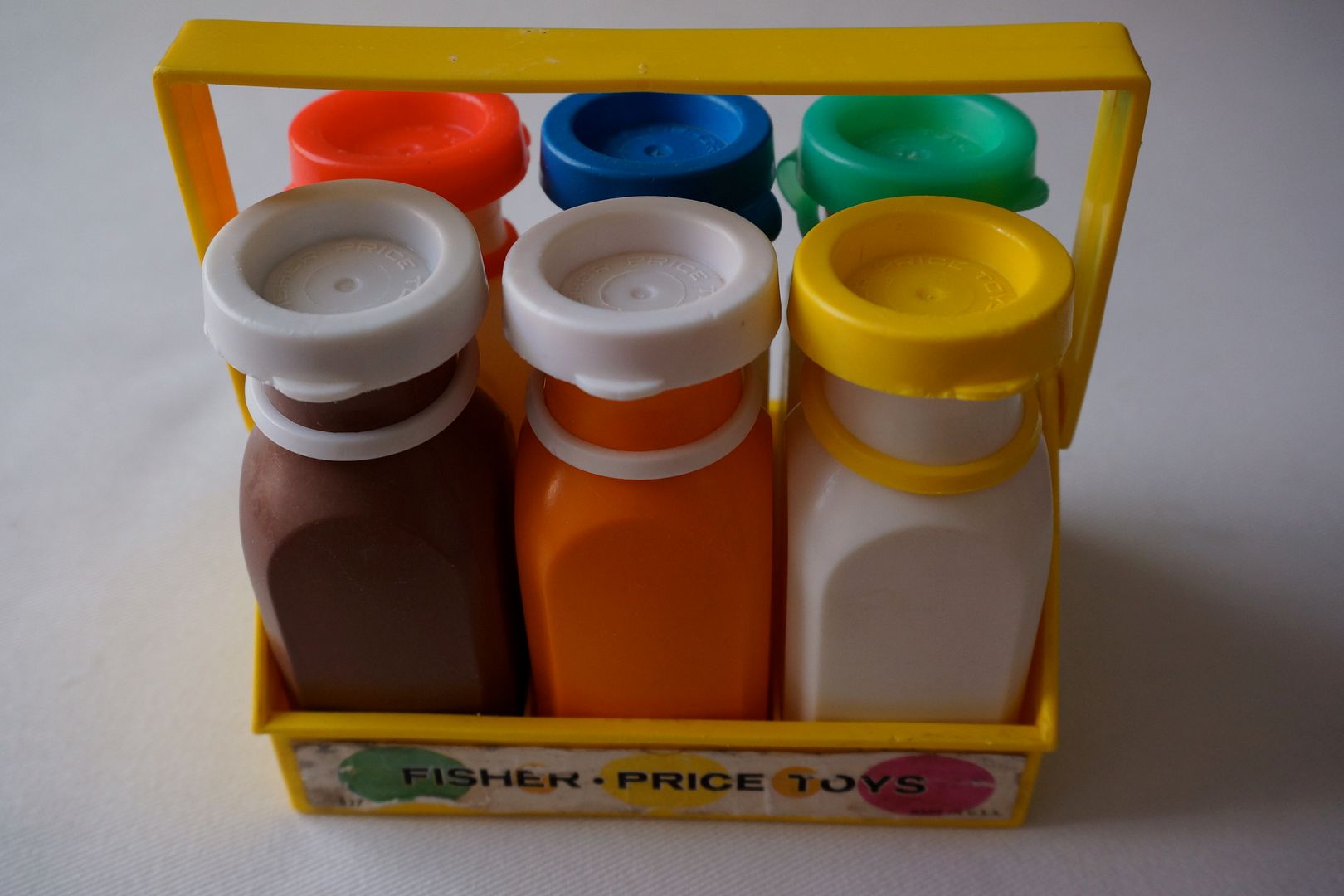 Today on Fisher Price Friday I thought we'd go down the food isle. It's the #637 Milk Carrier. This little toy was made from 1966-1985 although there were some changes to the bottles from 1983-1985. The toy was designed for children ages 1-5. I can tell you that my 1.5 year old absolutely loves these bottles. She brings them to me one at a time for me to take the top off, for some reason she prefers them open. :) They also make a great tub toy, just keep the carrier out of the water (it has stickers on the sides).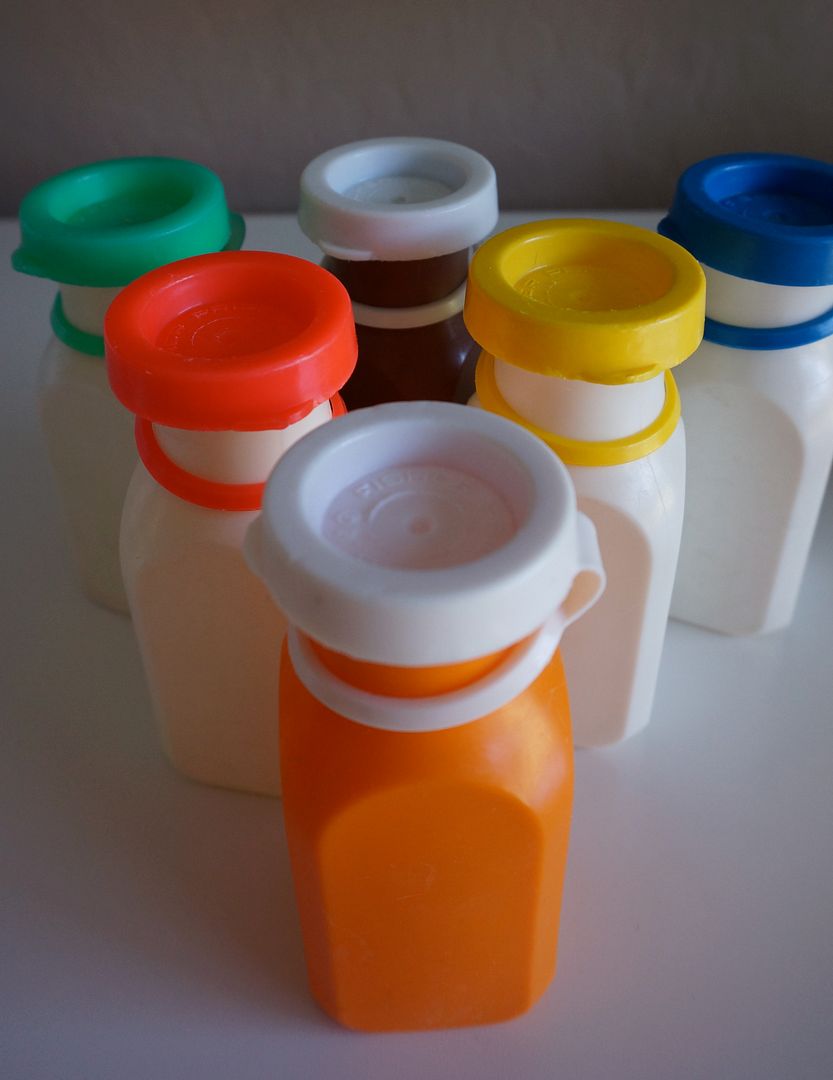 The set includes 6 plastic "milk" bottles. Four of the bottles are white with blue, green, red and yellow lids. There is also an orange bottle with a white lid which is "orange juice". Finally a brown "chocolate milk" bottle with a white lid. Starting in 1983 they swapped out the orange juice for a red "fruit punch" bottle.
The yellow carrier has six sections for the bottles to fit into and a plastic handle.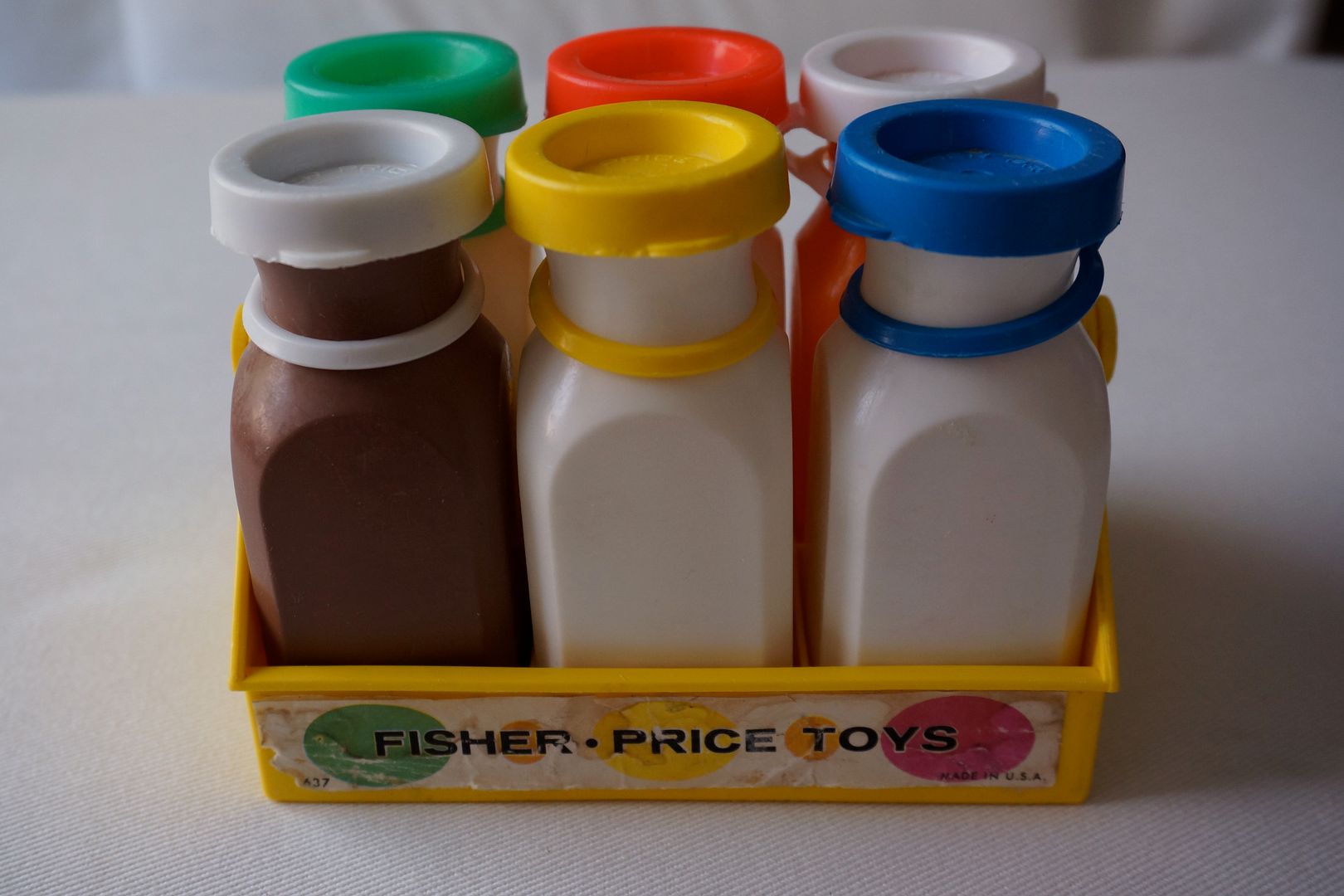 Each side of the carrier has a lithograph with Fisher-Price Toys on it.
It's a favorite toy around my house. Did you play with the milk bottles when you were a kid?
Note: There are other vintage FP toys that had the same (or similar) milk bottles. Including #131 Milk Wagon (1964-1972), #2104 Shopping List (1990), #2015 Deluxe Shopping Basket (1990-1996) and a few more from the 1990's.