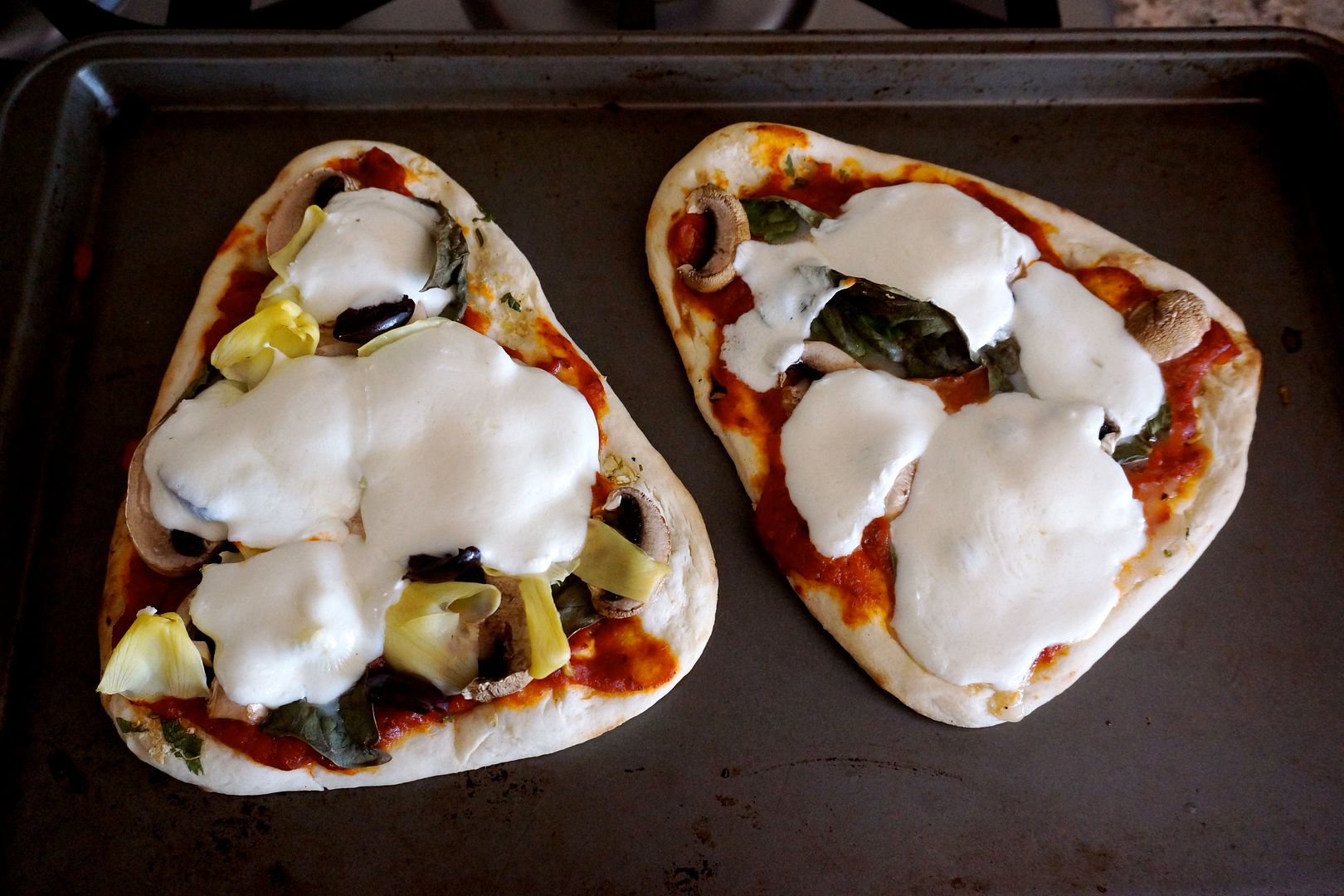 Don't these look wonderful? I have a quick and easy way to make them at home.
I have to admit that this wasn't my brilliant idea, it was Trader Joe's. I bought their Garlic Naan (frozen, package of 4) and some pizza sauce and we were set. They are a perfect size for personal pizzas and they work right out of the package!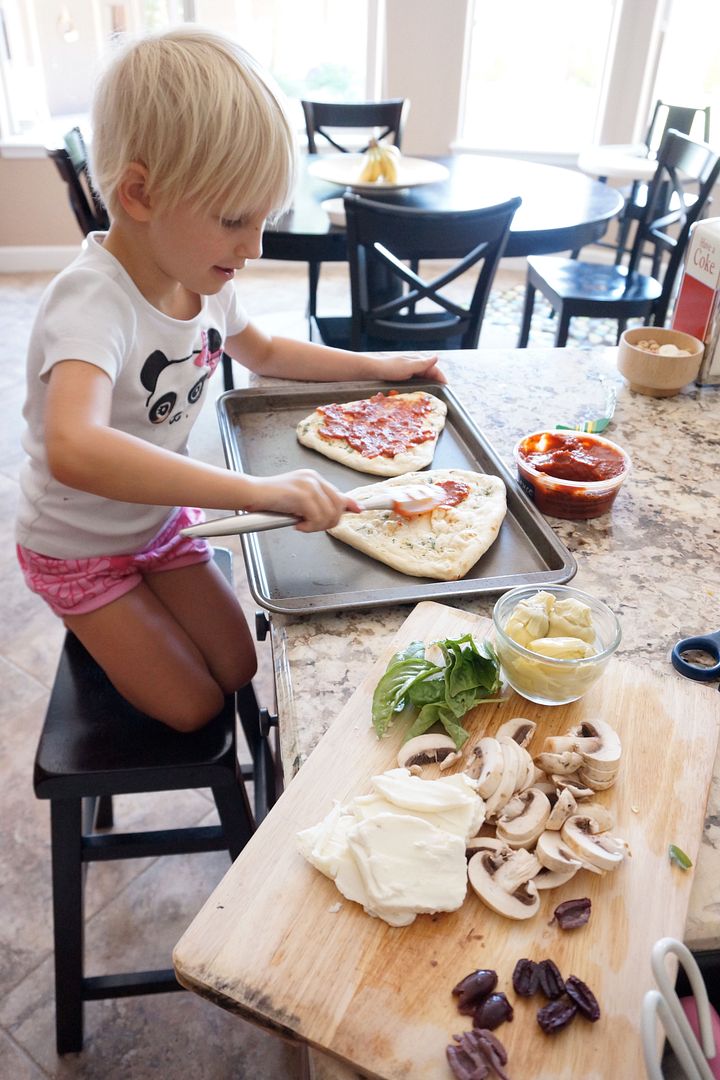 My daughter helped "decorate" the pizzas with sauce, fresh veggies (basil, mushrooms), artichoke hearts, kalamata olives and thick slices of mozzarella cheese.
We baked them at 400 degrees for about 15 minutes.
Viola! Easy, fresh and yummy pizza! The garlic in the naan adds just the perfect touch. Give it a try and let me know what you think.