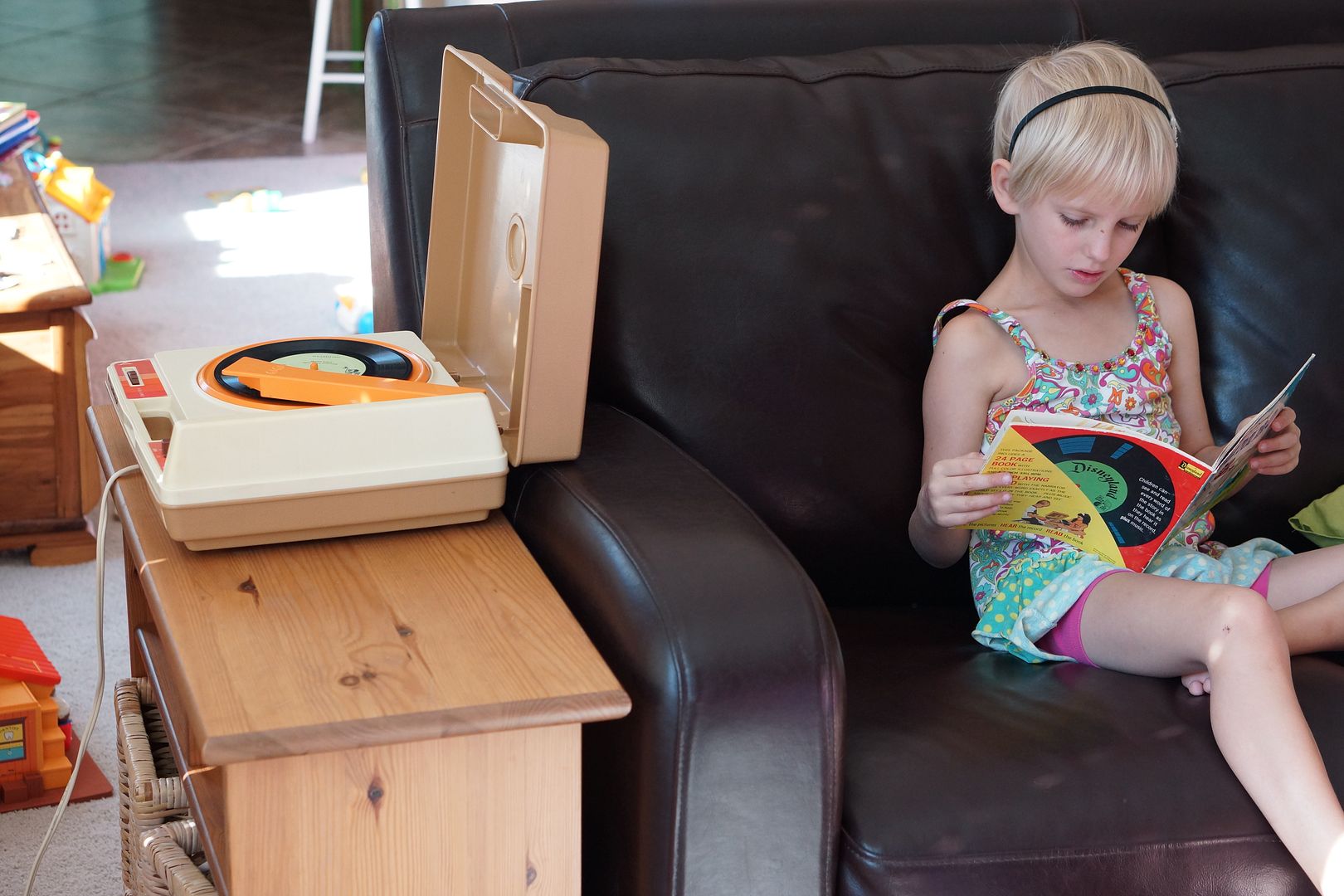 My little ones started our day playing records so I thought I'd share our toy with you today on Fisher Price Friday. The Fisher Price Phonograph #825 was made between 1979-1989. It is made of lightweight plastic and comes with its own built in carrying case.
The phonograph is made of a very 1970's appropriate tan, orange and beige combo. The 1985-1989 version was a very 1980's appropriate white and blue combo.
The phonograph can play either 33 or 45 records. You change between the speeds with a sliding switch.
We've been collecting records from antique and secondhand stores. Not all records are equal as my girls have learned, many skip and require a little help to keep playing.
It has a volume control slide and 4 inch built in speakers for not-so-bad sound. ;)
The phonograph plays with a needle, which is the tricky part to these older toys. The needles eventually need to be replaced and finding one can be a challenge. Fortunately our phonograph came with a working needle!
The bottom of the case has a space to wind and store the power cord. It also has the Fisher Price identification and toy number.