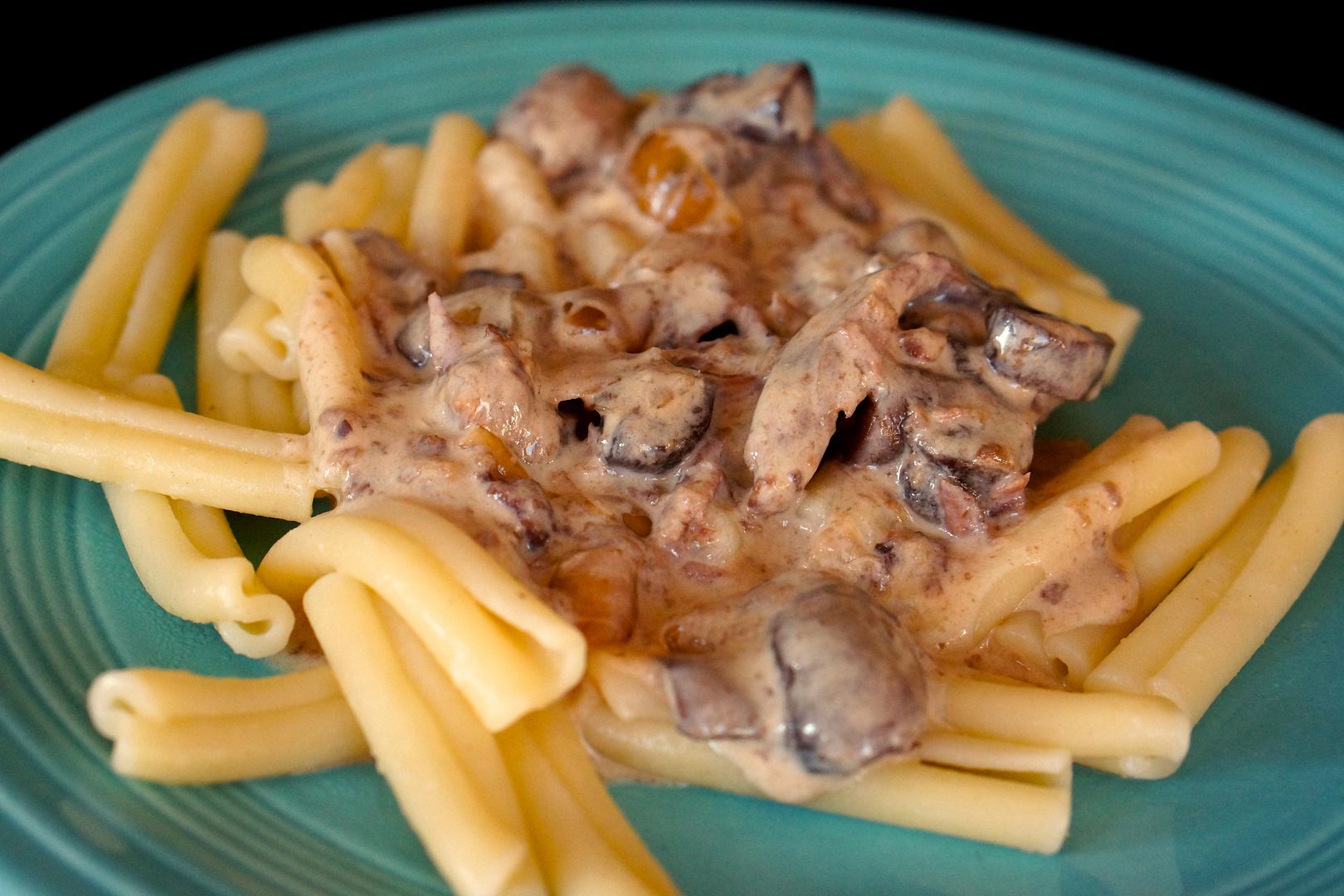 We've had some crazy weather the last couple of days here in Phoenix. Heavy rains, dark clouds and flash floods! It is the perfect type of weather to make a crockpot dinner. We are fans of beef stroganoff but I don't make it very often because it is too time consuming. However, this recipe was super easy (10 min prep) and not too high in calories so it is perfect. And....the best news of all it tasted great!
Crockpot Beef Stroganoff
adapted
from
Taste of Home
Ingredients
1-2 beef top round steaks (original recipe called for 1.5 lbs but I used only 10 oz)
1/3 cup all-purpose flour
1-1/2 teaspoons salt
1/2 teaspoon ground mustard (I didn't have any, used regular mustard)
1/8 teaspoon pepper
1 medium onion, sliced and separated into rings
1 box fresh mushroom, sliced thickly (each mushroom into 2-3 pieces)
10 ounces organic beef broth
1 cup sour cream
*optional: Hot cooked noodles
Directions
1. Cut round steaks into 3x1/2-in. strips. In a shallow bowl, mix flour, salt, mustard and pepper. Add beef in batches; toss to coat.
2. In a slow cooker, layer onion, mushrooms and beef. Pour broth over top. Cook, covered on low 6-7 hours or until meat is tender. Just before serving, stir in sour cream. Serve with noodles.
Yield: 4-5 servings.