My family has been visiting Zion National Park the past week so it seemed a perfect opportunity to share this little vintage book with you. It's the Fisher Price Field Guide, from the #920 Hiking Set. The hiking set was produced from 1980-1984 and had quite a few cute little pieces besides the guide. It came with a canteen, whistle, compass, telescope, flashlight and a belt with clips to hang everything on.
Sadly I don't have those pieces, but I do have the lovely little Field Guide. The field guide has 20 pages and an iron on transfer. The topics in the book include: plants, rocks, insects, birds, a compass (instructions), fish, pond life, sea life, animals, and telescope (instructions).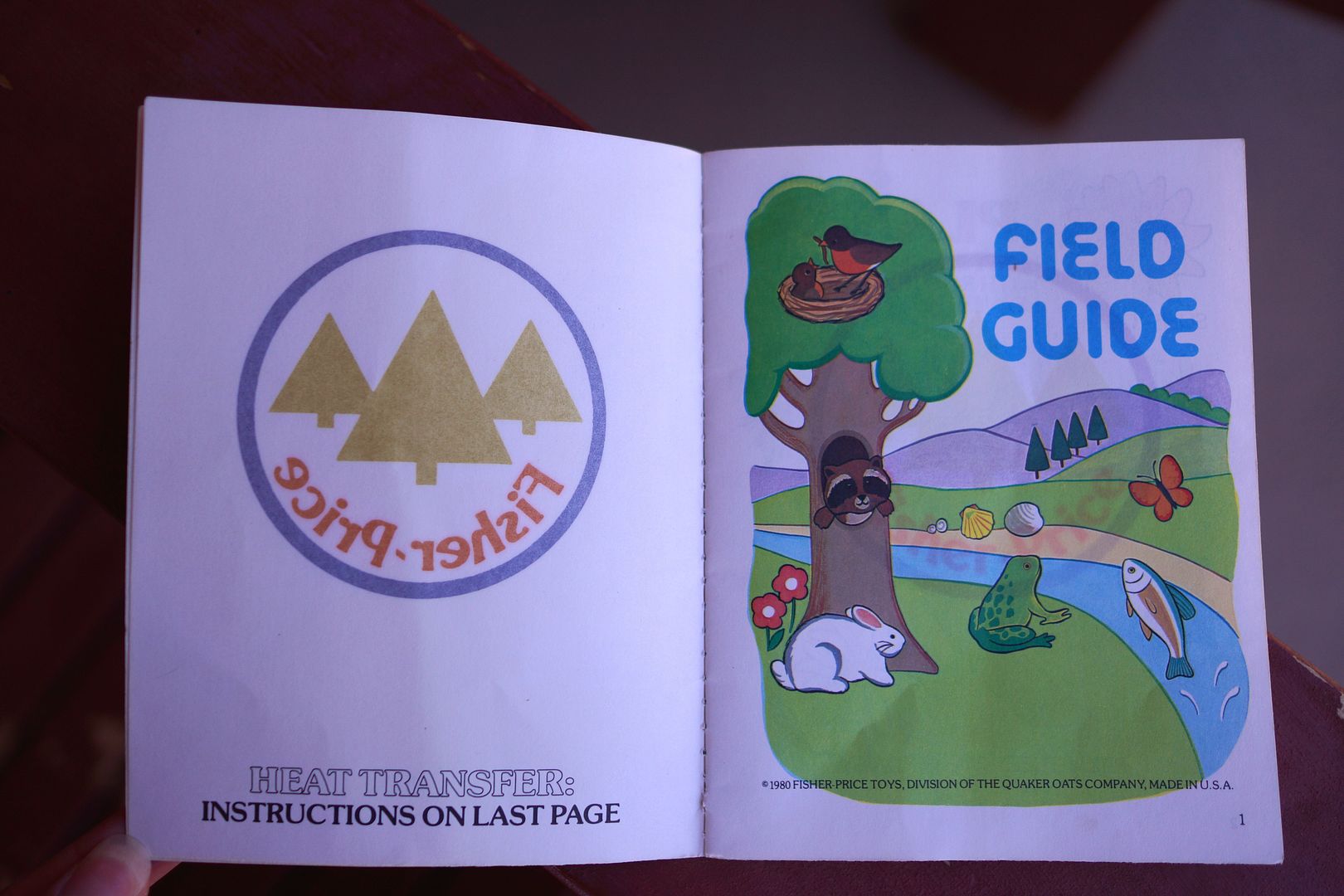 The iron-on is on the left. Do you think it would still work 34 years later?
My girls favorite page was animals, which was very fitting during our "hike" into Zion. They identified deer and (many) squirrels from the book. My youngest really wanted to find a rabbit, but sadly not on this hike.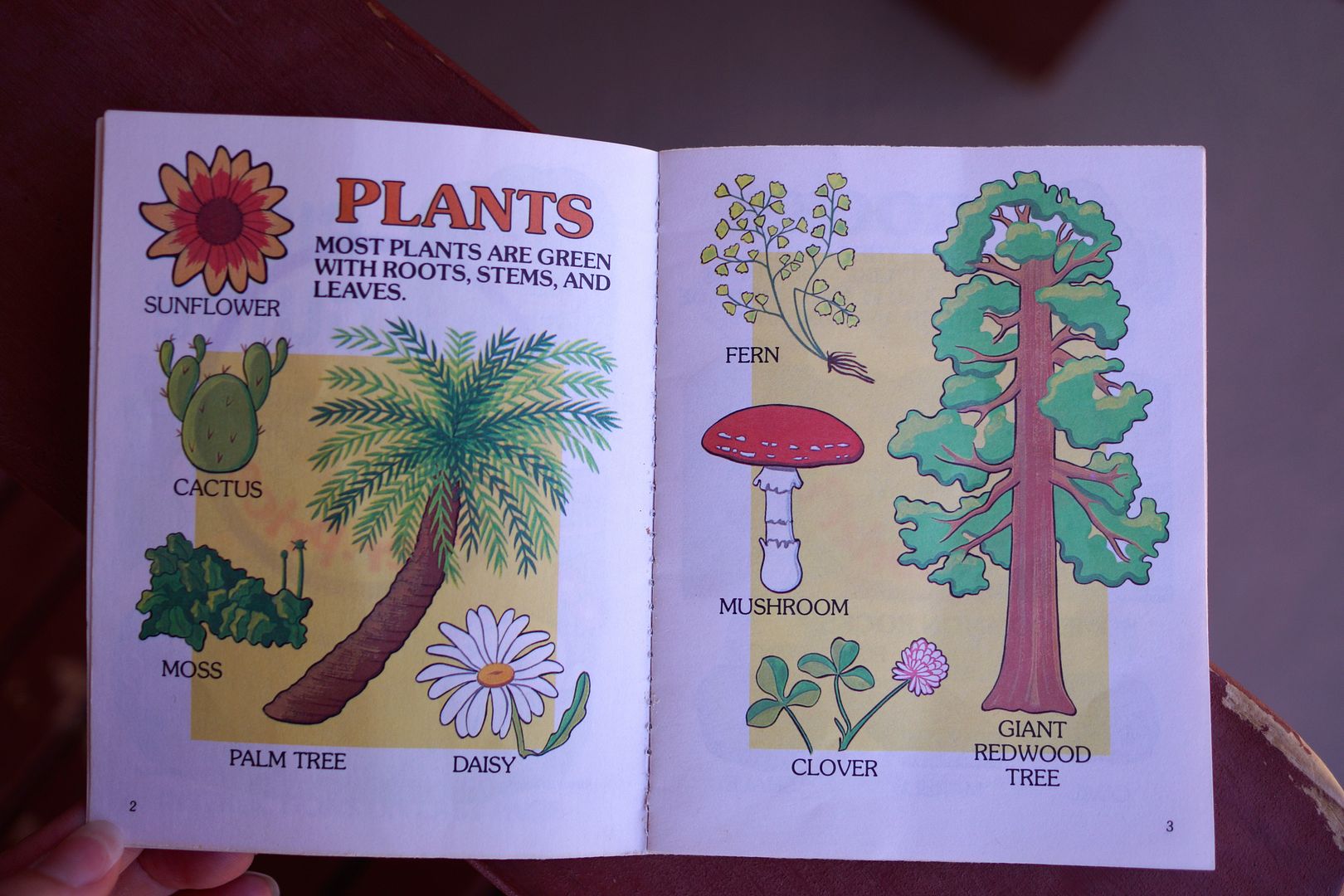 My oldest daughter spent quite a bit of time on these pages, she was certain she saw all of them during our hike (even a palm tree, ha!).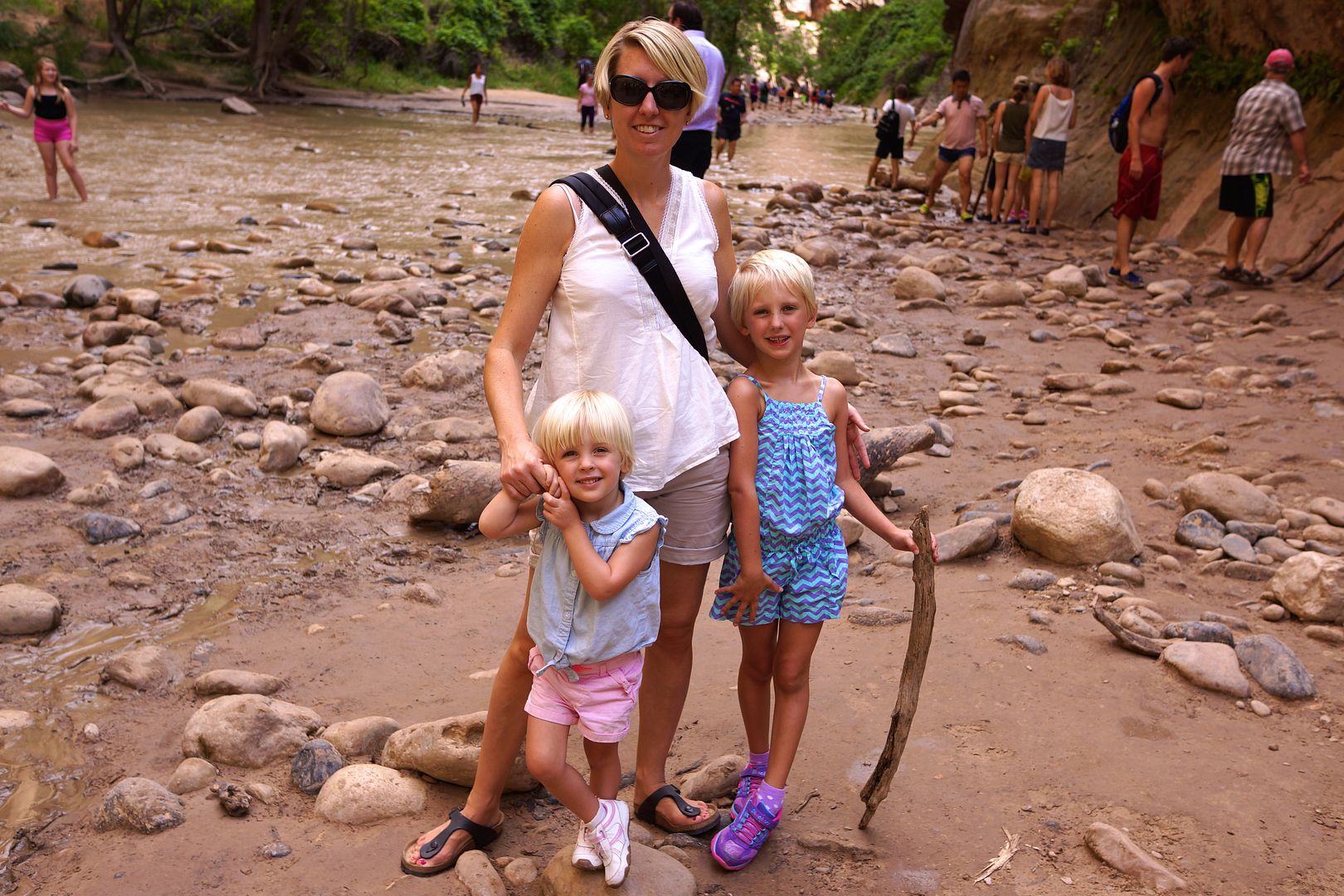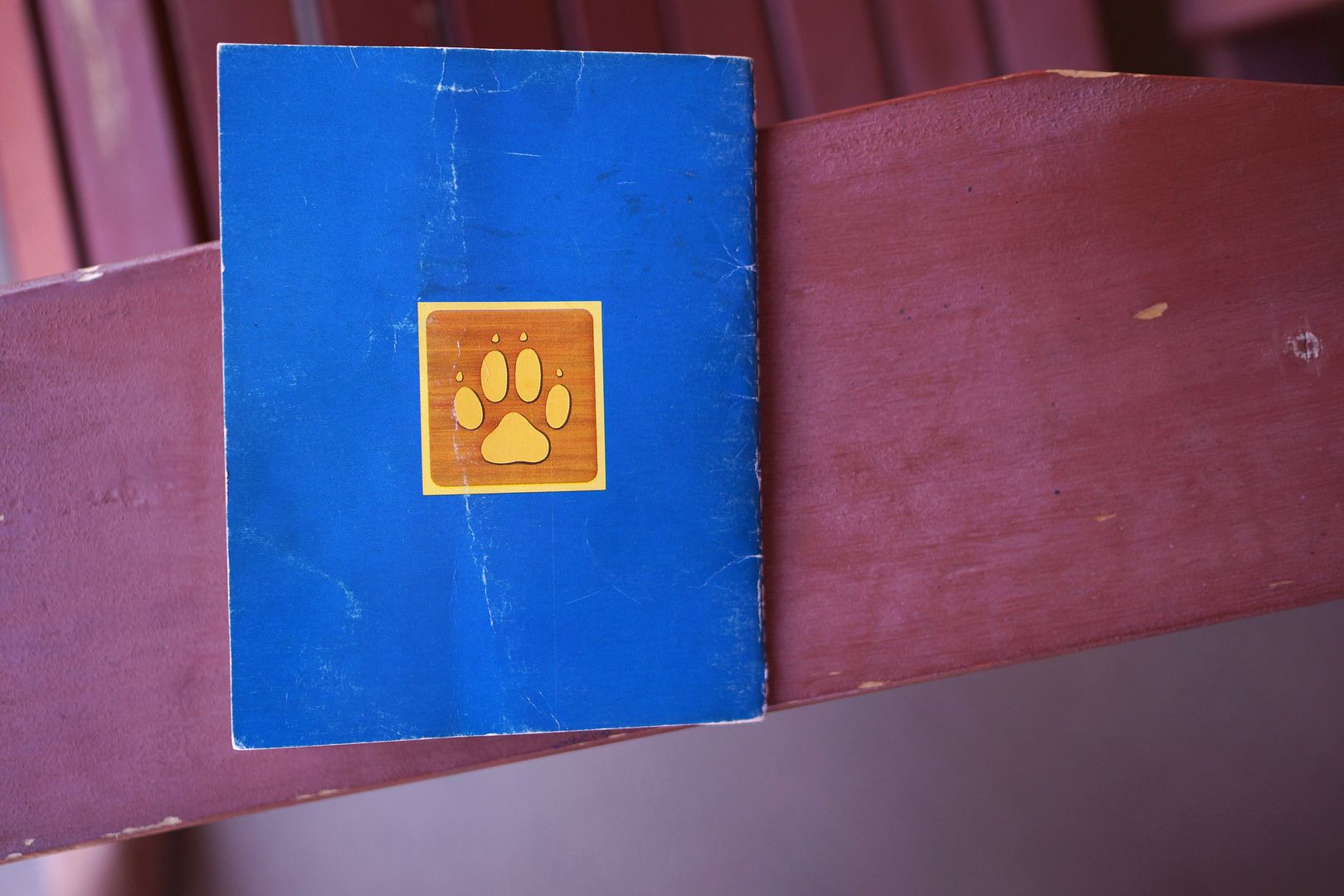 Love this tiny little guide. Happy hiking everyone!