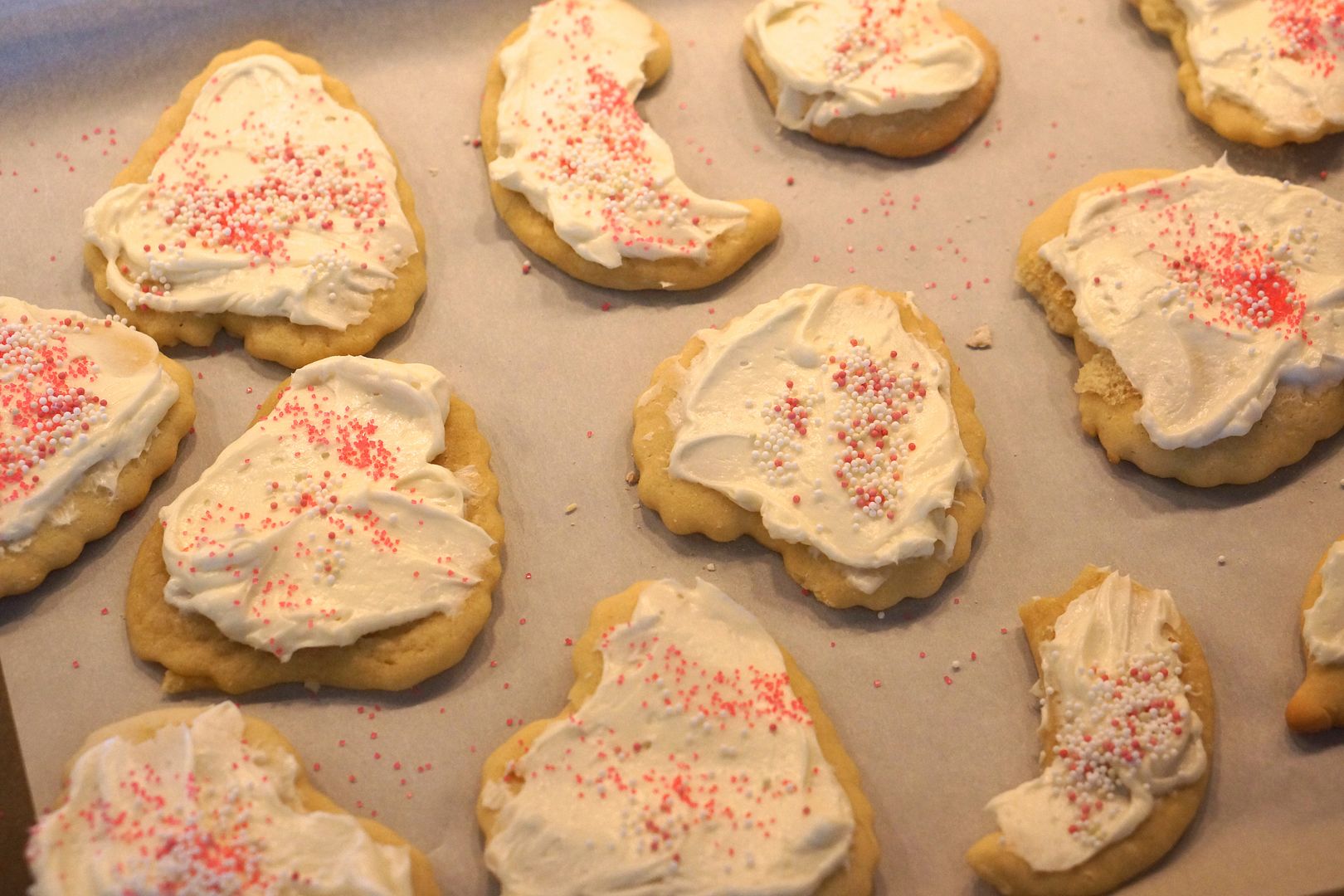 Last week I needed to make 6 cookies ("C" week) for my daughter's pre-school class. I should have made my consistently popular Chocolate Chip Oatmeal Raisin (lactation) Cookies but instead I decided to throw caution to the wind and try a brand new recipe. I made a soft sugar cookie recipe that left me with dozens and dozens of cookies (sigh). I sent them to school frosting-free (these were 3 year olds after-all!) but promised my girls that we'd frost the rest that weekend. Not wanting to make a typical sugar frosting I did some more research to find a new cream cheese frosting recipe (you know, because cheese is healthy, ha!).
Which led to my next problem.
My husband and I have been counting calories and using the myfitnesspal app for the last couple of months. At the same time we've been attempting to fatten up our skinny little children. Let's just say these are difficult goals to achieve at the same time. ;) This particular recipe is fabulous for the girls but not so much for me. However, the frosting is SO yummy that it is difficult to resist.
You see it has the normal cream cheese frosting ingredients with a special indulgent twist. Heavy Cream. Oh yes, you can't go wrong with heavy cream.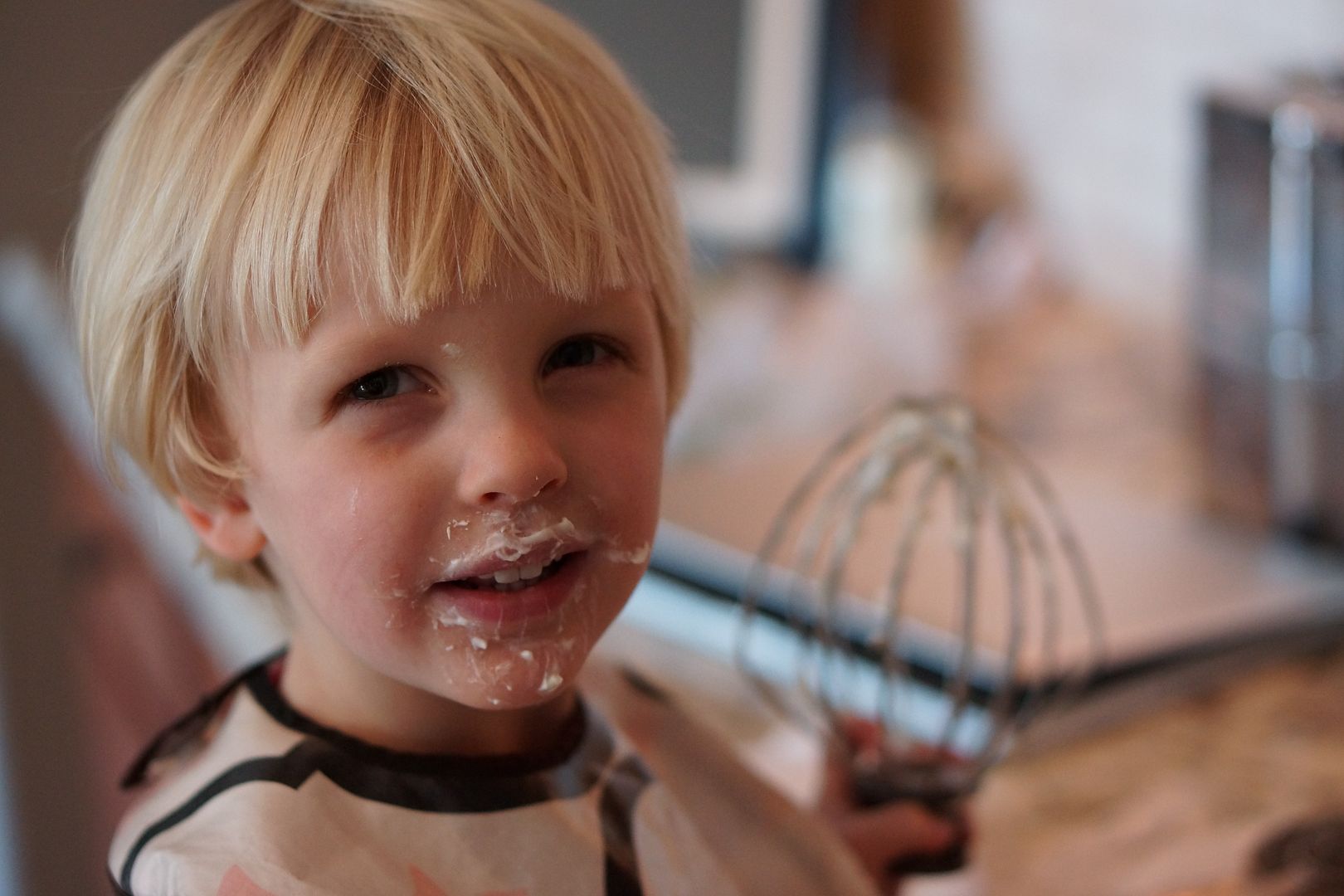 Heavy Cream Cheese Frosting
8oz cream cheese, room temperature
3/4 cup powdered sugar
1/2 teaspoon vanilla
1/2 cup heavy cream, cold.
Beat the cheese, sugar and vanilla until smooth and fluffy. In a separate bowl, beat the heavy cream to nearly stiff peaks, then add the whipped cream into the cheese mixture and quickly and briefly beat to combine. Do not over beat.
You can store the frosting in the refrigerator, it stays creamy and easily spreadable.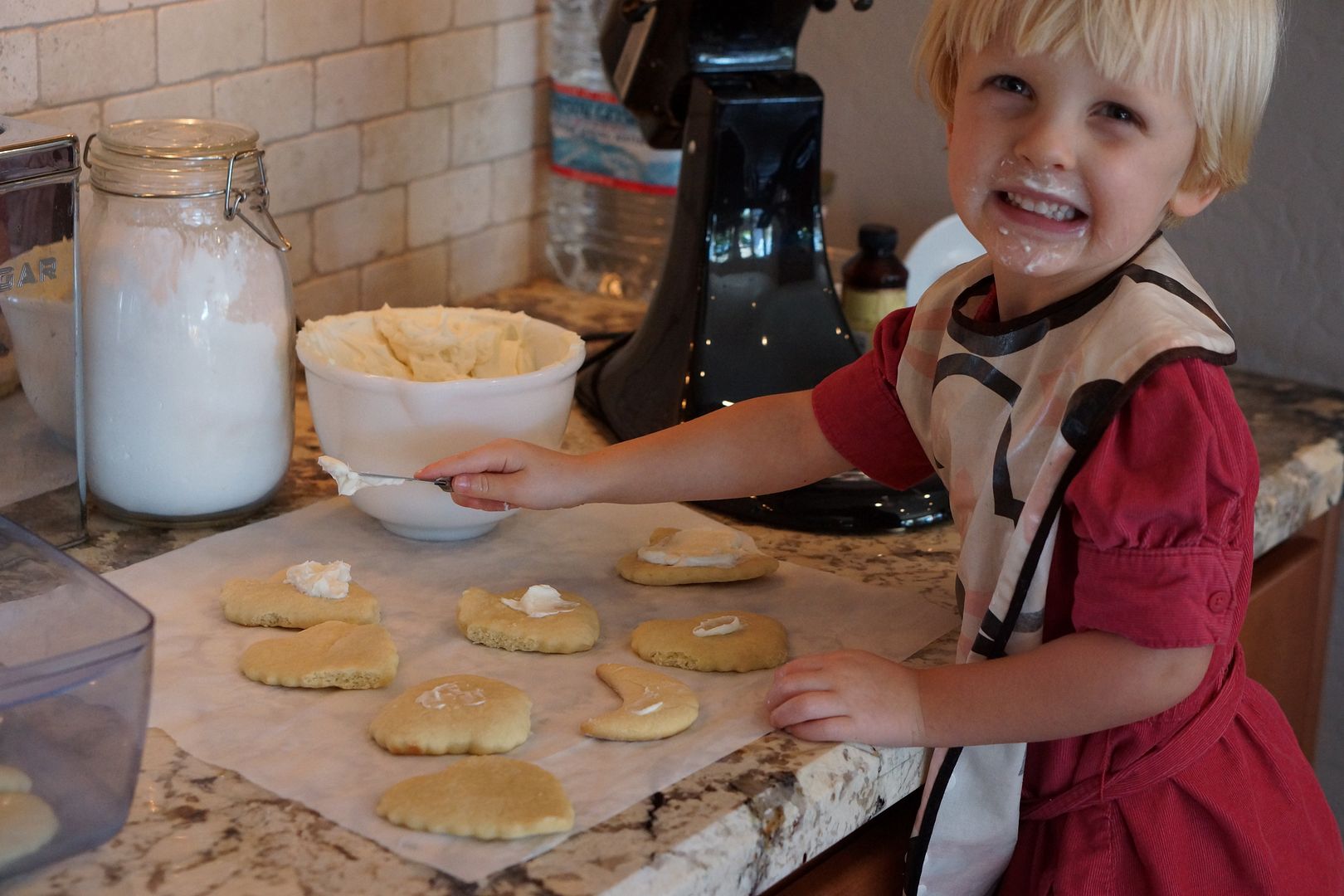 So give it a try. It would be lovely on a cake, cinnamon rolls or even toast! Or you know, on a spoon. :)
Enjoy! (and no, I didn't calorie count either the cookie recipe or the frosting!!)