Time to show you another vintage Fisher Price book, this time a coloring book. Farm Time Fun a Story to Color. Copyright 1986 this sweet little coloring book is filled with familiar Fisher Price Little People characters including Timmy, Penny, Lucky (dog), Father (molded hair dad) and Mother (ponytail mom). Other characters are named later in the book including Ted (happy boy with hat), Missy (girl with braids), Aunt Liz (mom with bun) and Uncle Jack (farmer).
The book came with stickers (the kind you lick) to put on specific spaces in the coloring book.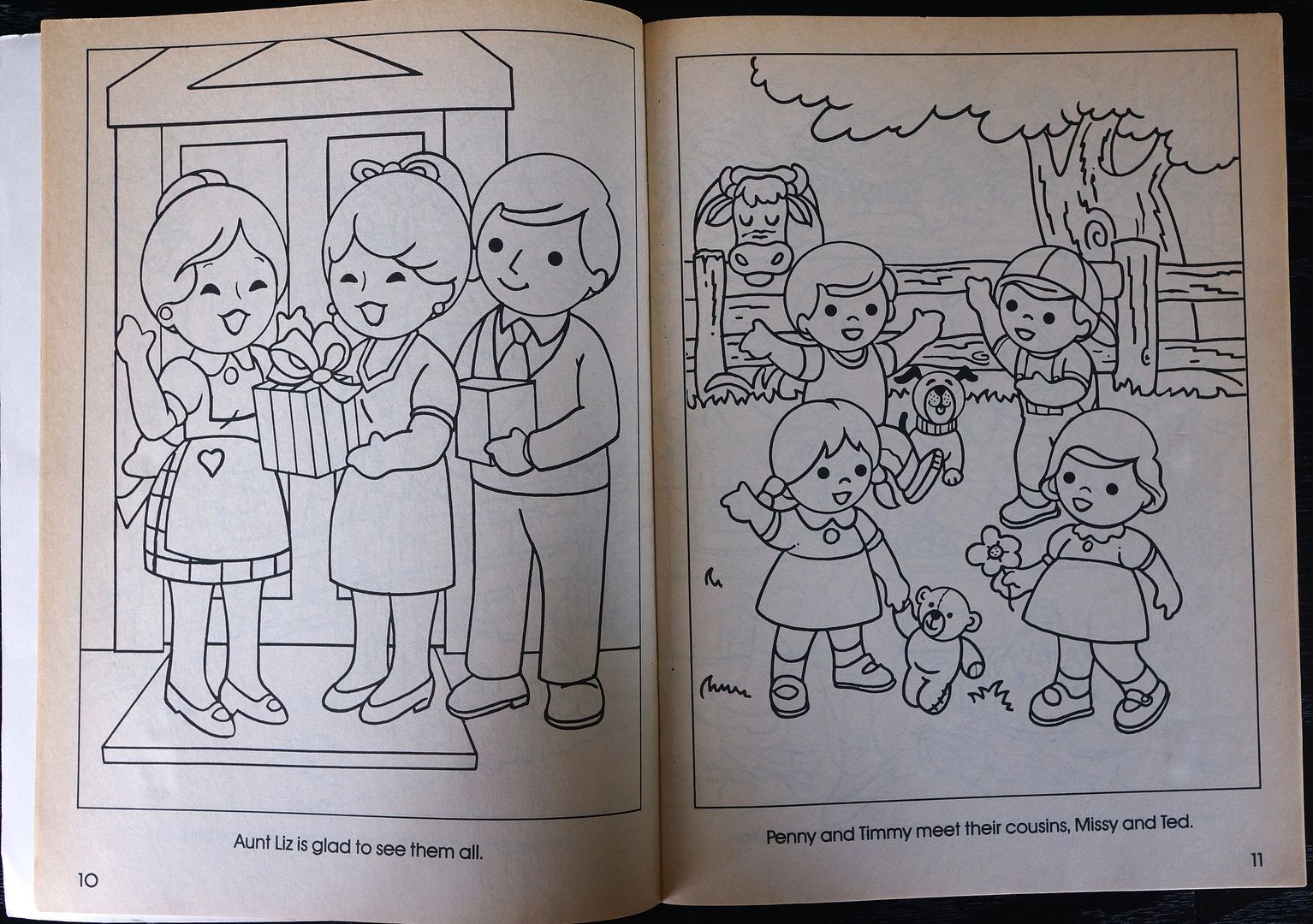 The coloring pages tell a story about the family's visit to see relatives on the farm.
How cute are these drawings? Got to love grownups dancing at a barn dance with the kids watching above.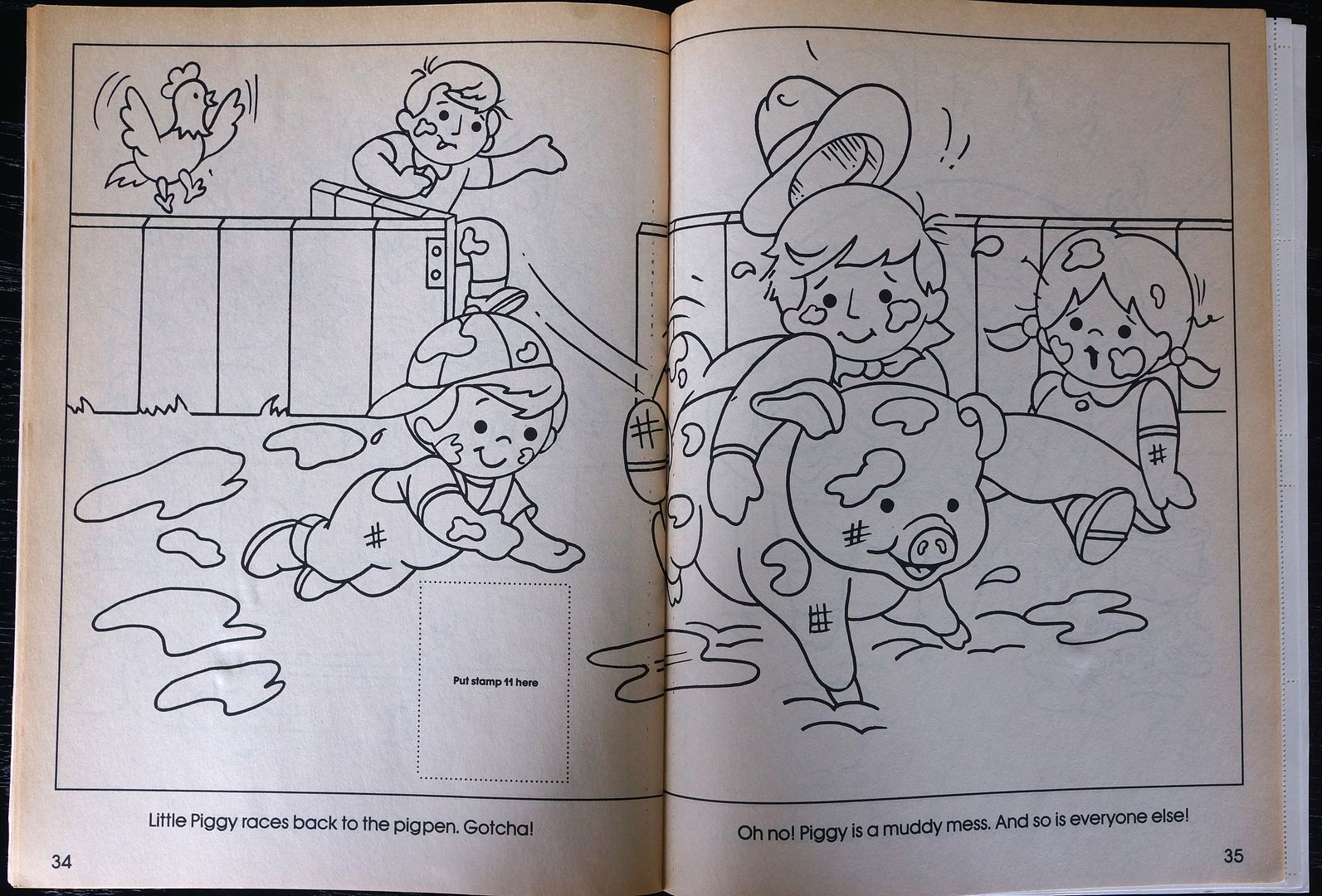 The kids have lots of fun adventures on the farm with animals that also look like the familiar FP Farm pieces. :)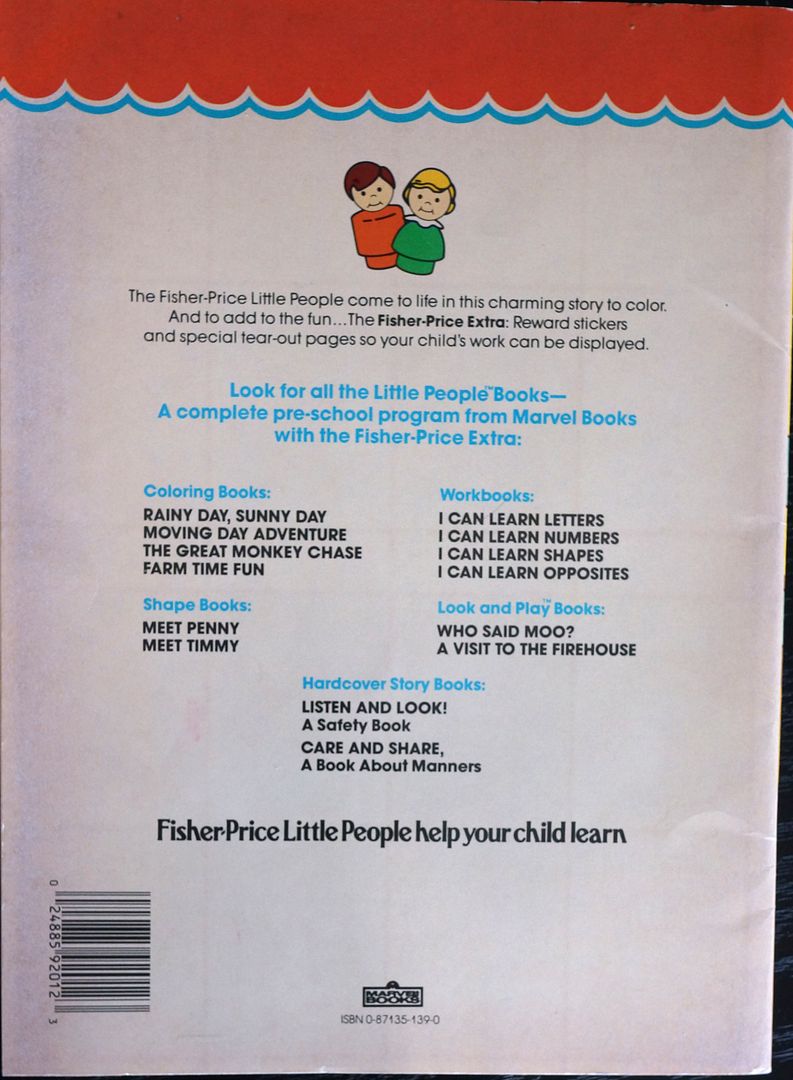 I find it amazing that this almost 30 year old book is still in new condition. I plan on giving it to my oldest for her birthday this month. She'll do a lovely job coloring it in. We may have to use glue on the stickers instead of licking them though since she said "yuck" when hearing old stickers worked with spit. ;)
For more Fisher Price Activity Books Check Out: