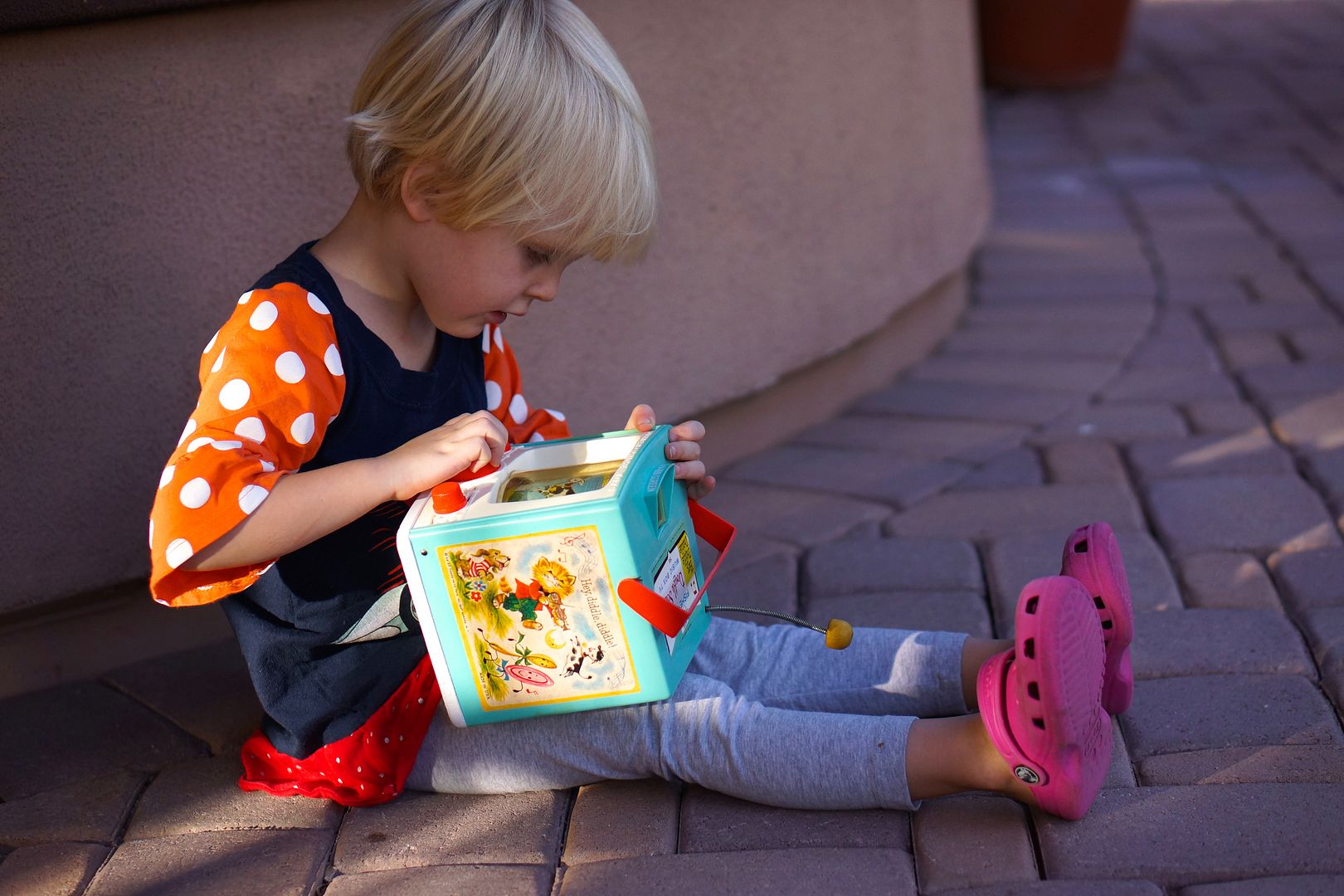 I have more music for you today on Fisher Price Friday. It's the Hey Diddle Diddle Double Screen TV Music Box #196. That is a long name! Not to be confused with Mary Had a Little Lamb Double Screen TV Music Box #195 (1965-1968) which is the same size but yellow instead of turquoise. Both are designed for children ages 2-6. My 3 year old loves it!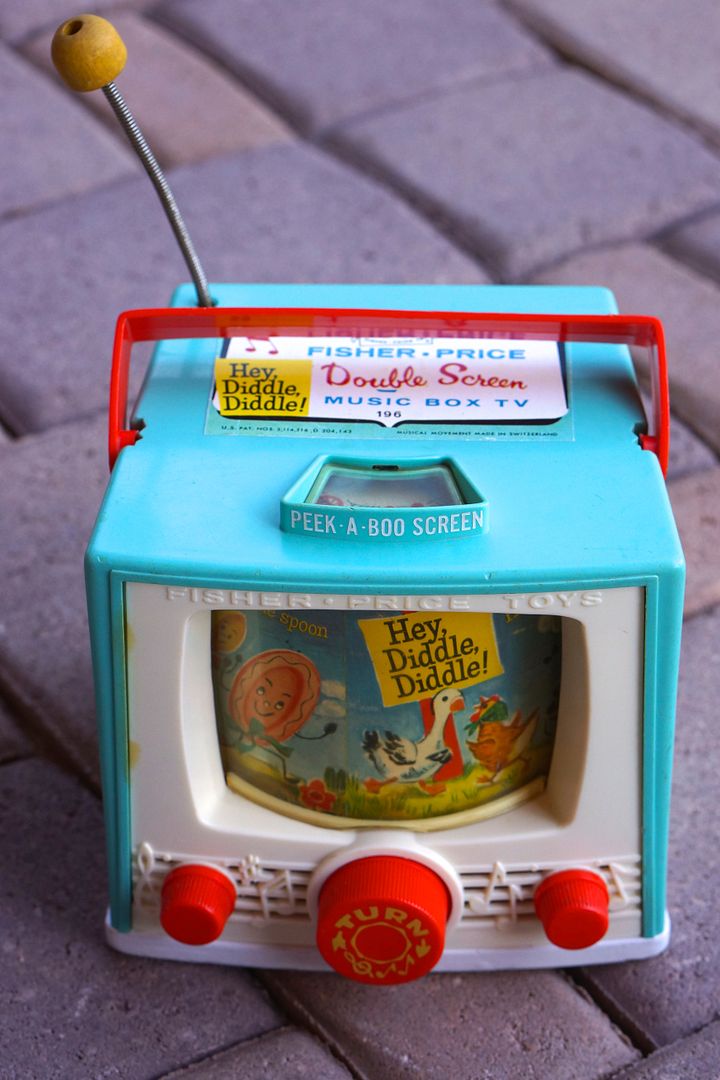 Made from 1964-1970 this "tv" music box is a realistic looking television shape with knobs, antenna and screen. The large knob winds the music box and the two smaller knobs make clicking noises. The top of the antenna has a yellow wooden bead on it.
It has a turquoise and white plastic body and a white wood base and plays "Hey Diddle Diddle" while drawings of familiar nursery rhymes pass by.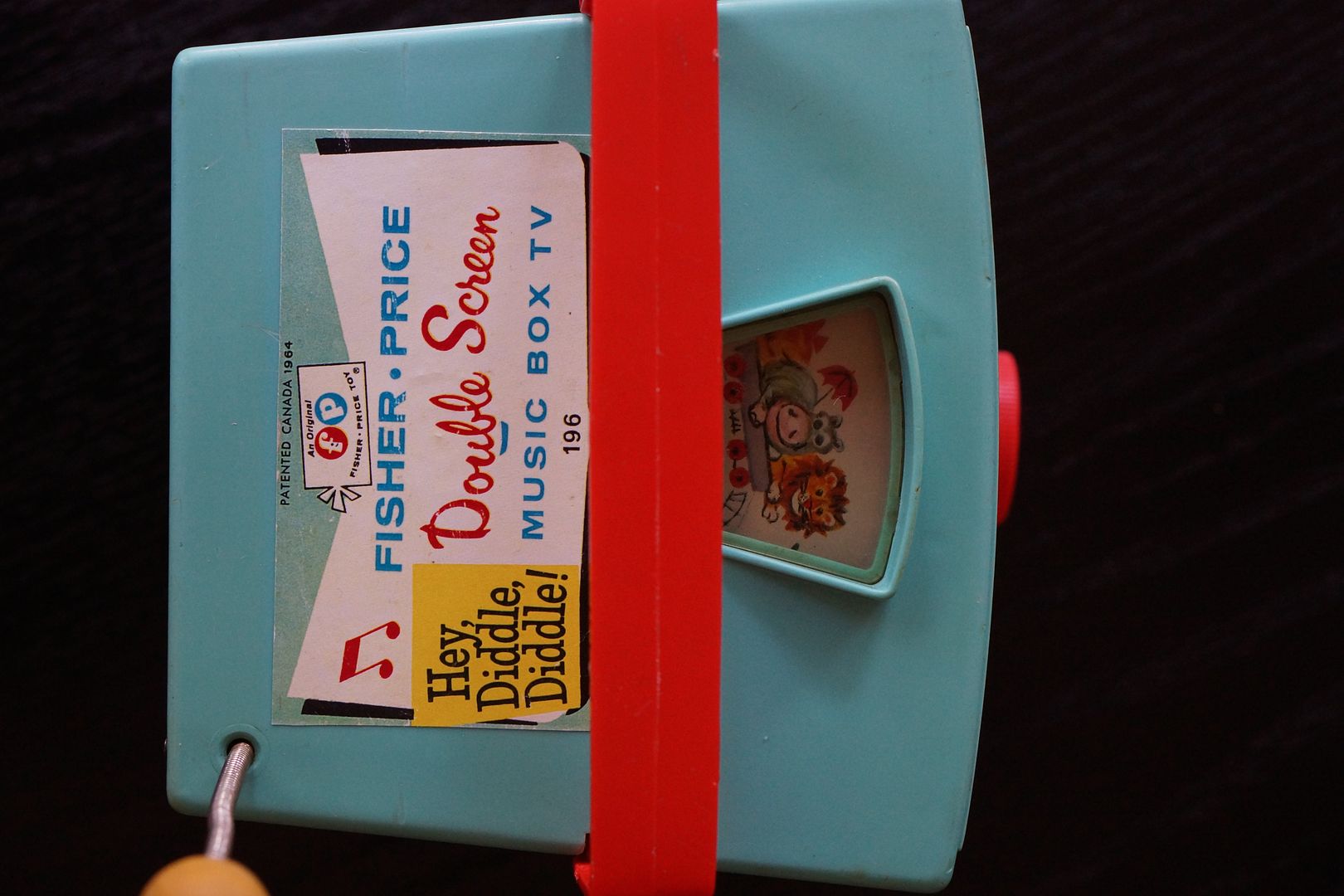 The box has an extra feature of having a "peek-a-boo" screen on the top of the box. This smaller screen is closer to the size of the familiar "radio" toys and also has drawings going by as the music plays.
Each side of the music box has the same lithograph of the cow jumping over the moon, spoon running with the dish, cat and the fiddle, etc. Basically everything in the Hey Diddle Diddle nursery rhyme!
There was an alternative version made only in 1964 which had Mother Goose, Mary and her Lamb, a school, boy, girl and a castle.
Our fabulous little music box was a gift from an amazing and generous former worker at the Fisher Price plant. He tuned it up for us and everything! This particular music box was difficult to find, at least in good condition. They tend to be either missing lithographs and/or the handles. So I was thrilled to have such a beautiful box in great condition.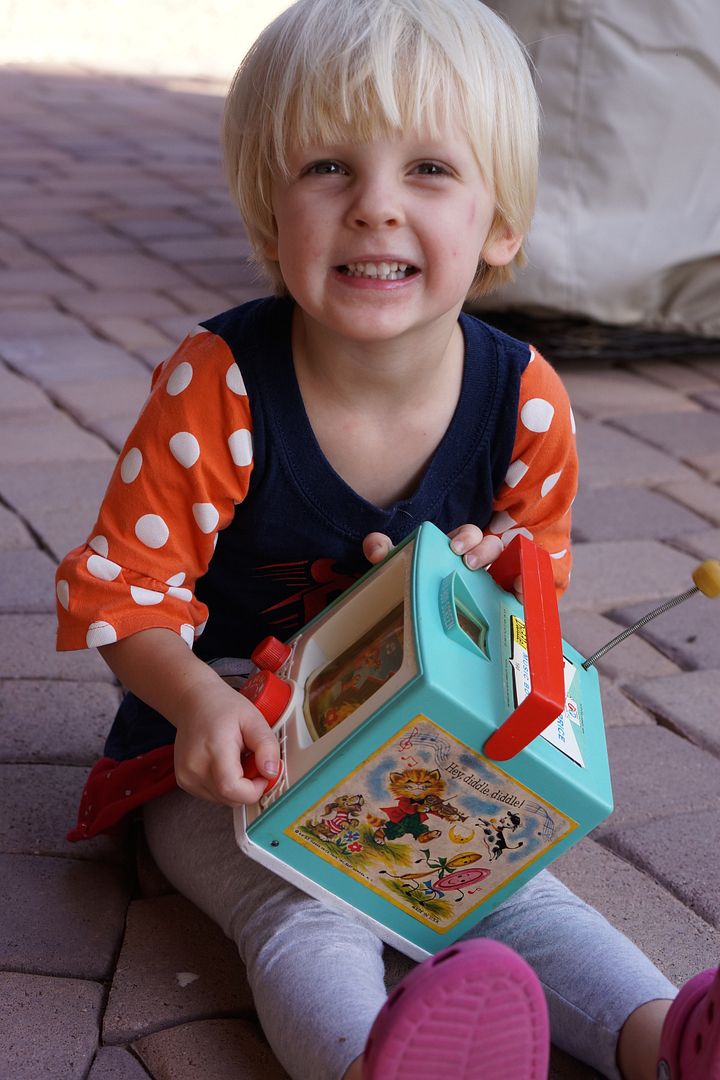 But not as happy as this little girl!
For More Music Boxes Check Out: