I've got a new crock pot recipe to share. I continue to be obsessed with Tasty and their enthralling cooking videos and so I had to give this one a try. I was pleasantly surprised that the chicken tasted just like the Shoyu Chicken I regularly ate while living in Hawaii. The vegetables were a nice addition since I had everything done at one time (in one crockpot), but just chicken alone with the sauce would be wonderful too (double the chicken/sauce ingredients).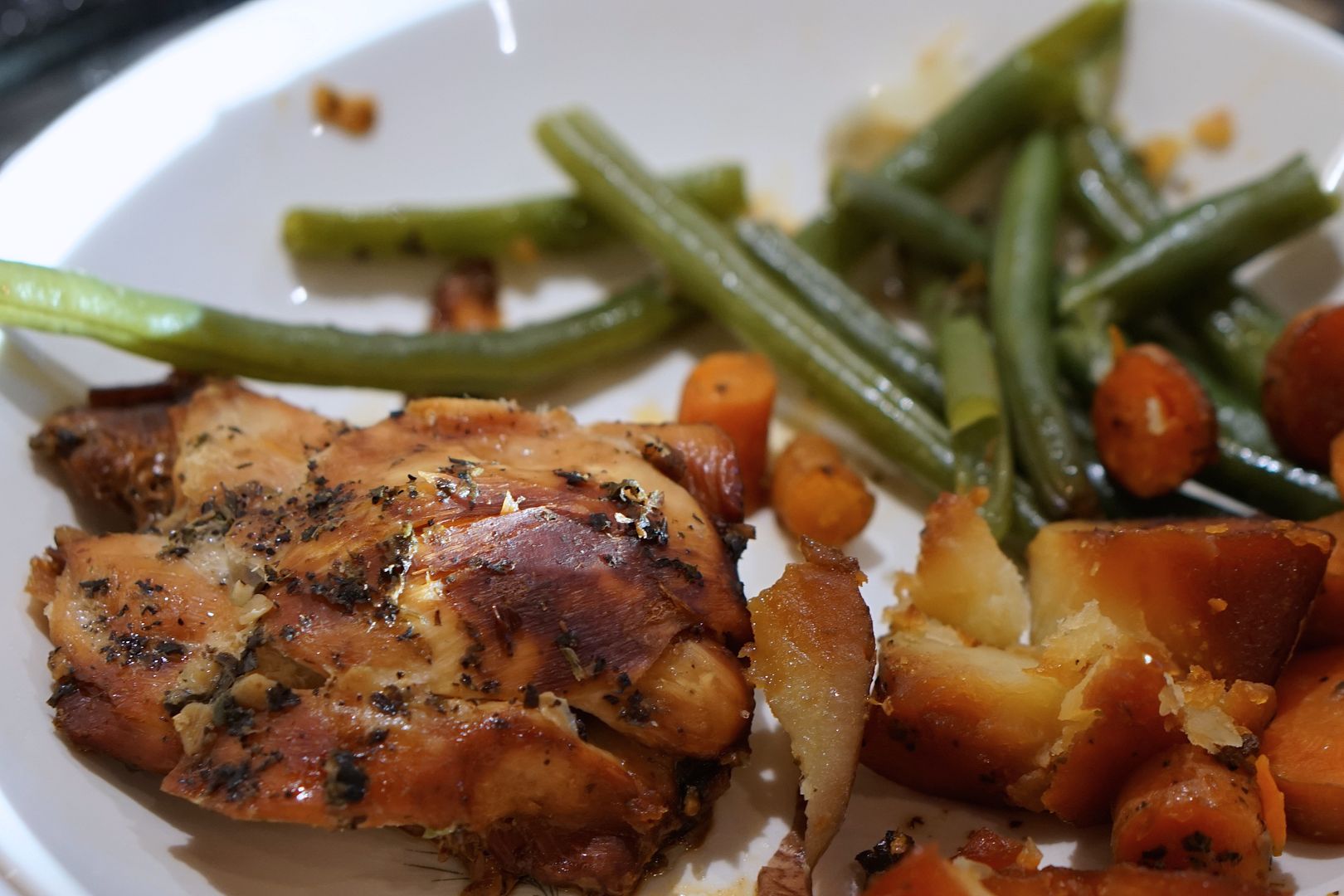 Inspired (and slightly changed) from Tasty's Slow Cooker Honey Garlic Chicken.
Slow Cooker Shoyu Chicken
Ingredients
4 chicken thighs
1 pound red potatoes (in chunks, size depending on your preference)
1 pound carrots sliced
1 pound green beans
Sauce
1/4 cup honey
1/4 cup reduced sodium soy sauce
4-6 cloves minced garlic
1/2 teaspoon dried basil
1/2 teaspoon dried oregano
pinch teaspoon red pepper flakes (or more if you like it hot)
1/4 teaspoon black pepper
Instructions:
1. In a large bowl, mix honey, soy sauce, garlic, basil, oregano, red pepper flakes and pepper.
2. Place chicken thighs in the bottom of a 6-qt slow cooker. Pour all of the soy mixture over the chicken. Throw in the red potatoes and carrots.
3. Cover and cook on low heat for 7-8 hours or high for 3-4 hours. Feel free to baste midway. Add green beans during the last 30 minutes of cooking time.
4. Serve immediately!