Happy Friday! It's been awhile since I shared a Fisher-Price Little People book so here we go. Today it's Listen and Look A Safety Book published in 1986 by FP/Quaker Oats/Marvel Books. Written by Rita Golden Gelman and Illustrated by Cathy Beylon this medium sized board book was one of two Hardcover instructional books.
This book is particularly lovely because it has familiar FPLP characters, animals and even vehicles. You'll see Lucky the dog, familiar children (Timmy & Penny), Circus Train animals and even a couple surprise toys like the tub toy on the shelf in the photo above.
The book is instructional telling kids how to stay safe but only putting food in their mouths, not climbing into refrigerators, looking before you cross the street, not climbing up high, watching where you walk, saying NO to strangers and wearing appropriate weather clothing. All great current life lessons (although the refrigerator seems a bit outdated).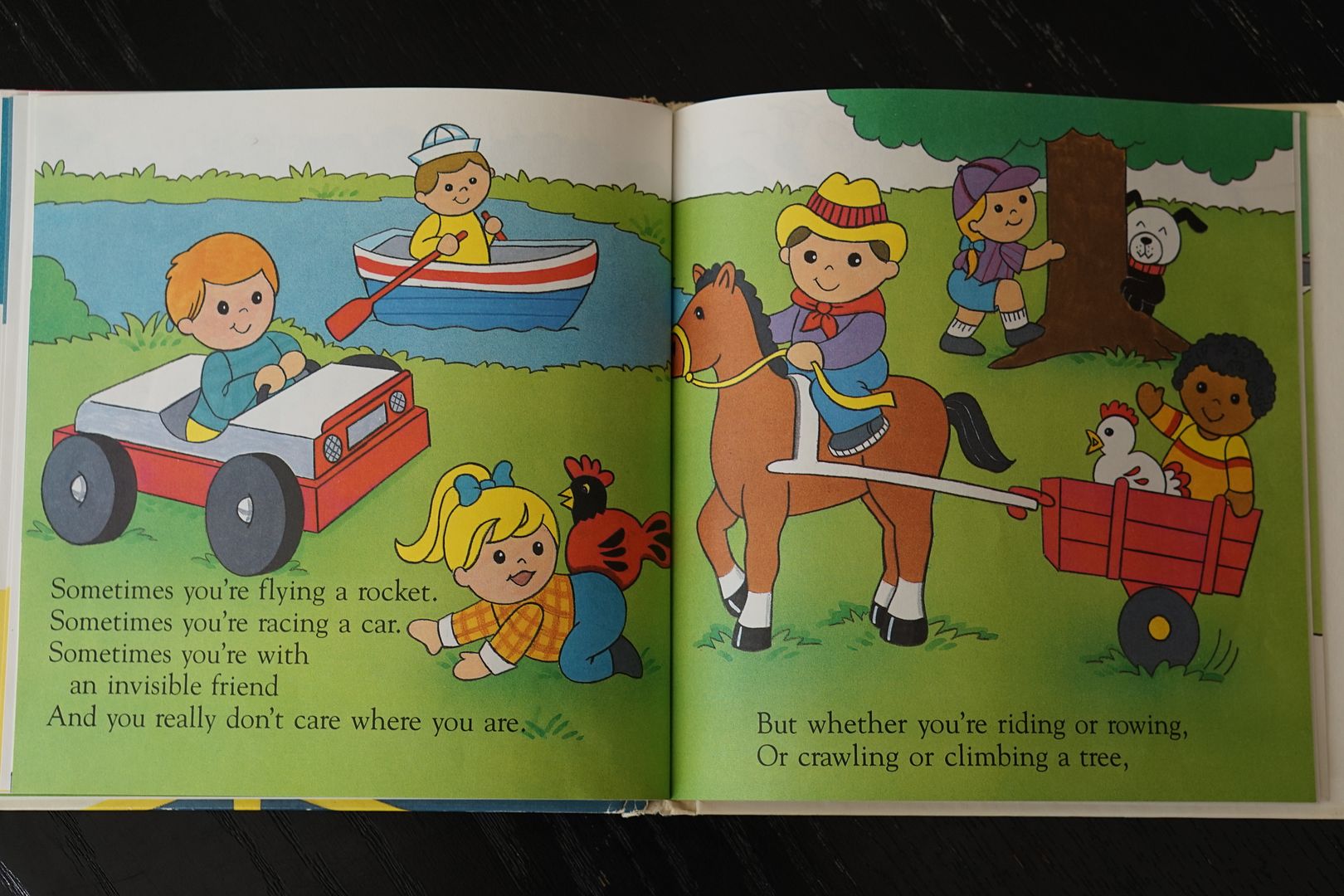 These illustrations are my favorite, check out all the familiar toys/figures. The car, farm animals and even the wagon. So fun!
For more Fisher Price Activity Books Check Out: