My family loves to go treasure-hunting. I learned the love of a bargain and the thrill of the hunt from my parents and am passing this hobby on to my children. :) We go to antique stores, antique malls, thrift stores, flea markets and sometimes garage sales.
My kids are learning to "look with your eyes, not your hands" and to appreciate history and a good deal. I love showing them random objects that are no longer used like rotary phones and wooden chair commodes. Or even better, things that I had in my house growing up like Tupperware, Pyrex and care bears.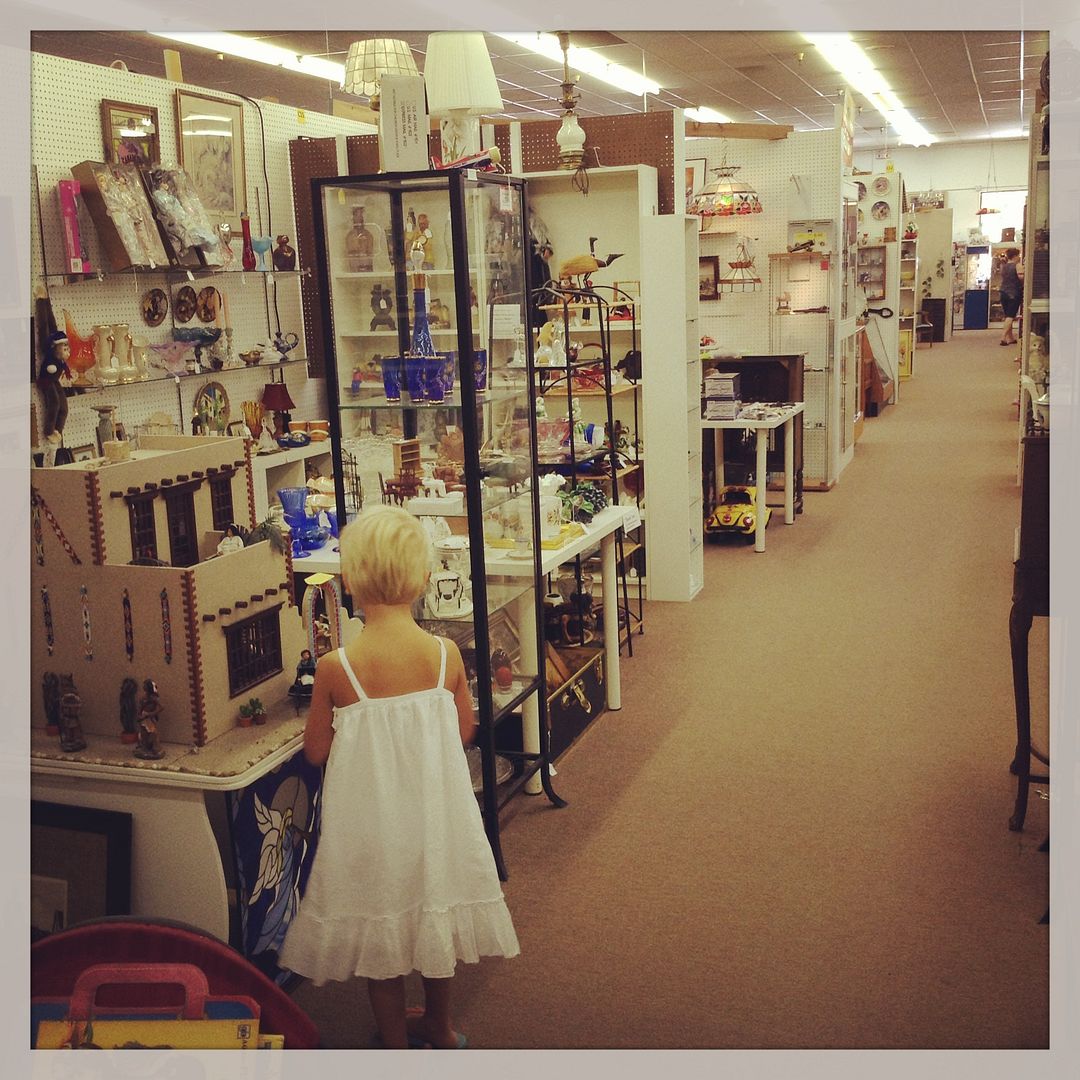 We of course search for vintage Fisher Price toys but also Jadeite Fire King, Fiesta Ware, Little Golden Books and a few other odds and ends. My husband is the best at spotting our favorites but my 5 year old is showing signs of great spotting potential too!
Believe it or not we can spend hours looking at treasures as a family as long as I have a stroller and plenty of snacks.
This last weekend we found many good deals in two Mesa Antique Malls including a box of children's records and this lovely mixing bowl. The bowl had two price tags:
The store (antique mall) $18 price tag.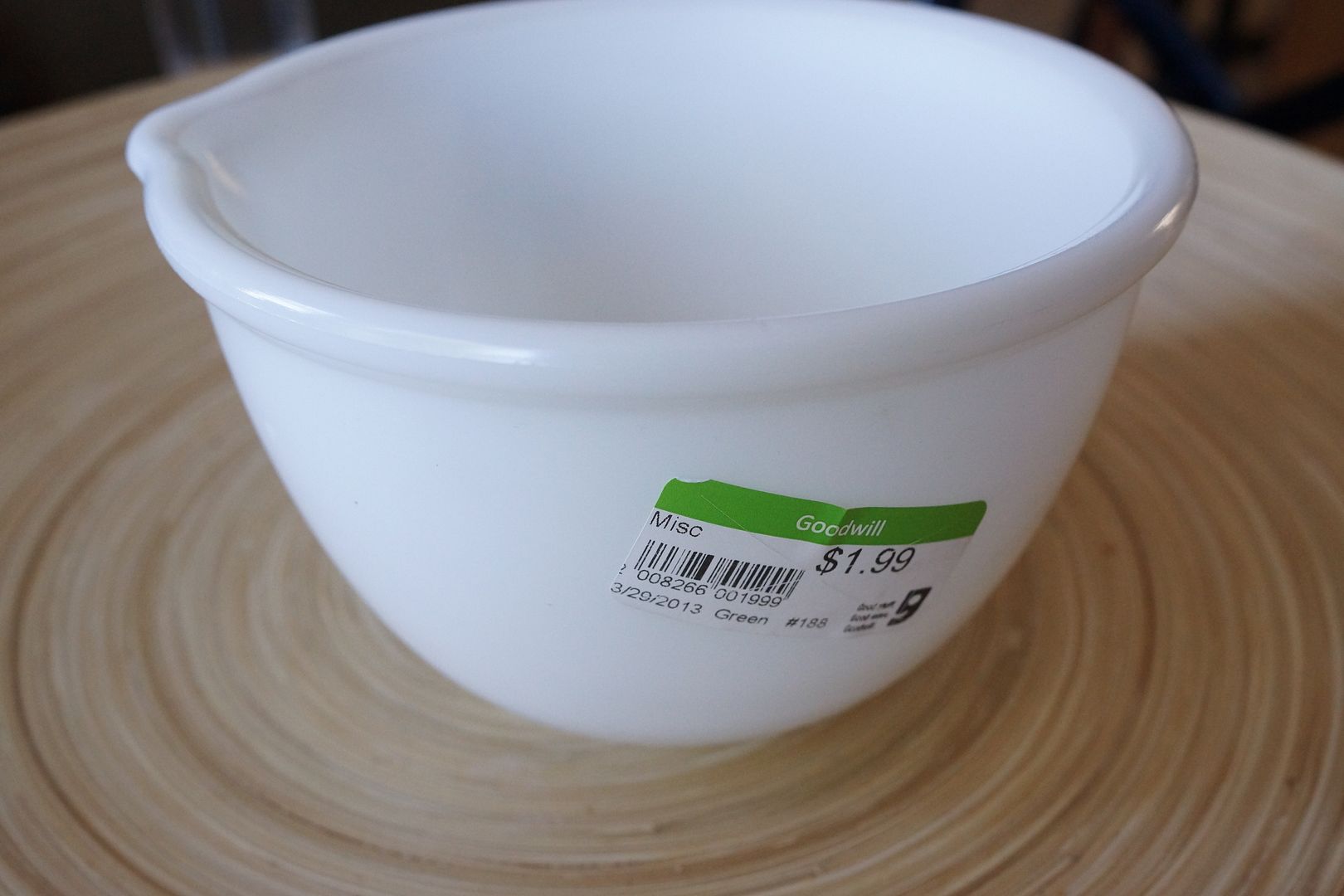 And on the other side the goodwill price tag for $1.99. Can you believe it? Lazy lazy that they didn't take it off. I can't pay $18 when I know they paid $2! My husband talked to the mall workers about it and would you believe that we got it for the $1.99 price?
We visited:
Main Street Antique Mall
7260 E Main Street
Mesa, AZ 85207
Superstition Grand Antique Mall
7536 E Main St
Mesa, AZ 85207‎